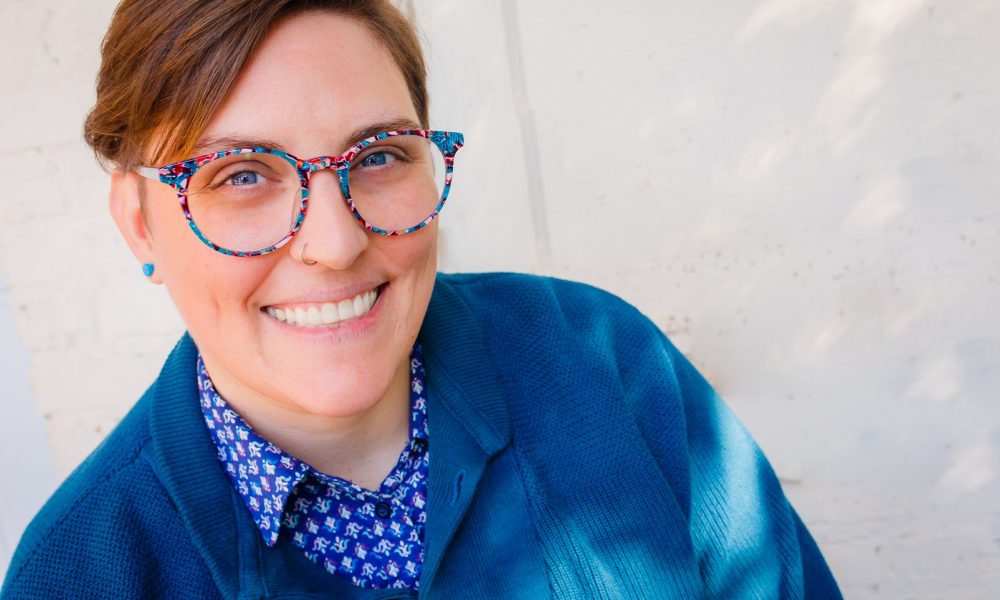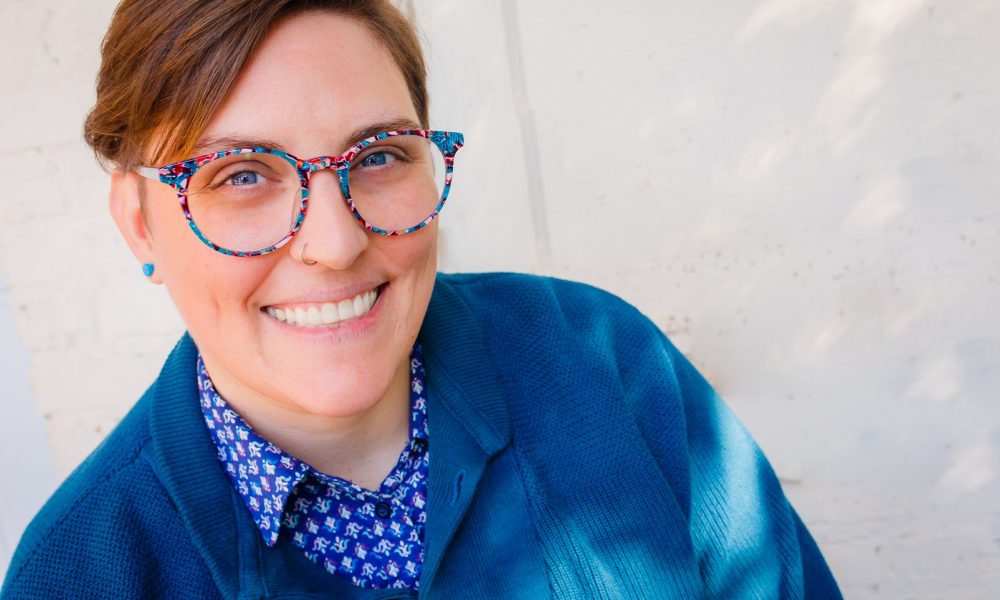 Today we'd like to introduce you to Bren Coombs.
Bren, let's start with your story. We'd love to hear how you got started and how the journey has been so far.
I grew up in Fort Worth, Texas and was always involved in visual art growing up. I also dabbled in theatre and choir, but my main passions were art, science, and working with kids. I initially started undergrad as pre-med and I intended to become a neonatologist. I ended up learning about Child Life, which is a field of specialists who support children and families in hospital and clinical settings. Child Life Specialists are the ones to take all the doctor-speak and put it in kid-friendly terms, help patients and their families understand and cope with the medical environment, assess the psycho-social needs of the patient and helps them stay developmentally on track, and uses art and play to explain medical procedures and understand the emotional needs of the patient, as well as be the ones who are on hand to distract or support the patient during procedures and other aspects of their medical treatment. The job incorporates play therapy, art, psychology, medical knowledge, social work, and child development assessment.
I ended up getting my undergrad degree in Child Development at Texas Tech and then went on to study Child Life at UCSF, after which I passed the national boards and became a Child Life Specialist. Eventually, that led me to work as a nanny and in-home Play Therapist for a child with special needs. I ended up coming down with an extremely rare life-threatening illness called Aspergillosis that knocked me off my feet for a couple of years. I was spending a lot of time in bed with not much to do when I was used to being extremely busy. I had watched Day of Our Lives from elementary school through college and during this time in bed I started watching All My Children, As the World Turns, One Life to Live, and The Young and the Restless, as well. Twitter was newly a thing and Kickstarter was just taking off.
I started noticing that some of the people working on Soap Operas were putting together crowdfunding campaigns or events, but many of them seemed to be having a hard time pushing those out to their fan-base. Now, I was the kid who always sold the most Tupperware or buckets of cookie dough or whatever, to the point that I had adults telling me to cool it to give the other kids a chance. I'm just naturally good at sales and reaching out to people, and I had a lot of time on my hands, so I started reaching out to people and offering to help them promote their projects. The more people I helped, the more people who reached out asking for help. I was able to make myself a nice little business from my bed in San Francisco.
Eventually, my health was doing better to the point that I started going down to LA to work on things and flying to New York City and Chicago to help produce events. For over a year, I had a job in San Francisco Monday afternoon through Thursday night or Friday morning and every weekend I was either taking the red-eye out to an event on Thursday night or driving down to LA Friday morning to work on a film or theatre project over the weekend. And I loved it. It eventually got to the point that things were really taking off and I was able to move down to LA full time and piece together a career. I was working for CNN covering red carpets, I was producing events for several TV shows, I was running the box office and front of house for an interactive horror theatre company, I was producing films, I was a PA/Talent Wrangler/Art Designer on commercials and TV, I was conducting interviews for an LGBTQ magazine, and I was running social media accounts for several soap stars, as well as contributing content for a behind-the-scenes talk-show attached to All My Children's reboot on Hulu. Eventually, this led into me stage managing and producing in theatre.
Which later led into me rediscovering those visual arts roots when I started designing and building sets and props for theatre. As of right now, I'm producing a film, a new musical, and content for a soap opera publication, designing props for three musicals, an opera, and two plays, one of which is a world premiere, in addition to working on a rewrite of a short play I wrote last year.
Great, so let's dig a little deeper into the story – has it been an easy path overall and if not, what were the challenges you've had to overcome?
Some parts have been easy, like when people have offered me jobs outright because they've worked with me before or if someone recommended me to them or when I've been hired on a project that is similar to something I've done before and I know exactly what to do. Then there are the times when I've gone months without any money coming in and was living off the leftover crafty granola bars and fruit pouches that my last gig sent me home with on the last day, or the times I ended up working on projects with people who were in way over their heads and a lot of the weight fell to me.
Although, those times where I was handed a lot more than my job description entailed, I learned so much about other aspects of film, theatre, and events, as well as how to work with people, and the kinds of people I want to work with. One challenge that ended up sort of leading to an easy path was that my house was robbed one weekend while I was out of town and they took my film camera, video camera, computer, hard drives, everything. I had an okay digital camera that I had taken with me, but I really missed using my film camera. I ended up buying a mid-range digital camera and a nice lens.
A few weeks later, I was at one of the events I was helping produce and the photographer ended up not being able to make it. I stepped in a snapped shots of the day and they ended up being published in three different magazines. That led to me being hired to photograph events, which led to me taking headshots, which led to me taking production photos, which led to me taking red carpet photos, which led to me taking set photos, and on and on. It's been a wild ride. I just recently took promotional photos of all the characters in an interactive theatre piece in Chicago called Drunk Shakespeare and I'll be going back soon to take their production photos.
What do you do, what do you specialize in, what are you known for, etc. What are you most proud of? What sets you apart from others?
I'm probably most known for my work with soap operas since that has been the genre I have consistently worked in for the last ten years. I have also worked with CNN, the Daytime Emmys, Delusion Interactive Theatre, and The Backstreet Boys, and have produced events for SXSW, South of Nowhere, All My Children, and One Life to Live. I'm most proud of a play called Seven Redneck Cheerleaders that I produced several years ago. I ended up not only producing but stage managing, buying all the props and handling the box office. I was working with people I really liked and admired and doing things that challenged and fueled me. It was a really fun and fulfilling experience. What sets me apart is the fact that I don't kiss any asses and I get shit done.
What moment in your career do you look back most fondly on?
It's hard to pick just one because I have so many proud moments. My top three would have to be when Debbie Reynolds told me I was funny; when Sam Waterston walked out of the play I produced, shook my hand, and told me I did a great job; and the first time one of my stories was featured on CNN.
Contact Info:

Image Credit:
Sarah Elizabeth Larson, Bren Coombs.
Suggest a story: VoyageLA is built on recommendations from the community; it's how we uncover hidden gems, so if you or someone you know deserves recognition please let us know here.