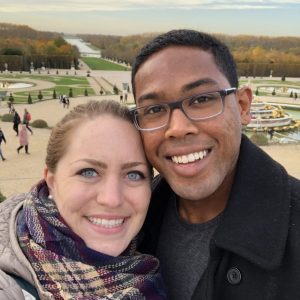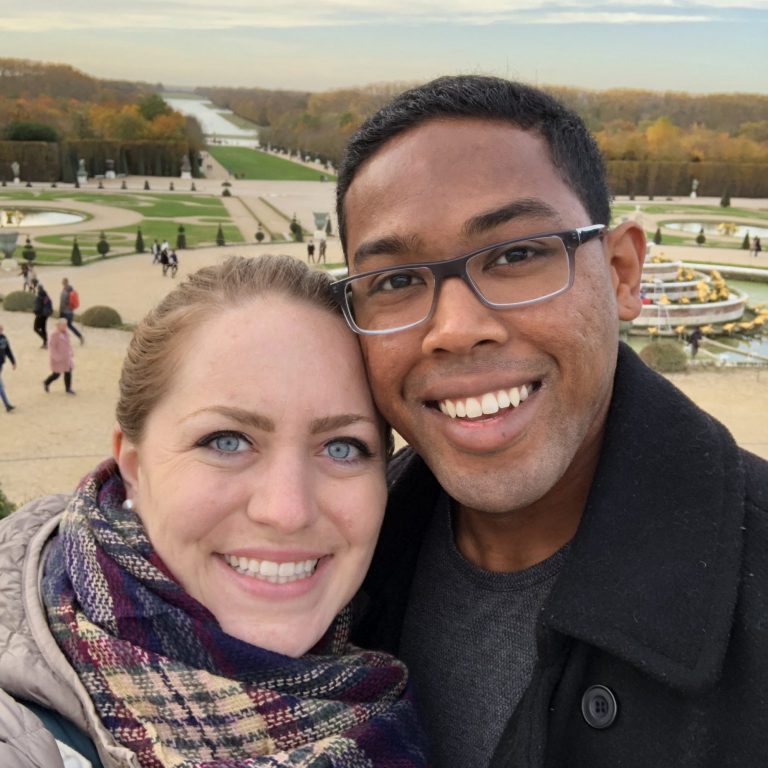 Today we'd like to introduce you to Ashton and Brittany Harvey. Founders of the new innovative clothing company Yellow Threads Co.
Ashton and Brittany, please share your story with us. How did you get to where you are today?
Brittany: Ashton has always been an Entrepreneur at heart, but I've always wanted to be a nurse my entire life!
My love for cancer fighters began at Good Samaritan Hospital in Downers Grove, Illinois. From there, I began travel nursing to all different locations and soon fell in love with outpatient infusion. I absolutely love getting to know my patients, do life with them and help them avoid as many side effects as possible.
Through my travels, I met my awesome husband Ashton while living in California. After getting married not long after we met, his job took us to the bold north of Minneapolis, Minnesota. Working in the mid-west the winter weather can be very difficult for patients, I became very aware of the struggle chemo patients faced when dressing for treatment.
I started to notice that women would be coming into the clinic wearing baggy sweatshirts or really low cut V-necks all for the purpose of allowing me to have access to their infusion ports.
Ashton: At that time we were looking for something to sell online because we were spending more time at our jobs than with each other. We didn't want just to sell other peoples things, we wanted to create a business that we could do together that also helped a lot of people.
I remember the night she came home and shared her story about her patients with me. She told me that every day she saw amazing people coming in losing a piece of themselves every treatment, their hair, breasts, and most tragically their confidence.
She was talking about how these patients came in wearing these unflattering and constricting clothes. I remember her asking "how come no one has come up with a fashionable top that also allowed me to have easy access to a patients port."
Brittany: I realized there were not many options in the market that would allow women to wear something fashionable. So, Ashton and I decided to do something about it, and that's how yellow threads was created.
At the time we were living in Minnesota, and we realized we wanted to produce here in the US, so we left our full-time jobs, and moved to LA to begin working with local manufacturers out here.
We're always bombarded by how great it is to pursue your passion, etc. – but we've spoken with enough people to know that it's not always easy. Overall, would you say things have been easy for you?
Brittany: I would say no, because I think working in an industry that you know nothing about was the hardest part! We were passionate about the purpose, but we had no clue how to bring it to fruition. Trying to develop a working prototype, in the beginning, would be the first hardest time we experienced.
I had some basic sewing skills, so I created our first prototype… and it was rough! When we got to LA and began working with the manufacturers, we quickly realized that being the new guy on the block in one of the most competitive industries in the world with no active following was not going to be easy.
We didn't realize it when we got started, but there is a lot more than meets the eye when it comes to creating an entirely new product that has never been developed and tested before. It's not like we can just take a shirt that already exists and modify it.
We had to design the entire thing from scratch- choose the fabrics, trim, hang tags, and design a pattern that works! Navigating the fashion industry as a nurse was very difficult. We had quite a few setbacks and were unable to get clothing produced as quickly as we had been promised.
Ashton: There were multiple times when the shirts were promised to be done… and then find out a month later we were still not in production yet because other bigger companies take priority. Remember again we are new to the fashion industry, so most manufacturers don't focus on the small fish.
We had been planning to have our pieces ready to be shipped out by October, and didn't actually get our order until the beginning of January! I think we had to learn to be more flexible at the beginning of our business and it really challenged us to get creative and become better communicators.
We'd love to hear more about your business.
Ashton: We are more than just a clothing company. We aim to change the way the fashion world defines creativity. Creativity and innovation should be about how you change peoples lives not how many diamonds you can put on a dress. We aim to bring a sense of normalcy into a patients life in a time of confusion and uncertainty.
Going through Chemotherapy or any long term infusion process is already tough enough. We want to be able to make dressing for chemo a positive process. Just because you don't feel good doesn't mean you can't look GREAT! Yellow Threads Co. stand out because its a brand created by a nurse that works intimately with this population. Meaning, every part of the shirts was designed with the patient's needs in mind.
We also believe in the power of giving back, so we made it our mission to donate $200,000 by December 31st, 2021. For every item purchased, $5 will be donated to cancer research and cancer foundations that are dedicated to finding a cure and enriching the lives of people living with cancer. Our goal is to inspire every person wearing a Yellow Threads product to feel empowered to live a life defined by who they are, not their diagnosis.
Brittany: Not too long ago, we ran into a young woman at a conference who was a breast cancer survivor, and when we explained what we were doing, she teared up. We had recently created our "mommy 'n me" option (matching mom and daughter shirts), and she said that while she was going through treatment, her daughter refused to leave her side.
She said she wished these shirts would have been available while she was on treatment because she thinks it would have brought her daughter so much comfort to be able to match her mommy. We are a brand that aims to make a positive impact not just in the lives of the people wearing our product, but the people connected to them and the community around them.
What were you like growing up?
Brittany: I grew up in Wheaton, which is a suburb west of Chicago. My earliest memory was wanting to be a nurse. My mom is a nurse, and she was the only person I knew who really loved what she did. I used to tell her that we were going to work together.
She could hold the patients, and I would give them their shots haha I remember being in a delivery room in high school and almost passing out from watching a live birth needless to say becoming a labor and delivery nurse was now out of the question.
Growing up as a kid I was a major tomboy in school if you were looking for me at recess, I was one of the two girls out on the football field! The rest of my childhood was spent playing soccer and other sports, even though most of college.
For me, School was a major focus while growing up, but when I wasn't in the classroom, I was cracking jokes and hanging out with friends. I had a small core group of friends who I still talk to on a semi-daily basis some of them I have known for almost my entire life
Overall I had a really good upbringing, played sports, made friends, and became a nurse haha.
Ashton: I had a really great childhood growing up. I grew up in Laguna Hills, CA. My parents were always very supportive of my siblings and myself. They were never the ones to say that we couldn't afford something just as long as we were passionate about completing it. With that, I was able to participate in different sports and interest groups, and I am to this day so grateful and thankful for that.
I remember my first taste of entrepreneurship as a kid. We had this lemon/lime tree in the front yard. Every day during summer I would go outside pick the lemons off the tree, make lemonade and sell it for $.75 to the kids and parents walking home from summer school! I was a born people pleasure. My parents told me that I was a social butterfly! I loved meeting new people and talking a lot!
Even though I liked to talk a lot my parents instilled in me one of the greatest lessons that has brought me amazing success in school, work, and relationships to this day. My parents would always as me "Ashton, what's the secret?" and I would always respond "To listen."
I think that has been a true game-changer in everything that I did. It helped me become a person of understanding and develop a great friendship with people of differing viewpoints. I try to take that perspective in everything I do from listening to understand others, and also listening to understand myself.
Contact Info:
Getting in touch: VoyageLA is built on recommendations from the community; it's how we uncover hidden gems, so if you know someone who deserves recognition please let us know here.