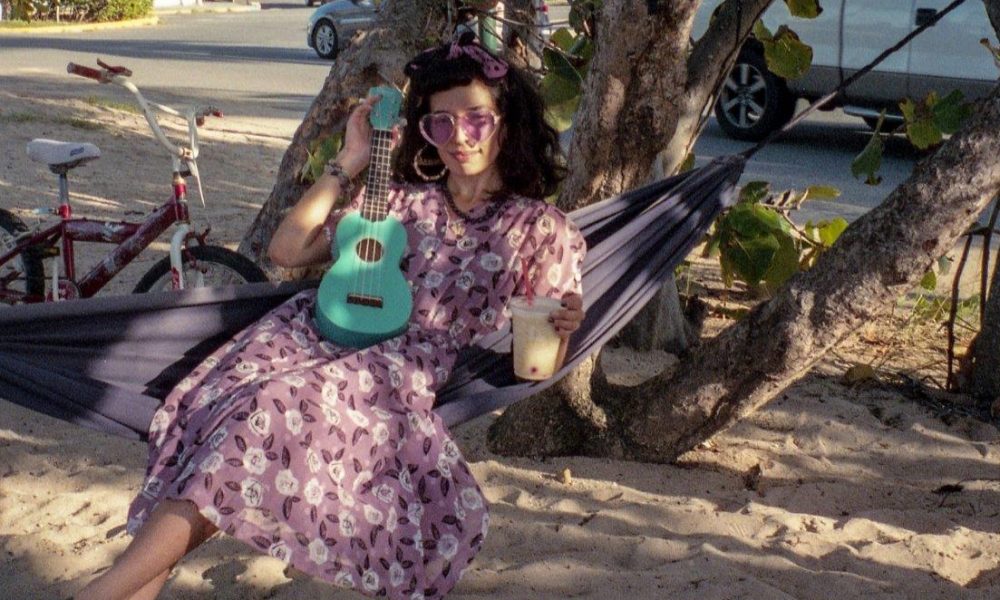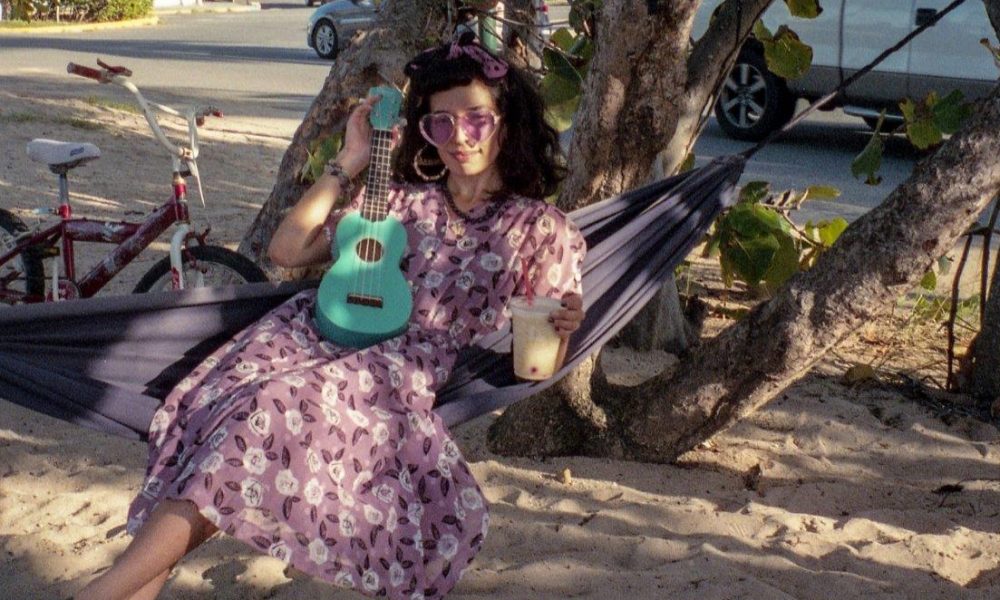 Today we'd like to introduce you to Ashleigh Castro.
Ashleigh, please share your story with us. How did you get to where you are today?
Born in Queens, NY–raised in Sacramento, CA, I'm a transplant kid of Tower Records, Tower's founding roots were in Sacramento. I moved to San Francisco at 17 to start college because of all its openness, artistic charm, and a thirst for a more interesting lifestyle–something reminiscent of the stories about my family's whereabouts in New York. The first photo I remember taking was a portrait of my dad at Washington Square Park when I was seven years old. I cut off his head. Now I am pretty observant of framing. I began fine art photography in the darkroom of C.K. McClatchy High School and haven't stopped shooting photos since. In high school, I began documenting anti-war rallies during the Bush era.
I started attending San Francisco State University fresh out of high school, and just a year into my studies, I met Alice who was featured earlier in this publication. Some of my best work has come from collaborations with complimentary friends. I let my camera guide me everywhere, and so do they, and we are very good friends because of this mutual love and understanding. At SFSU, I studied as a major in Fine Art Photography and minored in Journalism. Fall Semester 2012, I graduated college and I started working at Oscar's Photo Lab.
My first interest in photographic subject-matter was in documenting live performances–especially dancers and musicians. I started such work in high school and eventually started writing and photographing concerts for SF Bam Magazine and SFSONIC. Notable musicians I covered on assignment include Gwen Stefani, D'Angelo and the Vanguard, Erykah Badu, Fishbone, Janelle Monae, MØ, Beats Antique, Black Rebel Motorcycle Club, and The Coup. In 2013 I started working with friends who were musicians on regular photoshoots and photojournalism endeavors, I built a portfolio of rock n roll and even directed two music videos. In some ways, I even joined the circus. I work as a videographer's assistant / secondary shooter in documenting the performances of the Vau de Vire Society. Through their events, I have made videos documenting Lagunitas Beer Circus, Edwardian Ball and many seasonal raves. There are aerialists, clowns, pole dancers, comedians, contortionists, the list goes on! Each performer has such unique qualities and I have learned to shoot videos and photos of people performing with whips and spinning fire.
I balanced my work at the photo lab with nightlife of being a 'Rockographer.' At Oscar's, I prepared and archived images for the Bay Area and beyond. I saw a lot of things from the seat of my chair. Technically trained in all things scanning, dusting, developing, printing, editing, etc., I've fallen in love with film photography over and over again through witnessing the tactile experience people have with analog. For example, I scanned a studio portrait of teenage Janis Joplin in a sweater playing an acoustic guitar. That film strip was in the same room as Janis! My favorite project there was digitizing the archive of film for The Supremes and Martha and the Vandellas.
I grew tired of being stuck in the lab and wanted to take my camera out and build up my own portfolio. After scanning and editing everyone else's photos, it's easy to lose track of one's own artistic priorities. I left the photo lab and started working freelance for DOPE Magazine. My assignment was to photography products, people, businesses and gardens. The most honorable part of the job was touring the gardens, smelling the fresh fields of cannabis and hearing the growers share about their lives. I quickly climbed the ladder there because of how driven my passion for cannabis and art kept me on path. Once the magazine grew to trust me, they asked me to be the content manager of their Northern California region, which I eventually inherited the responsibility of expanding said oversight of the content to Southern California, Nevada, and Arizona. At DOPE, I gained the privilege of building my own team. I sourced photographers and writers for our stories from three States.
In this position, I was able to still practice photography and writing. As a content manager, I built a team and managed them. Unfortunately, DOPE Magazine couldn't survive in the current market and sold to High Times. We lost our jobs, and even the freelancers lost touch with High Times as the company converted DOPE Magazine into a product distribution platform. I took a hiatus from the cannabis industry in many ways, though worked minimally on freelance until the transition totally went into effect. I returned to the photo lab for a year and picked up another gig delivering cannabis in San Francisco.
In 2016, I also picked up roller skating and feel the most freedom when on eight wheels. In 2018, I picked up the ukulele.
Through my driver experience, I've gotten the opportunity to explore new territories. Even though I lived in San Francisco for several years, there is so much to be learned from being given multiple destinations a day. I kept a journal of favorable locations, shot film photographs and met a lot of brilliant folks on the road. Eventually, I moved into a delivery service that delivers throughout the entire Bay Area, SAVA. I applied for the job after going to a goth show (Peter Murphy) and running into their CEO whom I photographed for DOPE in the past. Once I started working at SAVA, I got to expand my map of discovering the Bay Area.
Eventually, I moved into the office at SAVA as I evolved there. Now I am the assistant fulfillment manager, or as I like to say, the Driver Madame. A large part of my job is managing the driver's workflow and being the liaison between drivers and our company. I also get to provide customer service for cannabis products, which I have a lot of experience trying from the DOPE Magazine years. This is a transitional period for me after I recovered from a minor fire in my room. That fire truly put my portfolio and life into perspective. My camera and hard drives were all in the same room the fire happened, though no person nor valuables were harmed.
Currently, I'm focused on sharing my film photography and updating my website. I miss making portraits, though COVID has not been friendly toward this activity, and finding other ways to utilize our time is key when we know some work we won't want to execute when we can socialize (like being in computer workflow wormholes!) I created a new Instagram account for my film photography as well, and am looking at that platform in new ways as far as organization goes. I feel that accounts read well as galleries, rather than things mixing together. So it makes sense that artists and promoters have many user handles. The new account @optical_instrument is meant to shine light on my film photography and the fact I'm a music photographer and in essence-part of the band.
It's my goal to return to school and get my MA in Photography at an esteemed art school, there are so many tools provided at private institutions that they don't provide in State colleges and universities. After that, I would like to teach the darkroom arts to students!
At State University, Alice and I truly learned to create with the bare minimum, which made us both into outstanding artists.
Great, so let's dig a little deeper into the story – has it been an easy path overall and if not, what were the challenges you've had to overcome?
It's a challenge working as an artist. Being able to balance one's time with their passion causes stress. Sometimes it's like having alternate identities. At the photo lab, I didn't feel I could express myself fully nor did I feel supported financially. I'm happy to have found a new workspace that supports artists being and expressing themselves. It took a while to find that, though I had to follow my heart.
The road wasn't smooth with DOPE either. Working satellite for a company that is so events and hype focused, it's easy to get lost in a sea of schemes. As an artist and Libra, I was trained and born to have an eye for aesthetics . When I would offer critique of our editorial spreads , I would receive push back. The folks working in Seattle were rushing and not focused on things that truly mattered, such as the impact we had on our readers. They cared more about events and selling advertisements. Another challenge with DOPE being related to commercialism, was that I had to advocate extra for local stories. It was my job to bring the local perspective to DOPE.I made a point to suggest as many BIPOC , women owned and grass roots founded companies and organizations and many got published. Though being an advocate for the people through paper media, it is very common to face the challenge when publishing that money talks, and those with enough money to advertise would be prioritized by the editors of the magazine.
I lost my aunt too soon due to Lung Cancer and complications with Lupus. This was a large part of what drove me to be so passionate about working in the cannabis industry. Had she had safe access, she may have had a chance.
As a Puerto Rican and Mexican woman, I have always experienced challenges because I am a woman of color. We have to work harder to be seen, heard and accepted. Growing up in California, I didn't grow up around people in my culture. Luckily I was exposed to my culture through going to New York and visiting Puerto Rico and Mexico.
Additionally, shooting film is not stable! It's experimental, artistic, archival and fun–though errors, mistakes, and chemistry can all change the state of an image. I have learned to let go and adapt through my errors in analog photography. I feel that those learning experiences make me a strong photographer.
We'd love to hear more about your work and what you are currently focused on. What else should we know?
My photography company contains me, myself and perhaps a friend or two to click the shutter. I am a photographer of all trades. I specialize in analog photography, social justice, music documentation and cannabis lifestyle photography.
I am the most proud of the trusting relationships that I have developed with cannabis growers through my journalism career, I had early access to documenting their crop and stories. The fact I'm able to marry photography with storytelling brings me joy and purpose.
I shoot a variety of film cameras and rely less on digital photography. I believe that sets me apart from a sea of digital gear heads. I work with it all: light leaks, sprocket holes, cross-processing, color changing film. I'm not afraid to experiment with expired film and want to be people's source for film base knowledge as I have tried so many film stocks.
Is there a characteristic or quality that you feel is essential to success?
Adaptability.
Contact Info:
Website: www.ashleighcastro.com
Email: HashAssassinPhotos@gmail.com
Other: @optical_instrument, @hash_assassin, @5_foot_assassin

Image Credit:
All photos courtesy of Ashleigh Castro Photography
Suggest a story: VoyageLA is built on recommendations from the community; it's how we uncover hidden gems, so if you or someone you know deserves recognition please let us know here.