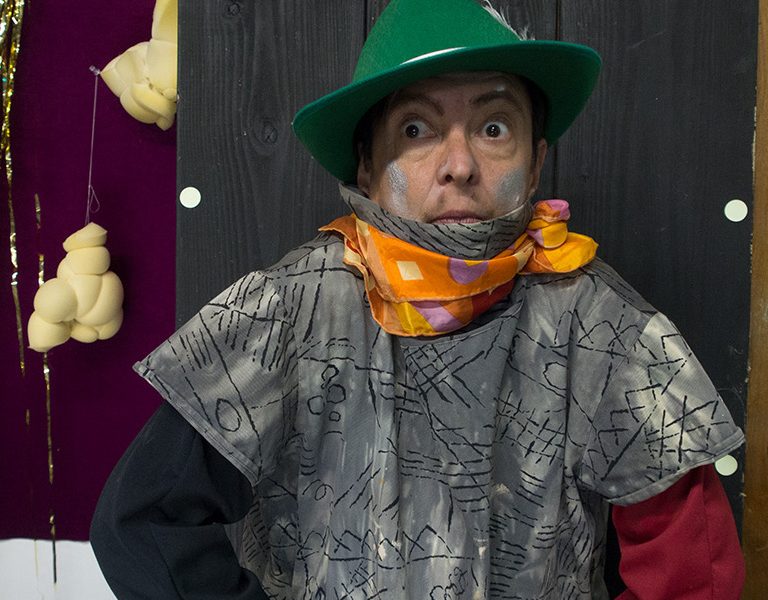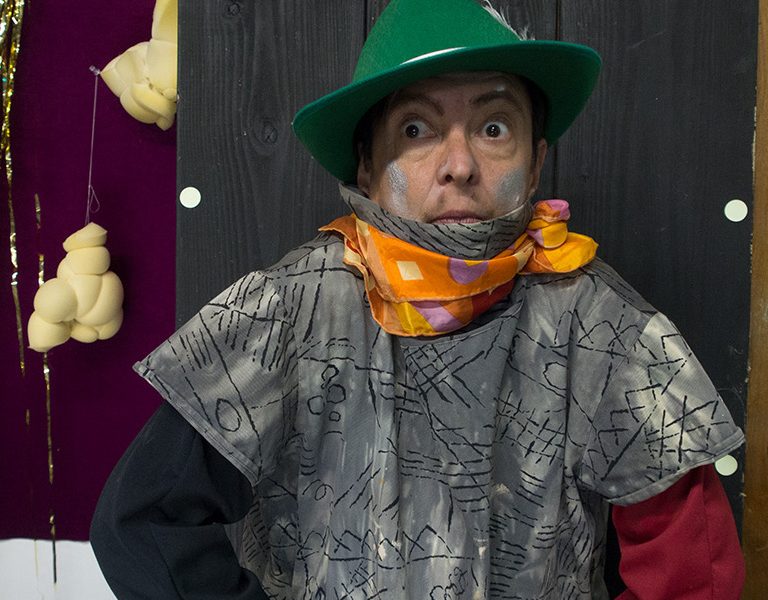 Today we'd like to introduce you to Asher Hartman.
Every artist has a unique story. Can you briefly walk us through yours?
I've been talking to the spirit world and making weird "plays" since I was a kid in the '60s. My father used to take me to the zoo to watch the lions devour the deer carcasses. I was mesmerized by exposure of the deers' bodies, their inert, bright red nakedness, and the lions' enraged confinement. I felt that kind of fear that allures and awakens. "The world is a jungle," my father used to say.  But we were both watching protected by thick glass. That's theater to me: desire, fear, ritual,  sorrow, and psychological complexity, something that brings me closer to the thin partition between life and death. But life is hilarious too. It has to be. I'm a psychic by profession, a trans man, but these outward identifiers are only slivers of a life story. My life story feels more like something managed by the hidden hand than by my own hand.
Please tell us about your art.
I make theater for the visual art world with my company Gawdafful National Theater. The word "theater" conjures, so I use it, but I've been told I don't make theater or art. My performances are scripted, but they also take place whenever possible in architectural spaces designed to disorient and arrest your analytical mind. The actors and artists I work with are fine-tuned. They are sensitives like me. We work deep in our psyches and then rehearse like mad. When people come to my performances, I try to strip them of their desire for intellectual control. Because I work with emotional social-political issues, it's important to avoid polemics, to find the places where our thoughts get messy. The idea that an artwork can release us from a debt or solve an issue seems naive. I'd rather make art toward a mystical appreciation of our multiplicities. But theater has to give me a good time. It has to be funny. It has to be well-crafted. It has to take risks. It can't reassure me. Above all, it should rattle me, unsettle me in lasting and thoughtful ways.
What do you think is the biggest challenge facing artists today?
Financial support has always been a problem for artists. There are few grants for artists, and there tends to be a narrow definition of art within that paradigm of support. It's hard for artists who work on the peripheries of their fields, who didn't graduate from pedigreed schools, or who invent new forms. Tuition for graduate and undergraduate schools is increasing to unsustainable amounts. Cities reap a tremendous benefit from artists' presence in terms of attracting investment, tourism, and business enterprises that tend to crop up in areas where artists work, with positive and, of course, very negative outcomes, including gentrification. Artists can be gentrifiers and victims of gentrification, particularly when you expand the definition of artist beyond that of a person with a certain type of degree. For all people, rents have increased to such a point that many people are not only moving out of Los Angeles but out of California. I've lost my studio twice, and will probably lose my studio again. At the same time, I recognize how lucky I am to have ever had a studio. In the end, I think Americans have tended to look at art and artists as less important contributors to the culture than those in other professions. Yet, ironically, art has always been one of our most notable global contributions.
How or where can people see your work? How can people support your work?
People can see my work in art spaces. I'm rehearsing a traveling production called The Dope Elf. We're going be in Yale Union in Portland in September 2019, then at The Lab in San Francisco in 2020. The play is a traveling village. The script is ten hours long, played like an un-ending serial. It's a saga about death, the structures of white supremacy, power, trouble, sex, and aging. The characters are all multiple selves that mirror a dissociative state of being arising from chronic abuse of the land, the influence of European mythologies, and a kind of illness that leads to a yearning for power that would funny if it weren't so disastrous. So, of course, it's a comedy.
You ask how can people support my work? I think they can support it by seeing it, by writing about it, and making donations, of course. The hat is always out. All artists work so hard. It's hard to ask for support for my art alone. So—yeah, go see art and theater!
Contact Info:
Address: Alhambra, California
Email: gawdaffulnationaltheater@gmail.com
Image Credit:
Haruko Tanaka, Ian Byers-Gamber, Marianne Williams, Gema Galiana
Getting in touch: VoyageLA is built on recommendations from the community; it's how we uncover hidden gems, so if you know someone who deserves recognition, please let us know here.