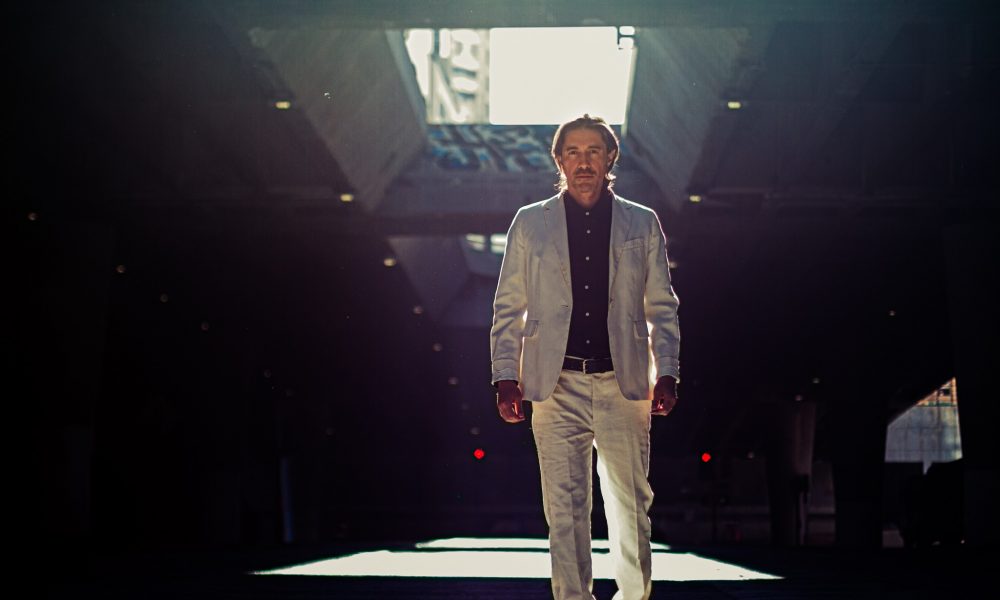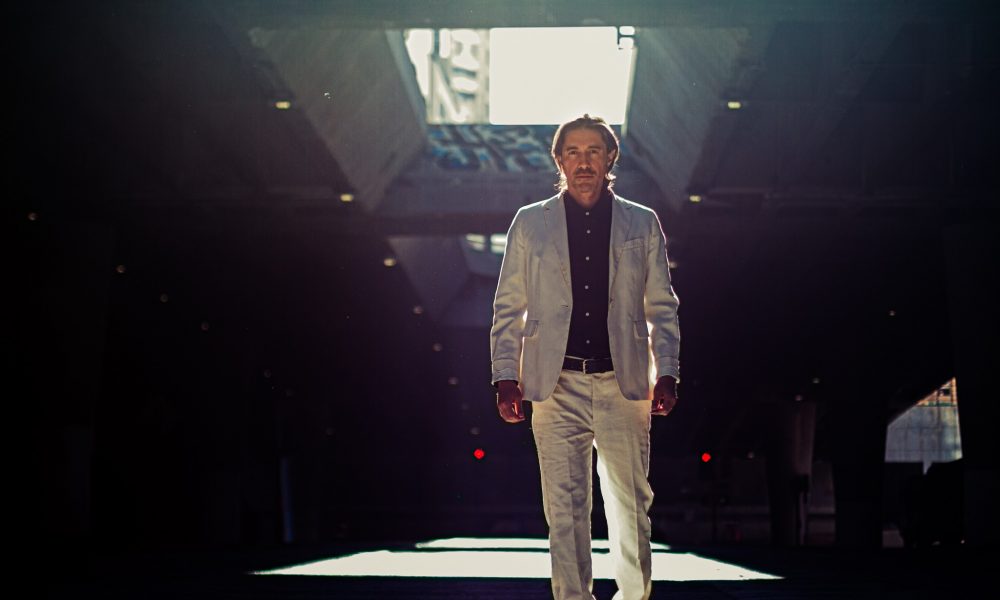 Today we'd like to introduce you to Arturo Zúñiga.
Arturo, we appreciate you taking the time to share your story with us today. Where does your story begin?
In my experience, I have found the story to be crucial, and image connects that with human feeling. To make one feel can take constant practice and learning. I developed an interest in graphic art, photography, and music in my early teens. Later, I got involved in creating moving images through animation and audiovisuals. I studied graphic design in México City at Universidad Iberoamericana. In my free time, I attended film classes because I was interested in combining those two disciplines. When I finished studying at La Ibero, I became an Art Director at Sony Music. Music has always been a huge influence in my career. It all started at the age of 12 when I was a choir member as a soprano influenced by classical opera. These led me to rethink that music is an instrument to connect emotions, and my imagination at that age was linked with the tones of each song that I sang, and I wanted to represent them with images. Over the years, I met two important mentors who helped me expand my artistic horizons. Pablo Aguinaco (Photographer) and Arturo Vega (Art director & logo creator of The Ramones). In 2007, I founded BLC Studios where I started to direct, produce, and post-produce a variety of music videos and commercials for Sony Music, Warner Music, Universal Music, Asahi beer USA, AT&T, Chargers NFL, and more. These years at BLC Studios gave me many opportunities to work with talented people and companies around the world. The clients over the years have given me the ability and confidence to lead and create upon further projects. The team members along the way helped materialize the ideas, and my coordination and vision resulted from each time in a unique, quality product for the client that they both enjoyed and appreciated. This result is always my goal. I am always so thankful to have creative freedom.
Later in 2008, I moved to Los Angeles. In 2008, I directed a commercial "Very American Art" for the museum Dolores Olmedo, located in México City. This video is included in the Smithsonian America Art digital collection. In 2010 a music band called Vicente Gayo consulted with me to make the music video "G.A.Y.O", and won the IMAS awards for the best music video in the same year. This video was created drawing frame by frame a 2d technique. It was six months of hard work, but in the end I got the satisfaction to see this alive. 2013 and 2014 I was called to be part of The Recording Academy for both The Latin and American Grammys. Selected for the Video jury, I assisted in selecting and judging the submissions for the nomination and voting process, I was also a part of the packaging voting process. 2015 I directed and produced my first short film entitled "Flesh". In this project, I had fun with my artistic side and my visual storytelling. Pushing to create something visually arresting, I have been using live action, combining for stunning visuals in a conceptual piece. In "Flesh" I wanted to portray a deep, metaphoric concept of the liberation of the mind… To communicate a message of conscience and open some new doors of internal reflection for the audience. Flesh has three stages of liberation which the human needs to travel in their lives to find themselves. In this short-film, our changes in freedom are represented by a feast that builds our new values and believes in this new body. In 2017 the short film FLESH was projected at Knotfest with 30,000 people in person audience, between the headliners Korn and A Perfect Circle, it also live-streamed to a 1M+ worldwide audience.
In 2018, I had the opportunity to work in different movies as a VFX artist "Cuck" (Los Angeles) Directed by Rob Lamber and "Si atunci… ce e libertatea?" (Romania) Directed by Andrei Zinca. 2019 / 2020, I got a new challenge to produce and direct the short film TIAR sponsored by Canon using the new camera Canon EOS C500 Mark II before entering the market. I love this kind of opportunity to play with new technology in my creative workflow. I'm so lucky to have made this project with my partner Marius Biegai (Producer and Actor). We believe that you need to create opportunities to reach your goals and open new doors in your career. As I always say. "Nobody is gonna do the push-ups for you" Now TIAR is competing on the festival circuit. Also, It was an honor to collaborate with Bumdog an amazing homeless artist/filmmaker who lives on the streets of Los Angeles. You need to check Bumdogtorres astonishing art on IG. 2020 / 2021 are the years that are changing my paradigms working as a director of photography on the documentary Sea to See, the story is about four blind cyclists and their triumphant ride across America in RAAM. Produced by Lukas Behnken and Directed by Ramón Fernandez. These four cyclist taught me that your only barrier is your mind and how you can confront any situation to success with patience and perseverance. In the end, you are the director of your life. I believe this story is going to connect with many people and print a positive mentality around the world. We need more of this!
Also, in 2020 / 2021 I'm collaborating as a VFX artist on this documentary "I Hate You But It's Killing Me" Directed by Lukas Behnken. Every project teaches me a lesson and this documentary is not an exception. What I learned is that hate is strong but at the same time is a slow killing poison. This documentary made me think to act more with compassion, there is a way to be free of suffering. Suffering is optional. As you see in my short description career, I love everything related to capturing movement, the aesthetics, and the image form of almost any subject. This joy and happiness I have in doing what I do are evident in my personality. I believe it is important to be happy, and I am always working to instill that in those around me. My journey will continue to fabricate memories on 24 fps, pushing to create something visually liberating and expanding people's minds with my art and storytellings through emotions. In the end, emotions are universal. Arturo Zúñiga Galván Filmmaker / Citizen of the World
Would you say it's been a smooth road, and if not what are some of the biggest challenges you've faced along the way?
Always, you are in a learning mood of mastering your craft. And this journey is a roller coaster of emotions. One of my struggles was being in a different country to start again. I'm so thankful to be around amazing and talented people who always find a way to show me what I'm capable of. But first, you need to believe in yourself to connect the dots. As I said before: "No body is gonna do the push-ups for you."
Can you tell our readers more about what you do and what you think sets you apart from others?
I'm a Filmmaker and I'm specialized to bring any ideas alive through narrative or visual. I think what apart from others is my multitask knowledge. I can take a camera or be in front of the computer doing VFX, editing, color grade and be part of a team directing commercial or a short film. I can take the art and the technical worlds together. My goal is to bring stories alive as a Director. "The art of storytelling" I'm proud when the audience connects with the feeling of the story or final product.
How can people work with you, collaborate with you or support you?
I'm always open to anyone who wants to create or innovate. Also, I'm happy to collaborate with people around the world.
Contact Info:

Image Credits:
Photography by: Caroline Dejeneffe Retouched photos by: Arturo Zúñiga
Suggest a Story:
 VoyageLA is built on recommendations from the community; it's how we uncover hidden gems, so if you or someone you know deserves recognition please let us know 
here.
What to check out next:
Aleasha Bahr is a sales & marketing strategist known for showing introverts and ambiverts the Secret Art of Subtle Selling.  She personally sold millions in revenue while discovering introverts are usually top sales people – as soon as they stop trying to act like extroverts.  We've partnered with her to produce Introverted Entrepreneur Success Stories. Check out episode 1 below: