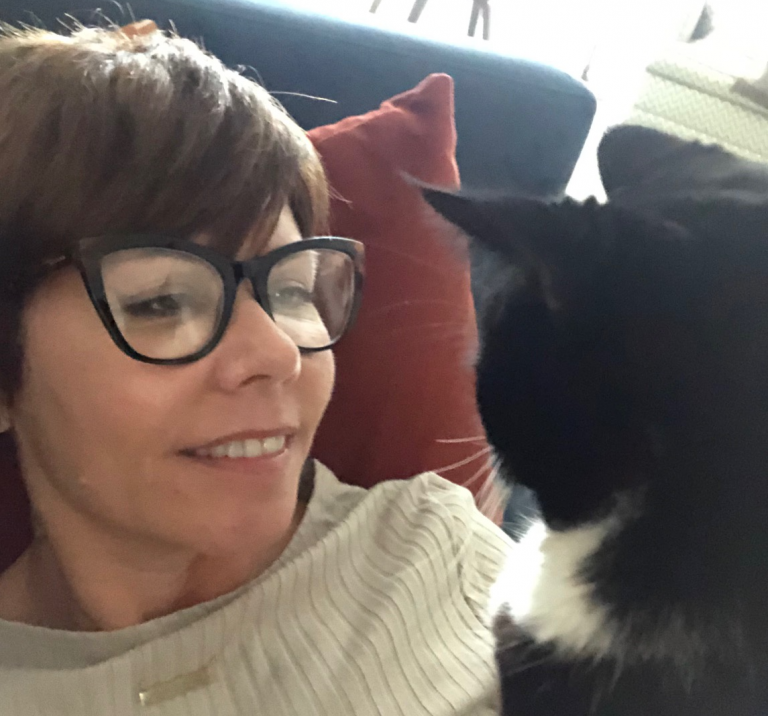 Today we'd like to introduce you to Anne Kupillas.
Thanks for sharing your story with us Anne. So, let's start at the beginning and we can move on from there.
I'm a watercolor artist living in Long Beach. I was born in Puerto Rico and grew up on Long Island, NY in a family of hardworking creative types – my mom was a singer who worked as a pharmacy tech, and her parents were creative as well, both working in sales. I have beautiful memories of my mom singing in choral groups and embroidering my clothing with bees and butterflies, and doing crafts together. My grandfather was an amateur sculptor and my grandmother wanted to go to fashion school; we still have several of her 1940's fashion illustrations – she had an abundance of natural talent. My brothers (three) are all also artistic in different ways. But I didn't consider art as a realistic career for me. I grew up valuing traditional hard work, and the arts were just a hobby.
Even so, I was lucky enough to take art classes throughout grade school, high school (what a luxury now!) and some in college. But art was always an extra-curricular activity not a plan or anything. I majored in Art History in college and worked in a few museums and then moved out to Long Beach to run the gift store at the Aquarium of the Pacific. After that, I went into sales and began a long, engaging career selling furniture to international interior designers and hotels. I traveled the world and even lived in England for four years, all the while drawing and painting sporadically on weekends or on vacations – I was working too hard to do much else, although I did take classes here and there, and even had a solo art show of my nude studies, in 2009, at my brother Michael's gallery in Florida. My dream was always to be a full-time, "real" artist – I just didn't see how to make that a reality until retirement. I dreamed of turning 65 and wearing mumus and no bra all the time (ask any of my friends, this was an actual goal of mine) and painting. Just painting.
Overall, has it been relatively smooth? If not, what were some of the struggles along the way?
Well, I was my own obstacle for a long time, until by chance I fell extremely ill about two years ago. I was traveling in Dubai and Europe for work at the time, and I fell gravely ill and thought I was going to die. No one knew what was wrong with me or how to help me. I had pain everywhere, vision and hearing problems, couldn't think straight, and along with that, major GI distress. I started having panic attacks, too and was in and out of the ER and hospital several times. I saw 13 doctors including a week-long stay at the Mayo Clinic and had every test known to man, but NO ONE could figure out what was wrong with me. Medicines they prescribed me made only me feel worse. The Mayo experts told me to "rest and I would likely get better." So I took a demotion at work, with less pressure and less travel, but my health continued to decline.
At my worst point, I couldn't remember words, couldn't read or drive, and couldn't shower by myself. I decided to quit my job, and once I did that, I was able to devote all my time to researching what was wrong with me. Because my illness made my vision blurry and reading gave me headaches like a knife through my brain, I was only able to concentrate for short periods of time. But with the help of my GP, a seasoned neurologist, and my friends and family acting as amateur research assistants on the internet, I finally stumbled across an article about European Lyme Disease. The possibility of Lyme Disease had been ruled out over and over by many doctors (I had even tested unequivocally positive and been treated for 21 days intravenously for it with no improvement), but it matched – and something finally clicked with me! I just knew this was what I had. I posted my various lab test results to a Facebook Lyme Disease Group – and I broke the internet! Overnight, I had literally hundreds of members confirming that I did have Lyme Disease. Luckily, my doctors both believed and agreed with me, and I started a seeing a specialist last July. I've been in treatment since then, for both Lyme Disease and a common co-infection, Babesia.
Around the same time I stopped working, my GP recommended I take up painting again, to keep my mind off the pain and other symptoms. And I did! It wasn't easy – concentrating would activate my nerve pain and headaches – but I kept at it for an hour or two every day. I haven't stopped since, and the art has become so much more than just therapy for me. It's become a huge part of my self-worth and persona on this long road back to "normal."
Please tell us more about your art.
I mostly work in watercolors! I love painting from nature – animals, landscapes, figures, and trees, especially. But it was hard for me to concentrate on "fine art" for long periods of time, so I began sketching and doodling – celebrities, objects, and other things that I think are cool, interesting or funny – without trying too hard to do a good job. I would post the sketches on Instagram and Facebook. Soon people were reaching out to me to buy them! So, being the overachiever, I set up an Etsy shop and website last year, AnneQPDraws, where they could find my work and buy it. I was determined to mostly sell affordable prints because I really believe the world needs more art and people should be able to buy art without having a trust fund. All of my art is affordable – I make matted prints starting at $10 and pins at $4. Occasionally, I will sell an original, but I've started entering group exhibition calls lately, and I'm having a joint exhibit with my neighbor, Melanie Gottleib, later this year (we'll see about COVID19, and when…) at the Gatov Gallery in Long Beach, so for now I'm keeping my originals for showcases.
Additionally, at the suggestion of a favorite cousin, I started doing pet portraits. I love painting other people's dogs and cats! I counted recently and I've done over 75 custom portraits (since last March!) including pets, people, wedding, house, vacation and baby. I love doing custom work and making someone's vision come to life. Now, I'm healthy enough that I can do both the more serious and challenging fine artwork I love, and also sketches and doodles when I get a bit tired.
Earlier this year, I started teaching workshops on watercolor painting at different spaces in the LA and OC. I love teaching, too – it has also given me validation that I know what I'm doing and am finally a "real" artist.
If you had to go back in time and start over, would you have done anything differently?
Nothing at all. I call it my "silver lining." Had I not had the terrible luck of contracting Lyme Disease, I would never have given myself the space and time to explore my artwork in a meaningful way. Being creative has pulled me through a lot of dark times and given me a sense of purpose and ability to reinvent myself from workaholic salesperson at the top of my field to something that actually means more to me. I get incredibly happy when I can bring joy to someone through my artwork. My friend told me recently (she works at a shop where I sell my prints) that a woman had left the store clutching my painting of a deer to her heart. That feeling makes all the bad times I went through just "poof," vanish. In terms of good fortune, the people I've met, both customers and appreciators, fellow artists and art community, have been an unexpected blessing. I have so many new friends in this new version of my life.
Pricing:
4×6″ & 5×7″ prints on board – $10
5×7″ matted prints (fits 8×10 frame) – $20
8×10″ matted prints (fits 11×14″ frame) – $30
Custom Pet Portraits – $60
Contact Info:

Image Credit:
Photo of Cactus – "Ojai Nopal" Watercolor on Paper; Photo of Woman – "Laughing (Styra), Watercolor on Kraft Paper; Photo of Girl – "Sweetheart" Watercolor on Paper
Suggest a story: VoyageLA is built on recommendations from the community; it's how we uncover hidden gems, so if you or someone you know deserves recognition please let us know here.