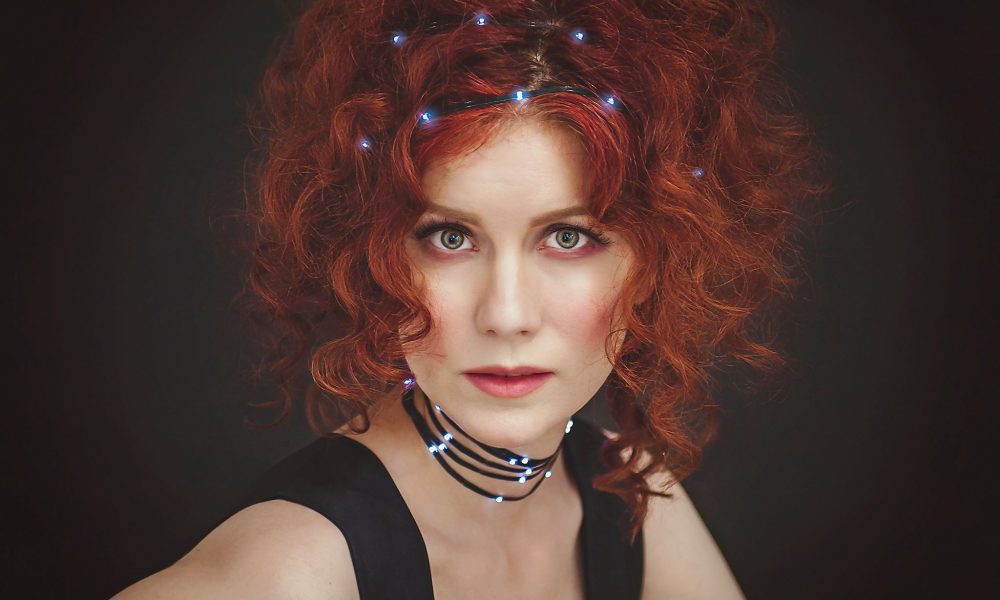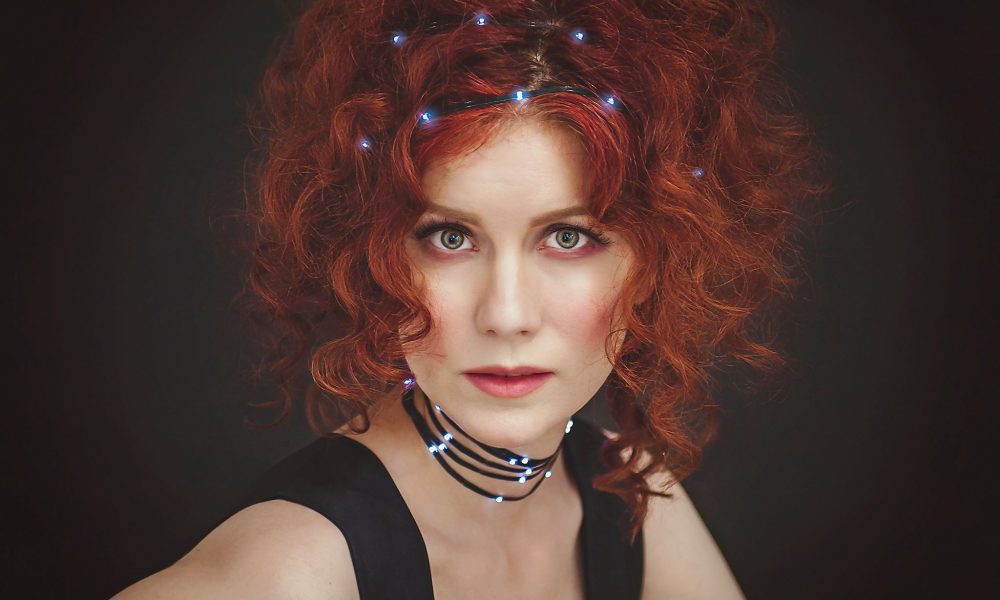 Today we'd like to introduce you to Anina Net.
So, before we jump into specific questions about the business, why don't you give us some details about you and your story.
I am a fashion model with a passion for fashion technology. I have traveled the world and walked the catwalks worldwide. One day I looked up – I was on every billboard, bus station, tv, and magazine for the Gas Jeans campaign. I was in a different city every two days. I thought: I have this megaphone and what did I want to say? My family are engineers, and so when modeling frustrated me, I would stick my head in the computer and build things.
Because my family brought me up with tech, I was able to do things that others were not with technology. I decided that I wanted to inspire other women to get interested in technology. I hatched up this plan to become known as the tech-model. I hoped that when young girls saw me in campaigns, they would want to take computer courses. As I started to execute my fashion technology plan, Nokia executives discovered my mobile internet creations, and I started to cooperate with them on projects related to fashion.
When they rolled out mobile blogging, I was in Paris. I got swept up into the revolution of citizen media due to my model blog. I became the first model blogger in Google for fashion technology, and subsequently, magazines started to write about me. This freaked out my agency of the time, Slides. They gave me an ultimatum: stop blogging and using tech and be a model, or leave their agency. I left their agency.
I launched my brand Anina.net in an exhibition with the Art POSTHUME Movement in Moliere's house. I lived at the top of the house and live streamed to the web my life and blogged everything. My exhibition was called, "A new kind of supermodel." I showed cutting edge technology, and in my dissertation, I claimed models would become role models: super social models who in the future use social media to promote brands.
Very few in the fashion industry believed me or believed in fashion technology. As I built new platforms for fashion using tech the fashion industry never wanted any of it. My friends in fashion who were visionary cooperated with me. They find themselves as leaders today thanks to using tech. I won several awards in the tech industry. I spoke at the largest technology conferences about my vision of where fashion tech was going.
Often no one really knew until four years later what I was talking about until what I predicted came true. I funded my technology innovations with my full-time Modelling career. While my friends married rich, I got this hair-brain idea to make a fashion tech company and revolutionize the fashion industry. I watched Gold and knew by 2008 that the economic crisis was coming with a global meltdown. I shut down all my tech endeavors and thought: where can I hideout?
China was the obvious choice because of the coming Olympics. They would surely need a top model for advertising. I revised my fashion tech plan with the logic of naïveté: I'll go to China, become China's top foreign model, and everyone will download and play my game Anina Dress Up. I'll revolutionize the fashion industry from the other side of the ocean where there were 1.3Billion people with cellphones. It took me two years, and it all came to pass. I found myself again on every billboard and noted as China's top foreign model.
I also started working with the national fashion association's tradeshow CHIC Fashion Expo. They found out that build fashion tech. They hired me to build huge pavilions of fashion tech in their trade show and thus 360Fashion & Tech events were born with over 110,000 people attending to learn about fashion technology. I wanted to expand my events, so I brought them to Europe and San Francisco, CA. I have brought the global community together to inspire women to enter a career in technology.
Overall, has it been relatively smooth? If not, what were some of the struggles along the way?
It's hard when you birth things into the world that have never been before such as IoT Clothing and wearable tech. There's a lot of nay-sayers and people who tell you that you can't do it. People love to tell you it can't be done. Mostly it's the fashion industry who would tell me "who would ever download an app?" Or "I would never make a blog." Or "It devalues my brand to sell online!" or "No one is going to use their phone to look at virtual characters…put on goggles and be in a virtual world." Also as a woman in business, your romantic partner can become jealous of the time you spend on building your company or of your success. If your man is weak, he may leave you for a low-level woman that doesn't threaten his competency.
Those who really want to DO something in this world – break the glass ceiling and create the future – need resilience. It's an exciting and lonely life at the tip of the spear, bleeding edge of innovation. Many people will not understand you. You must believe and not see with your eyes or hear with your ears. You must risk everything in faith that what you know is true. Even when you don't see it happening as quickly as planned, you must stick to it. There's nothing wrong with not fulfilling your potential and opting out of the fight to live a simple life. But It's not my life. It's not my destiny. I know who I am and why I've come here. I encourage women to live boldly every day.
360Fashion Network – what should we know? What do you guys do best? What sets you apart from the competition?
IoT Clothing, wearable tech, and applying new technologies to the fashion industry is what I am known for as a professional fashion technologist. I have built robotic dresses, motion clothing, intelligent reactive outerwear, led bags, and more. I decided to help remove the barriers to entry into IoT Clothing for the next generation of fashion designers. I created the 360Fash Tech Kits for fashion designers to create tech-enabled garments and accessories, without the need to code or solder.
I work with large corporations for fashion tech projects. I developed for Intel's cooperation with CCTV a 162 smart gloves. They use gesture recognition to synchronize the lighting pattern of the dancers. They were showcased on CCTV's Chinese New Year "Spring Wind" performance to 1.3Billion viewers. I created my 360Fash Tech "Smart Glove" Kit based on the same technology so that everyone can create performance dance gloves. I realized that to get to this tech-enabled world can I see, the fashion industry needed help to manufacture.
I created several products with all the mass manufacturing set up behind Recharging Wallets, Smart Notification Ring, Identity Protection Bags, and Smart Clothing. Several of my products are on display at Target Open House in San Francisco. We had a big event in July to highlight women in tech. During New York Fashion Week I had a big exhibition at the AWS Loft, where I launched my iLLUMINATED JEWELRY with patented Ledpulse module, showcased my #PunkRockParis charging wallets collection, along with new materials and e-textile LED Ribbon.
I recently returned from Mongolia where I gave a workshop to 15 designers with the Goethe Institute and Alliance Française. It was an amazing experience to pass my knowledge on to young designers in this emerging country. They will have the possibility to get jobs of the future if they continue to develop their interest in fashion technology. I an opening my online store and plan to teach workshops for women to learn fashion tech in 2019 across the United States.
What is "success" or "successful" for you?
I believe success is micro innovation. I believe success is measured in terms of results. I believe success is the ability to influence many people and be light and salt. Shining the light for them to know they can do it too, and being the salt to wet their appetite to want to know more. I believe success is a minute-by-minute activity in self-mastery, accomplishing the smallest of tasks to push your business forward. I measure success by how well I feel in my body.
Health is the most important thing that you have and staying healthy full of energy is a big personal goal of mine. When I have my health, I can do anything! How well you sleep, how well you feel in your body, how much energy you have, and the ability to stay humming at a good level is success. Success is how close you are to your community, having a team to fight the good fight for. Success is leaving the haters, trolls, and nay-sayers behind and doing it anyway!
Pricing:
Charging Wallets $198-270
Smart Notification Ring $179
LED Ribbon $20
360Fash Tech Kits $120 – $500
Urban Visibility Scarf $140
Contact Info:

Image Credit:
Maria Cavalli, A Line Called K / Lance Miller
Intel Photo: Robotic Dress by Anina Net, Michal Starost, Bruce Bateman, and Makercollider
iLLUMINATED JEWELRY by 360Fashion Network with Ledpulse photo: Jane Hu
Speaking photo: DLD Conference
Getting in touch: VoyageLA is built on recommendations from the community; it's how we uncover hidden gems, so if you know someone who deserves recognition please let us know here.