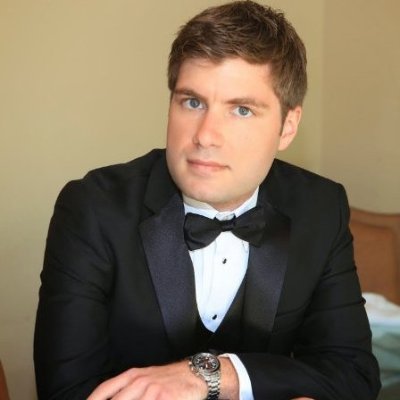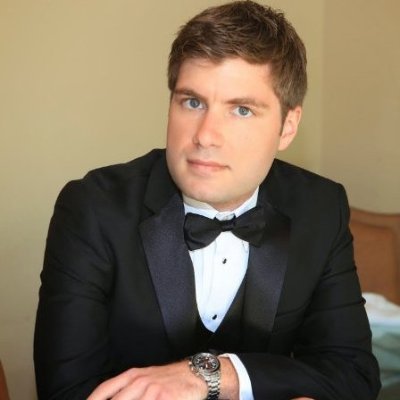 Today we'd like to introduce you to Andrei Gorbis.
Andrei, let's start with your story. We'd love to hear how you got started and how the journey has been so far.
I was about 5 when Dad got me my first computer. It was not kid's stuff; at that time, it was a powerful pro unit. He kind of noticed how I was exploring radio frequencies, and technology in general. I got hooked on how signals spread and have been following developments in fiber-optics across the world.
As I was growing up, I was constantly asked by family and friends to help with computer 'stuff'. By the age of 15, I began to give advice and help companies to set up their systems and help with maintenance. This was an amazing time when businesses relied more on the word-of -mouth then age. The whole computer industry was so young that adults and kids were pretty much of the same age, knowledge-wise.  So, I had to do pretty much everything, – cabling, setting up, repairing, diagnosing, debugging and hunting for lost memory or data. Soon it turned into setting up LANs and other networks.
So, it was natural that I took my next step and started my business as an IT provider.  I set up my first company, Standardshell LLC , in the heart of the LA downtown hub. I believed that I could fund the company by working for other internet service providers and web development firms. Working 6-7 days a week for 12 hours non-stop in what was actually two jobs turned harder than I thought. I took a year off and enrolled in a college in Northern California.
The truth is that the ISP world still had a hold on me. And this is why after receiving a Student of the Year award I left college and returned to LA. This time I was determined to set myself  differently. I saw the need for a hybrid business model where ISP functions are in sink with direct, on-site support and other computer related services. This is how my present company,     A n G Internet Services, was born and I never had to look back.
Has it been a smooth road?
Smooth road, well sure, like everything else in our lives. It only looks this way, if you have the benefits of a very selective memory. But don't get me wrong, it is always the good things that we remember as long as we forget what choices we had to make because of them. Within a very short time I got married and my first child was on the way. I had to learn how to balance my tasks, and to better organize my time. Thanks to my mother who took me to Time Management seminars before I  was 12, I still had some skills that helped a great deal. My wife's support made a big difference. No one  can succeed without the patience, advice, and support from their life partner.
Still, I had a lot of life lessons to learn. I lived in a fairly informal world of IT where much was done on a handshake basis. I quickly learned that I had to operate business-like and my Dad was always there to help with all types of legal and management tools and advice. What I am saying is that however rough the road might be, it matters who is helping you to smooth it.
So, as you know, we're impressed with A n G Internet Services – tell our readers more, for example, what you're most proud of as a company and what sets you apart from others?
I believe that the hybrid model driven by customer needs is a great foundation of our business and success. When it comes to computers, all business users, big and small, have the same set of needs, issues and tasks – what makes them different is how these needs get configured by each company at the beginning and over time.  A n G Internet Services is very agile because we look at each customer's needs as a priceable cluster (more flexible than a 'package' of services).
We specialize in providing and supporting infinitely scalable networks and computing systems. But our ability to complete projects on time and within budget is a crucial but not the only part  of our competitiveness. The other is that we are in control of the 'small and big stuff' that others in the field do not want to do no know how to deal with. We do, because this distinction does not exist for the customer.
Let me share an extreme example. A little while ago, we did a system rehaul for a business whose location was, mildly speaking, not the best. The servers were located in a basement with natural ventilation shafts, also known as holes in the wall. The owners complained that their prior ISP service was 'spotty' and the system was unreliable, suffering from periodic shutdowns, mostly at night. We offered to analyze the entire set-up. It did not take us long to find the problem and implement an emergency solution – we set up rodent traps and put bait in the fuse box. Cable and wiring check showed penetrations of mice into metal conduits as well as PVC as a tooth sharpening tool. In short, we would not make a difference by simply substituting our ISP service for the old one. Because we were competent and available in areas other than ISP delivery, we were able to provide a new wiring scheme using materials that were rodent-proof.
Just one little advice for your readers, please make sure that your cabling-wiring specialist does not use the new cables (mostly from Asia) that are coated with soy-base polymers that attract rodents as ads for free food. In the same vein, it is essential that any metal conduits are checked for any small holes to prevent their becoming a bed and board facilities.
Let's touch on your thoughts about our city – what do you like the most and the least?
Our city is amazing! It may be a secret for some, but it is actually the backbone of  the West Coast Internet. It is where many local and global fiber optic cables converge. LA provides as  many "collocation units" to connect to other networks as Manhattan or more, but besides being a physical hub of the Internet, it is also a hub of greater diversity than New York because of our entertainment industry and our proximity to Asia.
What I like the least about our City (aside from traffic) is its vulnerability. Los Angeles is a major hub connecting other large cities in the Southern and Western United States. If Los Angeles suffers an earthquake or a terrorist attack on just one or two buildings, the consequences would be huge. Many other cities in California would lose their Internet access. There is a study done by the University of Ohio that finds that this would affect Internet access in Las Vegas, Phoenix, Tucson, Denver, Dallas and Houston.
We should not forget what happened on 9-11 when loss of a telecommunication hub located at Ground Zero disconnected large parts of New York  from the state of New York's computer system and several major Internet services and e-business providers were left without access for almost two days. Just think of the economic impact that one hour of  such loss had brought in NY and multiply it by 40.
That said, what I really love about LA is that our Mayor, Mr. Garcetti, is a good technological strategist. He is very tech savvy and this provides opportunities for companies such as A n G Internet Services to become a de-centralization solution to vulnerability of our telecommunication infrastructure. I am, of course, touting my own horn, but by using smaller ISP providers your readers may be paving a way towards greater safety for us all.
Contact Info:
Address: A&G Internet Services
921 S Westwood Blvd suite 207
Los Angeles, CA 90211
Website: angcomputerservices.com
Phone: 310 855 4443
Email: gorbis@me.com