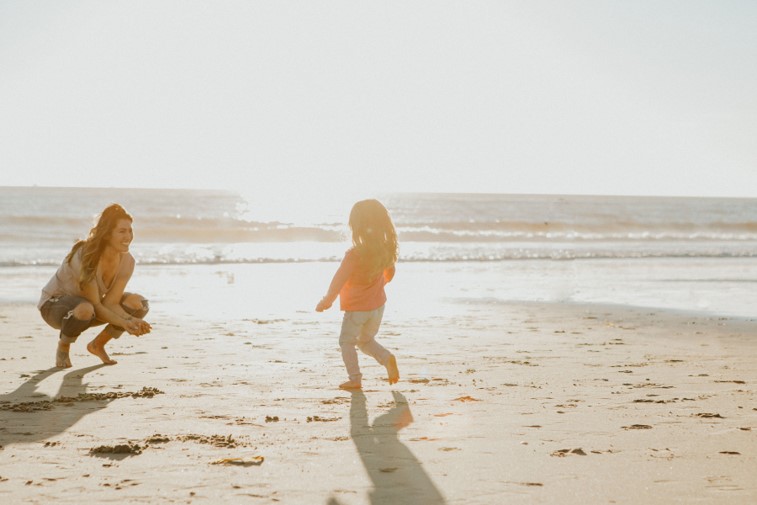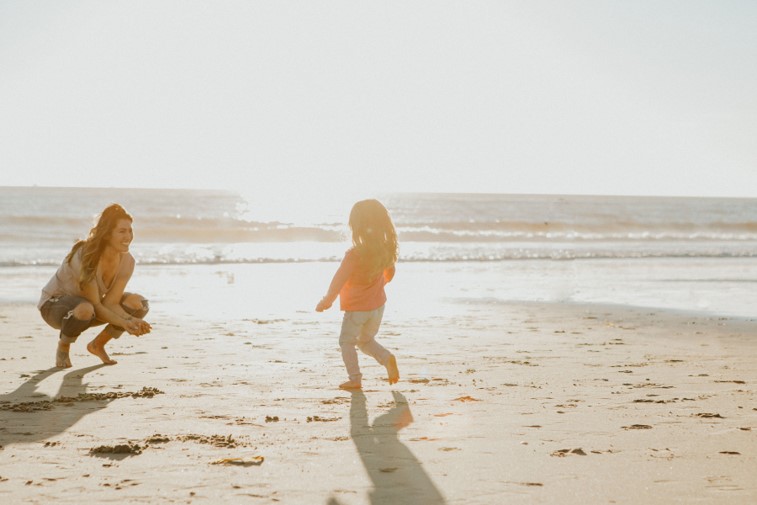 Today we'd like to introduce you to Ana Moreno.
Ana, please share your story with us. How did you get to where you are today?
I grew up dancing, I was a Polynesian dancer from the age of 6 till 19. I decided to stop dancing because I got pregnant at 19. I ended up having three kiddos within four years. plus a stepdaughter, so by the time I was 24 there were four kiddos in the house
In between each child, I stayed active in exercise to get rid of the baby weight and help my sanity. Zumba was one of my favorite classes to attend because it brought me back to my dancing days, I became that front row girl who thought she was J-LO, 🙂 I loved it so much.
I would get asked from friends and also people on social media? I really didn't know, "how did you get back into your regular clothes so fast after having a baby?" "you don't even look like you had kids". So, I would just tell woman what I was doing and invite them out to runs with me or take a Zumba class with me.
In 2011 my Zumba teacher was having some schedule changes at regular job and it was interfering with her teaching schedule. She would bring in different subs to cover her class, but none of them really hit it off well with the students, and It was kind of a frustrating trial and error process for the teacher and students. The students had mentioned "if Ana Gets certified and becomes your sub, then we will stay and stick to the same schedule" I had already had that little itch to move forward in helping woman be more active and self-confident through exercise, especially moms, cuz after having 3 kids within 4 years, I know the ups and downs of baby body transformation, the good the bad the ugly and the beautiful.
So, I got Zumba certified In Jan 2012, thats when the ball to the fitness business journey slowly began. Little by little I got certified in other specialty fitness programs, took the plunge to quit my day job in 2014 to go full time with a coaching career, which leads me to today; I currently am blessed to own my own business, Fuzion Fitness, we have 14 fitness classes a week for woman, from Zumba Fitness, 3 Piloxing programs, body toning, cardio core conditioning, boot camp, and yoga. We also offer a kids dance program that offers ballet, tap, contemporary, flamenco, and hip hop. Our most recent program launch is our youth conditioning program, offering fitness classes for our youth.
Has it been a smooth road?
The road has been very challenging.
Jan 2012 got Zumba Certified, taught part-time after work at a private fitness studio with my Zumba teacher at that time. Schedule was changing at the private studio so we went to a park to teach boot camp and Zumba once a week then we were able to find a spot to sub-lease about April 2012 where we were co-teaching days a week.
August 2012- the co-teaching came to an end, my Zumba partner decided to leave the space we were teaching and half of the students went with her. There were still a good amount of students left and I didn't have it in me to quit, it really wasn't an option. At this point, it wasn't about me, but now the overhead was all on me with half the income coming in.
Build build build up the cliental was the goal.
Jan. 2014 I quit my day job to go full time in this coaching, training, business venture, I had a goal set to match my day job income and I reached it by April 2014 BUT… May 14, 2014, the studio I was subleasing decided to close their doors, and only gave me a days notice, I had to send out a message to over 50 ladies that we no longer had a space to train. At that point, I had nine classes a week. I went back to training at parks and found a studio with a couple of open hours so I can teach some classes there, I went from super excited that I matched my income to no place to teach and now I'm in the negative because a good chunk of my students went to other gym or said, "let me know when you get your own place and I will come back but the park isn't my thing." Quitting was not an option! July 17, 2014, I was able to sign a lease with a business partner (Jessie, who also did dance classes) For the same space, I was subleasing. It was time to rebuild AGAIN but way bigger, overhead nearly tripled.
I'm on cloud 9 building a business and BOOM 9 months into having my own lease, I get pregnant, with baby #4 and baby is due in Feb, the peak of all fitness, new years resolutions, all I could think was "how in the world am I going to be able to do this and have the energy to push and train in January, quitting was not an option, and worked literally till I popped, Jan 2016 kids dance program started. Monday, Feb 1, 2016 baby Syla was born, and Saturday, Feb 6, baby and I were back in the studio training and making sure the studio was running smooth. A couple of my trusted students helped me open and closed the studio for that week, I had premade sets for them as I didn't have any other trainers at that point to help cover the classes.
June 2016 found some unfortunate news and my husband and I split up and I moved in with my brother but then my brother moved out of his apartment because his lease was up and he ended up moving out of town, so then a gracious friend Brenda offered her home for me to stay, because at that point my income was still super low, not enough to afford my own place, we all know how expensive California is. Meanwhile, I was still a mom of 4 and nursed the baby for one year, who also had separation anxiety and needed to be with me during all my classes, including the 5 am classes, oh that was "fun".
The fight to stay afloat and not fold the business was big, the ladies in the studio was and are everything to me, thru the mist of all the ups and downs in my personal life, the studio was not about me and not for me, it was and is a place for woman to come and get filled with positive energy, an amazing work out, gain confidence, and build amazing friendships.
We'd love to hear more about your business.
We offer a wide variety of fitness classes for woman and kids.
Fitness Challenges, Food Guides, Boot Camp, Cardio Core, Zumba Fitness, Piloxing, Piloxing Barr, Knockout, Toning, Kids Conditioning, Kids Dance: ballet, tap, hip hop, flamenco, contemporary
I am proud to say I have created a positive space for woman to come in and get more than just a work out, when you become a Fuzion Member, you become a part of the Fuzion family, and are able to connect to me and other women on a personal level and we lift eachother up and build lasting relationships. I truly believe health and beauty starts from the inside out, I tell woman all the time, that I don't want them worried or over consumed on weight loss, that will all happen, I want them coming to the program and using the classes as a way to get rid of the stresses of the day and life, get one hour in of your time and forget about home life, work life, and the trials life brings. The weight loss and muscle gain, the flat belly, all come with the package and its feel great and they look great, but the internal joy and positive life changes is the main goal for my ladies, especially my mama's. They are the backbone of their families, so if I can make them stronger in all ways, then they will pass that strength onto their home 🙂 .
I have always used dance and fitness as my outlet for stress, a break of life, and to gather my thoughts and emotions, I'm extremely happy I am able to share that with others.
Is our city a good place to do what you do?
Yes, I feel my city is great, its a growing community, and I feel as long as woman are walking and having babies, they need a place to escape life and grow in strength and confidence as this world can be pretty harsh.
Pricing:
Adult Membership $95/mo- unlimitted classes
kids dance/ conditioning program range $55-$95
Group Challenges $250
Contact Info:
Image Credit:
Samantha Josette, Michelle Ramirez
Getting in touch: VoyageLA is built on recommendations from the community; it's how we uncover hidden gems, so if you know someone who deserves recognition please let us know here.