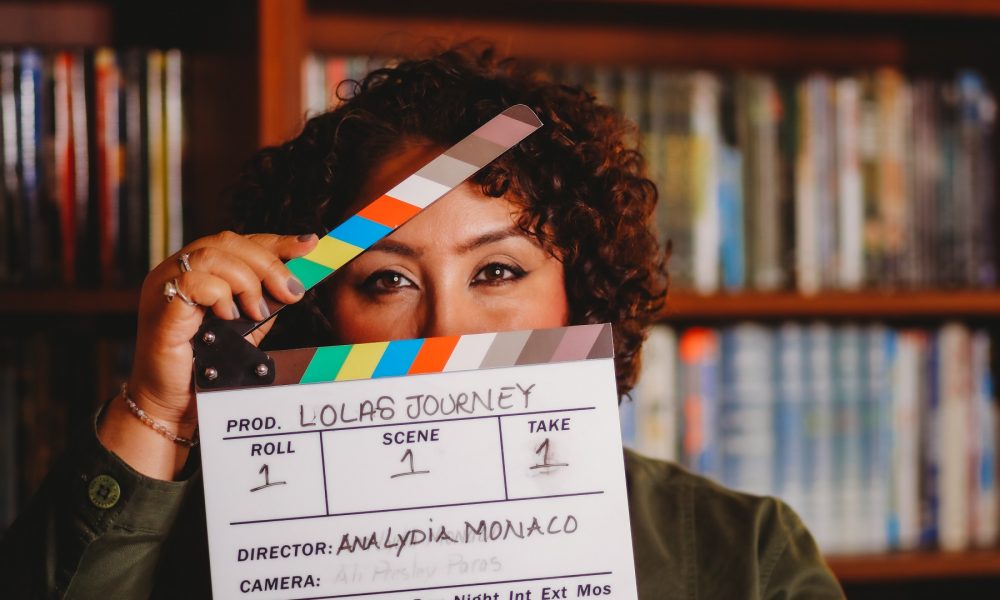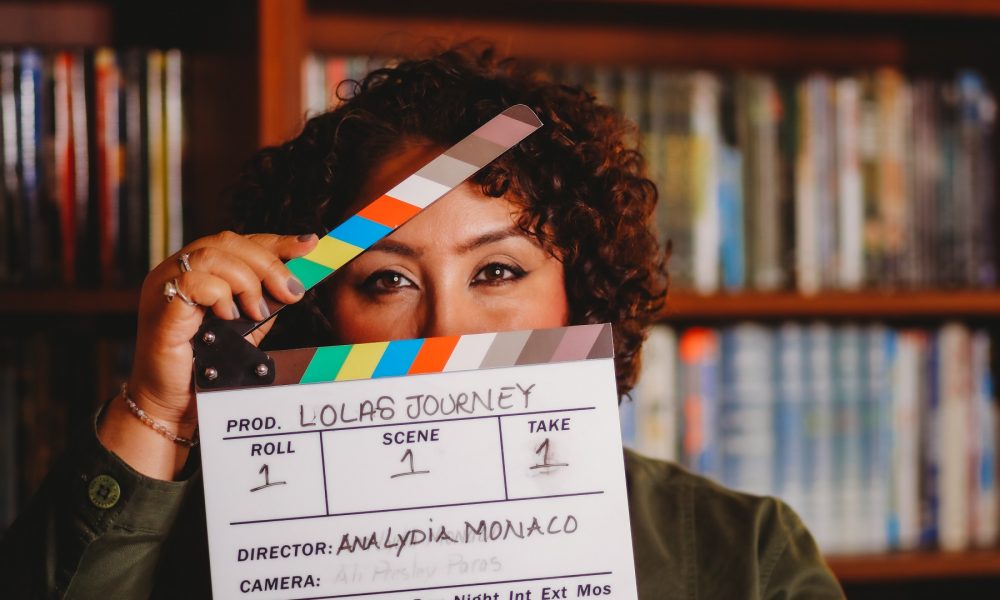 Today we'd like to introduce you to Ana Lydia Monaco.
So, before we jump into specific questions, why don't you give us some details about you and your story.
I was born in the San Fernando Valley and lived five years in Mexico between the ages of 8-14, when my parents uprooted the entire family and settled in Guadalajara, Jalisco, Mexico. I currently live in West Los Angeles with my husband of (almost) ten years and my Boston Terrier, Princess Maya Candice Monaco (yes, this is her full name!) I consider myself Mexican American or LatinX.
During my childhood and all the way into my early twenties, I traveled to Mexico at least once a year… for months at a time. My family stayed in one of our Mexican houses, at our paternal grandparent's farmhouse or traveled through Mexico. We would spend weeks in cottages feet away from the Ocean; we drove into small towns 'de aventura" to discover local delicacies.
By my father's design and life-long interest in the arts, he would also take us to museums and historical landmarks to witness the beauty of my father's favorite paintings and muralists. This early introduction to art, culture, and travel influenced both my personal life and career. While initially a Fashion Marketing student, because working in fashion was the closest I could get to working the film and TV industry, I have always been passionate about Film and TV and started writing "stories" and "directing" plays as early as seven years old (there's a VHS somewhere of the first play I wrote and directed).
My first degree from the Fashion Institute of Design and Merchandising opened several doors that ultimately led me to work at various marketing, PR and advertising firms while focusing on Fashion, Entertainment, Food and Lifestyle clients. While I wasn't working in Film or TV, I was working alongside that industry with brands including Disney, ABC, Disney Resorts, etc., for several years before making a conscious decision to do something about the lack of representation of LatinX and people of color in both film and tv. While I had already directed PSA's and commercials, produced live events, and written various articles, I knew I needed a solid portfolio to compete with the 18 years old that were born with a camera in their hand.
First, I went to SMC to prep a portfolio good enough to apply to the top Film Schools (in Los Angeles). I, quite literally, bought my first DSLR for a photography 101 class. Within three months, I had already placed not one, not two, but several photos in a juried exhibit.
After my successful photography exhibit, I wrote, developed, and directed two mini-documentaries. My SMC professors were instrumental in getting me ready to apply to three Film Schools. I was accepted at two and took the offer to attend Art Center College of Design in Pasadena where I knew that not only I would retain the rights to my work post- graduation, but that I would have access to other creative students.
I went to film school full time taking seven plus classes per term, commuting 1.5-2 hours each way, TAing for two classes, interning at a production company, volunteering at Film Festivals, and PAing on set, while being married, dealing with my own health, freelance working, and yet… I graduated with honors, an on-stage recognition, with manager representation, a strong portfolio (that includes an award-winning produced short, an award-winning TV pilot, and feature film screenplay), and both a major in Film Studies and minor in Design-matters. One week after graduation, I got my first job offer working with a staff writer as her assistant and researcher, two-weeks later I was hired for a major union feature film production. Three months after graduation, I was offered the opportunity to produce and direct a documentary for the Smithsonian to honor and document the Molina Family, who graciously donated $10mm in the name of their father to establish the first Latino Gallery at the American History Museum.
In less than two years since attaining my Film Studies degree, I have worked on several union films, commercials, and live shows; worked alongside several indie producers as an Associate Producer or Pre-Production Coordinator. I have assisted and story edited for a major motion picture, been hired at one of the top Hollywood studios as a feature script coordinator, and because the world is funny in its own way, I have also been hired as a (feature film) Costume Supervisor.
Currently, I work in feature film creative development. And, because directors, direct, I am in pre-production for my next narrative film entitled LOLA, a film about self-love and advocacy that everyone will be able to relate to and see themselves in.
My scripts, including THE ACADEMY, LA DONA, and PASS, among several others, are currently in the hands of various production and management companies.
Has it been a smooth road?
While I grew up in what is considered a privileged, middle- class childhood, I had various obstacles growing up.
When my family uprooted us and moved to Mexico, I had to learn to socialize and learn in a culture that, while on a surface level, was mine, wasn't. That experience taught me the foundation of my own identity: I am a Mexican- American. I have one foot in one culture and a second in my parents' culture. Too American to be Mexican and too Brown to be American. It' s a struggle that many first, second, and third-generation children of immigrants face. While my parents were well-read and encouraged all their kids to attend college, their culture and upbringing made them distrustful of their kids leaving home to attend college. This meant that "college life" was never part of my parent's desires for their children. I had to not only telecommute to school the first time I went to college but also hold a job. Being busy was the only way I could have a social life outside of school.
Now, after leaving behind a PR career and going back to film school, while 100% supported by my husband, I had to work at the same time while commuting 1.5 hours each way, maintaining a high-grade point average and excelling at my over seven classes per term. I was not only one of the oldest in my term, but one in a handful of Latinas and the only Mexican-American. Not having representation with my classmates, let alone professors, made it extremely hard to learn, grow, let alone be understood by others.
After graduation, while I was able to begin work almost immediately, the film industry showed it's fickle head. I learned that while I have to work for "pay," I have to find projects that will add to my portfolio, and raise money to bring life to my passion projects… all at the same time! With little representation in the media, there's less understanding about the needs to have diverse and multicultural content that doesn't follow the formulaic "this is what a Latino is like." To combat the stereotypes and create the content I truly believe will change the world, I have taken a financial challenge to write, direct, and produce content that is representative of the world we live in.
Having to fight on the daily to be heard, seen, and believed to be worthy of a space in the Hollywood room, is probably one of the biggest challenges I have had to face in both my career and life.
We'd love to hear more about your work and what you are currently focused on. What else should we know?
I'm a freelance filmmaker that focuses on writing, directing, and producing heartfelt character-driven stories that deal with people rising above the ashes over adversity and injustices. But, because of my diverse experience and background, I'm hired for various roles within the feature film industry. From production coordinator to associate producer, from script coordinator to even costume supervisor, I have held all these roles within the last two years at major feature film productions.
Additionally, my boutique production company focuses on creating visual content for brands, such as The Smithsonian and Nissan. Currently, I hold a creative development role at an international feature film production company while in pre-development for various projects, including LOLA. This film deals with plus-size bias in the medical community while THE ACADEMY deals with the girl-on-girl bullying in the elite sports world. Most of my current projects can be found here.
My director's reel can be found here: https:// www.analydiamonaco.com/p/ana-lydia-monaco-director- reel.html
Let's touch on your thoughts about our city – what do you like the most and least?
As a lifelong Angelino, I love Los Angeles. I love everything about my home.
From the sea breeze on an early morning walk alongside Ocean Park, Santa Monica, to people watching on Broadway in Downtown Los Angeles. I love the diversity in food, the variety in its people, and the stillness of it all when I sit on my reading chair to see the world pass me by as I read and write. The friendships I've made, the family I have, and the business that will continue to grow despite all the uncertainty of this time.
While there are few and far things that make me dislike my city of dreams more than the 405 during Friday rush-hour, it's the people that come here with big dreams and small hearts that give our city an ugly stigma and make us all dislike our beautiful city. These are the people with little to no understanding of how our city "works," then leaving disillusioned that they were "chewed and spit out" when in reality… they never gave Los Angeles and its people a fighting chance.
Contact Info:

Image Credit:
Image credits to (c) Ana Lydia Monaco, (c) Rita Sharp
Suggest a story: VoyageLA is built on recommendations from the community; it's how we uncover hidden gems, so if you or someone you know deserves recognition please let us know here.
Check out the VoyageLA Podcast: