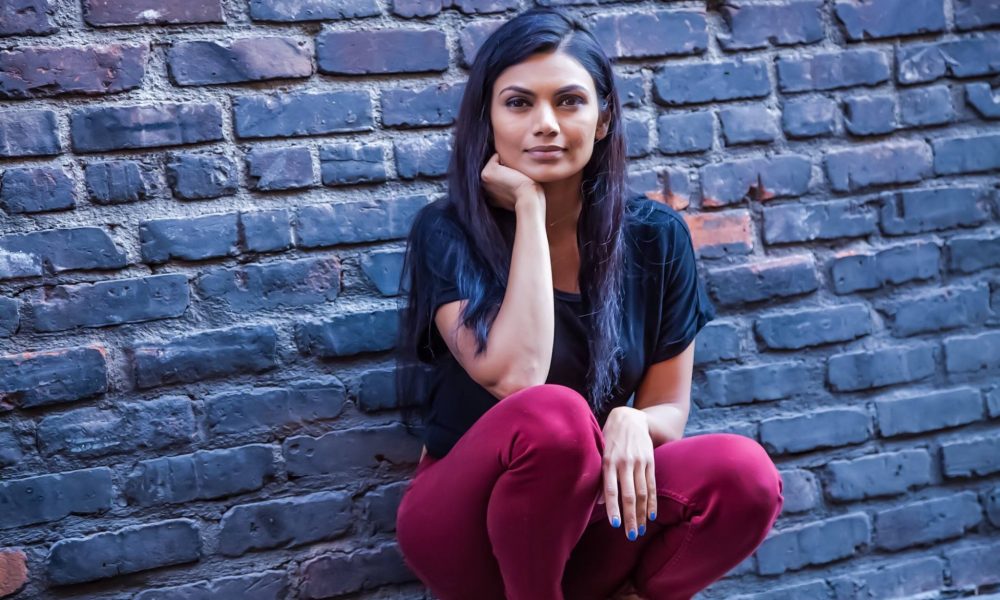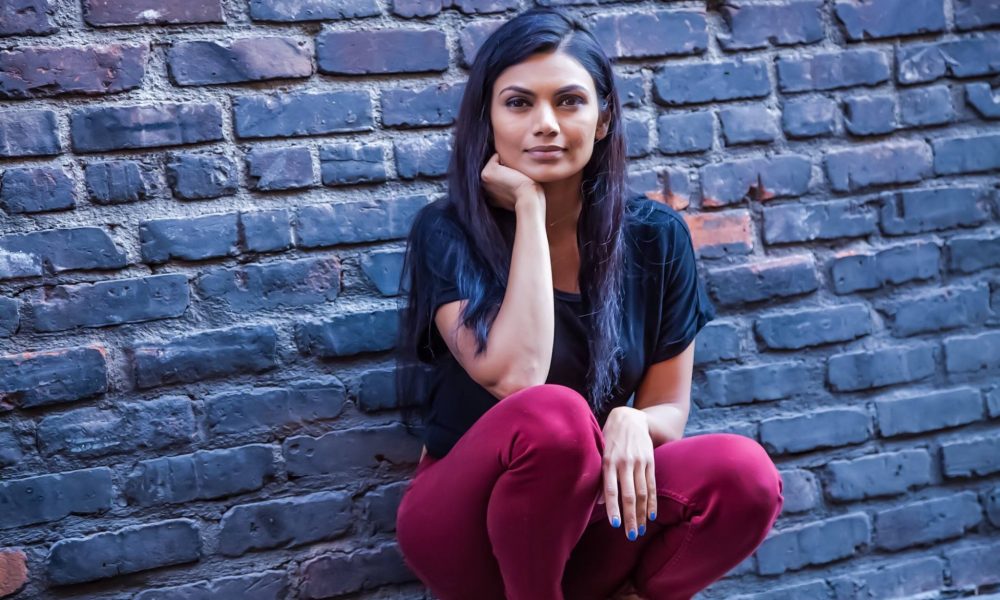 Today we'd like to introduce you to Amb. Manna Dabholkar.
Amb., before we jump into specific questions about the organization, why don't you give us some details about you and your story.
That night almost a decade ago was a game changer for me in many ways. As I stepped inside that dingy dirty brothel, instead of young women, I found toddlers as young as four years old tied to tabletops to be sex trafficked. Sight is so brutal that I have spent every living moment since then advocating for prevention, working to establish programs and resources that would stop the exploitation of children, young men and women across different countries.
My journey, a conscious decision of committing my life to public service started well before I landed in the United States as an immigrant 12 years ago. Born and raised by parents who were lifelong public servants – Papa was in politics, a lawmaker advocating for the poorest neighborhoods and slums in India and Mom was a homemaker supporting his aspirations and crazy ideas to create a better world. While other kids were out playing and making friends, we were accompanying my Dad on his election rallies, holding his hand and walking through some of the most dangerous slums of India. The people who lived in these slums had no food on their tables, no running water, no sanitation or electricity but they welcomed us with open arms. I would see him sit on dirt floors and eat with these families. Children in shabby old clothes with snot running down their noses, greasy dirty fingers would hug him. As a child I cringed that he didn't mind the unhygienic conditions around him, often spending hours in these places.
Years later I found myself standing in a small, cold, congested dirty brothel, as it poured outside, trying to rescue those babies to safety from their traffickers. I couldn't turn my back on so many others who are still living in environments that make them easy targets of the darker underbelly of our society. My journey is a lifelong commitment to speaking up against injustice and giving a voice to the vulnerable children, women & men and sharing their stories of perseverance and success. In many ways, my life has come full circle. Today I find myself following in my Papa's footsteps, loving every minute of this journey.
We're always bombarded by how great it is to pursue your passion, etc – but we've spoken with enough people to know that it's not always easy. Overall, would you say things have been easy for you?
Humanitarian work can be very exhausting. It is easy to lose sight when there are so many who need help. Knowing and understanding your end goal(s) can help you avoid getting sucked into the sinkhole of depression. You need to know what you're fighting for so you remain focused and driven to keep pushing without getting overwhelmed by the demands. Clarity of the end goal is the biggest motivating factor because a clear vision will help you go beyond the realm of fuzzy.
I work with families who have no food on their table for days and most of them use water from a nearby gutter. They don't have toilets, electricity, cable, internet and all the simple pleasures of life. I work with children who are abandoned by their families because they are HIV positive or have cancer or such other medical condition that the family either doesn't understand or does not have the funds to treat or both. I serve children who are at risk of being sex trafficked at the tender age of 4 and 5. Yes, there are days when I feel hopeless, I feel burdened by demands and expectations, and often let down by societal structures and superficial humanitarians.
What keeps me going is the clarity of my vision for these families and their children. We are not in this just to provide transitional aid. I am fighting for Uplifting these people, I am fighting to improve their financial condition, not to keep them poor, I am fighting to bring them a Hand up in Life and Not a Handout. I am fighting to educate the world about mindful sustainable giving. I am encouraged to keep fighting by the success stories I get to share with you all.
We'd love to hear more about your organization.
GIFT Global Initiative is a global humanitarian organization that serves children and families from some of the poorest places on our planet in Asia, Africa, South, Central and North America. We reach over 10000 children every year. GIFT was founded on a simple philosophy 'Give a man a fish and he will eat for a day. Teach a man how to fish and you feed him for a lifetime.'
In my 15 years of working in underserved areas, poverty-stricken, drug infested, controlled by the cartels, affected by violence, abuse and exploitation, I recognized the stark absence of efforts geared towards prevention. It became clear I must make it a priority to educate governments, individuals and corporations about mindful sustainable charity, bringing a hand up, not a handout. GIFT was founded to protect families and their children by preventing situations that lead to the exploitation of these people. Prevent is a big word for us at GIFT. I never understood why anyone must go through a traumatic episode to get the help they deserve. We must be proactive with humanitarian aid and mindful of the nature of aid we provide to people in need. Transitional aid such as free food, free blankets, free shelter, free medical, etc. is great but only for so long. That's not what GIFT is about. Our goal is to uplift these children, strengthen their family unit so it can provide and protect their own and do not have to rely on outside entities for simple necessities in life. Our goal is to bring them a hand up in life, not a handout.
We do so by 1) identifying areas that require support 2) implementing programs that are preventive in nature and scope such as Education for All, Renewable Energy, Clean Water Initiative, Medical Fund, Mobile Clinics, Pop Up Schools, and more. What sets us apart from other than the fact that our goal is prevention is our Media Wing. We believe that our Corporate Partners should be able to add value to their brand by doing charitable work. Our Media Wing produces High Def Commercials for our Corporate Partners that bring their social cause in the spotlight. We want their customers to know of the great charitable work their favorite brand does and the way to do that shows their products and services in action. Socially Conscious Commercials have a higher success rate than old school advertisements.
Under Amb. Dabholkar's leadership, GIFT has adopted A World Clean Energy Initiative that aims at providing 50,000 households in Africa, Asia, Mexico and USA access to low-cost portable solar energy in the next two years, as part of a United Nations-backed initiative to fight poverty. Our clean energy initiative, will expand access to low-cost, durable solar tops, solar Jars and solar lanterns to low-income communities in 12 African countries (South Africa, Cape Verde, Sierra Leone, Tanzania, Botswana, Namibia, Kingdom of Lesotho, Malawi, Uganda, Ghana and Zimbabwe, Kenya); four South Asian countries (Bangladesh, India, Pakistan and Nepal); Mexico and the USA. The initiative aims at delivering Solar Power to Communities through Sports and Educational events whereby children earn their solar lights instead of getting those for free.
On February 2nd, GIFT partnered with the UAE Embassy in Pretoria led by HE Amb. Mahash Alhameli to bring solar power to a township of about 2500 homes in Soweto, South Africa. The Soccer for Solar initiative had over 100 children participate in the tournaments that lasted for about 6 hours and all participants went home with portable solar lights bringing light to their homes. Amb. Alhameli's support also allowed GIFT to bring Soccer Uniforms, Cleats and Soccer Balls for all 100 children who were playing without shoes and dry coconuts shells before. They will now continue to train with the 4 community coaches who will enlist more children in sports and education in 2020.
Has luck played a meaningful role in your life and business?
I believe in energies and the fact that we have great power and control over what we attract in our life. With little practice and consistency, we can bring anything we want in our existence, good and bad. I experience the power of maneuvering energies every day.
Contact Info:
Image Credit:
GIFT Media
Suggest a story:VoyageLA is built on recommendations from the community; it's how we uncover hidden gems, so if you or someone you know deserves recognition please let us know here.