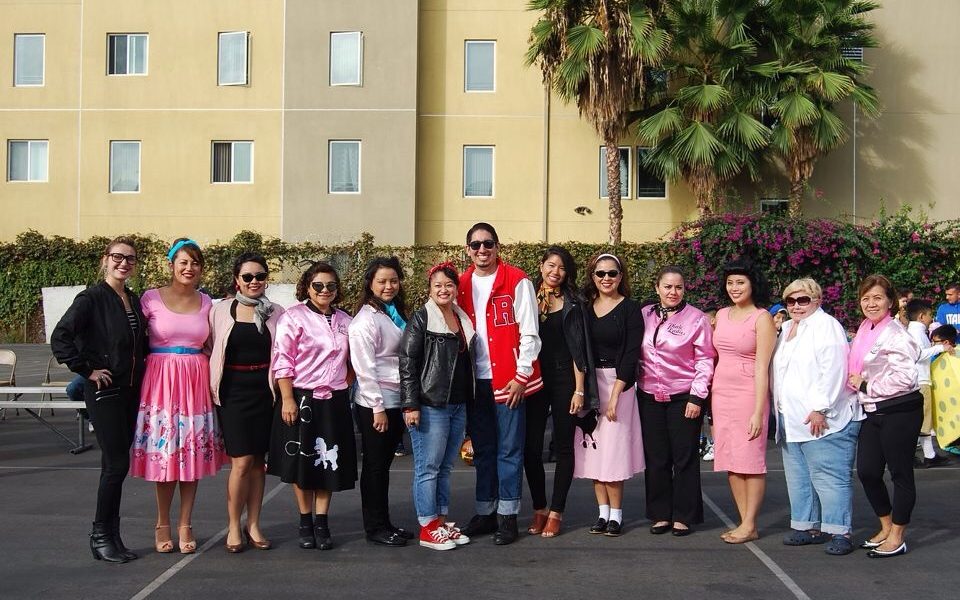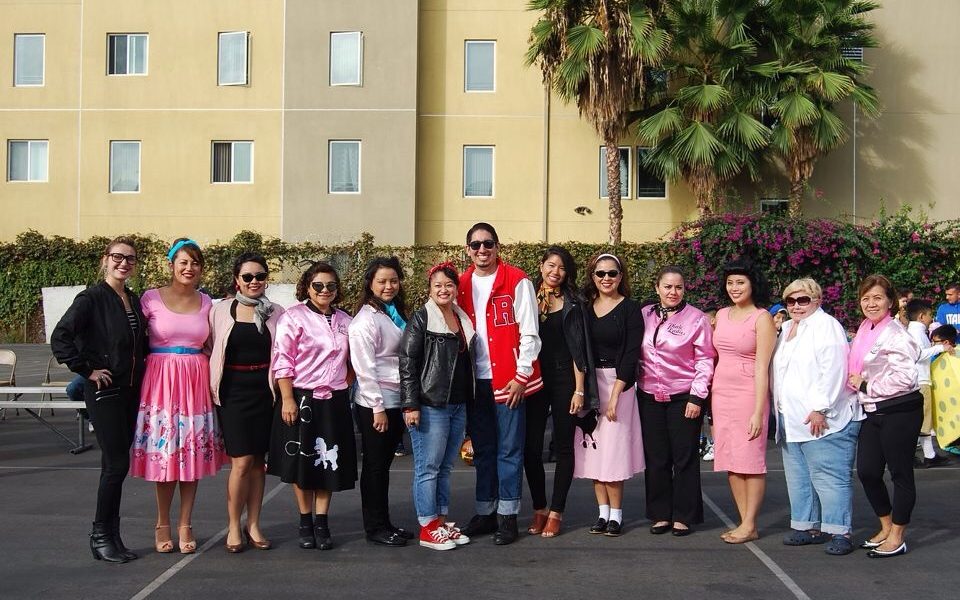 Today we'd like to introduce you to Allyson Alberto.
Allyson, can you briefly walk us through your story – how you started and how you got to where you are today.
My unforeseen call to education and then eventually to leadership began as a child. Who would have known that this little girl who didn't speak a wink of English from the inner-city Bay Area would be called to social justice leadership? My first day of Kindergarten was miserable! I felt like an alien, not being able to express myself fully to my classmates and teachers. My grandparents took care of me because my parents worked long hours, so Tagalog was my very first language. I am a first generation Filipino-American born and raised in inner-city Bay Area. My immigrant parents worked double shifts in order to put my sister and me into an inner-city Catholic school down the street from my grandparents' home. My English progressed throughout the years and I began to realize that elementary school was way too easy for me. From Kindergarten to Eighth Grade I got straight A's just for doing my work. Looking back on this now, my teachers were probably just happy that I did my work (since my classmates refused to do anything). In fact, in a span of one year we were used to having three to four different teachers (due to teachers quitting mid-year) since it was a very inner-city school with little to no resources and students with tremendous behavioral issues.
I was glad to leave that school (or so I thought) and attend one of the most rigorous college-preparatory private schools in San Francisco, where academics and hands-on shop classes were invaluable (such as metal shop, wood-carving, robotics, computer design, and architecture). Little did I know that I was NOT prepared for this school at all! I got in because of my middle school grades (which were mostly assessed on submission rather than accuracy) and, honestly, probably through affirmative action. They needed more diversity and giving scholarship to inner-city youth of color was my saving grace.
Upon reflecting as a ninth grader, I realized that my elementary school was, in fact, a safe-haven. It was not academically challenging, but it was a place that kept us inner-city kids off of the streets and away from trouble. I missed it so much that I continued to tutor the students there throughout my high school years.
It took the help of patient and amazing teachers and mentors, as well as the high expectations of my high school, to help me reach my full potential. I did not give up because my teachers and the school itself never gave up on me. At this school, college was the only choice after graduating. The counselors worked with us in applying to at least ten schools. Who would have known that this English Language Learner from the inner-city would one day be applying to four-year universities all over the country! I remembering trying to get in contact with my former classmates from elementary school and discovered that only 10% of them continued into higher education. Most of my female classmates, unfortunately, got pregnant and did not finish high school right away.
My senior year of high school we got the terrible news that our elementary school was closing down due to low enrollment and bad administrative practices. I was so upset about this that I rallied the parents to hold a protest and we contacted local media agencies, but to no avail. Unfortunately, the kids had to move into the terrible local public schools and most did not end up graduating.
I was disheartened. I wanted to get out of San Francisco, so I took out my own loans, savings from tutoring, and moved to my dream place: Hollywood!!! I was going to fulfill my lifelong dream of becoming the next Oprah Winfrey. I accepted the offer to LMU as a Communications Major. Upon taking a sociology class I grew very passionate about this area of study and decided to take it as my minor. I enjoyed my Communications classes, but I felt a sense of fulfillment when talking about social justice issues. In college I joined a service organization and began working with inner-city youth, battered women and children, the homeless, victims of natural disasters, and high school drop-outs. It was during these moments that I found a sense of happiness. Upon landing an internship for The Filipino Channel and being offered a job after graduation my senior year, I realized that streamlining news about fashion and gossip was not bringing me happiness. I asked to cover social justice news and they looked at me like I was crazy!

Therefore, I applied to the PLACE Corps program at LMU, where you live in community on top of a convent with eight other first-year teachers, while teaching at an inner-city Catholic school in LA and while getting your Masters at LMU. I lived in the convent on top of Transfiguration School in South Central and was placed at Immaculate Heart of Mary School in East Hollywood where I taught junior high math and science, while completing my Masters in Special Education. To make a long story short, I fell in love with my students, the school, and the community. I was placed in the perfect community that helped me improve as a teacher! As the years progressed I encountered my share of good and bad administration. I took on the responsibility of being Vice Principal because I felt that I wanted to help the wider community and not just my twenty students. I also wanted to help re-direct our school.
Five years ago I was blessed with the ministry of becoming principal of this school. I wanted to help the school in a bigger capacity and I feel that this is my ministry: to help people who, just like me, need the motivation, inspiration, knowledge, and faith to become leaders in today's society. How ironic. I came here to Hollywood to pursue my life as the next Oprah Winfrey. I look outside of my school window and this is the Hollywood that I see. An inner-city neighborhood (filled with homelessness, drugs, violence, and poverty) that is home to my amazing students where there is a beacon of hope here at Immaculate Heart of Mary School. IHM is the hidden pearl in the bustling inner-city of East Hollywood, focusing on faith and moral formation, Performing Arts, Blended Learning, and Academic Excellence. IHM is home to immigrant and first-generation Filipino and Latino families. The staff implements Blended Learning, a student-centered structure, in which students are working in centers with technology (iPads, laptops, and desktops) as a tool to differentiate instruction. With small class sizes and technology to promote individualized learning paths, the students each get the personal attention that they need to be successful in today's society.
So I'm not a talk show host who owns her own TV channel. But I hope to one day instill that same passion in my students so that they can become the next Oprah Winfrey, or doctor, or we designer, or whatever they want to be.
We're always bombarded by how great it is to pursue your passion, etc – but we've spoken with enough people to know that it's not always easy. Overall, would you say things have been easy for you?
Having grown up in the inner-city and being an educator in an inner-city had and has its ups and downs. As a student, paying for my own education, I had to make sure to make ends meet, while at the same time maintain my 4.0 GPA. I have often had to prove myself as a woman of color in the classroom and in my professional career. As a principal in the inner-city, I have to use my "resourceful" skills from my personal life into my career as I struggle to make ends meet to ensure that we pay the school bills, while at the same time feed my teachers and provide my students with the best education possible. What some people don't understand is that a Catholic school runs on the tuition of the students, but with low enrollment and many low-income parents who are unable to pay full tuition, it is almost impossible to keep a school running. However, with an amazing staff, supportive school parents, and lots of faith and prayer for gracious donors (and often times miracles), we are able to continue molding future leaders.
So, as you know, we're impressed with Immaculate Heart of Mary School – tell our readers more, for example what you're most proud of as a company and what sets you apart from others.
Immaculate Heart of Mary School (IHM) is the hidden pearl of East Hollywood. Children in the East Hollywood area of Los Angeles have enjoyed the opportunity to be students at Immaculate Heart of Mary School for over 90 years.
Through instruction in Religion and daily school living, our students learn about the tenets of the Catholic faith and the values that are so much a part of Christian living. Students are encouraged to be of service to others, to those who are less fortunate than we are, to recognize that the world is larger than we are, and that we have a responsibility to care for our planet and each other.
We offer a challenging academic curriculum in which students are encouraged to give the best they have to offer to their learning. Teachers always provide assistance to those who need additional help. IHM is proud to say that last year in the Academic Decathlon IHM placed 10th in Religion, 10th in Current Events, 10th in Literature, 7th in English, 7th in Math, 7th in Logic, 6th in Super Quiz, 4th in Fine Arts, and 1st (with a perfect score) in Social Studies. Overall, we placed 4th out of 105 schools!!!
Students can participate in Student Council, Dance (hip-hop and ballet), CYO sports, and intramural sports. Choir, as well as lessons in piano, violin, and voice, are offered by professional musicians for those who wish. The lessons are on site.
IHM also prides itself in being a performing arts school. The IHM Children's Choir competed at the Seventh World Choir Games in Cincinnati, Ohio in July of 2012, the largest choir competition in the world and it was the first time that the United States participated in this event. The students won two silver medals for the categories of Young Children's Choirs and Music of Religions. Recently, the students have competed and won various local competitions, such as the Acapella Festival. They have performed in Disney Land and some students were recorded for the soundtrack of the movie "The Book of Life." Furthermore, the choir sang for Pope Francis in Rome in December of 2015. They also sang at Carnegie Hall in New York in June of 2016.
The future of learning is about access and sustainability with the aid of improved technology. Immaculate Heart of Mary has taken the next step and moved into this stage of learning. We have moved into interactive learning, specifically Blended Learning. Blended learning is a student-centered structure, in which students are working in centers (2 to 1) with technology as a tool to differentiate instruction. Based on standardized assessment data, IHM students are growing tremendously each year in both math and language arts. Students have received more one-on-one attention and lessons are catered towards his or her individual need.
​Another great aspect about IHM is that families keep coming back for more. Our alumni come back to bring their kids and even their grandchildren!
So, what's next? Any big plans?
With more grants and donors our dreams can become a reality. Our plans for the future are to increase the size of our Transitional Kindergarten (TK) classroom so that we can house more than 15 4-year-olds in this program (which would help also to increase our enrollment). We also plan to build more rooms to house a music and dance studio as we currently have to schedule around one space (our auditorium). After being surveyed, the students would like to include fine arts, coding, and other electives into our program. We are trying to raise funds for instructors to teach certain electives part time.
Pricing:
$405 per month for Transitional Kindergarten (4 year olds)
$370 per month for Grades K-8
Tuition assistance is available.
Contact Info:
Getting in touch: VoyageLA is built on recommendations from the community; it's how we uncover hidden gems, so if you know someone who deserves recognition please let us know here.