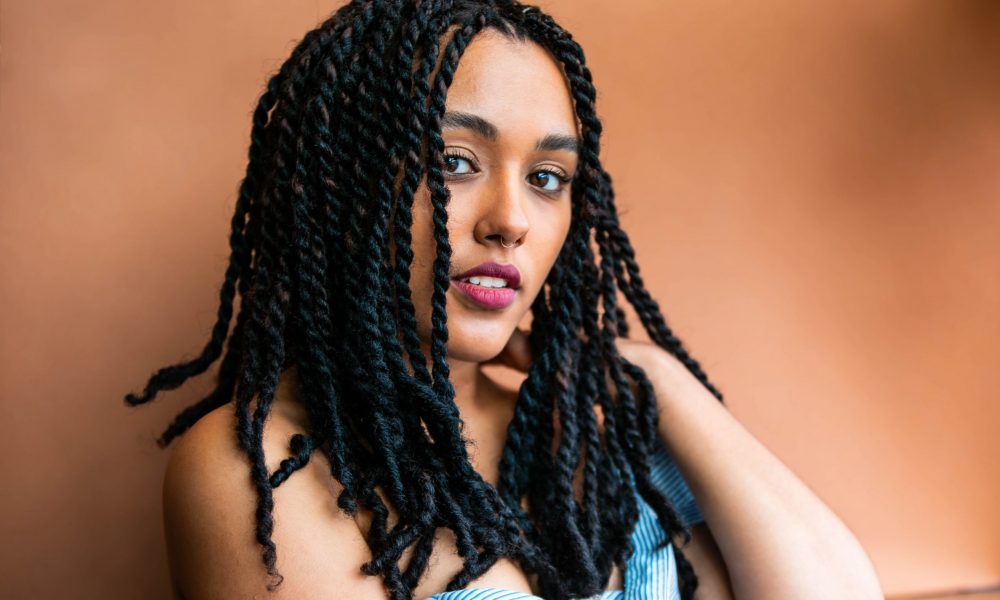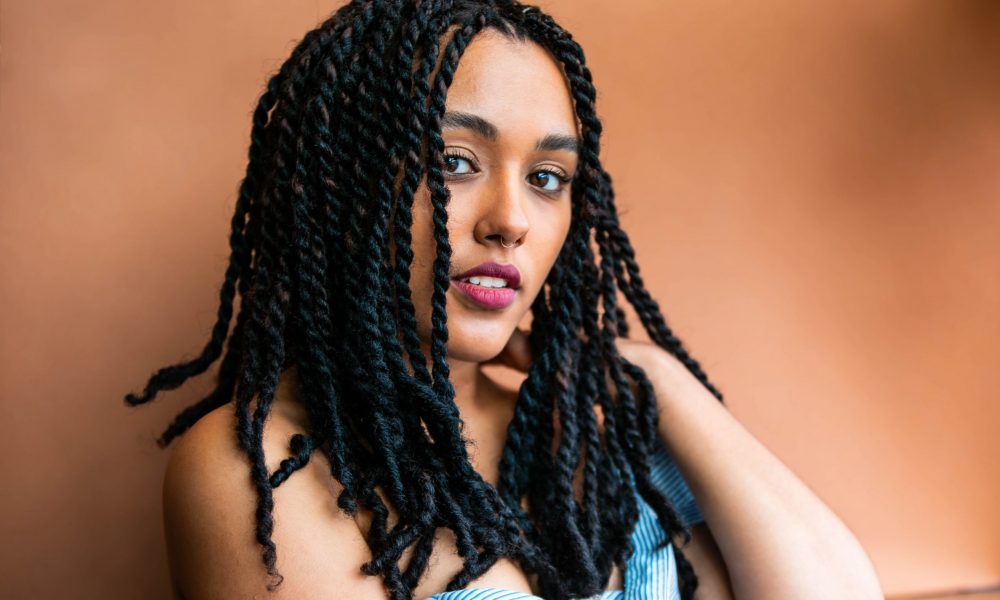 Image Credit: DW Snapshot (@dwsnapshot)
Today we'd like to introduce you to Aja Adam.
Aja, can you briefly walk us through your story – how you started and how you got to where you are today.
My full name is Aja Eden Adam. I was named after a song entitled "Aja", which was released in the late 1970s by a jazz rock band known as Steely Dan. My parents gave my siblings and I unique names that would set the tone for our life directions. As if being born and raised in the heart of New York City isn't eclectic enough, my parents made sure that their children's love for the arts ran deep in their blood and bones. All areas of creativity became our home, and I'm sure that my mom and dad had a hunch that we would be unstoppable from there. Music has been, and always will be, the thread that ties us all together; it brings out the best in us and the people around us.
My parents come from very different backgrounds, both culturally and distinctively. My mother's roots reside prominently in Jamaica and Bermuda. She resided in Queens, New York, and as a child, she was following her own dreams of being on television. She played lead roles alongside actors of high rank such as Sidney Poitier and Diahann Carroll and appeared in magazines and commercials. For the time, she was able to achieve what some may have seen as unachievable for a woman of color. During her high school and college years, she put her attention toward Broadway musicals, singing and dancing on tour for big productions like "Ain't Misbehavin'" and "Little Shop of Horrors". Somewhere along the way, she met a man who was unpredictable and often misunderstood by the people closest to her. Leaving his old life behind him, he was an Israeli man who came to America on his own as a young adult, doing whatever it took to find happiness for himself. His passion for music was very strong, and his catalog was immaculate. He loved practically all styles of it, from blues to R&B, folk, rock, disco, hip-hop, jazz… the list goes on. Although he never pursued music as a career for himself, his mind was artistic and complex, because he was a sponge for all mysteries of life.
Both my mom and dad are passionate, free-spirited people that I always looked up to, because they never wanted to raise me or my siblings to do things we didn't want to do or be people we didn't want to be. They let us decide our paths, and made sure we took control of our destinies. As biracial people, by definition, we couldn't be put into a box. I embraced my differences as I evolved deeper into them, and learned that they are my superpower, not my weakness. As a child, however, embracing my natural self was not nearly as easy as it sounded. I often carried insecurities, and compared myself to others, thinking about standards for beauty and character. I wouldn't say I was ever alone; at school there were always at least two people who I'd be comfortable with. But even as a youngen, I was super internal. Being the youngest child, I often felt trampled on and singled out by my brother and sister. My parents gave us all attention, but it wasn't the connection I yearned for since they were adults. Whenever I felt like I had no one to talk to, I would create. Whether it was drawing, playing with dolls, dressing up, writing, or exploring my imaginative mind, I managed to find comfort in being my own best friend when it was necessary. It's funny to think about in retrospect because I never expected this idea to be such notable advice later in life. I kept myself entertained when I felt like no one was paying attention to me, and like my father, I became a sponge for anything that caught my interest.
In elementary school, I indulged in several programs relating to entertainment. I was learning different styles of dance, being introduced to various musical instruments (learning keys provided a foundation for understanding basic music theory), and performing in choirs at least twice a year. Discovering poetry allowed me to roam free with all of the thoughts and feelings I experienced, and I definitely would agree that it contributes to my confidence as a songwriter today. I never felt deprived of my creativity, or like I had to tone it down. My parents gave us the tools to follow our artistic urges and didn't let anything get in our way. Whether it was fashion, food, games, or television, I was in love with art and felt no shame about it. During these years, I had three things in mind that I wanted to be when I grew up: a doctor, a teacher, and a singer. Those careers seemed the most prestigious to me.
Going into junior high, I didn't take part in extracurricular activities as much during the school year, but I attended a summer conservatory program that put on small productions which trained kids to be stronger actors, singers, and dancers, through Broadway plays and musicals. This was way better than an after-school program, because it would go on all day for five days a week, and included much less people than school would have. All of that focus between the counselors and students would speed up the growth process exponentially, and I was connecting with people on levels I hadn't faced before. I got accustomed to being around people who were older than me (a five-year difference in age is a big deal when you're a preteen), listening to what they talk about, making sense of how they think, figuring out what makes them laugh and perfecting my creative skills based on theirs.
This was also around the time when I got into another art form: photography. Obviously, it was for fun at first, but this creative form in particular was becoming a part of my character. I set a standard for myself based on photos I saw on Tumblr (tumblr.com); lighting, color, composition, storytelling, and focus points were all subconsciously intriguing to me, and I would mimic the style of these images when I photographed nature, scenery, other people, or myself. I always wanted to be a model and didn't understand why my parents didn't get me into it, so I decided to be my own photographer the moment I got my hands on a camera. I was often shy in public, but when there were no eyes on me, the world was my canvas. Going through several different hairstyles from afro curly to sleek straight, I kept myself on my toes with the possibilities of who I could be. Hairstyling also became a strong area of interest for me growing up, unintentionally. I think that happens a lot with people who are expected to "control" something; when that standard is set, you find yourself studying every corner of it, like a science. In the blink of an eye, you're seen as a master of the craft, when at your core you just wanted to normalize that part of yourself. So, photography was my acceptable excuse to observe my surroundings up close, and as a curious person, I loved that. What I wasn't acknowledging, however, was that it would naturally distance me from certain moments and experiences. I found ease in being quiet and providing a spotlight for others to shine bright. I didn't see it as damaging until I started high school.
Ages fourteen through eighteen really planted the seeds for the person I was becoming. I tried out for several art high schools in NYC and felt a little blind in the process. The auditions were scary for me but got easier over time, and all I could do was hope that I was good enough for one of them. After applying to ten public schools and one specialized school, I couldn't believe that I got into the place that everyone wanted to go to. One audition got me into Fiorello H. LaGuardia High School Of Music & Art and Performing Arts, as a vocal major. I was elated to discover this, but I didn't really know what I was in for. I knew very little about its reputation and I had never studied a specific major before. I thought that high school was going to be like the show "Degrassi" since that was my main reference point when it came to the high school experience. This prediction was obviously very far off, as one could imagine. I also hoped that being in a school full of diverse artists like myself, with backgrounds as multifaceted as mine, would make socializing so much easier. Once again, my assumption was not so accurate. However, the phrase "pressure makes diamonds" was never so crystal clear to me until I went to LaGuardia.
Five days a week for a full school year, in at least three required music classes, I was pushed to excel as a singer, both in group and solo acts. My insecure personality made a comeback during this time. The school was flooded with talented individuals and I wasn't used to being one of the millions of fish in that sea, figuratively speaking. We trained in a genre of music that, up until that point, I tried to avoid for most of my life: classical. Ignorantly, I saw it as boring and did not look forward to studying it, at first. Over time, I acquired deep appreciation for it and learned how to differentiate all forms of the genre. Studying classical music also set a bar for me, understanding the amount of effort that went into every part of a classical piece. To say the least, I was thankful to find the patience I needed to achieve such insight. When I wasn't diving into the depths of this specific style of music, the artists around me that I was able to bond with, introduced me to the corners of music that they were exposed to, which broadened my insight even more. Discovering different harmonic tones, cultural music genres, ways of structuring songs, and platforms for music, opened my eyes and ears to the vastness of music. Knowing that the possibilities were endless gave me a fresh perspective that I wouldn't fully activate for a few more years, but I was planning in private and studying my peers. I gravitated toward people who were leader figures. These gifted people were strong-willed, unapologetic in their beliefs, knew exactly what they wanted, and had the motive to get it. As someone who heavily carried self-doubt, indecision, and fear, I strongly admired these people and hoped that their energy would rub off on me over time.
I loved to sing, and I loved it even more when I started to notice a change in my voice from all of my training. My main regret of high school was playing it safe when it came to understanding my potential. I surely had friends who believed in my gift, but there was only so much that they could see because I wasn't bringing it out of myself. I did not make enough of an effort to be a leader; I was quick to support the people close to me because I was good at it, and it didn't require a leap of faith. My school was very prestigious for its reputation of bringing out greatness in a lot of people, both recognized and unrecognized, but as a teenager, my concerns were much smaller. I concentrated more on finding friends who were real, and frankly, building a long-lasting relationship with someone special. Love always came before anything and everything for me, but what I failed to see was that the answer to finding love, whether it was with friends or lovers, started with me.
Journal entries, letters to friends and family, or random stanzas of poetry… My love for writing was evident since I learned how to put the words to paper. Combining this interest with my deep adoration for music, I got more serious with my songwriting when I became a senior in high school. My very first beginning guitar class lit a spark in me. I already was familiar with keys, but guitar brought out an edge to both my voice and my words, which was very new for me to see within myself. I finally was able to channel a sound that resembled artists like Tracy Chapman and Janis Joplin. It was more raw than the softer style I was so used to for all of my previous years. Strumming those strings as I poured my heart out was so exhilarating; my passive personality was shifting, and before I knew it, I began to write songs that were more bold and confident. This moment planted the seeds for my evolution as a singer-songwriter. What did not change, however, were the topics I would speak on in my music.
I wrote music as if I was writing in a diary, even while knowing that it was going to eventually be for other people's ears. Something that I always acknowledged within myself was the importance of telling my stories without holding back. Maybe it was the shy introvert in me who wanted to make a change in the world for those who felt just as small or even smaller. I focused on relationships and self-evaluation when I put pen to paper, because realistically, that's where my emotions were the most amplified, and I know that practically anyone in the world could relate to that. I found it confusing how such a relatable topic could be so socially frowned upon. Yes, there are billions of songs around about love, loss, insecurity, loneliness, betrayal, and other deep emotions. But there were surely times in my life where I was facing a certain feeling and didn't know the right song to play because from my awareness, it didn't exist. There's sometimes ways of telling a story that are so specific, and I think that it is really important for me to tell mine in the way that I experienced it. Once I felt like my songs were complete from a writer's standpoint, I would get majorly excited to put it out, and into the world.
I attended the School of Visual Arts immediately after I graduated high school, where I studied Photography on a deeper level than any Tumblr account could bring to my attention. I only attended for a year, because as much as I loved the art form and had a good eye for it, my instructors and colleagues helped me realize that my love for music conquered all other forms of expression. I couldn't argue with that; music kept me going in my darkest moments and applied color to every moment of my life. I knew my grades weren't going to get me into a music school that I desired, so I decided to work retail as I started the process of developing myself as a serious artist. I built myself from the ground up. I learned strategies of producing music for myself, downloading Garageband onto my phone and using the tools I had to manifest my songs into digital files that would justify my many talents. At nineteen-years-old, I released my first completed music project. A twelve-track compilation of songs that I put my all into, even if it was far from anything you'd hear on the radio in terms of sound quality. I called it "Une" which, in French, translates to "One" in the female conjugation. It was the first chapter in the book of my life biography.
It took some time for me to refer to myself as an artist. People would ask me what I do, and I would often resort to photography since I had better results to show from that. My close friends were usually the ones to say that I sang really well, and made my own music. When I was more open about myself, incorporating and promoting my music in different social events, I would get stronger feedback from people. My newly discovered confidence was attracting more individuals like myself, and as I got to know them, I realized that they weren't much different from me. They too had moments of self-doubt, indecision, and fear. That's when I came to the conclusion that I had no reason to be insecure, and no one else did either. Things about me that were abnormal, flawed, or even unrelatable, made me who I was, and people loved it. More importantly, I loved it. Otherwise, I would have changed.
Once I became more familiar with self-love, I pushed myself with the music more than I knew I could. I found myself contacting other artists and making plans to create together, attending shows supporting artists and open mics to improve my stage presence, and investing in my craft through studio time as well as my own equipment to use at home. I would post videos on Instagram of myself singing covers, and take notes from other people doing the same thing. I picked up a stronger ear when listening to new and old music, singling out specific instruments in my head and appreciating various vocal techniques. As I started modeling for independent photographers in the NYC area, taking whatever train to whatever neighborhood just to create something captivating, I felt like I was really taking my life into my own hands. Seeing myself in high definition boosted my courage outrageously, and having that spotlight shine bright on me put a new level of fulfillment to my life. I spoke clearly and with conviction, making sure I was understood to be a serious creator and not just someone who saw art as a hobby. By the time I was twenty-two, everyone I surrounded myself with was an artist to some extent; they respected my dedication, self-sufficiency, and realness. I finally understood the importance of hard work, both internal and external, because the payoff was something I yearned for my entire life: acknowledgment.
Shooting my own music videos was such an amusing experience. I shot three music videos in my childhood apartment, challenging myself to make them all look distinct from each other. Thanks to my admiration for fashion, I successfully created diversity through clothes, accessories, hairstyles, and makeup. As a photographer, I always consider lighting, color, angles, lines, and shapes. Based on that, I was able to create a general mood for each visual, making sure they matched with the feel of the song. Every video was more elaborate than the next. Clearly, my studies in photography were not for nothing; I managed to shoot, direct, edit, and star in my own productions, simply because I felt I knew how to capture myself best. If I could have doubled or tripled myself, my management team would be set. The music videos allowed me to promote my music to those who needed a reason to pay attention. People took me more seriously and eventually saw me as a dope artist to look out for. The creative people who supported me in all of my endeavors also pushed me to unlock doors within myself that made me better and stronger in my many fields. They saw so much for my future that I didn't want to believe was there, in case it led to disappointment. I learned to plan for success and invest in my future instead of waiting for it.
It was clear by twenty-two that I knew my worth, and I made time for people who knew it too. However, love was sometimes still hard to find in other people, because I set my bar high and refused to settle for less. As I fell in and out of certain relationships, my indecision came back to haunt me. The songs I wrote expressing my feelings on this, went public in my proceeding music project entitled "Deux" (translating to "two") as a continuation of "Une". Speaking on the duality that I encounter throughout my life, this project presents challenges with the highs and lows of love. Choosing what's best for me was always something I struggled with, due to fear of the unknown. I never wanted to be wrong or make a decision that was bad for me. I felt like I wasn't in control and that made me question if I would ever be content since life is undoubtedly full of mysteries. Unapologetically bringing emotions to the forefront, I wanted to make myself the voice of reason in a world of disconnect and confusion. "Deux" was released just four months ago, and as of today I have put out three visuals from it on my YouTube channel. The reception I have been receiving from it continues to make me smile. Lots of people have mentioned songs of mine to me, saying how much they understand where I'm coming from with the stories I tell. Watching the tables turn, from the one seeing, to the one being seen, feels strange at times since it is outside of my comfort zone. I'm learning to find strength in power, being the cause of a force instead of trying to move around it.
I'm currently twenty-four years old, and my goal is to reach my full potential as a musical artist. I'm working even harder to make music that speaks to me while connecting with an audience that appreciates real music. I speak openly, honestly, and passionately, and I don't plan on changing that aspect about myself. My production skills are expanding by the day, as I explore new corners of my creative mind. I'm in the beginning stages of my next project "Trois" ("three" in French), and as eager as I am to complete it, the baby steps will determine how it matures. It's definitely going to be more candid than any music I have put out before, and I plan on making movies out of my music videos that will certainly start conversation. As more blessings fall in my lap, I thank the little girl who wanted to be heard; she made her voice known. She watched music videos every day on MTV and VH1 with wide eyes and admiration, and now she sets up the camera on herself to see from the other side. I was the change that I wanted to see, and I'm constantly blown away by what I can accomplish. If there's anything that I have taken away from the lessons in my life thus far, it's the importance of embracing my differences as my superpower, not my weakness. I look forward to saving more and more lives with my stories.
Overall, has it been relatively smooth? If not, what were some of the struggles along the way?
Believing in myself was challenging because I was constantly intimidated by other people's talent. I had to learn to appreciate my gift and tell myself that I was just as special as those people, just in my own way. Sometimes I take breaks from exposing myself to other creative artists, just to apply that tunnel vision onto my own development. Doing that opened up new doors for me, proving that I was more than an observer or critic for other talent. I've watched my music grow like it was my own child, and the evolution brings me so much joy because I was responsible for every step to this point.
We'd love to hear more about your work and what you are currently focused on. What else should we know?
It is important that I tell my story; I know that other people can see it in their own. I want to be the voice for those who can't find the words, and I want to lead the way for those who feel lost. I'm known to be completely real when it comes to my music; people don't doubt for a second that what I'm speaking on is fiction because my words hit home so precisely, and feelings are never artificial. I create a comfortable space to talk about things that are uncomfortable and strength to topics that are delicate. Whether I'm talking about feelings that are temporary or long-lasting, they're all genuine and I hold no shame for them. We are all human and being fully honest about that makes the world a better place. As a singer, songwriter, producer and creative director, I can only wish that any serious artist I come across in my lifetime is eager to explore the depths of their creativity the way I do. I aim to reach my full capacity and put my all into everything I do.
What is "success" or "successful" for you?
Putting in the work to reach your full potential is how you will succeed in your life. Success takes on a plethora of meanings; each person is built differently, picking up their own special interests. Taking your life into your own hands requires courage. When you allow no obstacle to stand in your way, putting dedication before anything else, it shows that you have power. If you truly want something for yourself, you WILL get it. Otherwise, do you really want it? Putting effort into "living your best life", as people say, will bring you all of the success in the world. My version of success is changing lives with my beliefs, experiences, and outlets for self-expression. In the most humble way, I want my lifestyle to be iconic, from embracing the most natural qualities of myself, to bringing out the best in others. Maybe it comes from my childhood desire to be a teacher, or how much I loathed the feeling of being belittled by those who ever projected negativity toward me. Somehow, it led me to setting goals of breaking negative cycles, spreading growth and positivity to anyone willing to accept that into their life. Making that happen is my version of being successful.
Contact Info:

Image Credit:
James Asante (@pix.james), Phaser (@phaser), Kevin Walls (@5thsin), JJay Winchester (@jwnchstr), Jonelle Monzon (@j.mnzn), Paula Villota (@pauvilotta), James Johnson (@jimmy_goldfingers), Raydeo (@raydeoworld)
Suggest a story: VoyageLA is built on recommendations from the community; it's how we uncover hidden gems, so if you or someone you know deserves recognition please let us know here.