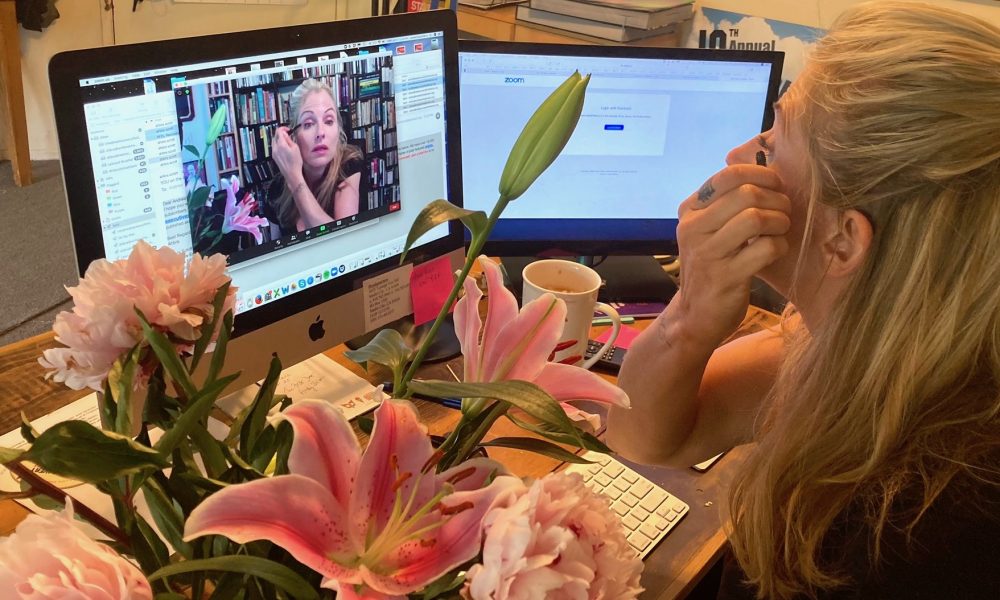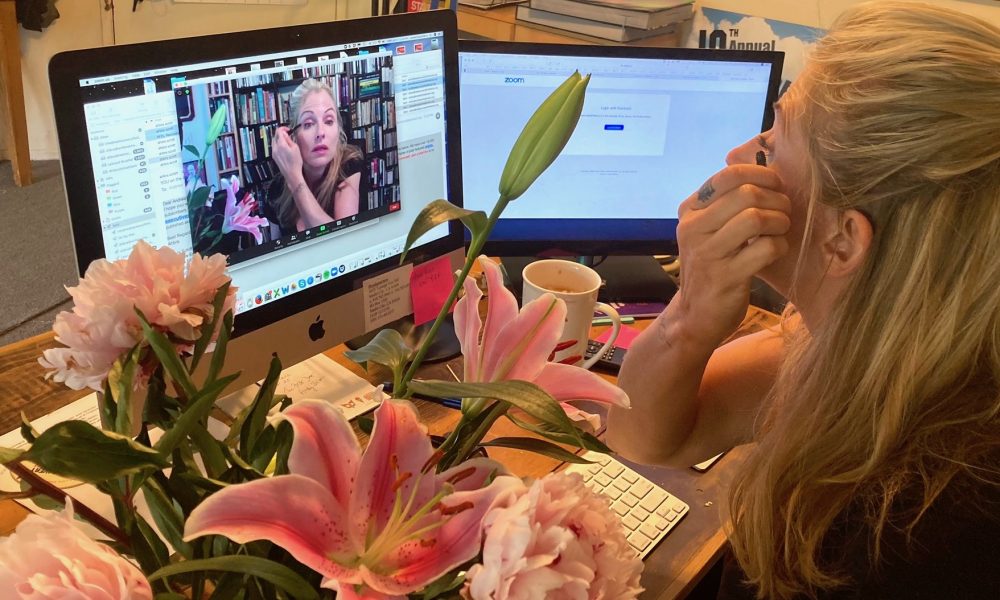 Today we'd like to introduce you to Ahbra Kaye.
Ahbra, please share your story with us. How did you get to where you are today?
On Dec. 21st of this year, by God's grace, I will have five years clean and sober. Since December 21st of 2015, my life has undergone dramatic changes, both positive and negative – but all ultimately leading me to where I am today, and I like where I am.
It's hard to pinpoint the moment my journey to sobriety began or to identify when it became necessary to get sober at all. One moment I was drinking champagne at trendy restaurants and bar and bat mitzvahs – partying and doing lines in the bathroom of after hours clubs in Hollywood. I woke up one morning with a gash over my eye, blood streaming down my face. I had no recollection how it happened. That should have been a wake-up call but even that didn't get me to stop abusing my mind, body and soul.
I am the mother of 3 amazing, intelligent, compassionate children. I was married and had some status in our insular community in the San Fernando Valley. But despite the beautiful home, trips to Europe and shiny stuff – I was miserable, sick and addicted. I couldn't stop boozing or using. I couldn't connect with my kids, husband or anyone. I was living a lie. The hangovers lasted longer, the blackouts were more frequent and shame and guilt oozed from every pore.
I lived a double life. I would drop my daughter off at school then drive down the hill and get high in my car. I kept my stash in a makeup case hidden under my seat or in my center console. Fear and anxiety were constant companions and my lies became so twisted and disjointed I would forget what I said to whom, when, so I withdrew and interacted as little as possible. That was beside the physical and psychological damage that constant methamphetamine use was doing to me. I didn't sleep, barely ate and my moods swung between euphoric and suicidal.
On the road to sobriety, recovery and a life beyond my wildest dreams I spent 68 days at a residential treatment center, six months in sober living and nine months living with my mom, my sister, their roommate and two cats and a dog separated from my husband, children, and big life. But despite those losses, I didn't stay sober. It is said that "it takes what it takes" well it took me two stints in rehab, two months in sober living and a seven day coke run, during which I saw a man get shot one night when I was on my 3rd trip downtown to score that day.
I woke up (actually I was still awake, but anyway) on December 20th and "said I've got to get out of here, I've got to stop". I consider the next day, after 24 hours without a drink or drug, my 1st day sober.
Sobriety, not property and prestige, has given me the most meaningful gifts. I am part of a fellowship of people who understand what I've been through, who loves me as I am and who want to see me succeed. I've made intimate friendships unsullied by competition or jealousy. I learned how to love others and most importantly how to love myself.
The strained and shattered relationships with my three children are mended and have been transformed through understanding, forgiveness and love. I got divorced in sobriety and grieved that 25-year marriage and I learned to live as a single mother. A source of immense joy has been living with my youngest daughter over the past three years. She is taking a GAP year in Israel and has the proverbial "roots and wings" to enjoy her new adventure. As time went on, I became the mother I always hoped I would be. My children don't care that I was an alcoholic and drug addict, they care that I stay clean and sober – we all know the reality of the fatal nature of my disease.
When I was 18 months sober a job dropped into my lap. I mentioned to a man Leonard Buschel, founder of Writers In Treatment, that I was writing my resume. He offered me a position. What began as making cold calls for sponsorships turned into my current career as producer and programmer of the REEL Recovery Film Festival & Symposium. I still can't believe that after working for only six months, Leonard trusted me enough to allow me to produce a 7-day film festival, including opening and closing night parties.
Growing up in LA with a family in the entertainment industry and with my experiences when I was drinking and using – working for a film festival that is committed to screening original works about alcoholism, addiction, and mental illness is a perfect fit. My greatest pleasure is working with the passionate and dedicated filmmakers who use their personal experience to create honest, powerful films that are both heartwarming and heartbreaking.
COVID 19 has been a challenge to event producers. Being in a theater creates an energy and flow from screen to audience to filmmaker and back. Since our films are often triggering or uncomfortable our "process" groups with the audience, either with the filmmaker or a clinician is a distinguishing feature of the RRFF. But we are not going to let a pandemic or asteroid stop the 12th year of the REEL Recovery Film Festival – "the show must go on". The REEL Recovery Film Channel makes it's Virtual debut November 6-12th on Film Festival Flix.
We're always bombarded by how great it is to pursue your passion, etc – but we've spoken with enough people to know that it's not always easy. Overall, would you say things have been easy for you?
It has not been easy but ultimately infinitely rewarding. I have experienced addiction, mental illness, divorce, failed relationships, emotional pain, fear of the future…
There is much to be learned in life, every heartbreak, every failure (or perceived failure), every mistake and regret holds a lesson within it and when I am open and awake to that reality, a shift in perception occurs and I live more fully in acceptance and gratitude. I do my best not to judge others, especially because I know where I've been and what I've done.
We'd love to hear more about your work and what you are currently focused on. What else should we know?
The company I work for is Writers In Treatment, we produce and present events that support recovery and the arts. I am also an associate editor for the Addiction Recovery eBulletin, a weekly news bulletin featuring stories specifically curated for the Treatment and Recovery industry. We produce a yearly film festival, the Reel Recovery Film Festival dedicated to showing films that highlight the struggles of addiction and mental illness and the hope of recovery. Because of COVID 19, we are putting the festival on a virtual format.
What distinguishes us from other festivals and newsletters is shared experience. I relate to the filmmakers and the stories they tell. My goal is to open people's eyes, hearts and minds to the pain and suffering AND the beauty and love around us everyday.
We are also producing a webinar series called Chasing the News…cold stone sober! Hosted by William Cope Moyers and featuring sober artists, actors, comedians and clinicians discussing the pandemic, resilience and Zoom. Episode 2 dropped September 21st and more are planned. I am grateful to have a platform that (I hope) can create a positive influence in the world.
What were you like growing up?
I was serious, a little shy but also wanted to be noticed. Before I hit high school, I was an excellent student – I even went to the National Spelling Bee when I was 13. I loved Washington DC, it was a special experience.
When I was 15, my parents got divorced. One night I heard my parent's arguing, I knew that my dad would be gone when I woke up even though nothing was expressly said. I was 15.
I ditched most of 10th grade after that – I went to Beverly Hills High school and I just never felt I fit in. A distinguishing characteristic of my teen – and adult – years was the desire to NOT be where I was. I always wanted to get away, but it's true what my mom always told me, "you take yourself with you".
I loved (love) to read, draw and create art, play tennis and I love movies. I grew up in the 80's on John Hughes films, "16 Candles" is one of my faves. I still have a crush on Jake Ryan!
Contact Info:
Image Credit:
Leonard Lee Buschel
Suggest a story: VoyageLA is built on recommendations from the community; it's how we uncover hidden gems, so if you or someone you know deserves recognition please let us know here.