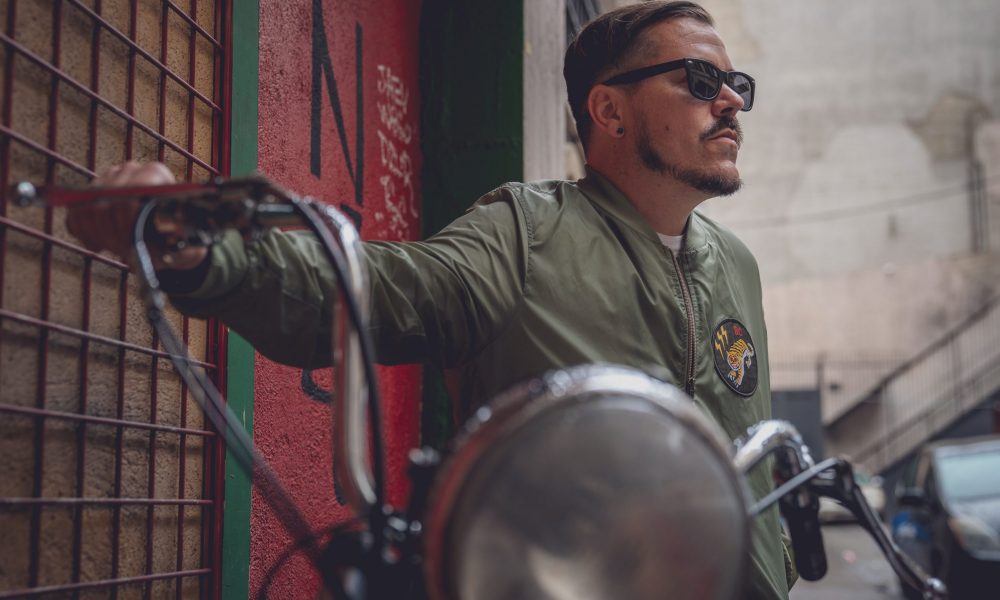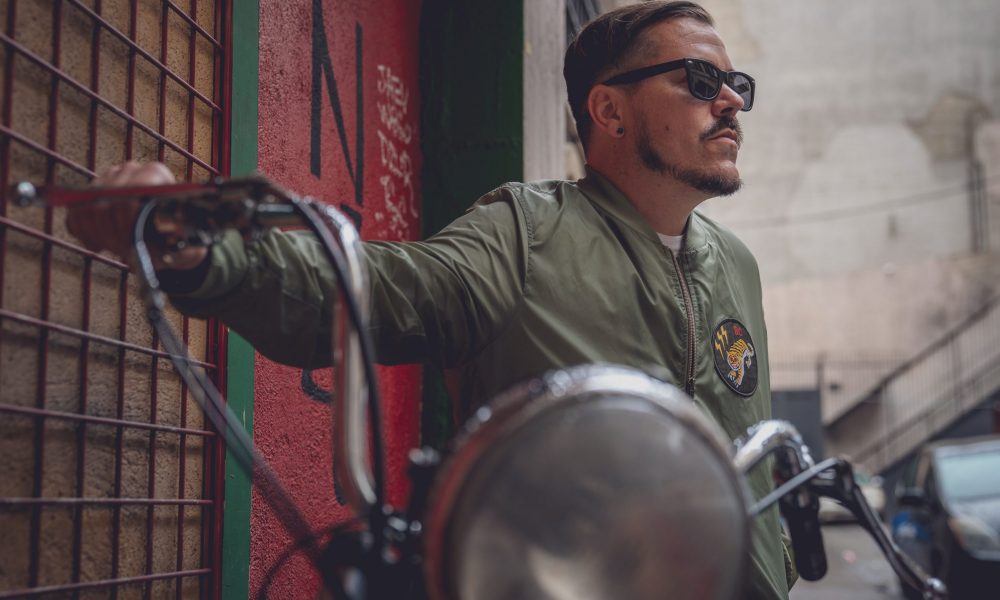 Today we'd like to introduce you to Adam Hedman.
Adam, let's start with your story. We'd love to hear how you got started and how the journey has been so far.
I started Bread & Circus a little over two years ago in my apartment with the idea of bringing my art and designs to the canvas of clothing. As a designer with BFA degree from Savannah College or Art and Design and currently and Art Director in LA, I wanted an outlet to be able to create and exercise my art freely not being held back from creative constraints as most all designers can find while working for various clientele. For me it was essential to have something to balance out the daily commute and grind of my day job and have an escape to make some cool shit. I believe personally it's essential for all artists to have a passion project that they can have as their outlet to channel their raw creativity.
Since high school, I have always had a passion for making t-shirt designs and dabbling with alterations to clothing. I also started to see that the type of graphic designs on t-shirts that I personally dig weren't as prevalent in today's brands or that some brands were playing it super conservative. I figured if I can't find what I would like to wear, then maybe its time to have fun making it.
I didn't want to chase the dragon so to speak of trying to design trendy memes or just a logo brand….. but rather look at it from a painters perspective. Let the art speak for itself and connect to the customer. For instance, one design I recreated the Tienanmen square standoff and then recreated the Logo from the game Streetfighter. I was thinking that we are entertained with video games where there are guys throwing Hadouken and Yoga flames in a battle for dominance, but the reality the Tienanmen square standoff is a real street fight. An unarmed man protesting against a Chinese military tank. Its the juxtaposition of world history and pop culture to evoke thought and awareness. Some people get it, some don't.
Bread & Circus I'm often asked what it means. In short, give the people food and entertainment and they will never revolt against the system.
In long I was reading some old Roman satire and came across the Latin term "panem et circenses", which translates to Bread & Circuses. The meaning basically breaks down to how back in Rome, Caesars would provide food rations in wheat ( bread ) and would also give them the gladiator games ( circuses ) to entertain the population and gain their trust, win their confidence and vote in the pursuit of power. In the Cesar doing so, they would gain public approval not by excellence in leadership or public services and policies but buy distractions and diversions to the mass populous. Meanwhile, the people are not aware of the injustices or lack of social progression around them. Thus when the people are fed and entertained they were less likely revolt or to pay attention to the bigger and wider concerns of society that would have real social change and impact. I took a step back and looked at the society of today and thought, some things have positively changed in our present day culture, yet many things very much have remained the same since those ancient Roman times. All you have to do as look below the surface.
For me the brand messaging represents knowing that this concept exists and being aware and conscious of those distractions and seek the truth and not to just accept things at face value but to look deeper, don't sleep on things around you and always be awake and question what is real. The inspiration for the designs come from current events, social-political movements, street art, popular culture, music and lyrics. In every graphic design there is always a message evolved.
I started out making a few t-shirts and then progressed into making a couple of hats. As sales took off things progressed into layering the staples garments with hoodies, beanies, jackets and more. So for me it was very cool to see the quick progression of how something that started with a limited scope at first, grew into a bigger beast with a wider variety of items to offer.
I was plugging away day by day, into the early hour mornings and on weekends putting in time when I could, When you don't have huge blocks of time carved out, it would sometimes feel as if things weren't moving forward specially not at the pace I would have wanted. Although it was and things were formulating. By the end of the first year it was humbling to see how Bread & Circus was coming together.
Social media has been a huge help to get me to where I am. Being an online store it was crucial to be able to spread awareness of the brand. Through social media I have been able to connect with others and like-minded artists. As far as other artists or musicians I would Message them and If they vibed with the brand I would send out field ration packages ( that is what I like to call it ). It's always humbling and exciting to make these connections with others that are following their dreams and recognize what you are doing and support Bread & Circus in helping push to get the brand more exposure. Those that have helped are artists like STL GLD, Reignwolf, Amplive, Eligh, Clear Soul forces and others. Most of these guys recognize the struggle and are willing to help, which is huge. Many times they will have a small photoshoot and send me back pictures that I can in then use for social media and in turn B&C helps to promote their projects in posts. It's a very cool we all look out for each other. And it's an amazing feeling to be able to get the brand out to other artists that also inspire me.
This July 18th was officially the second year in business and I am stoked on how things have blossomed and am looking forward to the future for Bread & Circus.
Overall, has it been relatively smooth? If not, what were some of the struggles along the way?
Overall its been pretty smooth and hasn't really felt like work since I have so much fun with the brand. Probably the biggest hurdle has been finding a reliable of team of company or people to outsource to for production. For instance finding printers that are just as dialed in on detail and quality of work as I am about my designs. It was a struggle at first to find a great screen-printer. As in any industry there are those that just want your money and to do the job to get paid, and there are those that really grasp my vision and what I am going for and equally want to have their best work and services represented. So finding these key players and building solid relationships is an ever evolving challenge to weed out the great from the poor or mediocre quality.
At the end of the day I don't and won't sell something that I myself wouldn't wear. The quality needs to be there.
Some other challenges are dealing with outsourcing garments overseas for manufacturing. As any business transaction it can be a gamble, specially when dealing with countries outside of North America. I have heard horror stories of people having money taken or receiving a product that is of lesser quality than their paid samples that were made, so research on these companies is key as well as communication in building a relationship. Time zones which is also a real headache. Whether it's making sure that deadlines are met, not being aware of other countries holidays, making sure the quality is sound, or answering emails and whatsapp messages at 3 or 4 am in the morning to discuss revisions or tweaks to proofs and orders, those are some of the things that have been challenging.
Lastly, I would think the other main challenge is leaving room for margin of error in your production. Nothing will ever come out perfect in any order, maybe a crooked patch or a messed up print on a shirt, but it seems to me that there is always about a 2% percent margin of error that needs to be expected, so when plotting inventory numbers on garments I have learned to be expecting these few losses and to adjust when getting my bulk runs made.
Bread & Circus – what should we know? What do you guys do best? What sets you apart from the competition?
As far as operations for the most part I am a solo. I take care of all the day to day responsibilities, creative direction, designs, customer service, custom packaging, mailing, social media, marketing, proofing materials and garments in the queue for production, setting up photoshoots, website, etc. But I do have help with the sewing details from a very skilled artisan named Martin Herrera, who has been an eminence help in bringing my visions to life with his sewing skills and industry standard techniques. As well I outsource the screen printing and embroidery and any labels or cut and sew as I am getting more into that. It can become quite a juggling act but as things progress, each phase of the operation became much easier. I find its unproductive to wait for one task to get done and then move to the next, best to get everything moving, prints, cut sew, hats, embroidery etc, and let things work their way out and so much of it is delivered past the due dates so you have to juggle or the result is bottle necked production.
At Bread & Circus we specialize in bringing something fresh and different with a message in limited print or releases through designs as well as comfort and feel of the garments.
As far as my personal most proud moment of the company….hmmmm it's hard to say and narrow it to just one thing but I would say it was when the online store launched and I had everything ready to release to the public. That's when it hit me that this was real….. not only to me but to anyone that learns of the brand. I really don't think I slept that night as I was celebrating over half a years worth of work and maybe three years of dreaming to get to that point. And then…… the first sale came in.
What sets us apart from others, besides what has been mentioned in previous questions… Id revisit the messaging within the art, the quality or the garments and being a rebellious and awake brand.
What is "success" or "successful" for you?
I would say that I would define success on different levels. In a business there are all types of success, from building the brand to customer service to turning a dream into reality or even monetary.
It's crucial for a business to make money but I don't think money is everything, there definitely is more to success than money.
For me, I think it's in getting the clothing to others seeing the joy and excitement from wearing the clothing, and to hear the shared responses they get walking down the street or interaction with other asking about the brand. Also being happy and having fun while running the business, and being able to include friends in the process and the journey is priceless. With the business as long as effort, passion and time are allocated the definition of success will change organically in time as will the company and its milestones.
Contact Info:

Image Credit:
Ryan Guerra the Photographer https://www.instagram.com/rguerra_design/
Suggest a story: VoyageLA is built on recommendations from the community; it's how we uncover hidden gems, so if you or someone you know deserves recognition please let us know here.