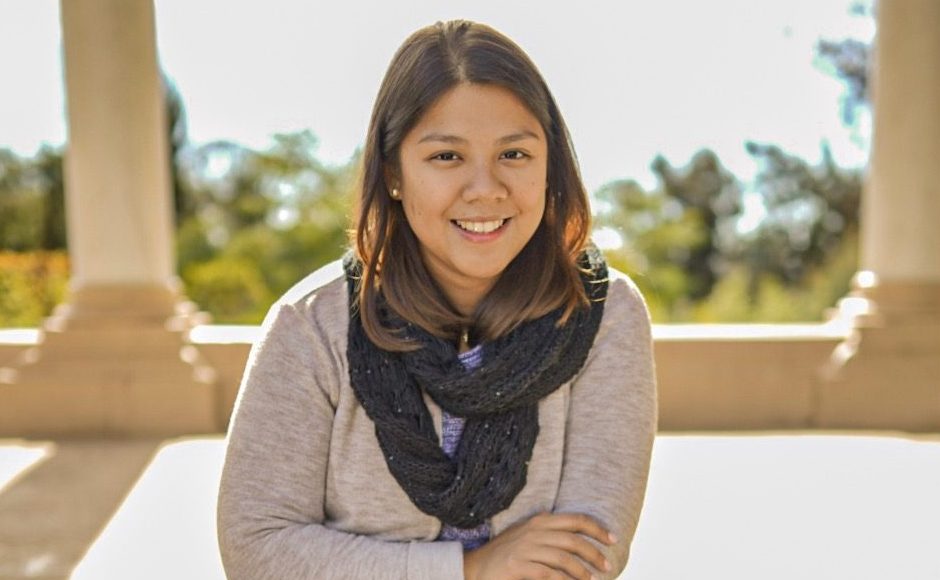 Today we'd like to introduce you to Abi Nuguid.
So, before we jump into specific questions about the business, why don't you give us some details about you and your story.
In 2013, I came here to the US to take up my Master's Degree in Documentary Filmmaking at New York Film Academy. Studying there was a very good experience for me because I was able to learn and understand different stories of people from all walks of life. It immersed me to a world that made me realize, there are a lot of stories of everyday life that are worth sharing through film. I was very fortunate that I was a part of that class, where we all came from different countries but we used one medium to express ourselves, our culture, our stories – through art.
When I graduated in 2015, I wanted to be able to work on different projects and so I did – I started as a production assistant, a researcher, associate producer until I found myself editing projects of students and eventually bigger projects. I was fortunate to have my thesis film be screened in film festivals and a bonus of winning awards for "Lola Divas" – A Story of Filipino Grandmas "(Lola)": The Life and Love of Drag Queens on Stage.
I found my love for storytelling through editing… It reminded me of my college days when we were asked to do a solo presentation about a certain topic and I did not feel like talking in front of the class, so I used powerpoint slides and made it into a video format – the class liked it. I started doing that format for my presentations until I added some voice overs, transitions, and some visual effects. I didn't have to worry about memorizing lines and getting nervous in front of the class because I had a video to just play instead! I was already creating my own content back then, without even realizing it… but years after film school, I have been editing for companies I work for and some projects that were close to my heart.
What made me go back into creating my own content was when I met my husband, who is very passionate with photography. He gave me a camera that I've been using until now, taught me how to fly a drone and encouraged me to also shoot photos and videos. He would always have his camera with him when we go out; he would take pictures of what we do and where we go. Phil became very interested in doing astrophotography as well – we would drive out late night while we wait for the schedule and a good location to capture the milky way. One day, when he showed me older photos and videos of what he has been capturing, I just asked him if I could edit what he shot – and that started PAN Productions LA.
"PAN", aside from the camera movement, is also short for "Phil & Abi Nuguid". Phil is the photographer/cinematographer, I do the editing and some filming as well – it's a lifetime collaboration with my husband and we get to create content that we are both passionate about. It makes me very excited to work with Phil because we get to learn from each others' perspectives and we continue to keep the creativity flowing. Right now, aside from photos, we also make videos of our travels, family affairs, and some projects we've worked on with clients. Our Instagram page: PAN Productions LA, is a space for us to share our content – our experiences, our message, our story.
Has it been a smooth road?
No, it was a very difficult road – but it was worth it.
When I was a student, I thought that having a Master's degree would help me get to the companies I want, but it was actually just a stepping stone to preparing and knowing the tools that I need to be out there in the world. There were a lot of "No's" and rejections… but those led me to projects and experiences that I'm very proud to be a part of. No matter how small or big my role is in the production, what I take with me from each project I worked on, is being able to collaborate with different people and discover styles, techniques, and ways of telling a story.
I started as an intern without pay… I worked for a producer/director for a few months, at the same time, I would get gigs as a production assistant and just get paid for a day's work. It went on for a while and I know that, as much as I wanted a stable job, it was also a blessing because I got to meet people in the industry and helped me build contacts. I do remember a very low point in my life when I was so exhausted from a shoot and frustrated from not getting paid enough – that night while shooting I was ready to give up on this career and just look for something more stable that for sure, people won't ask my services for free… but the next day, as I was looking at some photos and behind the scenes, I was reminded of why I'm doing this and why I want to be here in the first place. From then on, I just remind myself to "love what you do, do what you love."
So let's switch gears a bit and go into the PAN Productions LA story. Tell us more about the business.
Our business is called PAN Productions LA. We do content creation services – focusing on digital content. We have been doing events, behind the scenes (photos and videos), travel shoots, vlogs, and we recently finished a short documentary film for a social media influencer.
This is not something that we are doing full time yet, but as much possible, we'd like to continue creating content and be able to collaborate more with artists, influencers or business owners. When we don't have ongoing projects, we would just go out, shoot, and share them in our Instagram. Phil and I are both working, so PAN Productions LA is our baby for now – it is our own content and a place where we can both work together in sharing our passion to others.
How do you think the industry will change over the next decade?
We hope to continue moving forward with what we have now. We would like to eventually do our own online series, featuring stories of ordinary people – starting here in LA. There a lot of things going on in the social media world, and I believe that there are still a lot to explore and experiment on. A lot of people have been creating amazing content online, and what we would like for PAN Productions LA in the coming years, is to be able to explore life through stories captured by lens and shown with heart – whether it's for our personal use, or be able to collaborate with different artists and future clients.
Contact Info:
Instagram: @panproductions_la

Image Credit:
Phil Nuguid
Suggest a story: VoyageLA is built on recommendations from the community; it's how we uncover hidden gems, so if you or someone you know deserves recognition please let us know here.