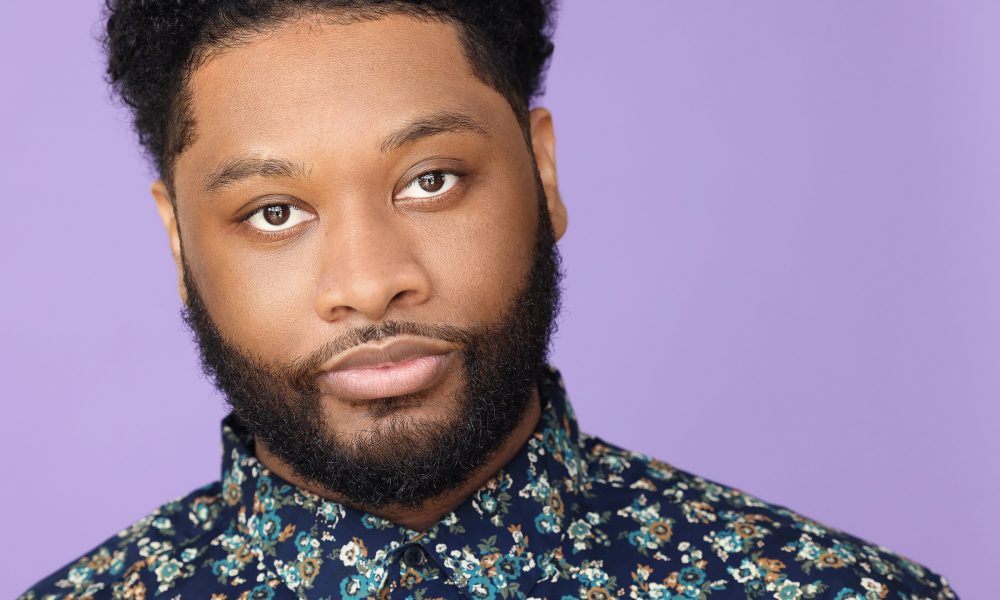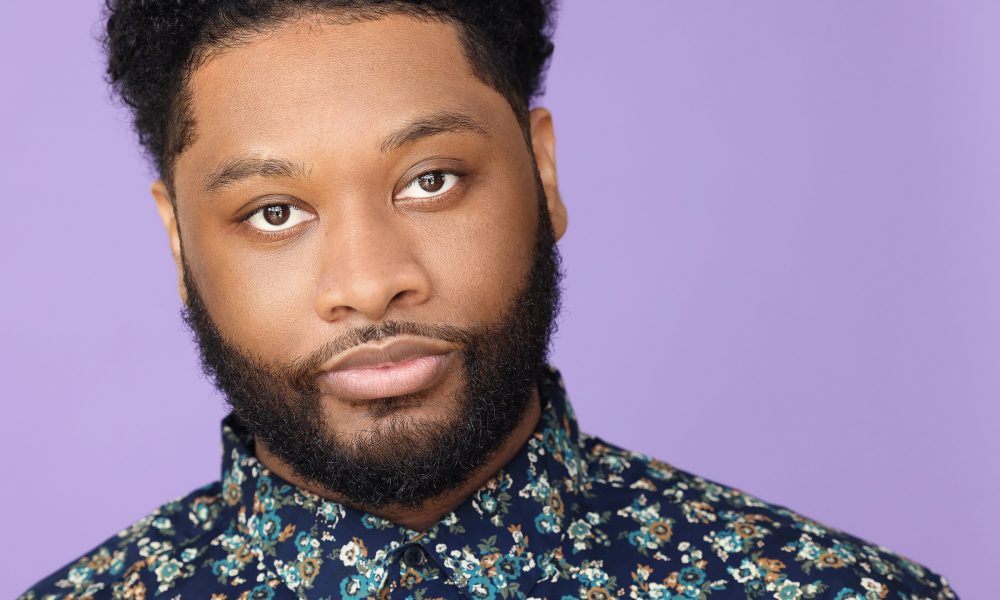 Today we'd like to introduce you to Jonathan White.
Hi Jonathan, thanks for sharing your story with us. To start, maybe you can tell our readers some of your backstory.
For as long as I can remember, I've known what I wanted to do with my life. Science and medicine have always been fields of interest and research, in particular, has fascinated me for some time. Dedicating my life to improving the lives of others is very appealing to me. I decided to choose the field of Speech-Language Pathology (SLP) because I was (and still am) genuinely compassionate about shaping the lives of individuals who have communication disorders and who rely on speech-language pathologists (SLPs) to improve both their abilities to communicate more effectively and their quality of life. Growing up, I have always enjoyed helping others communicate more effectively. If someone said something incorrectly, I was there to correct it. If anyone needed help pronouncing a word, I was always willing to provide assistance. Unbeknownst to me, there was a career that would allow me to practice just that.
One day during my senior year in high school, I engaged in a conversation with my sister, an elementary school educator. She informed me that I should become a speech pathologist because "the speech therapist at my school doesn't do anything but play games with the children all day." After hearing that, I thought, "what a perfect job that would be." As appealing as that seemed, I decided to research the career and shadowed the SLP at her school. It was then that I knew speech pathology would be the career of choice. It was certainly more than my sister viewed it to be. I would later go on to obtain my bachelor's, master's, and clinical doctoral degrees and work in the profession for eight years. But, after dedicating so much time, money, effort, and energy to this field, I battled the decision to let it go.
Would you say it's been a smooth road, and if not what are some of the biggest challenges you've faced along the way?
Recently, I've made the painstaking, unfortunate decision to take a step back from my profession of speech pathology and decided to document my reasons in a YouTube video; highlighting one reason in particular – racism. This was not an overnight decision, yet one that was eight years in the making. It had always been my intent to make a long-lasting positive impact on the globe with the skills I obtained upon the completion of my education, but what happens when your ability to make that impact is hindered by the color of your skin? Throughout my eight-year career as a speech pathologist, I have been plagued with feelings of not being accepted by my colleagues, clients, and their families. As a black male speech pathologist, I stick out like a unicorn; a running joke I often use to break the ice in my workplaces. Because of this clear difference, I sadly yet quickly learned that this field is an uninviting place for "unicorns" and those alike.
Speech pathology is a majority white, female-dominated profession and people of color only make up about 8%. African Americans make up about 3.6%. My experiences in this field have been a clear reminder of that. I have gone into workplaces only to be treated unfairly because of my ethnic difference, including being micromanaged, micro-aggressed, bullied, and harassed by my coworkers. I have attended special education/parent meetings where I have been called a liar, unskilled, clinical judgment questioned and accused of the unimaginable. Before I'm able to prove how skilled I am, people first judge me by the color of my skin and the stereotypes that come along with it. People assume that I am not Dr. Jonathan White, SLP (and the years of education, experience, and skill that comes with), they assume that I am the label – the black man from the news, the felon, the thug, the lazy, and the uneducated.
After spending a plethora of time, energy, money, and resources, I have been told by my clients' parents, "the last therapist was so wonderful! Why can't you do it like the last therapist?" Completely disregarding everything I'm attempting to do for their children. I have been asked for the color of skin "for security reasons," before arriving at a clients' for a home visit; requested not to return to a family's home with no explanation after completing an evaluation, and the list goes on. Often, before I'm able to initiate therapy, assumptions are made that I don't know what I'm doing. It's exhausting. I have spent countless days driving home from work perplexed and in tears. I'd constantly say to my colleagues, "I am giving this my all. I am doing my best. Why can't I just enjoy work like everyone else?" Aside from the issues of racism in this field, it is a career with a plethora of issues impacting all speech therapists, regardless of race. These issues include, but aren't limited to, significant burnout, constantly having to take work home, high productivity demands, a lack of safeguards, and a disregard for our clinical judgments from colleagues, consumers, and their families. There were days when I felt like a customer service representative; a customer service representative with three degrees.
After working in almost every setting in the field (schools, home health, nursing homes, private practices, my very own business), I realized that there would be no changes unless I made the change. One day, I decided that I had had enough. I was so depressed and stressed from work that I started researching alternative careers. I joined alternative career groups on Facebook and started searching endlessly on Indeed for other options. One day, I decided to apply to be a Baker. I would be taking a significant pay cut, but I didn't care. I desperately wanted out of the field and was willing to sacrifice a six-figure career for better mental health, peace of mind, respect, and happiness. Unfortunately, I was told at the interview that I had no experience and didn't get the job. Shortly after, I worked as a house manager for a friend in the NFL. It was a great experience, but my yearning to jump-start my acting career was calling me back to my home in Los Angeles. So, I traveled back and decided to get back to work as an SLP while I worked to book acting gigs. Three months in, I could no longer do it. The misery wasn't worth it, so I decided to scale back tremendously on working as a speech pathologist and tell my story on YouTube. I described my escape from a profession where I did not belong as I attempted desperately to convince people to accept me into a place where I ultimately could not survive.
Can you tell our readers more about what you do and what you think sets you apart from others?
After eight exhaustive years in the field, I decided that it was time for a change. I knew that other professionals of color would relate to my story, so I decided to create a platform on YouTube and social media titled 'Real Talks With Jon.' This is a platform where I discuss lifestyle, career, and mental health topics for the "tired professional." It is a platform for professionals who experience burnout, racism, microaggressions, and micromanagement in their workplaces, toxic relationships and who are on the fence about whether they should pursue their passions or focus on making more money. I ultimately want to help other professionals realize that their mental health is the most important and that no one will fight for them the way they will fight for themselves. I've learned from my negative experiences in my career that life is about living with purpose, doing what you want, and what you enjoy. Quality of life is not about what you earn but what you make of it. I hope to help other professionals realize the same. It feels so liberating to give purpose to a negative past and to use painful experiences to help other people.
After posting my first video, I've received an outpouring of support from colleagues, other professionals who've had similar experiences, and professionals who've sympathize with my story. The art of storytelling is powerful because it has the potential to save lives. I've also realized that my impact as a speech pathologist is bigger than my negative experiences, it's about the lives that I'm able to change. Giving that young child the skills to say his first words; allowing a parent to hear mommy and daddy for the first time; helping that adult communicate again after having a stroke. I've learned to utilize my support systems and help those that are appreciative, so I've decided to continue to work in this profession in a minimal capacity. Even though my passion for the profession has dwindled, my love for helping people has not. At this point in my career, I've learned to work with individuals who don't judge me by the color of my skin and the stereotypes that come along with it, but for the level of skill and passion that I am able to provide them and their families.
I challenge everyone reading this to reflect on and confront all your biases – no matter how big or small. Reflect on your relationships, thoughts, feelings, and attitudes toward your colleagues, friends, and clients of color.
Contact Info:

Image Credits:
Headshot: Kenneth Dolin
Suggest a Story:
 VoyageLA is built on recommendations from the community; it's how we uncover hidden gems, so if you or someone you know deserves recognition please let us know 
here.