Today we'd like to introduce you to J Pash.
Hi J, thanks for sharing your story with us. To start, maybe you can tell our readers some of your backstory.
1st Music: Beginning my musical journey at the age of 5, I never knew this passion in music will grow into something that will be a necessity in my life. My sister got her first keyboard at that time and taught herself how to play. Then after showing an interest she started teaching me all she knew. A few years later she got a drum set and I followed suit. from there I went to a private school and there was access to guitars. Seeing my sister teach herself piano and drums I found that I could teach myself guitar and shortly after bass. Though I didn't own a bass myself, I fell in love with it and was one of the few bassists in Bakersfield, CA to play in bars under the age of 21. As I was more in the live performance scene and didn't have that many resources to facilitate anything myself, I used the keyboard of my laptop to start dabbling in music production and arranging songs, my newfound love.
The Move:
I was let go from Edible Arrangements and was in pursuit of a new job. I had just reconnected with a girl I was previously in a relationship with who went to college in Riverside at the time. She told me that she wouldn't do any more long-distance, so if I'm serious about her I would move down. Being the optimist and faith-filled individual I am, I made a deal with God saying, "I'm going to apply to jobs in Riverside and Bakersfield, whoever calls me back first, I'll know it's your desire and I'll go."
My first call back was from a pyramid scheme (I didn't know at the time) where I would sell car wax at gas stations for 100% commission and no hourly, but it was in Riverside! I knew it was a sign, so with $150 I went down for the interview and got the job! Little did I know hit was a recruitment job more than having to apply. I worked there for a full year while trying to do some semblance of music before I made a decision to go back to school.
The Transition:
Taking my relationship seriously, my now girlfriend (same one from before) and I made the decision to do marriage counseling before I even proposed. During the counseling session, I was told "I process life like this. As long as I have breath, I have a purpose." Little did they know I was just telling one of my buddies from Bakersfield and at the car wax gig the same thing. So now affirmed and realizing my lack of going after what I wanted to do, I told myself I would go after a Music Tech degree and "Really do this!"
After applying to RCC to start this 4-year journey I had a few months before the next semester started, so I told myself I would go ham on researching production. I didn't have a car at the time and it was time for school to start, so I caught the bus to school for my first class. Feeling excited, I check my emails and I see that Verizon emailed me to come in for an interview the next day. This position was going to be hourly or commission whichever one was higher, which would be a step up from where I currently was. Sticking to my guns I told them I have school and asked if they would be able to do a different day. They responded with something along the lines of, "We totally understand, we're looking for a full-time employee, however, thank you for your consideration." I was excited, because although a great opportunity I didn't give in to making a decision off of money, but instead from my God-given passion. I get to a class that was like a Pro Tools fundamentals class and my name wasn't in the roll call. Because its the first day of school, the professor told me to check in with the administration office. So with my class schedule booked, my books ordered and ID picture taken, I wait in line to find out that my application wasn't on file and there was no option to reapply and attend RCC for this semester. I just quit my job and hear this news. Being who I was, although I thought it may sound weird to them, I quickly reached back out to Verizon on the bus ride home to see if I could still get the interview with my newly freed schedule.
They accepted and within the next 11 months I would become a store manager. I was making $35,000 a year and felt like it would be a great time to propose. Then being a 3rd party Verizon, our branch was bought out by a more sales-aggressive and in my observation, unethical company. Because of my attention to detail in operations and passion in tech, I would then get approached to receive the same pay, but a demotion because they didn't believe that a manager could be successful and not work on a Saturday. So I took the demotion so I had less responsibility. Although, I still was approached with questions in operations from district managers, because I believed in not skipping through training. As time progressed they saw that I was operating on my own terms, still outshining other employees and didn't like it, so that's when they had a meeting with me and pushed the individual sales goals up for my particular store during one of the slower months. The rule was that you have to get 3 write-ups for quota and then the next one is termination. After the first write-up for quota and after understanding the methods of management I soon found that I was going to get terminated after 2 write-ups. So after having discernment and telling my family my termination was coming up, I felt lost. The only thing that I had to drive me was that in December in the previous year (2017) I published my first album on streaming platforms as J Pash, the artist.
The scenario is that it's summer. My wife just had our first son the year prior and we had another one on the way in November. They were 13 months apart, and though we both had jobs, her leave was coming up and we weren't sure if she was going to get compensated for working at a privately owned coffee shop. Through this experience, I've learned that no one will care about you as much as you, especially when it comes to a big franchise. So after five years, being married and about to have two kids, I decided to pursue music as a career again. Although this time through work-based learning, as I didn't have the option not to bring in money.
I still felt like some of my identity was gone, but 2 months later I finally landed on a music teaching position for an after-school program. I realized I had to tap into my childhood aggressively to learn theory. Up to this point, I've only too a "Basic Elements of Music" class which allowed me to understand that I needed to grasp the concept of theory before pouring into the kids. I wanted them to leave with an idea that they don't have to go a traditional route of education, yet be disciplined enough to make something of themselves. But not just in music class, in life. However, I didn't like how outdated the curriculum was so I created my own for guitar, piano, ukulele, and drum line. After delivering two of the class showcases, the company owner quickly realized I had more skills than they hired me for and plugged me into multiple areas within the business. I started as an instructor, then facilitated private lessons, then music therapy, then eventually because a trainer mainly out of the lack of training I saw for the onboarding process. Not many people are risk takers, but we were doing an important work and I wanted to see everyone succeed.
The Pivot:
I planted seeds that I did video work and photography as well and then got put in the self-generated position as a media director. This started with me filming myself for summer camps and editing promo videos and then evolved into having a media team in pursuit to film our first kid's show. During this time (Summer 2019), I found that I could make more money than in music through film and I can also capture history through art. My goal was to eventually capture music videos and live sessions. Ultimately I wanted to create a platform similar to a tiny desk concert that highlights the up-and-coming people that didn't have the resources like myself but are DOPE artists. I decided to do a month-long certification course for the video to sharpen my skills and realized I actually had most of the ability, I just needed the knowledge, articulation and application.
I heard a buddy, Joshua Thomas, just released his single "Sleepless in LA" and after hearing it, I instantly envisioned a story and how to capture it. After approaching him with the idea, he said he didn't even picture a visual and said his down to try it out. I knew that in order to grow this may be my only shot to really learn how the film industry does it and pull out all the stops. A buddy of mine Jose Garcia, owner of GordoFilmz, introduced me to a person that was looking to learn the art of filmmaking and Jose trusted my execution over his because he knew I was already in the education field. He was a truck driver that had a budget and a drive to learn. So we settled an agreement where I budget a filming kit and would have access to the equipment and I would come alongside and give him mentorship and education in film. You can say preparation met opportunity. So I applied everything I just learned through the certification course and started putting in reps. I wrote my first script, shot list, and did my first semblance of casting, where Joshua and I had to find an actress to play his girlfriend for the video. Grabbing friends as crew members and quickly started to realize that I had a pretty decent production created. A 2-day shoot, with an ambitious six locations and an 8-person crew. After driving from Riverside to LA for both production days, though tired, I felt accomplished and felt like I found myself. So I was just getting started. I had a connection from my brother-in-law who recommended me to do two videos an interview and a promo video for the Salvation Army to be aired on their inaugural Blues Classic event to raise funds for 1000 families to have a Christmas. The event was in 6 days. I partnered with a few people and borrowed equipment because I didn't have all the equipment I needed, but I had the knowledge. We executed and gave it to the tech at the Fox Theater a day before it aired. After working on my directing skills and having a few decent clients and productions under my belt, the pandemic hit.
The Identity Crisis:
2020 March, everything shut down. We were in the thick of not knowing what to do. Protests were occurring and I was awakened to a new drive; claiming and embracing part of my identity of being black. I didn't realize this, but up until this point I obviously had the normal code-switching that came with the territory down. However, I didn't feel like I could be myself and be accepted. I thought I had to be what they—whoever it was at the time whether it was a job, family members, friends, etc—wanted me to be. At this point still in pursuit to have a production company with the new addition of film, I now wanted to highlight that it was "Black Owned" and that we are for the people even more specifically the underdogs that look like me and those alike. I started looking at how underappreciated I was although enhancing brands around me through my video work and saw how much of an impact I had. It was 20/20 vision for sure. Moving boldly I was approached by Salvation Army again, but instead of for a couple of videos, I was asked if I could pull off a virtual event for then for a fundraiser as a replacement for the Blues Classic. After saying yes and slowly getting the paperwork in order, I purchased my first camera. The event soon evolved to seven endorsements, a host video, and 2 band blues concert that I had to film and edit. As I was challenged, I accepted. We pulled it off! Although realizing because of the continual changes to the scope of work, I should've added additional fees for the service. Hindsight I told myself I would NEVER do that again, but I took it as major reps for the film side of the business. Instead of investing into tuition and having to do prerequisites, I got paid to learn and improve. It was awesome!
But then I got a question I didn't know how to answer, "So what is your main thing? Like, what is your main passion" I would give a long and drawn-out answer of all art forms and NO ONE understood that I truly meant ALL art forms. It wasn't a matter of the type of art as much as my divine desire to bring it out of the masses. People who were dead, not knowing that they could do what they wanted and make a living off of it. It's bringing their divine desire out of them, providing a space to live in their passion and not best of all regret it. I didn't know how to articulate this, but I moved forward boldly open to all experiences that would teach me more about myself and my artistic journey. My driving force is learning and being the best I can be each moment so that I can be a resource to others that need support.
Freedom:
Now, the combination of experience in live performance, studio recording, live streaming, audio engineering, remixing and creating arrangements, directing, teaching and coaching, I have found my calling to be, me. Being okay with not having to respond to "who are you" with a generic job title or "what are you doing with your business" yet operating through my God-given authority to be who I am in each moment. It may not be good enough for some, but my hope is to allow others to be okay with themselves. Challenging artists to go past what they thought they were capable of, and bringing them beyond the point of what they thought they could achieve through the freedom of exploring their identity.
My sister and I have been digesting the Bible and are on our third year on digesting what it means to be a true follower of Christ. We have come to a crazy yet dope understanding: We don't know it all, all the movements of Jesus were led by the Holy Spirit, that we've found as "The Vibe" aka intuition within us, and as long as we are open to "make it" not being a destination, we stay humble.
I am now moving with the vibe as a baby in my identity exploring what it means to be me. Not regretting anything and loving every second of the ride.
Alright, so let's dig a little deeper into the story – has it been an easy path overall and if not, what were the challenges you've had to overcome?
Letting go of the idea of work-life balance has been a challenge. Mainly because work is part of your life and no matter what part you are in, you still have to navigate both.
I have to navigate being a husband, a father of two, and then an entrepreneur. These are all parts of my life and I have to spend time in each area. This has been the struggle of mine for a long time because I wish I could be in all three places at once and having to choose how to spend my time made me feel like I was letting the other area down.
I have been affirming myself in having the ability to navigate effectively, understanding that this is my God-given purpose and as long as I'm breathing it still dwells in me.
Thanks – so what else should our readers know about your work and what you're currently focused on?
What people seek me out for is:
• Film
• Live Stream
• Audio/Music
• Photography
• Design
How I serve my clientele is showing them that all of these elements are a piece of branding. I walk them from the consultation, learning about them, through the actual deliverables. Showing my process openly in hopes that by the end of my service, they can be exposed to how to elevate their brand, take everything I've taught them in the process and be able to run their brand more effectively in-house. Whether you're a start-up or an individual not sure what you want to pursue. I don't desire to keep anyone to myself, instead, have them be self-sufficient and ultimately create a pathway of life through their craft.
Are there any books, apps, podcasts or blogs that help you do your best?
Milanote is an app that I use to truly operate my business.
The two podcasts that I recommend are:
1) Don't Trip: https://www.liferadio.uk/portfolio-item/dont-trip-playlist/
2) The ATLast Podcast: https://the-at-last-podcast.captivate.fm/
One method of operation is studying and practicing no matter what the art form it is. I realized that I don't go out to film random things and try to level up as often as I want to due to my time, but I understand the importance of it. Creating a process so that it's 2nd nature to you. That goes for music to design!
Pricing:
Live Streaming: Starting at $2850
Contact Info: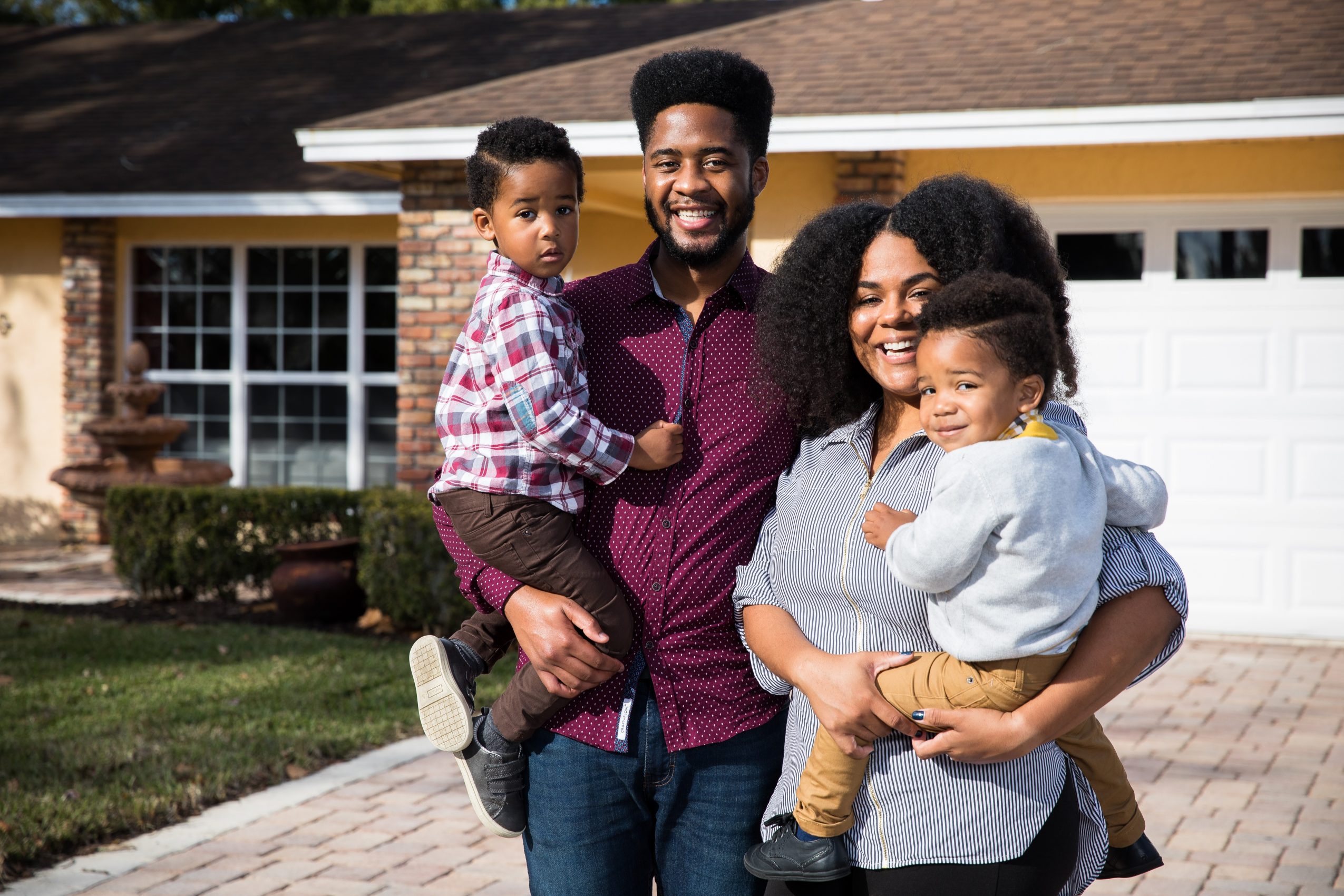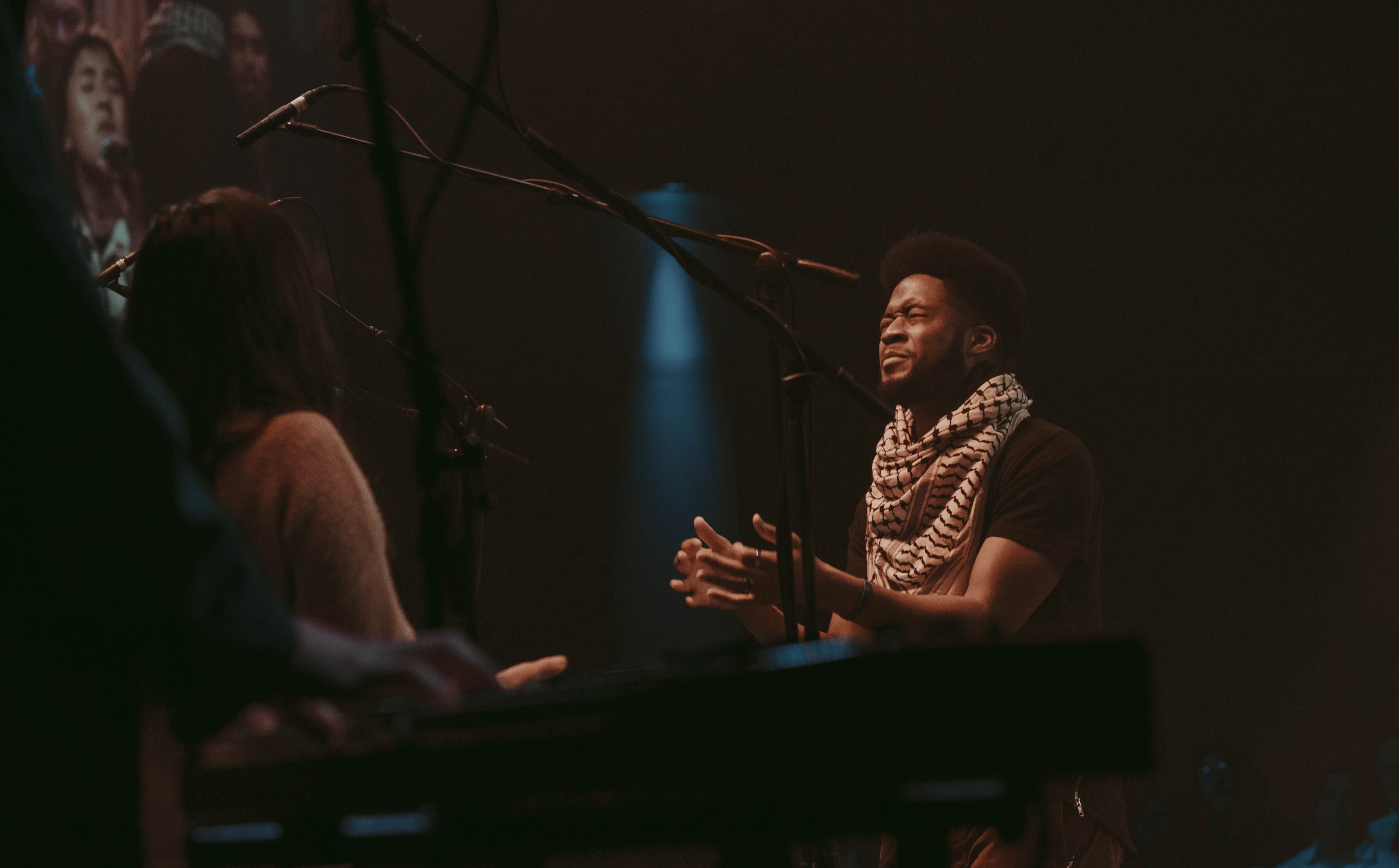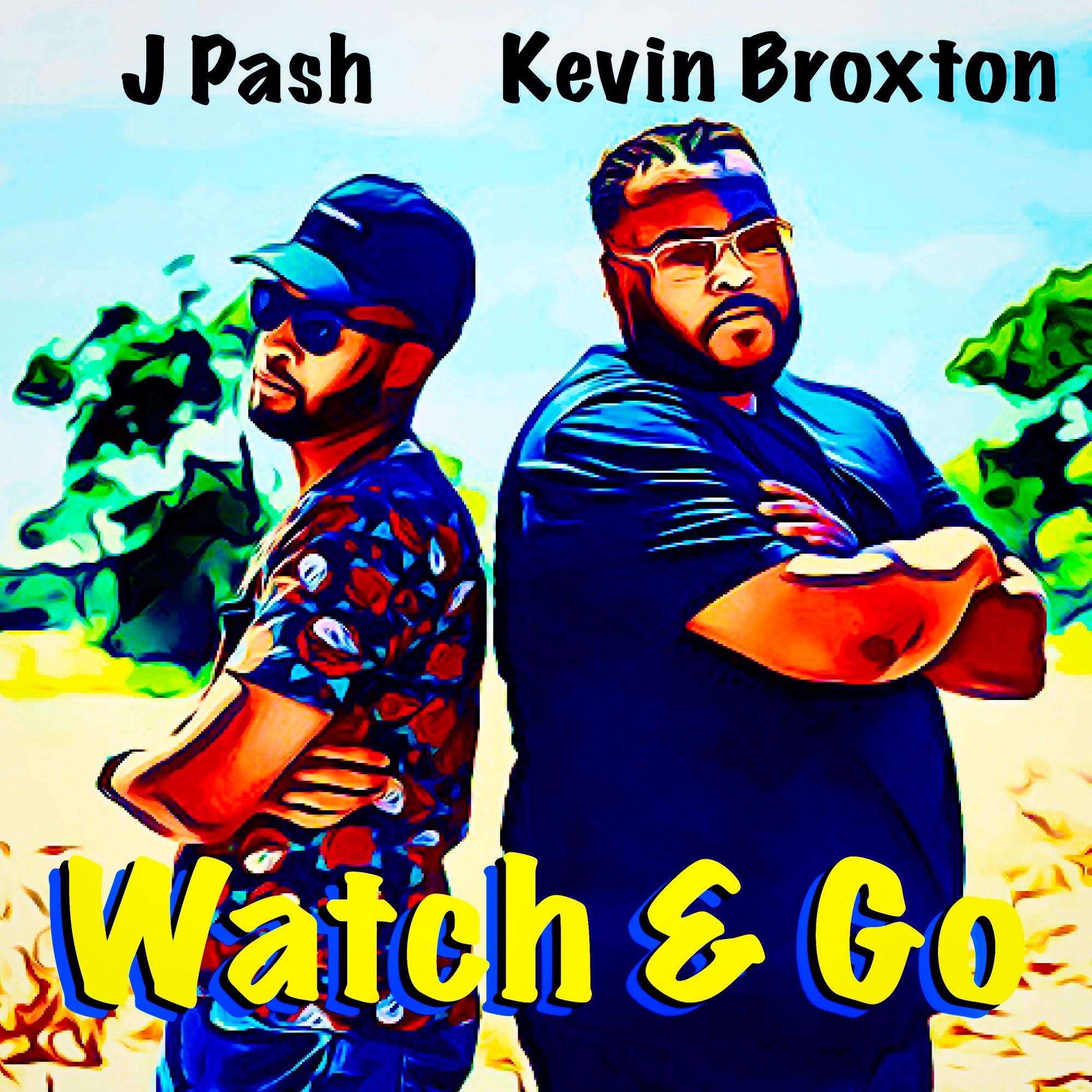 Image Credits
NJC Imaging LLC Jordyn "J Creates" Castillo Oscar of A Good Story Company
Suggest a Story:
 VoyageLA is built on recommendations from the community; it's how we uncover hidden gems, so if you or someone you know deserves recognition please let us know 
here.