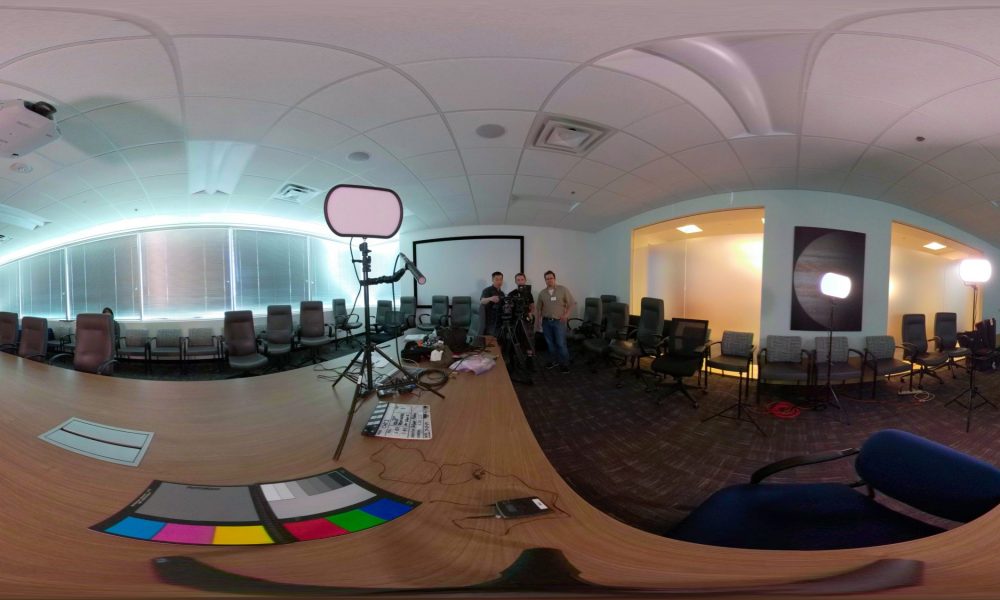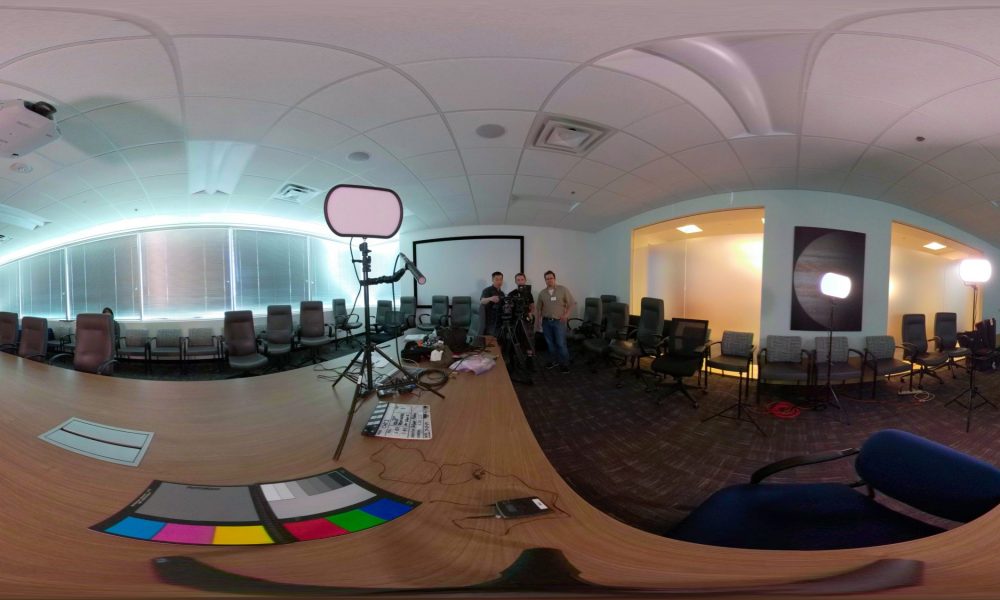 Today we'd like to introduce you to Edgar Pablos.
Hi Edgar, we're thrilled to have a chance to learn your story today. So, before we get into specifics, maybe you can briefly walk us through how you got to where you are today?
How I got where I am today? I blame Richard Donner. It started in a movie theater in El Paso, Texas, sometime in early January of 1979. I was about to turn six and I was invited by Robby Sunderland to see the movie SUPERMAN. It had a tremendous effect on me. It was pure magic. It made us all believe that a man could fly. A couple of years later, my father brought home a VCR for us, and one of the handfuls of movies he brought with it was SUPERMAN. I watched that movie hundreds of times. My father would try to get me to read a book, read something, anything, just to keep me away from the TV screen. But I was gone. I loved the story, I loved how Christopher Reeve humanized Superman and Clark Kent, and I loved John Williams' music! I remember watching the opening credits over and over again just so I could listen to the music until one day I took a good look at the last credit, the one you see before the movie starts: "Directed by Richard Donner." I remember asking my father, "What does a director do?" His answer set me on my path. "You know when you read a book and you see it all in your head? Well, a director has to put that on film." And that was it. I knew from that moment on that I wanted to do just that — to put my imagination on film. I was a Director.
I spent the next ten years either at the movies or at the video store, discovering the works of other Directors I would come to admire— Walter Hill, Steven Spielberg, George Lucas, John Milius, Akira Kurosawa, Sam Peckinpah, Joe Dante, Robert Benton, John Hughes, Amy Heckerling, Sergio Leone, Tony Scott, and Francis Ford Coppola. Most of them were Writer/Directors, so I took notes and began reading screenplays, my first being Walter Hill and David Giler's script of ALIEN.
My older brother Rolando was a senior in high school then, looking at colleges, and he came home with news: there was a school in Los Angeles where you could go and learn how to make movies. Plus, three of the directors on my list were graduates— Lucas, Milius, and Peckinpah. A few years later, I set my sails for Los Angeles. Getting into USC was tough, getting into the Film School was tougher. (Even Steven Spielberg couldn't get into the film program.) It took me several tries, but I made it, and I graduated with a double major in cinema and religion. Why religion? Because I knew if I was going to also be a writer, the stories had to come from somewhere and you can't beat religion for stories. (But really, I wanted to write the next Indiana Jones movie.)
Can you talk to us a bit about the challenges and lessons you've learned along the way. Looking back would you say it's been easy or smooth in retrospect?
My first job in the industry wasn't great. In fact, it sucked. I graduated on a Friday and I started work that Monday as the assistant to two producers at Disney. They were wild about musicals and I loved westerns. It wasn't a good fit. I lasted about four months before they fired me. It was pretty humiliating. I felt like a failure, like I couldn't hack it in Hollywood. So I decided not to tell my parents. But I did tell my older sister Analuisa and she had no problem telling my dad. He was great about it. He invited me to move back home to El Paso to recuperate and to "write." So I did. I know my friends in Los Angeles thought they would never see me back again. I wasn't sure myself.
I was depressed for a while, but my friend Rick Chapa invited me to his film class at UTEP (University of Texas at El Paso) where they were screening Kubrick's LOLITA. I hadn't seen that film so I decided to go. Now, movies have always come to my rescue and going to this class really did save me. I met Rick's professor, a wonderful cinephile named Cynthia Farah. When she learned that I graduated from the USC Film School, she asked me to speak to her class about that experience. I did, and afterward, I didn't feel like a failure anymore. I took stock of my accomplishments and felt much better. And Cynthia and I became fast friends.
Cut to a few weeks later, I discovered that Walter Hill was coming to El Paso to shoot a remake of Kurosawa's YOJIMBO. Hill had shot a movie in El Paso once before, in 1986 when I was in junior high, and I missed it. I wasn't going to miss this one. I tried so hard to get on that film — I even tried out as an extra. They were looking for Italian Thugs. The casting director laughed at me and said I was too cute to be a thug. I came home desperate, what could I do? They were already filming. Then I remembered a quote from one of my favorite books, Paolo Coelho's "The Alchemist," "…when you want something, all the universe conspires in helping you to achieve it." I remember thinking, I have done all I can. And I surrendered to the universe. (Very Jedi.) I kid you not, less than half an hour later, Cynthia called me to say, "The Theater Arts department is getting a tour of the film set by its Costume Designer. Why don't you pretend to be a UTEP student and sneak in with them." Yes! And so, armed with my laserdiscs of all of Walter Hill's movies, I snuck onto the set of LAST MAN STANDING.
The Costume Designer was this jovial man with a warm voice named Dan Moore. After the tour, I asked him if I could meet Walter so he could sign my laserdiscs of his movies — most of which Dan had worked on as well. He liked that I was a fan and told me to leave the laserdiscs and he would get Walter to sign them. When I came back the next day to grab the laser discs, Dan asked me for a favor. Would I show his wife, Sheri, around El Paso? He and Sheri were writing a screenplay that took place there. I said of course, and I had a great time showing Sheri around my hometown. Afterward, she wanted to pay for my time. I refused, but she insisted that Dan wanted to pay me. So I told her Dan had already paid me by getting Walter to sign my laserdiscs. She laughed and we called it even.
Later that night, Dan called me to complain, "What, my money isn't good enough?" And I laughed and I said, no, we are good. But Dan insisted, "Please, how can I repay the favor?" And like Ralphie in A CHRISTMAS STORY — when he told Santa he wanted the official Red Ryder carbine-action two-hundred shot range model air rifle — these words just flew out of my mouth: "Please invite me back to the set, I want to see Walter Hill work." He answered, "I'll do you one better. Your call time is 5am tomorrow. You'll be a PA for the wardrobe department." And that's how I got my first job on a movie. The irony doesn't escape me. I had to get fired in Hollywood and move back to my hometown to work on a big-budget movie directed by one of my favorite directors. I was grateful to Dan — and to the universe (and Paolo Coelho).
That first movie led to others. After LAST MAN STANDING, I moved back to LA and called Dan, who was prepping a movie for HBO called THE SECOND CIVIL WAR. He got me an interview with First Assistant Director Jeffrey "JP" Wetzel, who immediately told me, "Sorry, man. I can't hire you. I have to hire someone's nephew. But I'll keep you in mind if anything opens up." I thanked him for his time but before I left I asked him who was directing the movie. He answered, "Joe Dante." My eyes lit up. "Really, Joe Dante?" JP was surprised, "You know who he is?" "Hell, yes. He directed GREMLINS, INNERSPACE, MATINEE, THE HOWLING. I know who he is." JP laughed and he said that he would call me if anything opened up. Three weeks later he called me and said, "Well, I had to fire that nephew. I need you for one week and one week only. Your call time is 4:30am tomorrow in Gorman." I had no idea where the hell Gorman was. Turns out it was two hours north of Los Angeles. I worked on the set with JP and watched Joe work.
At the end of the week, my last day on the job, JP came up to me and said, "You are driving the director home. And Edgar, he is tired. Don't talk to him about GREMLINS. Don't talk to him about INNERSPACE. Just get him home." I said, "You got it." So on the drive home, Joe didn't sit in the back where I thought he would. He sat next to me up front. Because I promised JP not to talk to him, there was this long silence that I couldn't stand, so I asked Joe if he wanted to listen to music. He said sure. So I turned on the radio. Of course, my ancient Jetta's antenna was broken and I got nothing but static. So I looked around and I found a mix tape I had made of film scores. "Do you want to listen to music from westerns?" Joe looked at me, "Is it Ennio Morricone?" I said "Yes, that is exactly who it is," And he said, "Yes, put that on." So we listened to music and talked westerns the whole two hours. When I got him home, Joe asked me if I was on for the rest of the shoot. I said no, this was my last day and that it was nice to meet him. He laughed and said, "No, it's not. You're driving me from now on. See you Monday." Again, movies came to my rescue. Driving Joe to and from the set was my graduate school. I learned so much from him and he was very generous to answer all of my questions. Joe still answers my questions to this day.
After that gig, JP hired me again, this time driving Antoine Fuqua on his first film, THE REPLACEMENT KILLERS. For that one, I worked in production and post-production. I was on that movie for almost a year. And from there I kept going, working my way up to Director's Assistant for Jamie Blanks on the movie URBAN LEGEND and for Mike Figgis on TIME CODE, HOTEL, and COLD CREEK MANOR. Needless to say, I learned so much from each director and it was a thrill to be part of these movies.
It was during this time that I wrote and directed my first short film, AGUA DULCE, a supernatural western set in Early California in the wake of the Treaty of Guadalupe. Two high-born Californios escape scalp hunters and find refuge in a border town said to be inhabited by witches. Dan Moore came on board to do the wardrobe and produce the film along with Jeffrey Wetzel, Jorge Ochoa, and my future fiancée, Jennifer Clymer, whom I had met on TIME CODE. Figgis and his producing partner Annie Stewart also lent their names to the production as well as their mentorship. The production was a nightmare. My lead actress fell through and we had to recast two weeks before shooting. We shot up in Antelope Valley, near Lancaster, on two locations over two weekends during the hottest summer on record. The actors' schedules were such that we couldn't shoot in one location for each weekend, so we had to do a company move on both weekends. Plus, with all the fees that came with the locations and the safety personnel that came with the use of prop guns and squibs, I ran out of money the first week. I don't know why, but it was very hard for me to ask for help, but like usual, my older sisters Adelina and Analuisa stepped in, as did my younger brother Julio and my cousin Alejandra. Jennifer threw in some of her own money too. Even my abuelita contributed. But it was still not enough to complete principal photography.
So my dear older brother Rolando took out a credit card in his name and gave me the money I needed to finish. (I would eventually pay off Rolando's credit card over the next few years.) Post-production was even worse. We had access to an AVID editing system at SONY (from working on THE REPLACEMENT KILLERS), but the catch was that we could only use it from 10pm to midnight. And each cut we made, would take ten minutes to render. Then Figgis hired me to go to Venice, Italy to work on his experimental film, HOTEL, this time as his Camera Assistant. So it took us two years to edit the short film. Needless to say, it would be a while before I could afford to shoot another short again. In the end, AGUA DULCE won several awards. It didn't open the doors I had hoped for, but it got me the practice I needed. It was a great opportunity to work with wonderful actors (Nestor Carbonell, Peter Jason, Carlos Gómez, Jeffrey Alan Chandler, Carol Androsky, Sidney Bennett, Seth Clark, Al Fleming, Jennifer France, and Dennis Fimple) and an amazing crew, including DPs Patrick Alexander Stewart and James O'Keeffe, both of whom I met on TIME CODE, composer Jim Dooley, editors Steven Centracchio and Anthony Durazzo, First AD Marcei A.Brown, Second AD Joseph Brad Kluge, sound mixer Douglas B. Arnold, sound editor Beth Sweeney, stunt coordinator Ross Clay, stunt double Mark Nearing, and special effects guru Jor Van Kline. I was very proud of the film.
After 8 years of working on various films and commercials as an assistant, I realized that I wasn't giving time to my writing. So I quit my job and took three years off to write scripts. I lived off of my credit cards and got into a massive amount of debt, but I did pick up a great writing partner, Judith Cummings, in the process. And together we wrote six screenplays. One was actually optioned by George Lopez and Sid Ganis. Unfortunately at that time, the studios were not interested in making Latino-themed movies. They would say, Those "niche" movies don't make money. And soon the option ran out before the movie was made. So Judith and I just kept writing. I knew there would be a time when the industry would be ready to empower us to tell our own stories. I just had to wait it out.
Can you tell our readers more about what you do and what you think sets you apart from others?
When the credit card money ran out, Judith and I created TRIBESMEN PICTURES, a production company specializing in tribute documentaries,
identity pieces, oral history videos, and as time permitted, mediation documentaries or "settlement brochures," for attorneys. These are largely personal injury cases, think "David vs. Goliath" or as I would call them, "Mini Erin Brockovich movies." We are very proud that the mediation documentaries we created were essential components in winning settlements for the plaintiffs in excess of $40 million. Also, the tribute videos we produce have helped non-profit organizations raise scholarship money so that first-generation LatinX students can attend four-year universities and postgraduate programs. Tribesmen Pictures is now in its 15th year, I've directed over 300 videos, and I finally paid off all my debt—including my USC loans.
Is there something surprising that you feel even people who know you might not know about?
Yeah, a few things.
Number one, I never thought I would get married. Ever. But I finally proposed to my fiancée, Jennifer, in 2019 after being friends for fifteen years and dating for three. Jen runs the internal closed-circuit TV station at the Motion Picture Television Fund, a retirement community for industry professionals in Woodland Hills. (VoyageLA covered her a few months back). It was at the MPTF studios that Jen helped me film an interview with my then 90-year-old friend Chalo Gonzalez, whom I met on the set of the Joe Dante movie. Chalo often worked for director Sam Peckinpah (one of the reasons Joe cast him in the movie), and he was instrumental in securing the Mexico locations for my favorite western, Peckinpah's THE WILD BUNCH. Chalo led such an extraordinary life — we became great friends and I wanted to tell his story. That one little interview has grown into a full-length feature documentary that Jen and I are currently producing together. It was because of Chalo that I finally figured out how to live, how to enjoy life, and not spend every minute of it worrying about my career. That's why I was able to propose to Jennifer. The pandemic derailed our 2020 wedding plans, so the new plan is first we finish the documentary, and next year we'll have the wedding.
Number two: The pandemic also threw a wrench in my movie-watching. I love to watch shoot 'em ups, but with the world so dark, I needed to laugh. So I watched nothing but comedies, including the films of John Hughes and Amy Heckerling. This brought up a memory from my childhood. Because my father does not speak English, I would have to whisper in his ear and translate for him every time we went to the movies. So, I would only take him to see action movies or comedies because these required the least amount of translating and we wouldn't piss off everyone around us. I remember taking my dad to see FERRIS BUELLER'S DAY OFF in 1987. I didn't have to translate one word of that film. He LAUGHED so hard. I can still hear him laughing. And I wanted that for the world right now. 
But what the hell did I know about writing comedy? I had only written dramas, westerns, and horror films. It was around this time that Richard Donner passed away and I re-read his biography "You're the Director…You Figure It Out" by James Christie. In it, Donner expressed that to him, SUPERMAN was about what it was to be an American. I could hear Christopher Reeve deliver those lines, "I'm here to fight for truth, justice, and the American way." Many dismissed this line as being too corny. But if you ask anyone who has taken the oath of U.S. Citizenship, those words hit home.
To me, Donner didn't direct SUPERMAN as a comic book movie, he made an immigration story. The proof is in Marlon Brando's speech at the Fortress of Solitude: "Live as one of them, Kal-El, to discover where your strength and your power are needed. But always hold in your heart the pride of your special heritage." I think that's why the movie resonated with me. I am the son of immigrants. And I realized that I had to write about my experience as a first-generation American — to take pride in my special Mexican heritage. So I wrote a pilot based on my misadventures as a chubby, first-generation, Mexican-American cinephile. And after 20-plus years of getting "No, thank you," from agents and managers, that comedy pilot led to my getting signed by Echo Lake Entertainment. I found my voice in comedy. I am currently developing that pilot with a wonderful Latino production company. And as a result of now having representation, one of the scripts that Judith and I wrote is also being developed at another Latino production company.
On top of that, going full circle, Dan Moore and his wife Sheri have asked me to direct a film they are producing called ANGEL LADY. It is a movie written by Sheri about how we can be angels to each other. It's the story of an ex-con single mom doing her best to make a new life for herself and her embattled 13-year-old son in New Mexico. The film is really about learning to forgive your past missteps and asking for help when you need it— something I always had a hard time doing. We are raising the money ourselves through WeFunder and we hope to shoot the film in the fall.
And finally, the most surprising thing is that for a long time I truly believed that movies came to my rescue. But that's not really the case. It was the people who loved movies that always gave me a helping hand, those who do what they do for the love of cinema. And I have been fortunate to have this community of friends that I've known throughout my journey. They are my cinema angels. And if you speak their language, they can help you too.
Contact Info: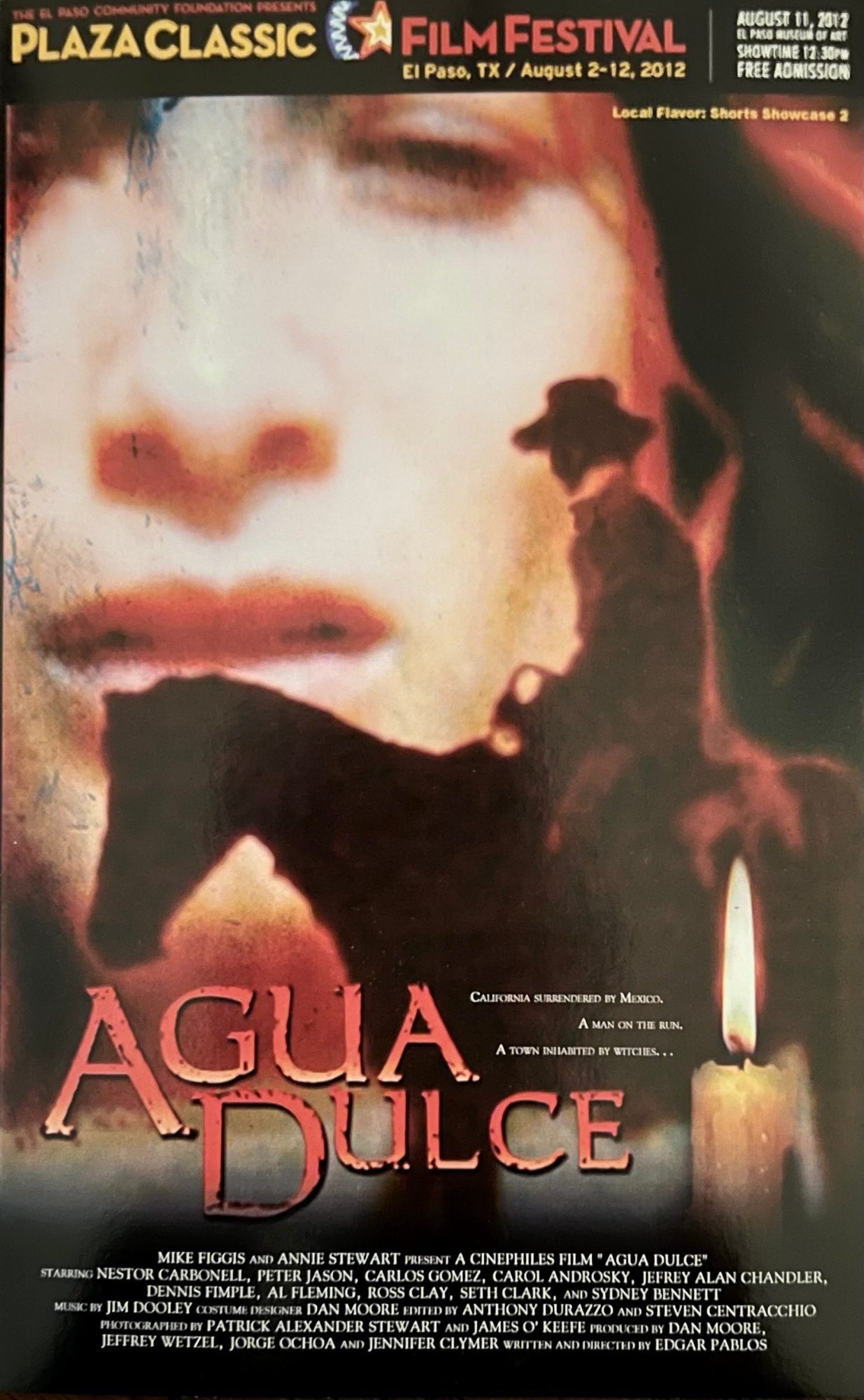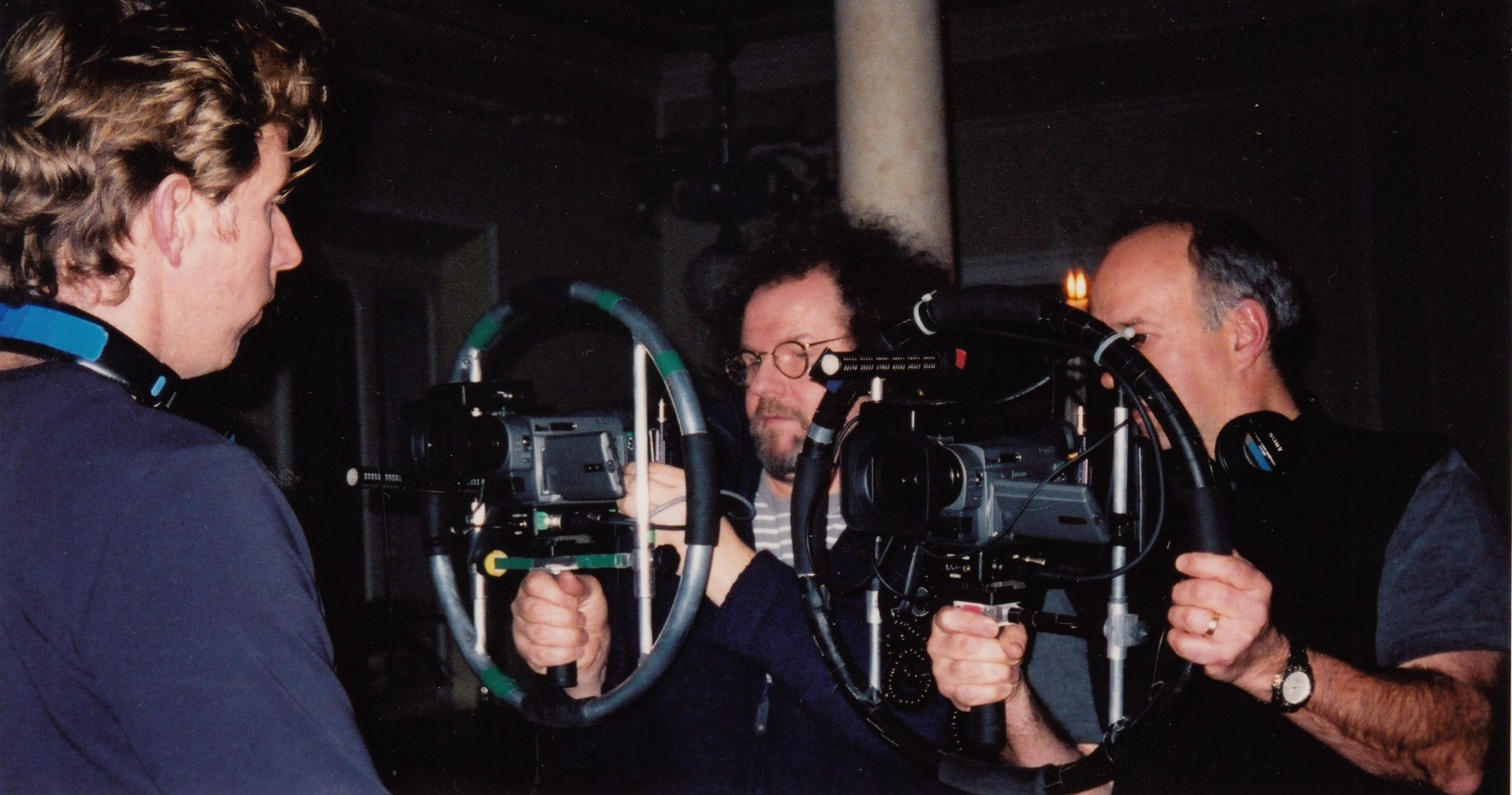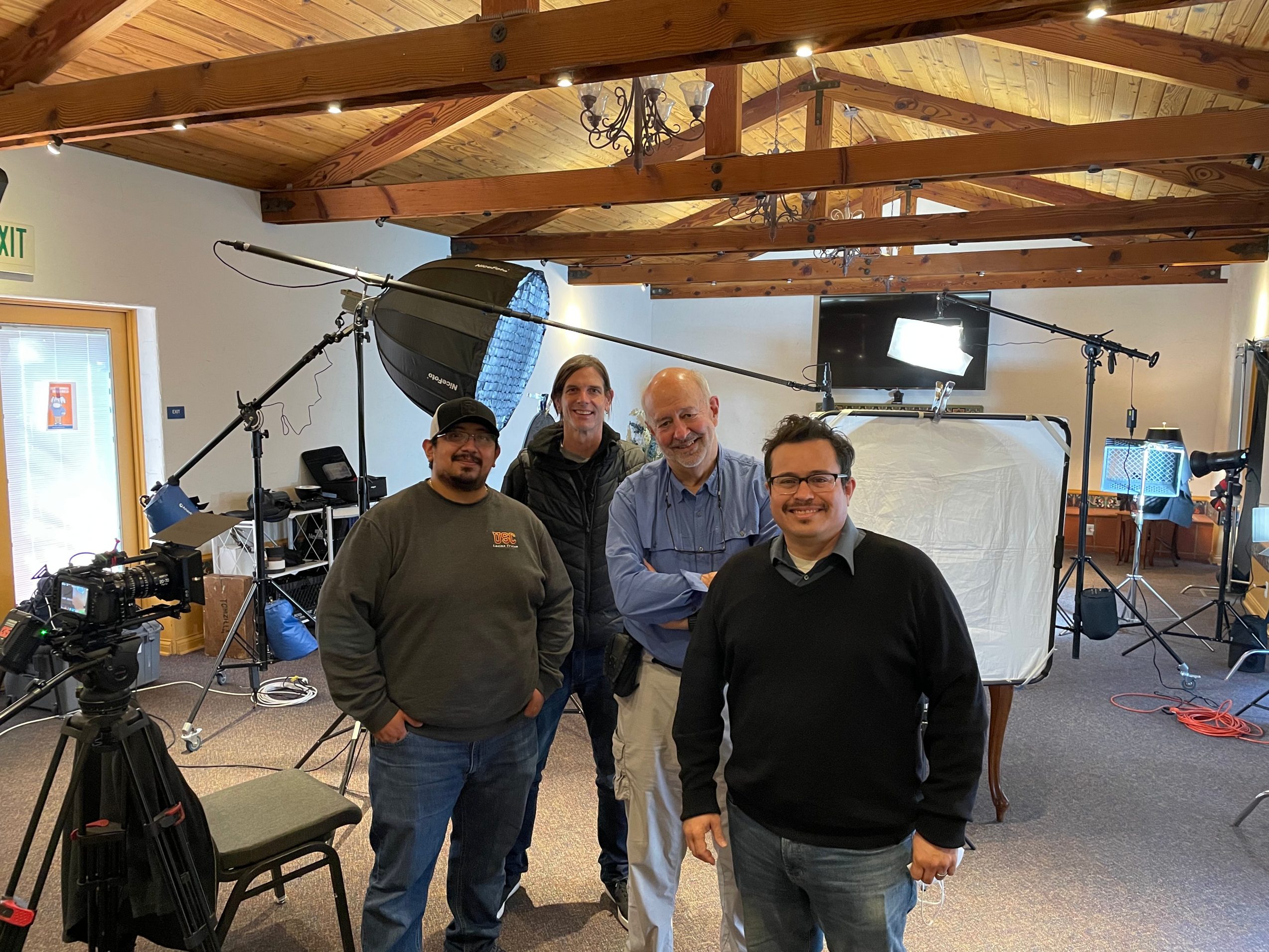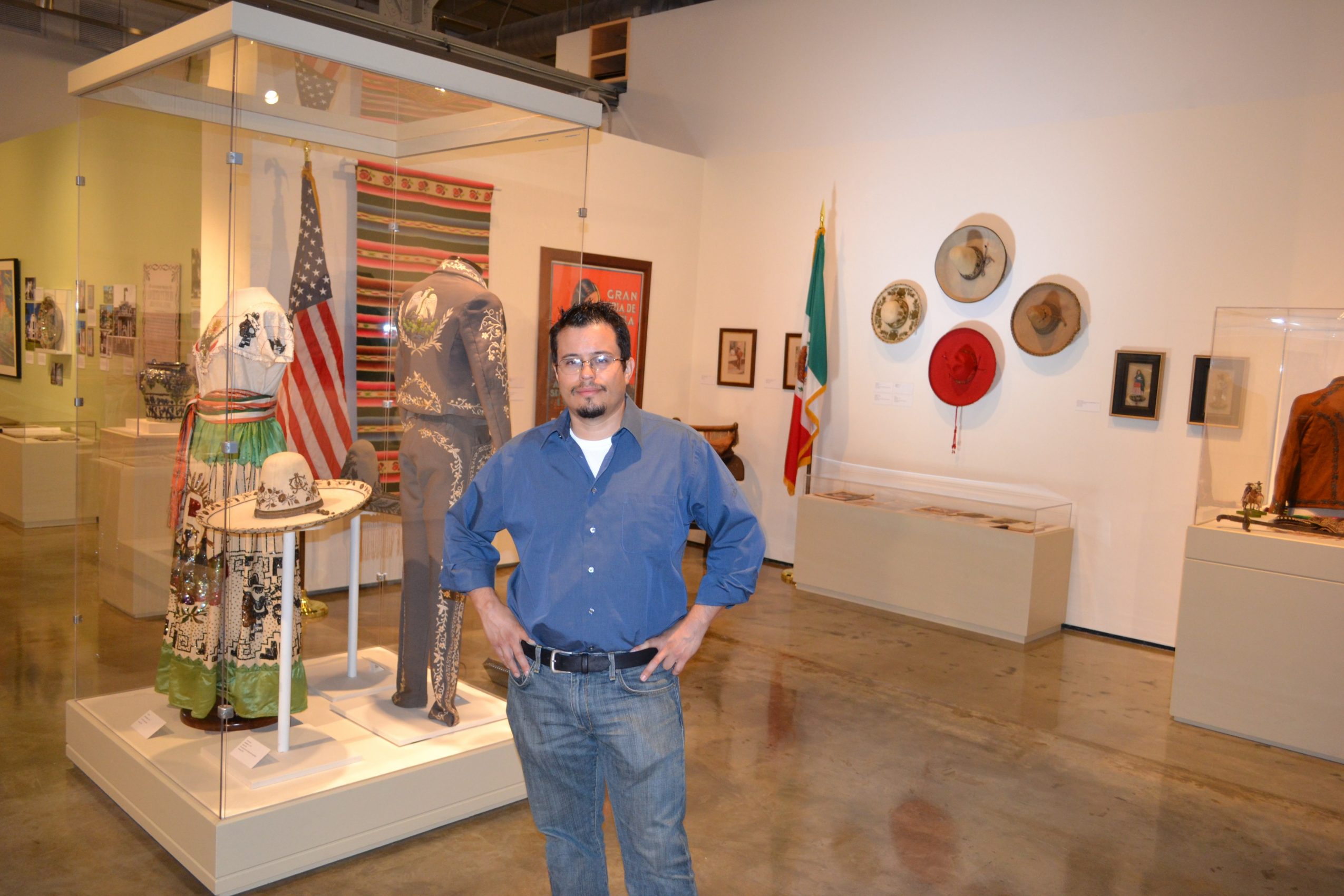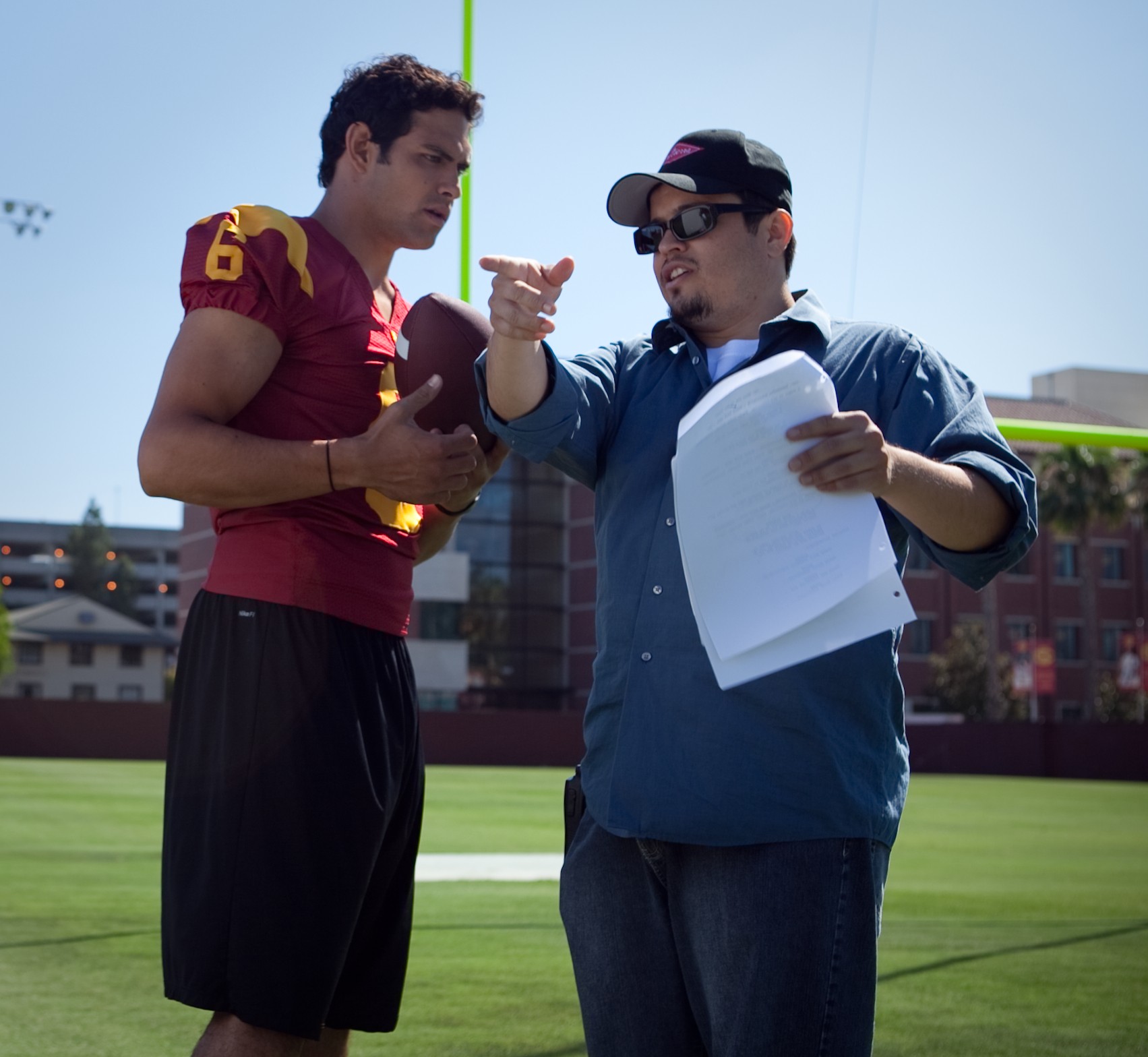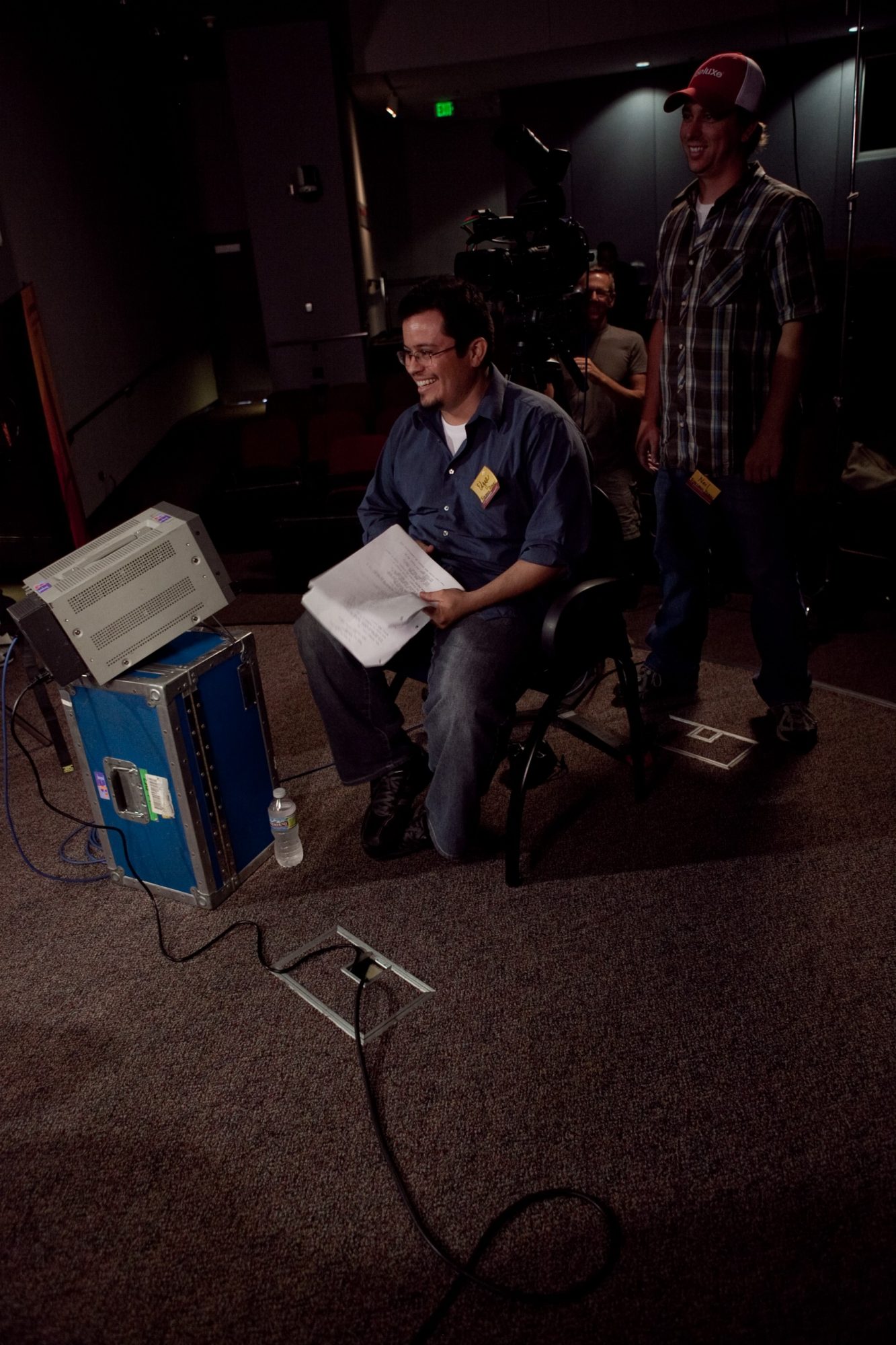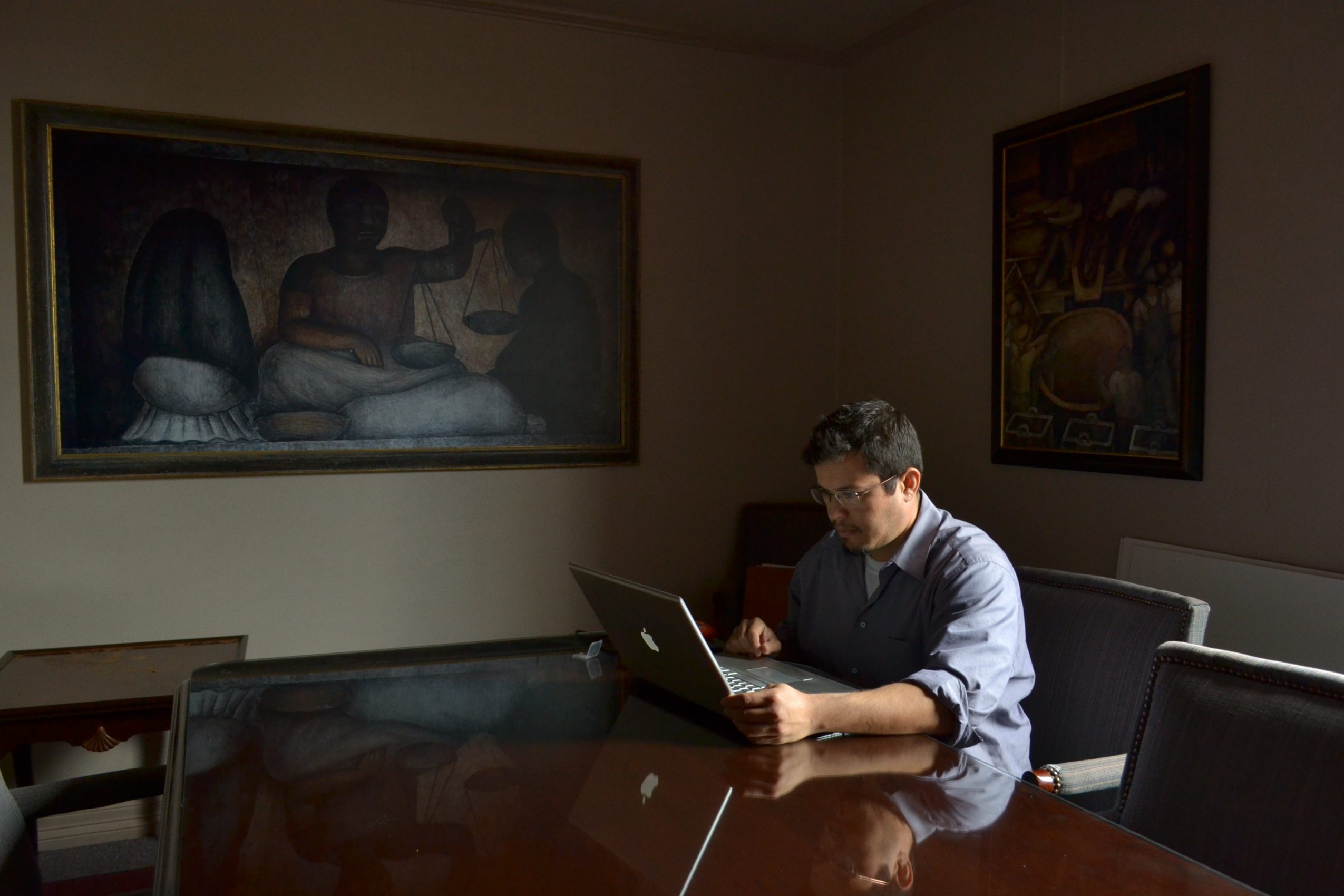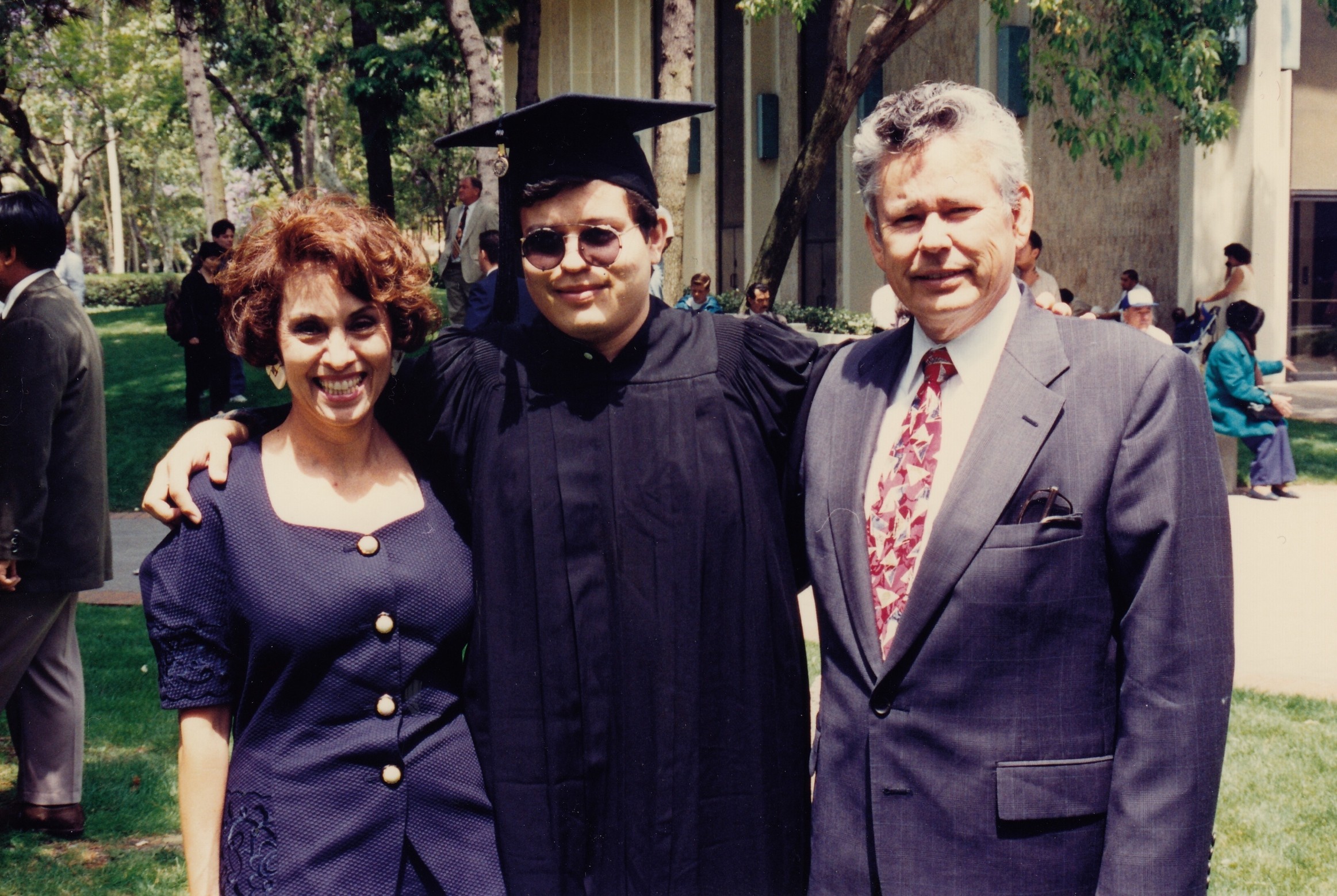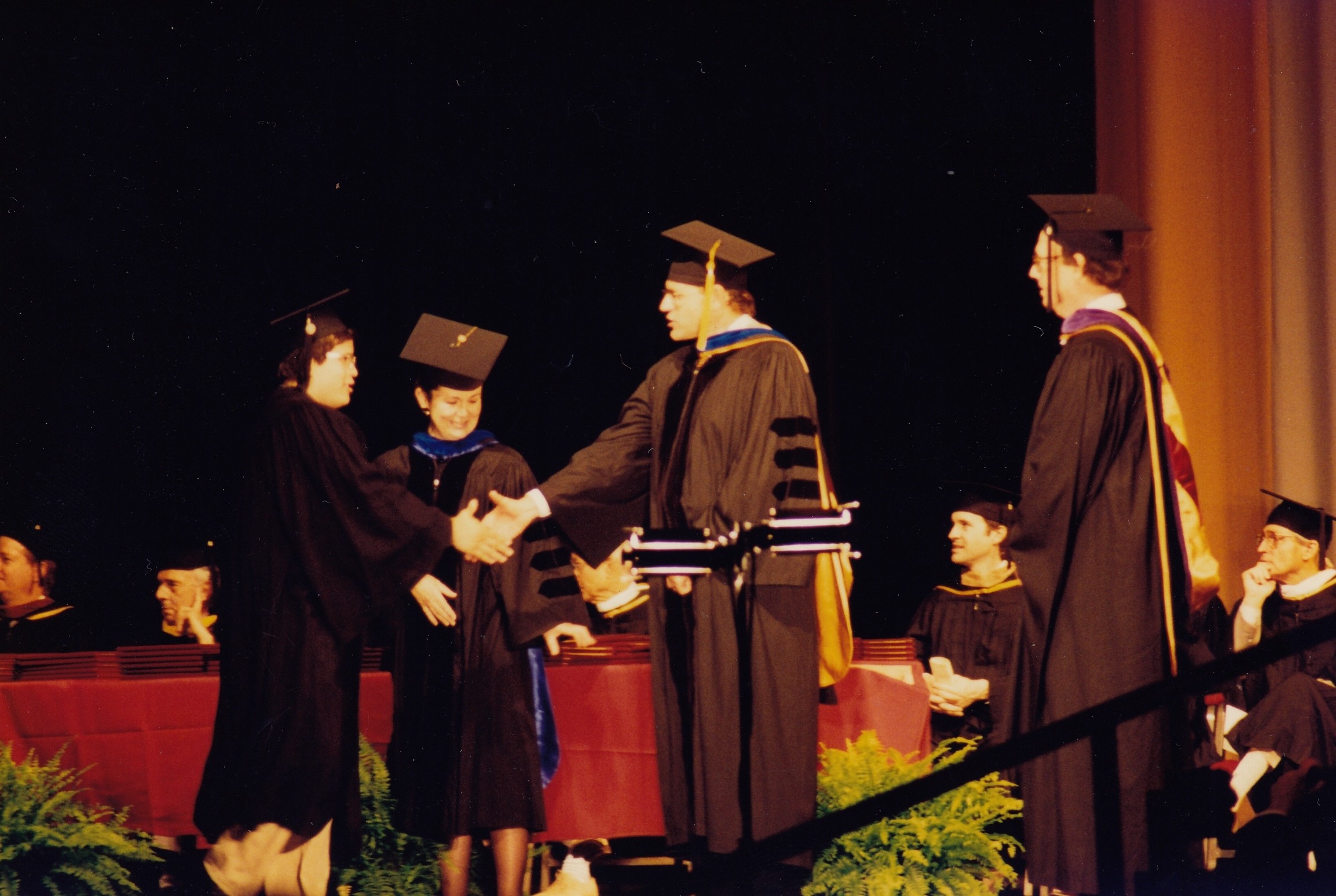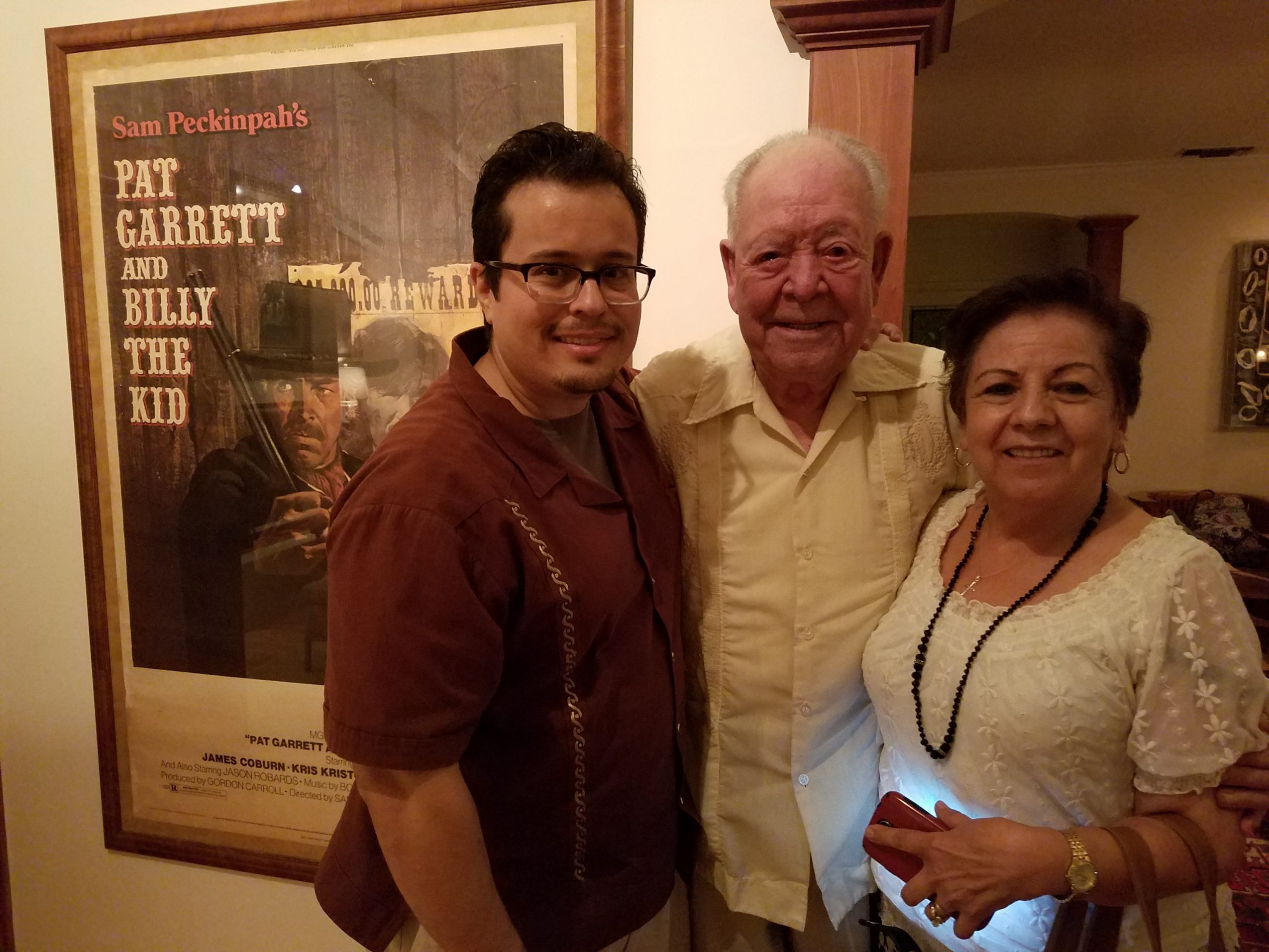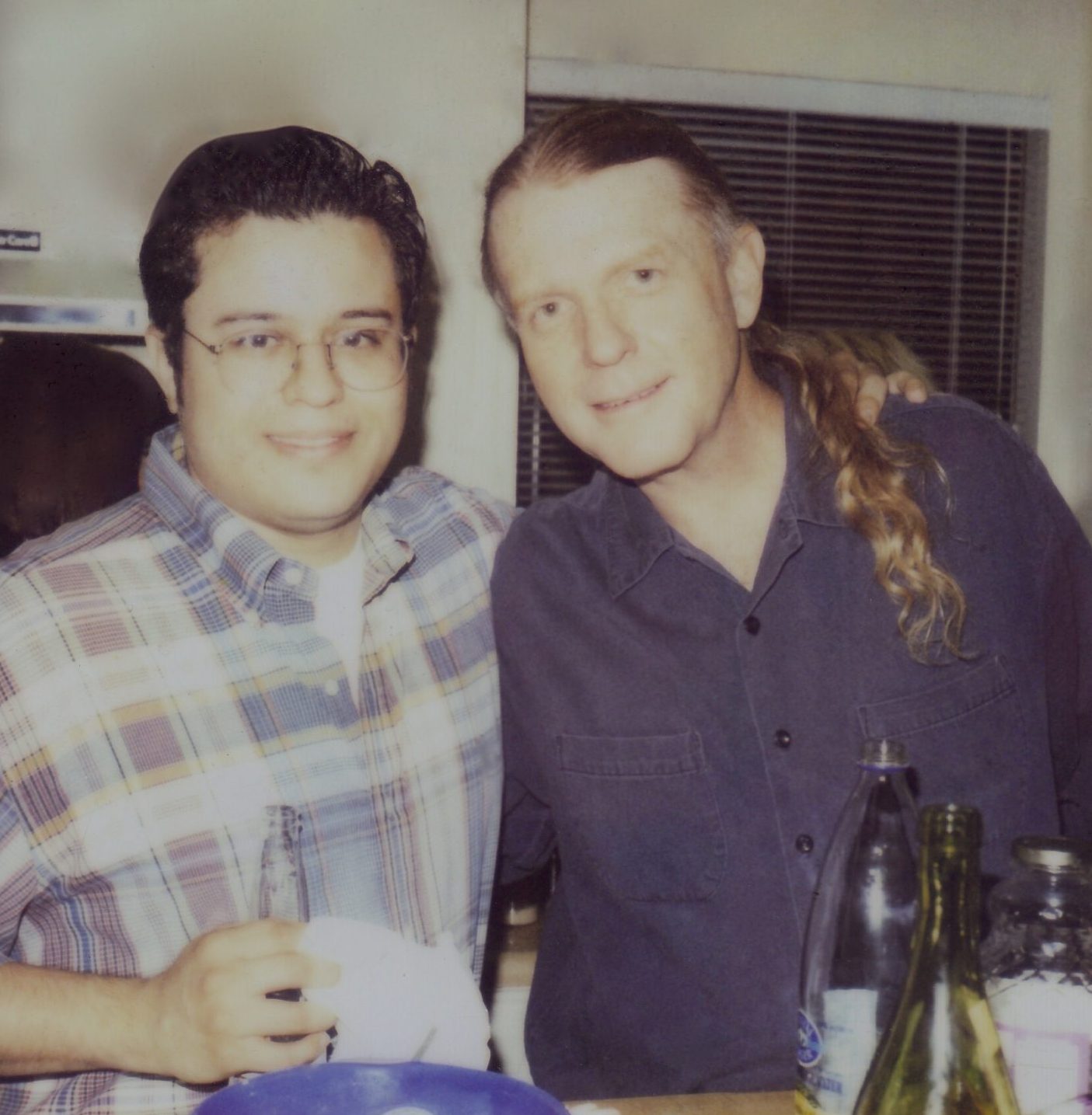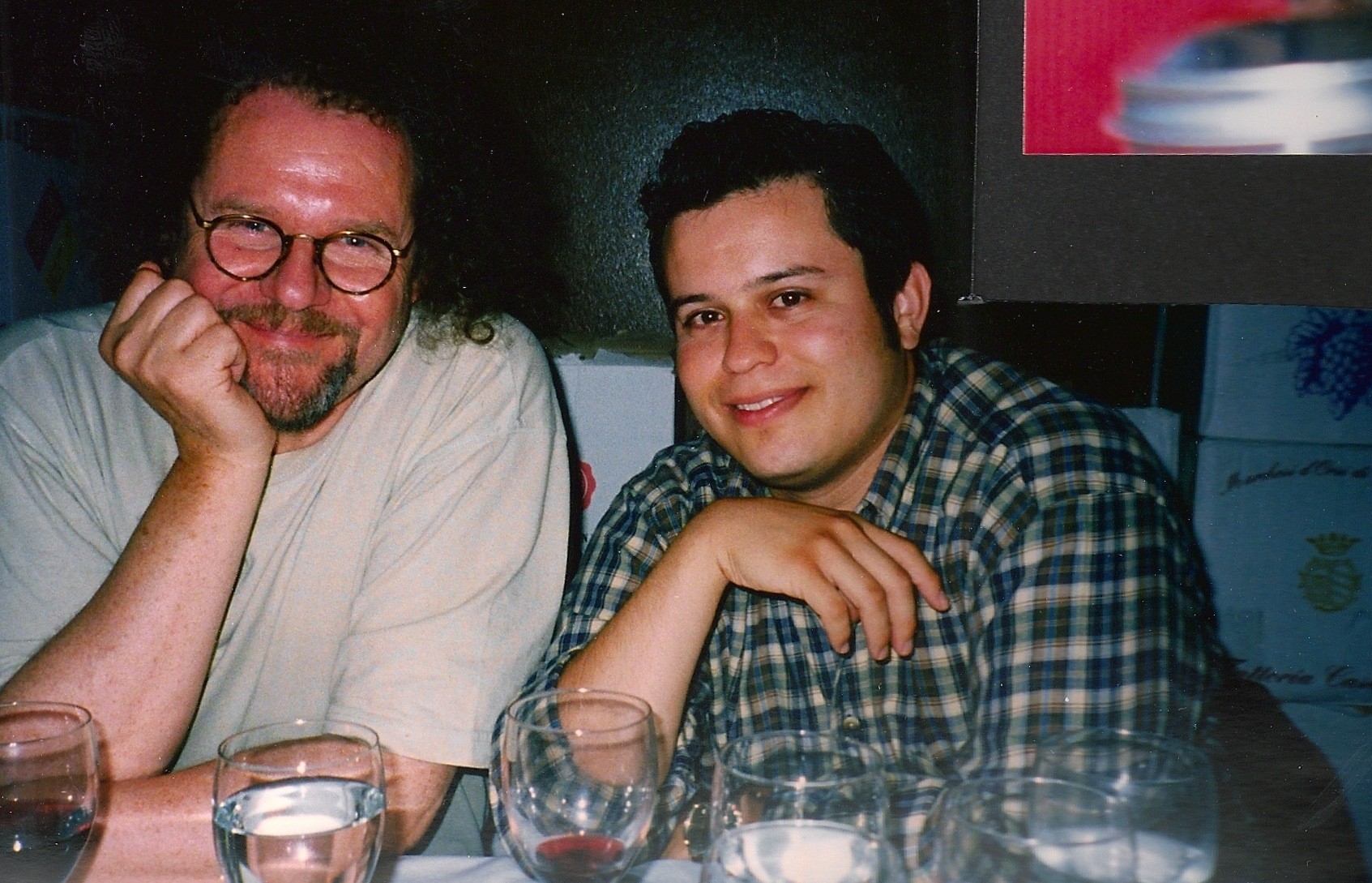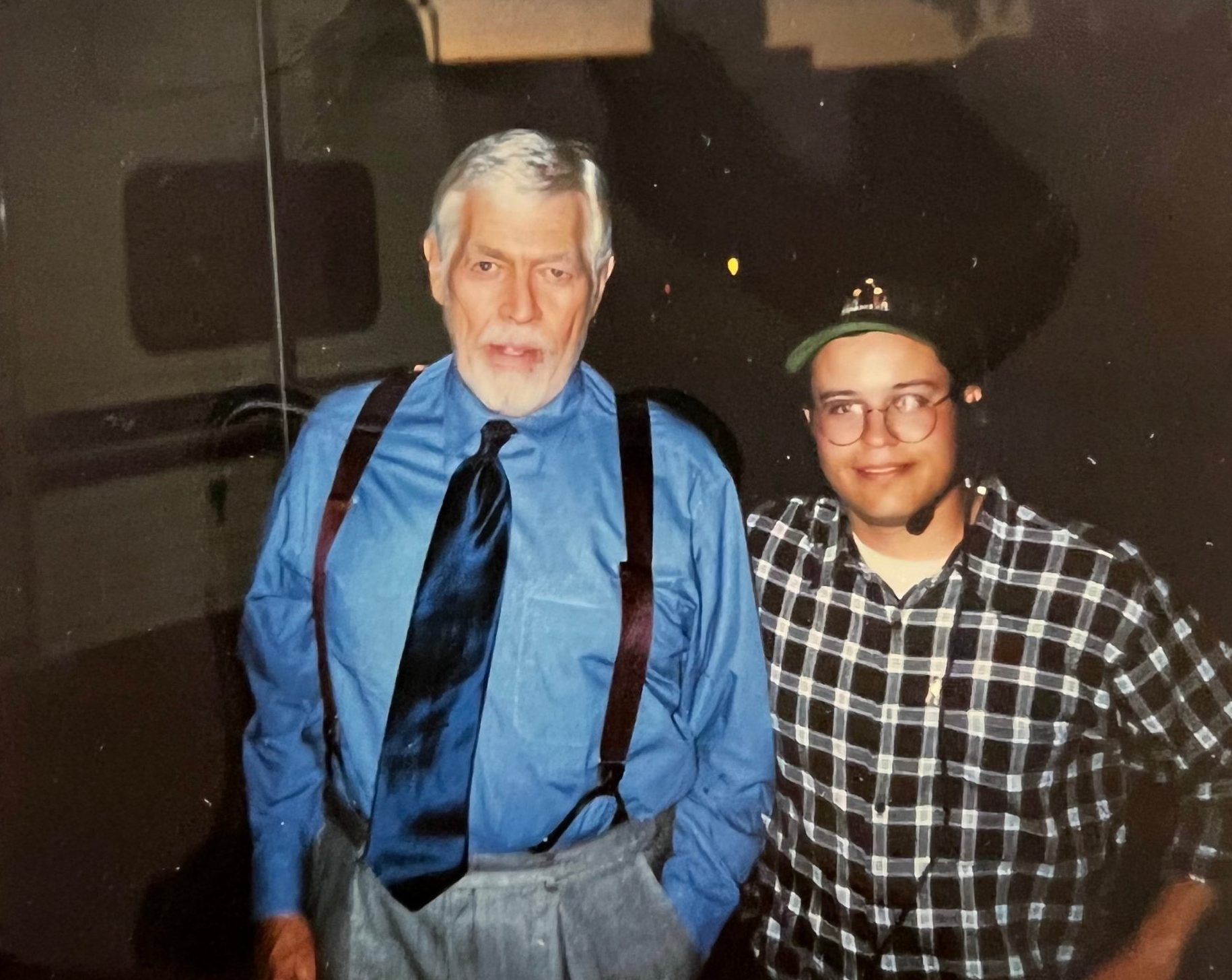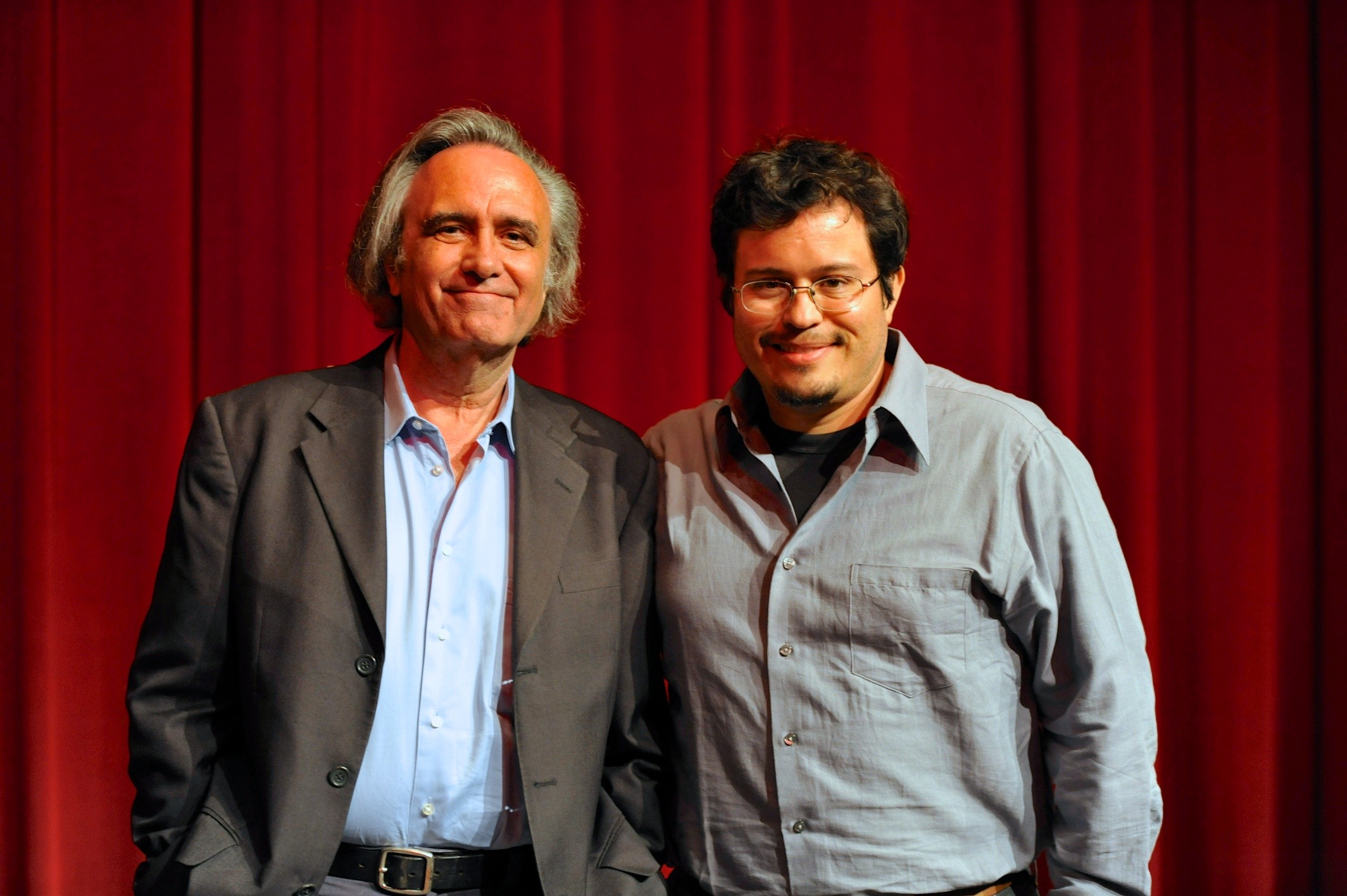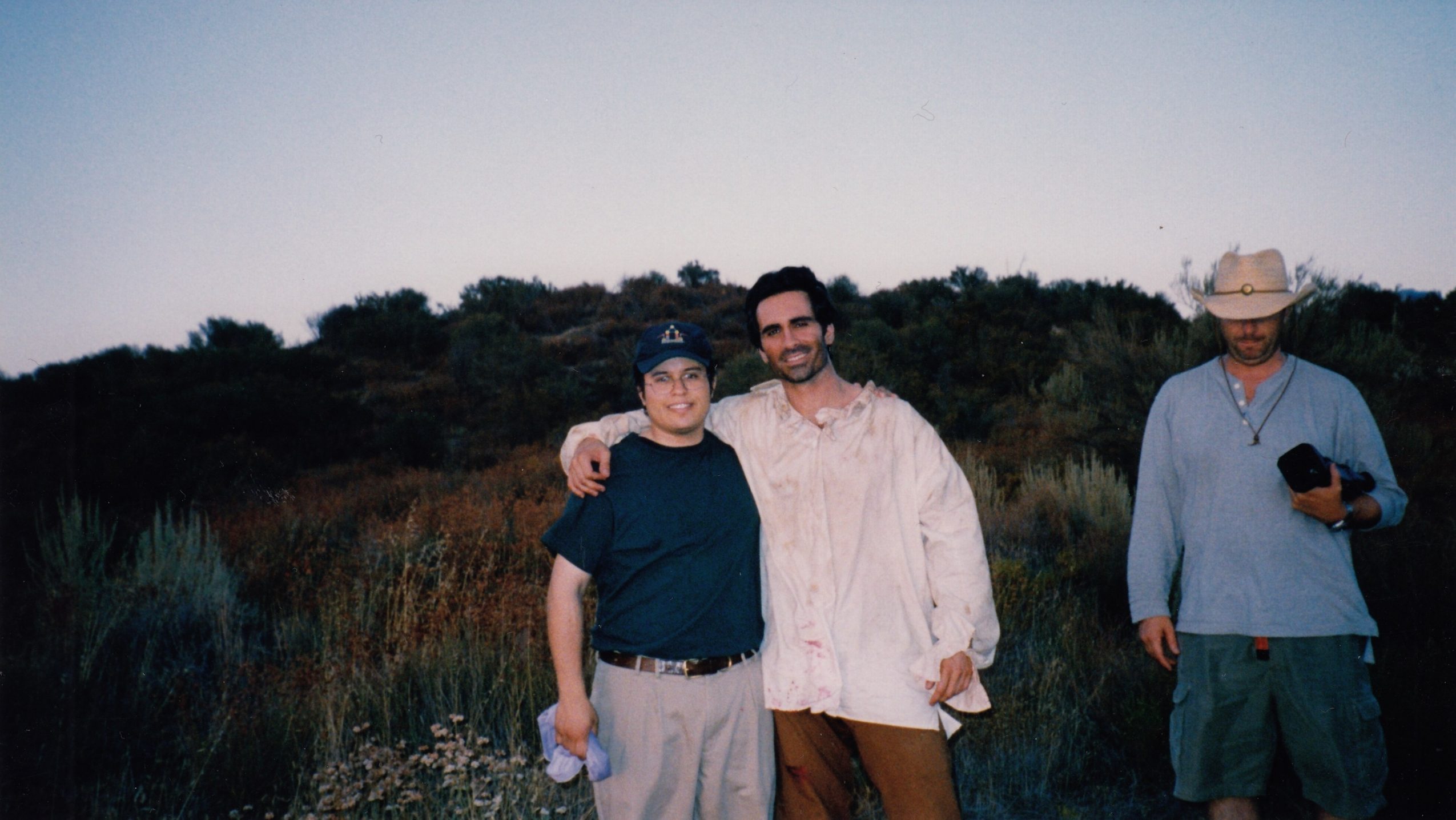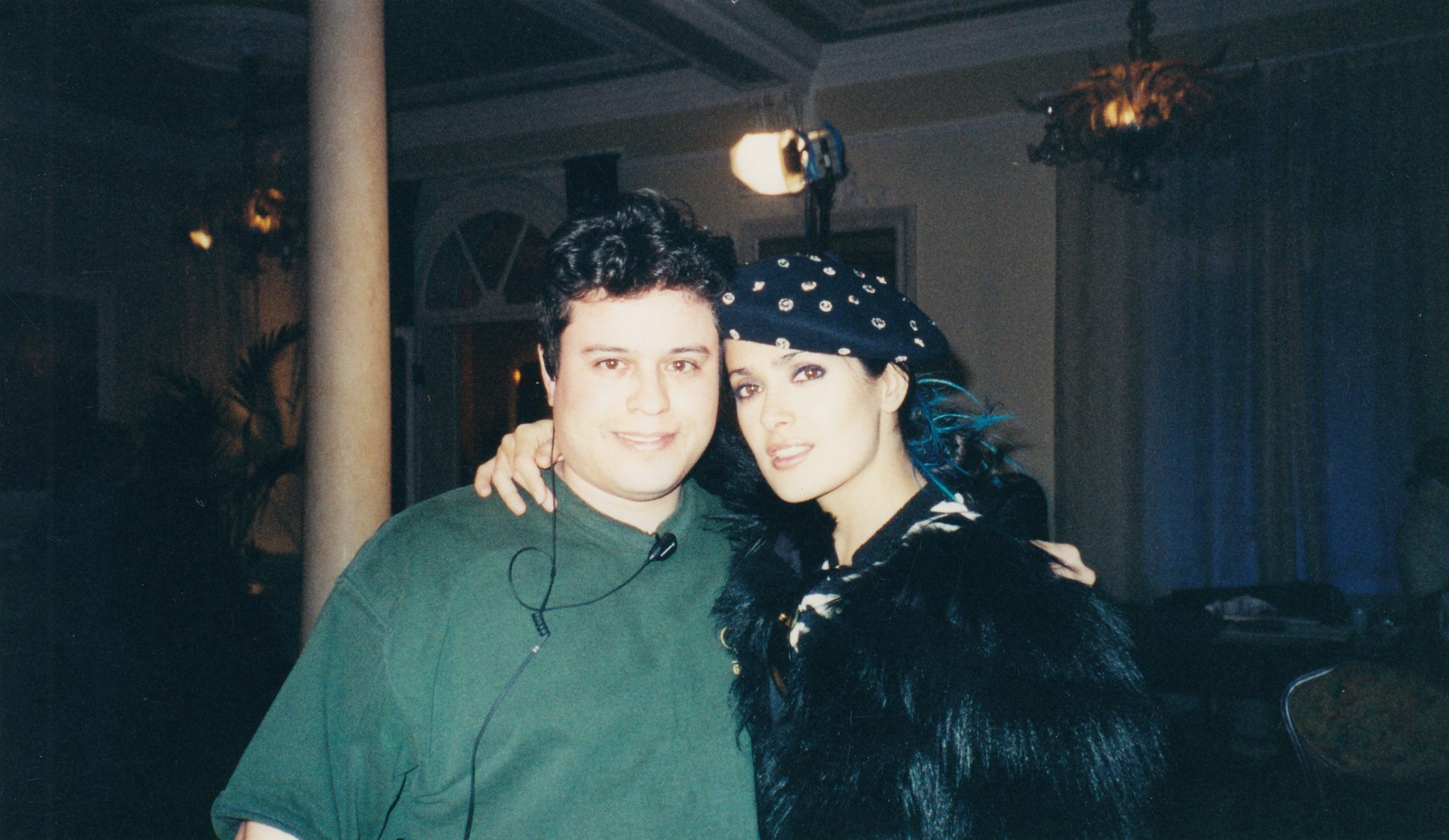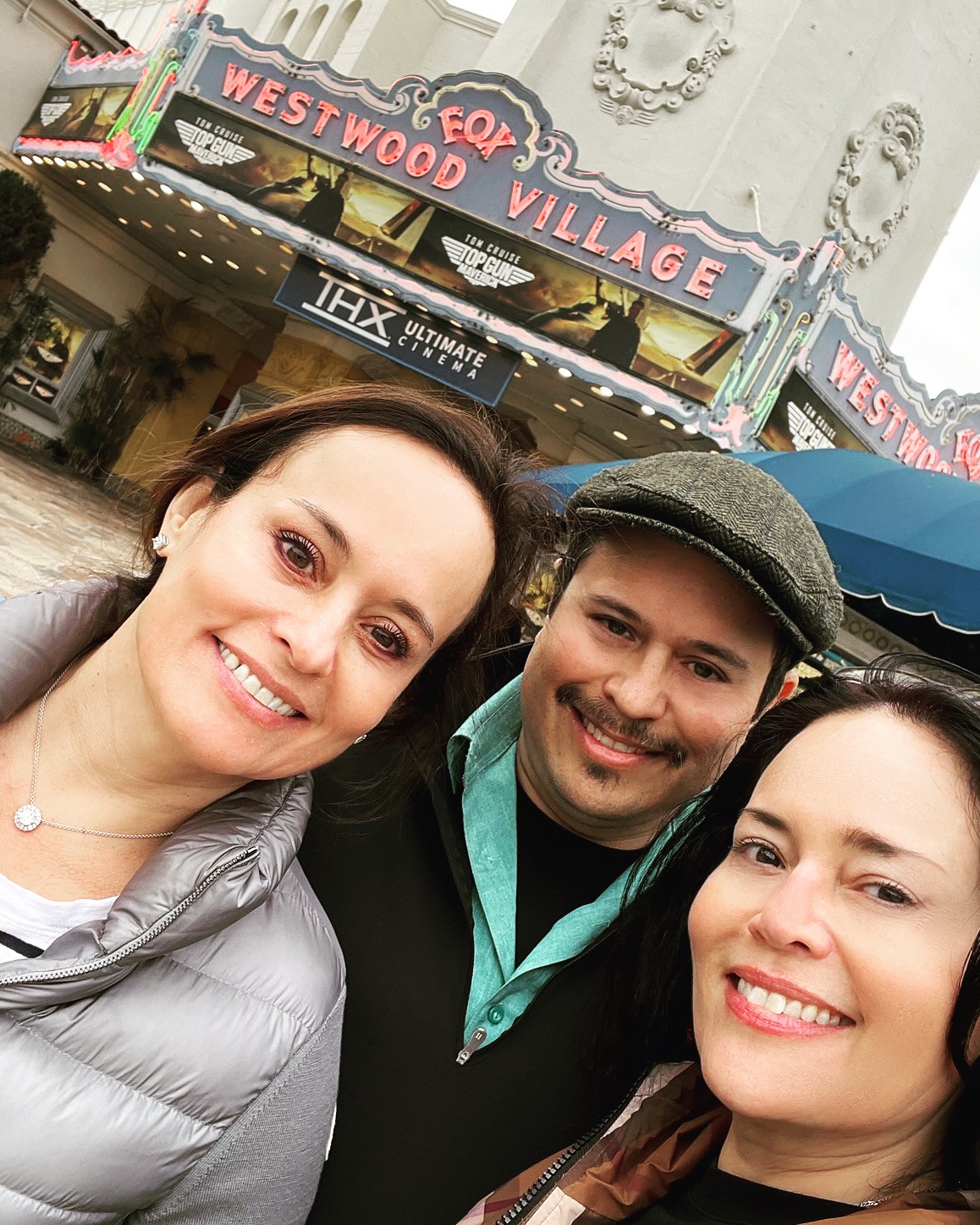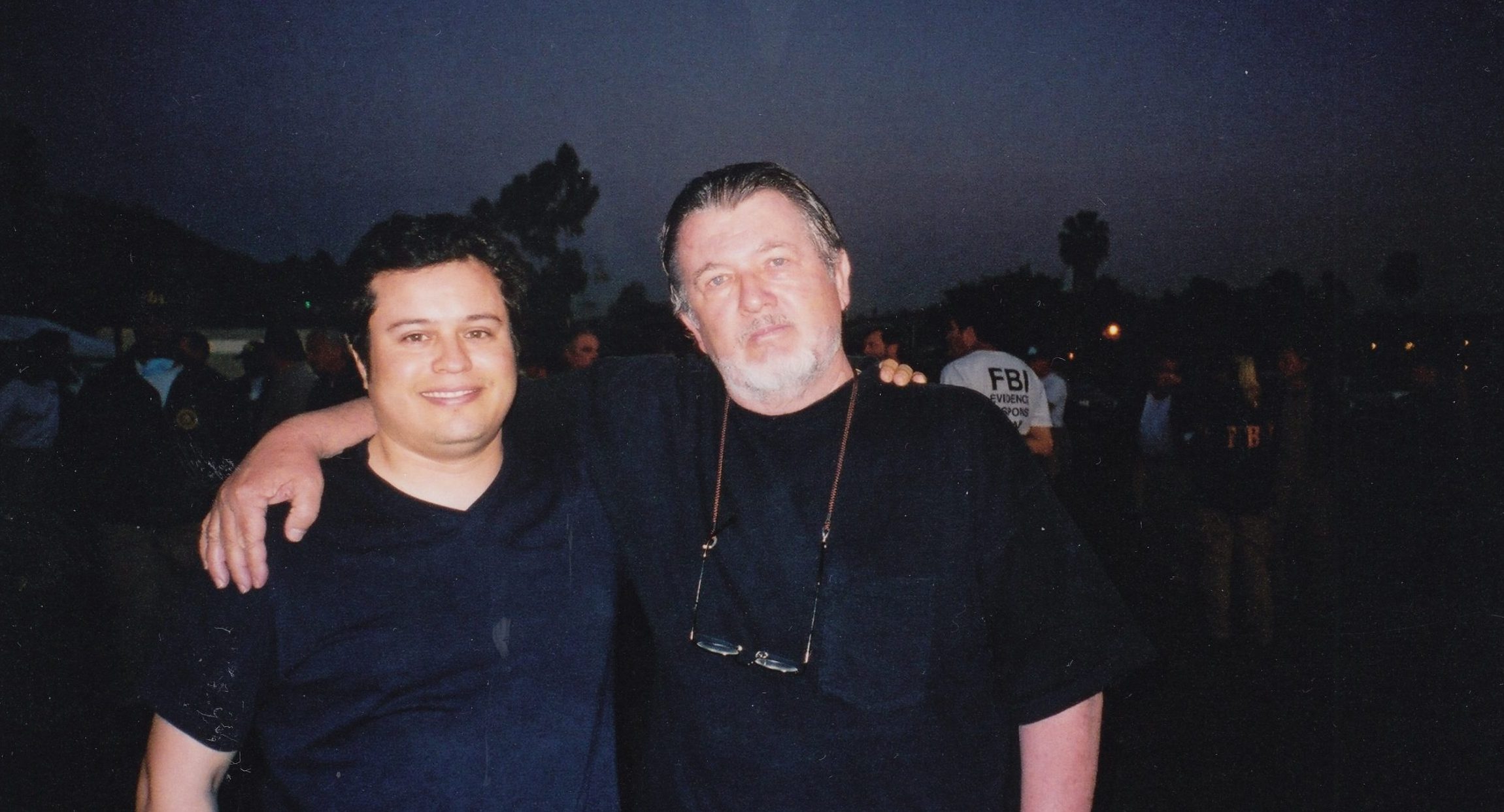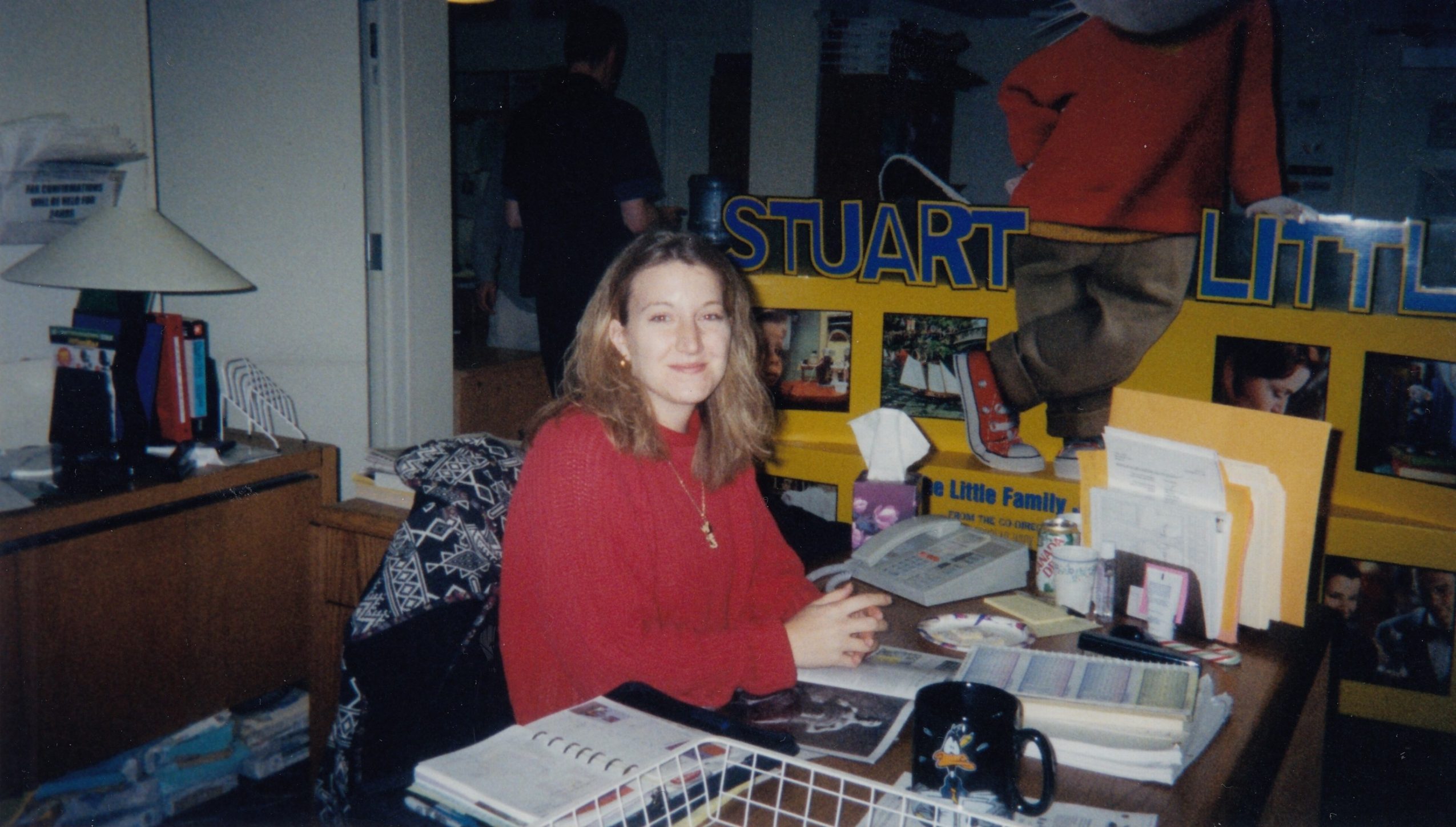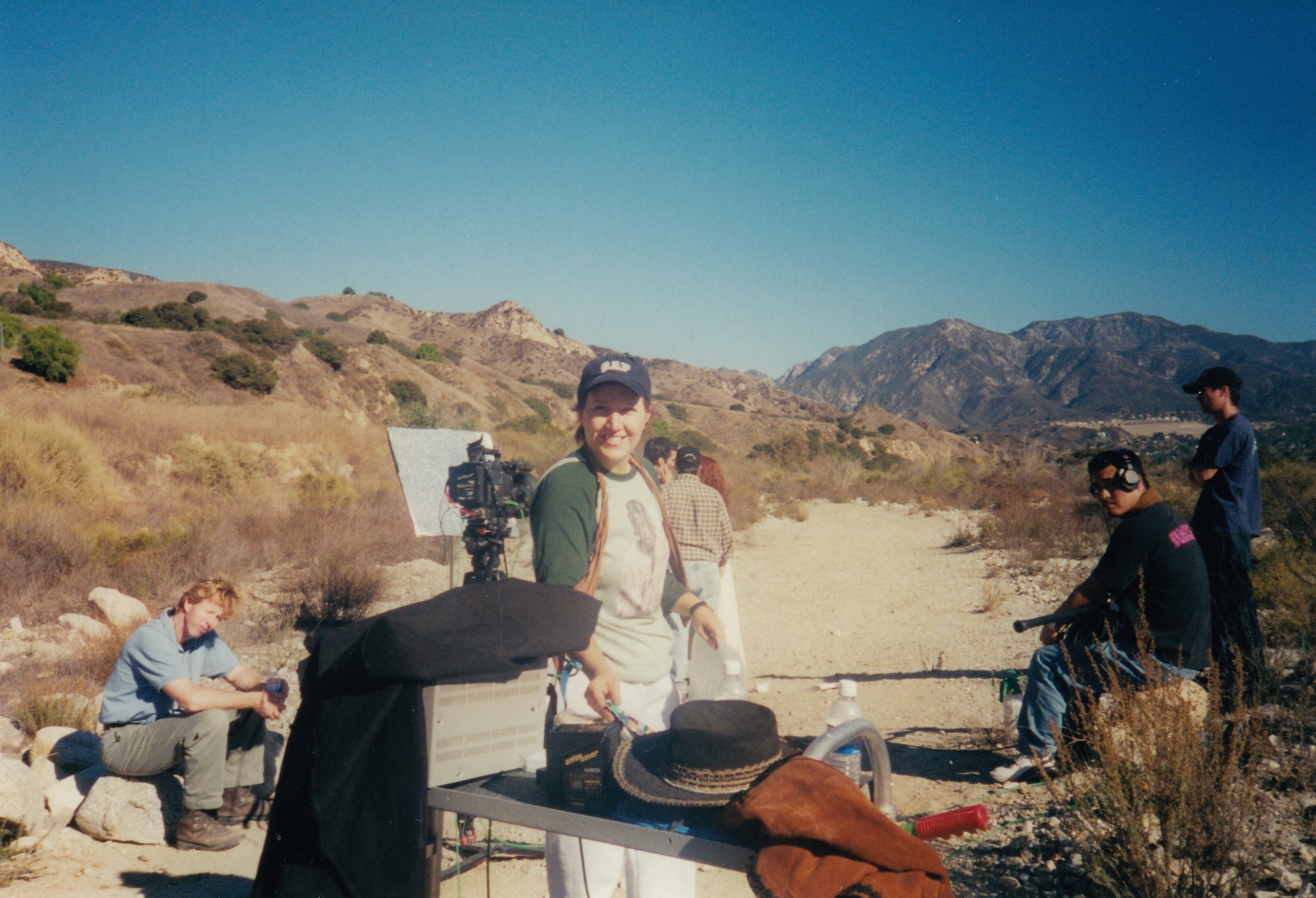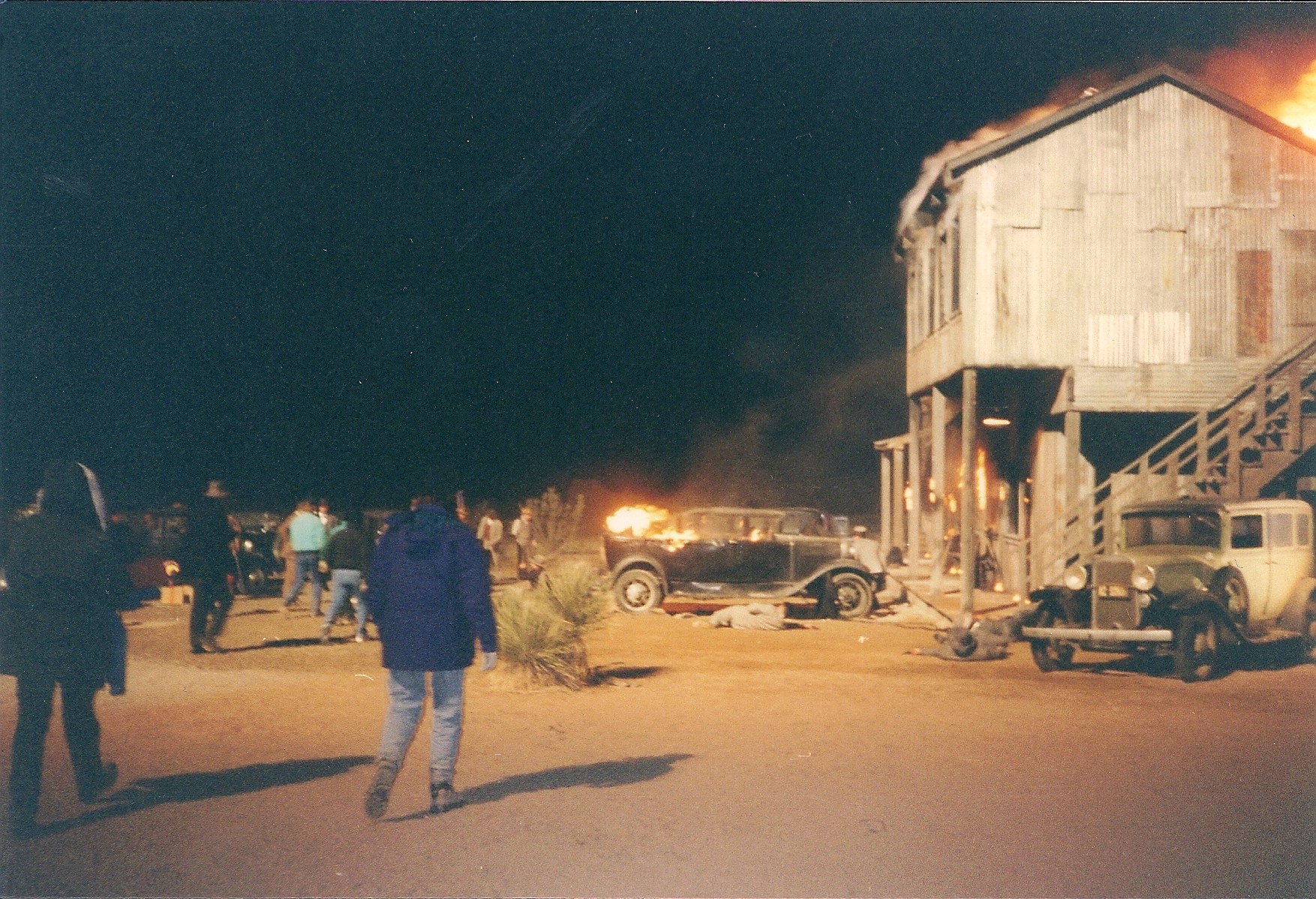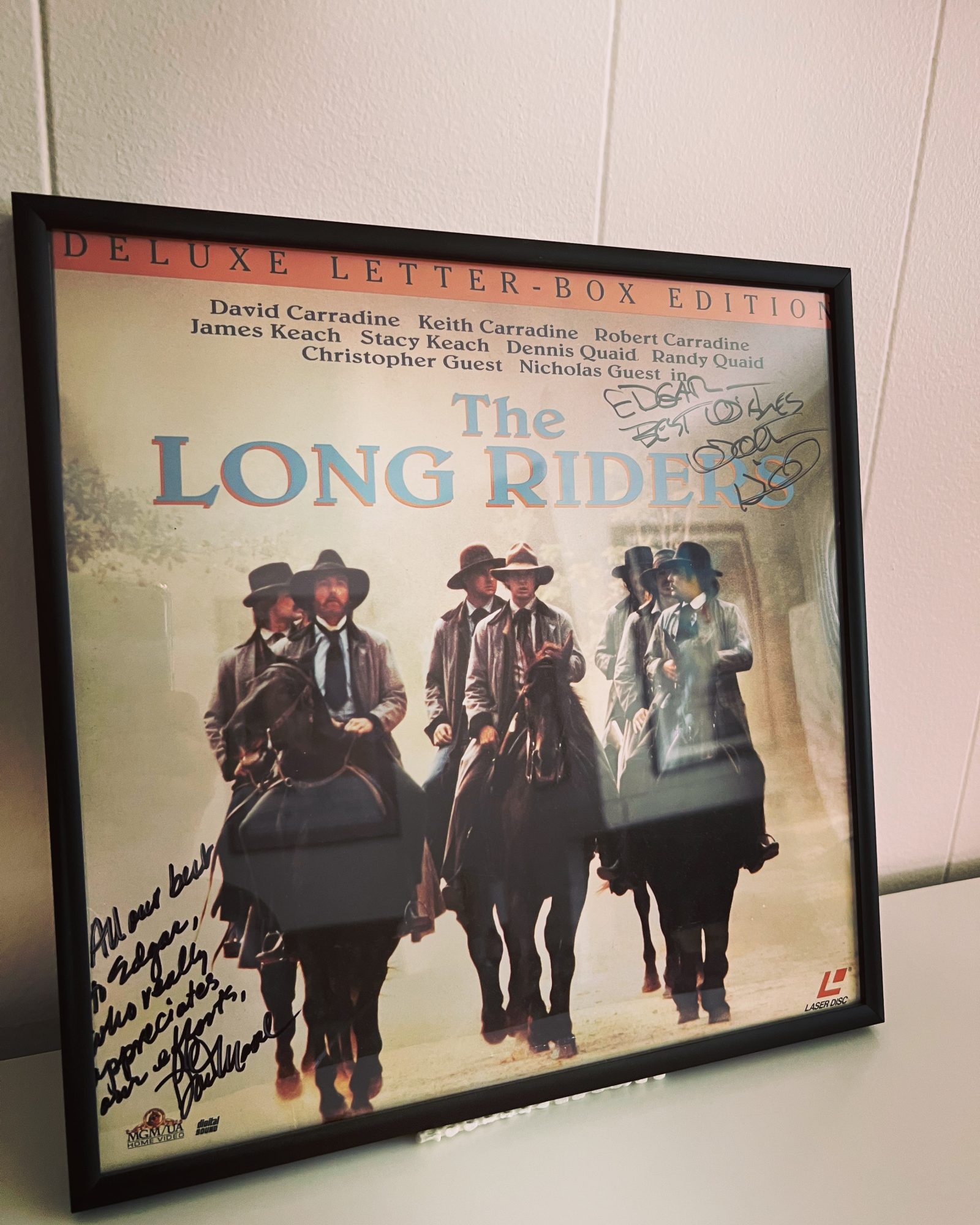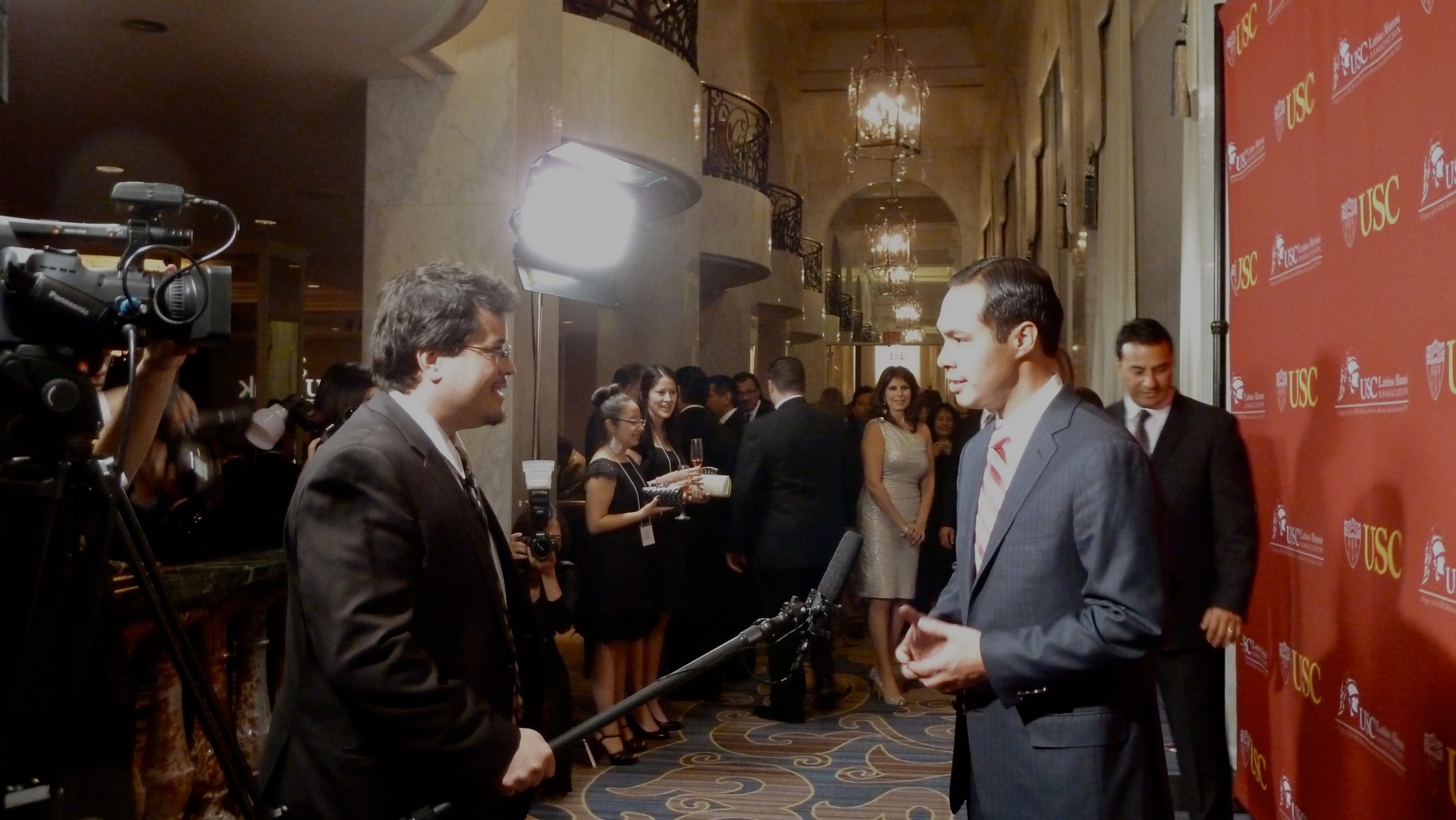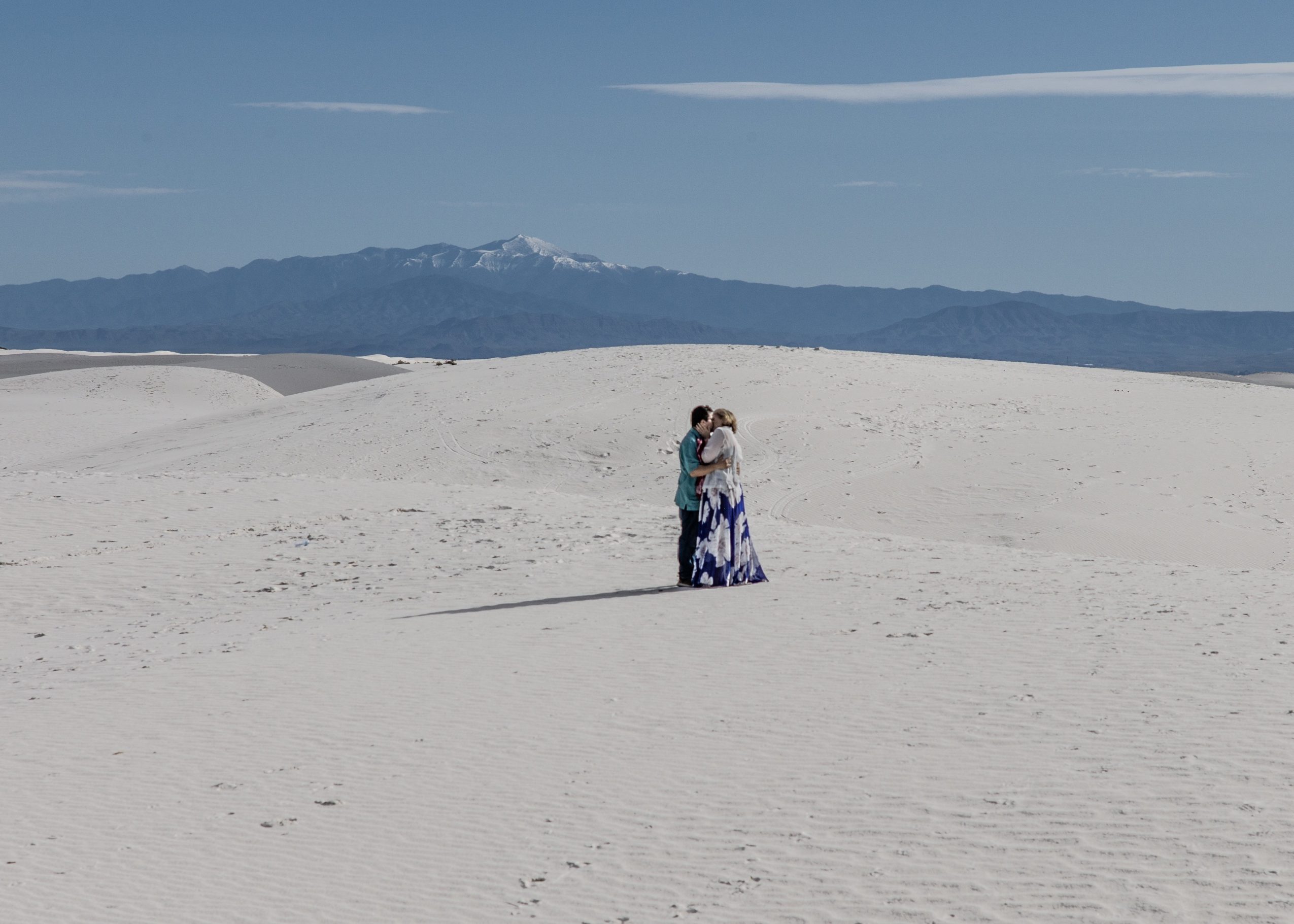 Image Credits
Agua Dulce set photos by Paul Guyot Headshot photos by Mo Barry HOTEL photos by Edgar Pablos Photo of Edgar Pablos with Antoine Fuqua on the set of REPLACEMENT KILLERS by Frank Masi. Photo of Chalo Gonzalez with Director Sam Peckinpah 1975 courtesy of Katy Haber Photo of Chalo Gonzalez, his Wife Martha and Edgar by Sharon Smith Holley Last Man Standing photos by Edgar Pablos Photo of Edgar Pablos with Walter Hill by Paul Guyot Edgar Directing PSA for USC Latino Alumni Association by Justina Mintz Edgar Directs Mark Sanchez for USC Latino Alumni Association by Justina Mintz Edgar at Alameda Museum and Edgar Mediation Documentary photo by Tony Chiu Edgar interviews Julian Castro at USC Latino Alumni Association Gala by Judith Cummings. Photo of Judith Cummings by Justina Mintz USC Graduation photos by Alberto Mata Photo of Edgar Pablos with Joe Dante courtesy of Sharon Smith Holley Photo of Edgar Pablos at YWCA PSA by Ash Sutton Photos of Edgar Pablos and Jennifer Clymer Proposal at White Sands by Eric Spier Tribesmen Pictures Logo Designed by Robert Goldie of GR Design Studios All others by Tribesmen Pictures
Suggest a Story:
 VoyageLA is built on recommendations from the community; it's how we uncover hidden gems, so if you or someone you know deserves recognition please let us know 
here.