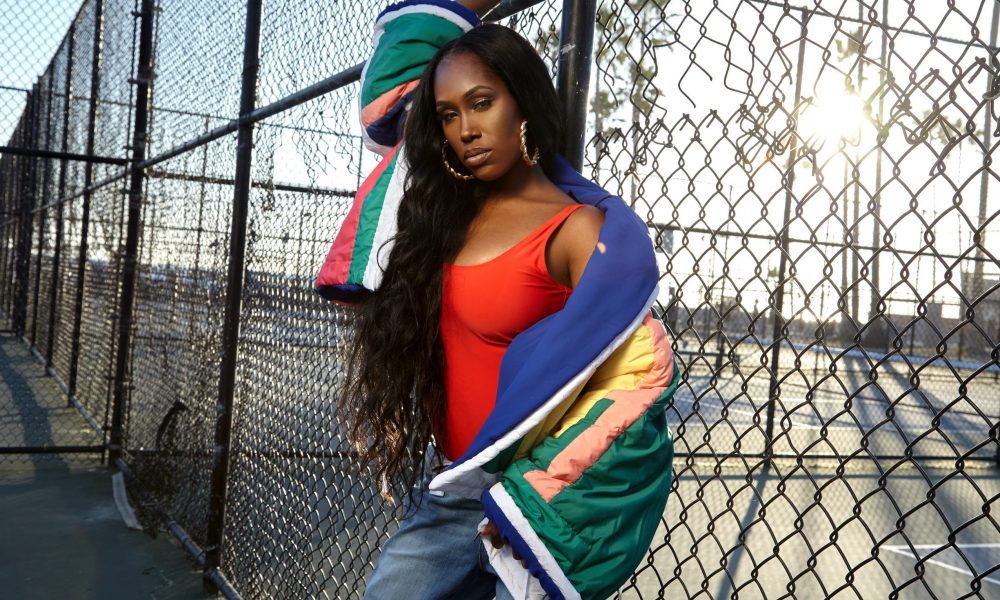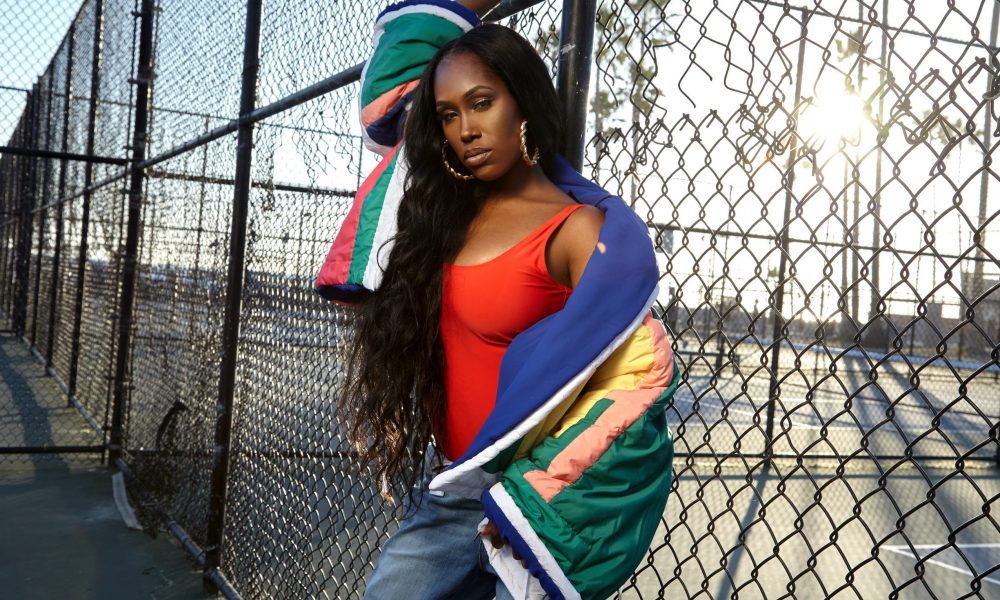 Today we'd like to introduce you to Chantel Heath.
Hi Chantel, so excited to have you on the platform. So before we get into questions about your work-life, maybe you can bring our readers up to speed on your story and how you got to where you are today?
My biological mother gave me to a family that took me at 3 months old because of her drug addiction. When I was 3 years old, my foster parents bought me a toy microphone for Christmas. While being loud singing and rapping, it was the first time I said out loud "I am going to be a dancer."
My parents enrolled me in a dance class in Darby Park when I was 3 years old and haven't stopped dancing since. Through the years, I trained at some of the best dance schools in Los Angeles. When I was 11 years old, I was featured in Tupac Shakur's video "All About U" not knowing it would be the last video before he was killed.
The dance studio that changed the game for me was Universal Dance Design under the tutelage of the late Paul and Arlene Kennedy of Universal Dance Designs. I was a part of the Kennedy Tap Company and by 13, we were a group of super talented kids that were given the opportunity to be a part of, Alicia Alonzo's "International Ballet de Cuba." At that time, Americans weren't allowed to even travel to Cuba.
By the age of 15, Savion Glover asked me to come to New York to perform with him and the fellas and I couldn't believe it. My love for real musicians was heightened working with him because he is a musical genius with tap dance. I got to talk music with him from John Coltrane and Miles Davis to hip-hop music by method man and Busta Rhymes.
As a member of Savion Glovers Tap Group "Tye Dye" we opened the Cannes film festival for the moulin rouge, danced in the Jerry Lewis telethon and the 2002 winter Olympics. By the time I came back to my dance school, I was able to get my teachers to start letting me teach and choreograph dances for my peers and some students and parents weren't fond because I was young and they didn't feel like I should be teaching.
That same year, my choreography was featured at a dance festival in Finland. I went to middle college high school, and I always wrote poems and lyrics and rapped and sang at the lunch tables with the guys. After school, I would hang out with my friends and make beats on the MPC because the music was my 1st love outside of dance.
My foster mom, Jerole D Jackson is a stewardess and mother at First Ame Church. I grew up singing in the choir because my mom lived in the church. All I had time to do was dance , study Martial Arts and sing in the choir. I didn't do normal kid stuff like sleepovers and camping. By 17 years old, I was able to dance at the kremlin in Russia as a tap dancer, where only prima ballerinas had set foot.
We made history as African Americans and toured all over Russia, Ukraine, and Kazakhstan. When I started to work with Debbie Allen at 19 years old, the game changed for me. I taught at the world-renowned Debbie Allen Dance Academy for 12 years, teaching tap and hip-hop.
I worked with Debbie Allen closely choreographing TV shows like an empire, so you think you can dance, and currently, you can see me featured on the Netflix show 'dance dreams," the hot chocolate nutcracker.
I have choreographed and danced for some of the biggest artists and TV shows, but everything for dancers, actors, and artists stopped when the pandemic hit. With no work and fear of not being able to survive, I picked up my pen again and started writing lyrics again. I had a lot to say and needed to let out my feelings through music.
I did a freestyle to pop smokes Dior and creative directed a visual in the city where I'm from, Inglewood & California. I brought my friends in, and they were like you want to do what??? And nobody thought I was going to do it. After that video, I teamed up with some dope producers/ writers that go by "MODULA " Day Underscore Lamar Alexander .
My favorite song we worked on is "Henny Brina" it made me want to get up and dance the moment they played me the record. I had no idea that it was going to be something that could compete with the artist out right now.
When I got wind that they wanted to demo the song, I was like "No, that's me," and I know other artists won't bring that West Coast vibe, choreography, and creative direction with a small budget.
I played the record for some of my famous choreographer friends and producers, and they were like, all this time you could sing and rap and didn't say anything all these years??? The pandemic made me hungry and pushed me out of my comfort zone.
I'm used to working with some of the biggest celebrities and artists. The whole time I've studied and learned from the best. My single "Henny Brina" is out on all platforms. I recently put out an edgy video that I produced , Creative directed and collaborated with Director , Ashley Eberbach, a Dope woman originally from Detroit to bring my vision to life.
I recently worked on the film "Jazzman" with Tyler Perry as assistant choreographer to Debbie Allen, and he gave me lines in the movie on the spot. I put my video on hold because it was Tyler Perry, and what an incredible experience to work with someone so passionate and hands-on. My goal with the music is to show little brown girls and boys that anything is possible and bring hard work and skill into the world of a quick fix and instant gratification.
I have two daughters, Mayeiko and Malana, and I had to show them that mommy is multi-faceted and popping. My daughter, Malana, recently interviewed with Kid Nation, and when they asked her who her favorite artist was, she said my mommy Chantel aka Chocahontas.
Can you talk to us a bit about the challenges and lessons you've learned along the way? Looking back would you say it's been easy or smooth in retrospect?
It has never been a smooth road coming up or now. I've been told I can't, I won't or it's impossible my whole life. I had auditioned for artist and was told I was too good, or too pretty. It can mess with a young person's confidence being sometimes overqualified for the job.
When I grew up, I didn't have money or the opportunity that a lot of my peers had, but all you had to do is put me in the room. I am thankful for My foster parents Willie and Jerole Dean Jackson for getting me to every class or audition and instilling confidence in me and I applied that to whatever I did. I always did the opposite and brought my spin to anything I did. I grew up in the inner city of Inglewood and Los Angeles.
Catching the bus to get to class. Made it through drug-infested neighborhoods, gang violence, gunfire, and all that comes with inner-city living. I watched my brother Christopher Broughton, who is also a dancer be a victim of gun violence. He was shot 4 times in the legs and by the grace of God, he's still one of the best Tap dancers around.
I never let people dictate where my future could take me or let my setbacks stop me. At 19 years, I was teaching on the same faculty that were once my teachers and reminded me that I was meant to be in the room.
Appreciate you sharing that. What else should we know about what you do?
I am an Artist , Actress , Choreographer, Model and Master Dance Instructor and I travel all over the world to share what I call the "Heath Experience" . I love giving back to my students because I don't just teach them how to dance or perform but I give them preparation for real life.
Like don't come to my class late because you won't go to that job late. A lot of my students are dominating the dance world with artists like Beyoncé, Justin Bieber, Usher, and Lady Gaga name a few. What separates me from others is my undeniable authenticity , skill and my willingness to do hard work despite adversity. I get it done .
Nothing I've done has ever been easy. To be able to do what I do with style, grace and beauty takes never giving up and never using the words I can't. Being a Master teacher means that I am still a student with a willingness to learn more and explore.
What matters most to you? Why?
My little girls are what matter the most. Knowing that I'm raising decent human beings and helping them on their journey of being who they want to be in this world is what matters to me.
Besides family, I want to continue to learn and grow. The moment we stop learning, we're done.
Contact Info:
Instagram: @chocahontas187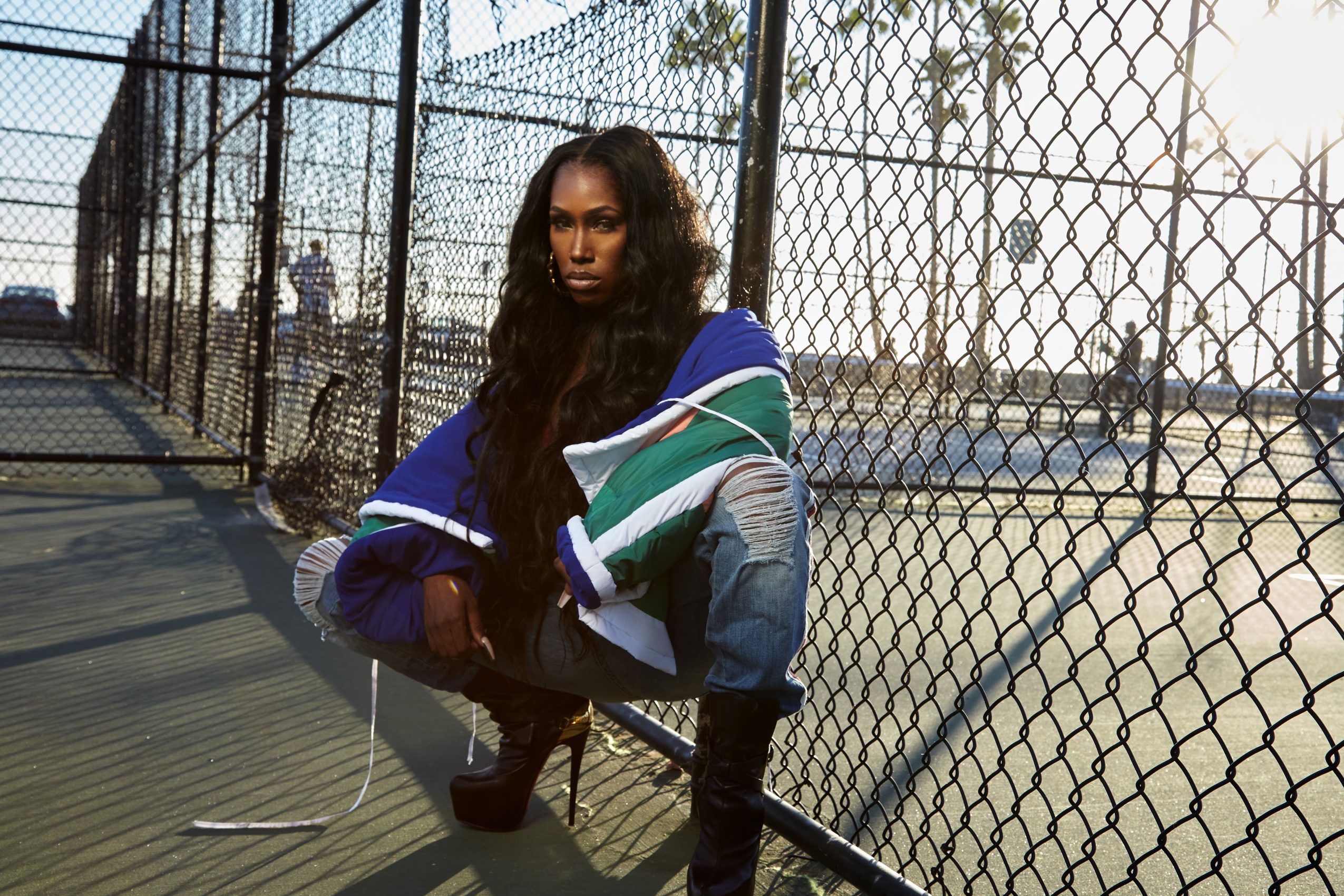 Image Credits
Dae Howerton, Neiman Tate, Jessica Mcfarland, and Lucas Luxe
Suggest a Story:
 VoyageLA is built on recommendations from the community; it's how we uncover hidden gems, so if you or someone you know deserves recognition please let us know 
here.