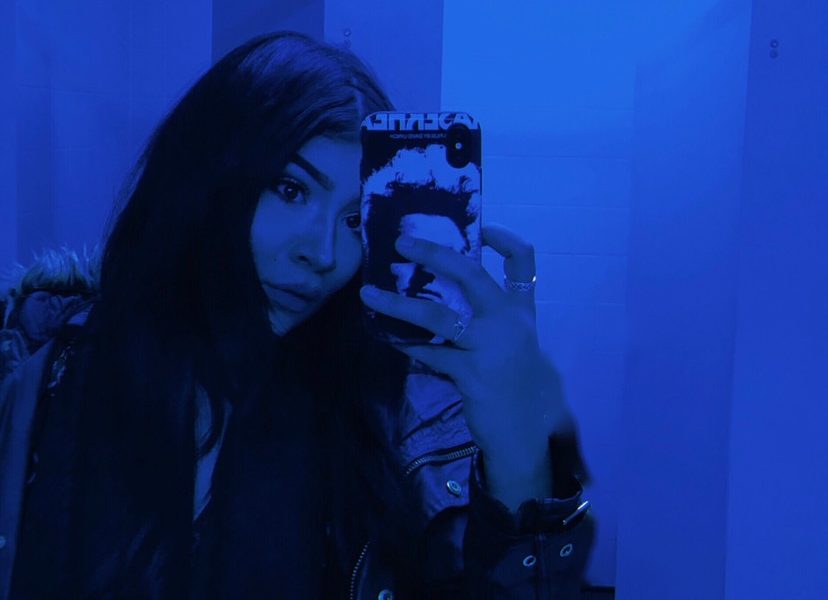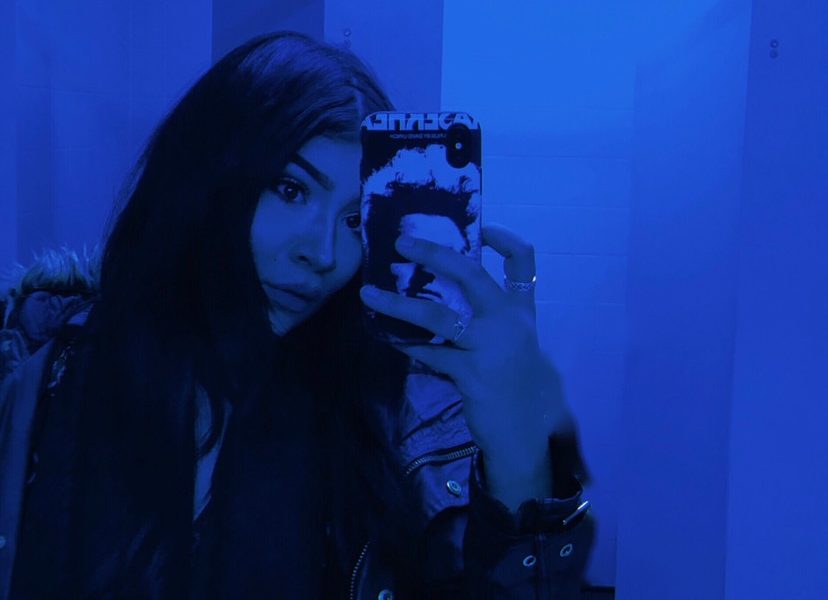 Today we'd like to introduce you to Tristin Alexandria.
Tristin, let's start with your story. We'd love to hear how you got started and how the journey has been so far.
The day I started my first real job working as an accountant, was probably the day my film career started. I know that's strange to say for someone whose first conscious memory is knowing at the age of three, that she wanted to make movies. But even with knowing that, my path towards becoming a filmmaker has been anything but straightforward. I worked that job for a year, 9-5pm, five days a week, and I hated every waking moment of it. Waking up every day doing something I hated, slowly suffocated, all the parts of my soul and mind that actually mattered to me. So, I told my parents the second the 365th day hit that I had made the decision to pursue a film degree. I was born in the San Fernando Valley but raised in a gang-dominated area of Crenshaw. I didn't come from a background with many opportunities. My mom was a first generation immigrant from Chiapas, Mexico and my father was a self-made African-American man who accomplished all he had in-spite of being the son of a mechanic. I know their biggest desire for me was to give me more opportunities than they had had in life. So, the thought of their youngest child pursuing one of the toughest industries in existence, the film industry, terrified them. After many long discussions, I ended up taking a leap of faith. I left my job, I left every friend I had, and I packed two duffle bags and moved to the United Kingdom to study filmmaking, having never stepped foot on foreign soil in my life. My experience living in Scotland was one that changed my life for the better. Having the opportunity to explore my interest in film in a place that was new and unshackled from the collective tastes and opinions that had surrounded me my whole life in L.A. allowed me the freedom to choose each frequency and inflection of my own artistic voice.
A few years later, I returned to L.A. to finish out my degree. I commuted four hours from my parents home in San Diego to Hollywood, every day for two years. More than any class I had, I think the work ethic that I learned during this time was the most educational. In L.A., you are one of the thousands trying to run in the same hamster wheel and it can get discouraging when you blend into the back of every room. Having both an insatiable hunger for this art form and determination, taught me not to rely on schools or outside forces for my career. Instead, it taught me to create opportunities for myself in-spite of every dead-end. This outlook eventually led me to find a career for myself in producing. As a producer, I found I was able to take just words spoken in conversations and manifest them into something more, into moving images projected on bright walls in the dark rooms of cinemas. Fast forward to now, I've been able to leverage the name I carved out for myself as a producer and do what I always wanted to do with it: direct my own movies.
Great, so let's dig a little deeper into the story – has it been an easy path overall and if not, what were the challenges you've had to overcome?
My journey hasn't been smooth, and I wish I didn't have to say that. The year I left for film school a really terrible thing happened. I was sexually assaulted by a coworker. I tried to forget it for a long time. But, while in Scotland, the realities of that situation caught up with me. On the outside, I was fine, on the inside the trauma I was going through weighed me down and I started to get very ill. During my last year of school, I was diagnosed with fibromyalgia, arthritis, and chronic fatigue syndrome. All of these conditions are aggravated by stress and incurable. In light of that, I had to let go of my new life I'd started in the U.K. and move back home to be closer to family until I learned how to manage my diagnosis. It felt like I was 22 in the body of a 60-year-old, and I started to see my dream slip right out of my hands. Every doctor we met said that filmmaking would no longer be in the cards for me because of its physical demands. That was the moment where I saw my dream get taken away. I think losing everything taught me how much I was willing to do, for what I still had left. And I still had the passion in me to do what I had always wanted to do: create truthful art. I remember sitting on my bedroom floor, telling myself that I wouldn't let the darkness I'd experienced in life take a precious thing. If it wanted my dorm room, okay. If it wanted my education, okay. If it wanted my strength, that was okay too. But if it wanted my mind, my soul, and my passion, I told it "no," because those were precious things. So, I woke up every day warring for those parts of myself. I signed up to finish out my film classes here in L.A. and every day when I got up at 3 a.m. to begin my commute, or I wondered if I'd be able to lift camera gear with spinal arthritis, or when I sat on sets with students thinking I was pretentious for seeming too serious. I just kept saying to myself, "no." Don't let anything touch this passion you have because it is a precious thing. And precious things are worth fighting for. I think my advice to young women who are still starting out is to realize how important the war for your mind is. Because everything in this world wants to take control of it. And no one tells you that. Every sleazy director or professor trying to sleep with you, every narcissist on set that doesn't want to see a young woman take control, and every insecure person who questions your artistic vision all fight for control of your mind. They get you to doubt yourself and your own strength. And those are the exact things that will actually allow you to both realize, and create, your dreams. I think you can throw your iPhone down Sunset Blvd. and it'll hit some guy with a great idea. But you can throw that same iPhone, the same way, every day and never hit one person with an ability to realize their ideas. The most powerful tool we have in art is our minds because from it, the power inside yourself to create everything worth creating is born.
Please tell us about Room 928 Films.
I founded a production collective, by filmmakers for filmmakers, called Room 928 Films that we hope will redefine how the system of the film industry operates. My first degree was in business, and the first lesson we were taught was, "never shoot down anyone else's idea unless you have a better one to provide." That lesson was the start of our company. There was so much that I saw happening in the industry that I wished could be different. I didn't want to just talk about the problem, but rather come up with better solves for the problem than what I saw being offered. With Room 928, we rethought how production companies work. Rather than focusing on being a physical hub of all things production, we modernized that definition and turned it into a production network. Essentially being a world wide web of production, taking information, connections and skill sets that your average indie-filmmaker wouldn't have access to, and putting it in a central place that could be accessed anywhere. We took our idea internationally and within the first year created Room 928 divisions in the United States, United Kingdom, Australia, and Sweden. This meant that we then had an ever-expanding, global, database of connections and talent that could be wrangled together in minutes for any project. This nimbleness allowed us to make projects happen quicker, faster, and cheaper. Having these unique advantages meant we were able to land large contracts because we could offer freedoms bigger companies couldn't. We believe that the mark of true strength is that it doesn't need to be hoarded, it can be shared. So, the next chapter for Room 928 is focused on becoming a resource to actually equip filmmakers to better create their own projects. Do you need a sales agent? Great, we can find that. But we can also equip you to bring your own project to market. Because to us, the goal is to un-subjugate our minds from the idea that you need a major studio to have a career. This social hierarchy in Hollywood is a problematic machine that has lasted far too long. We know the way to shut down a choke-hold like that involves empowering others to demystify the power that surrounds those at the top of the entertainment industry. You wondered what I'm most proud of about my company. And it's a hard thing to put into words. But I'll try. I think that the greatest teacher in my life was the word "no". It's something I've heard so frequently in life. But what happens after "no"? What happens after you don't have another opportunity lined up or your health fails you, but you still have talent and you still have desire? What I'm most proud of about my company is the fact that it is working daily towards showing people that even if you go to a major studio and the answer is "no", and life uppercuts you with everything it has, and it keeps telling you "no," that doesn't have to be the end of the road for your dreams. If you're willing, that word "no" can teach you how to be bolder, sharper, and stronger in your own talent and it can catch the eye of the people who matter. And together, you can turn what was intended to hold you back, into the very thing that takes what's meaningful inside you and your art, and carries it out into the world.
So much of the media coverage is focused on the challenges facing women today, but what about the opportunities? DO you feel there are any opportunities that women are particularly well positioned for?
I think there are so many different types of people in the world – women, girls, men, with wholly unique things that only they can offer the world. That's the whole premise of being an individual. Blanket statements are tough for me, but if I had to focus on what I thought women can offer as a whole I'd put it like this: I think that for anyone who's stepped foot in this industry we all know that it's a bad place. And bad things happen here more often than I'd like to see; It's a place filled with a lot of hurt people and a lot of broken people. I think that women have a natural inclination towards being nurturing. And that's what people here need most. People who cut through the facades – and care. Everyone tells you if you want to be a successful woman in this industry that you need to be tough, cold, and detached. And maybe that is how you get successful, but that's not how you change things. I think women are some of the best-suited candidates to change things here for the better, and I think the power to do that doesn't come from letting go of the parts of you that are worth treasuring, but by clinging on to them. No matter what field your interests lie creatively from sound design to cinematography — our industry needs people who embody on a daily basis the exact definition of what it means to be nurturing: the act of caring for and encouraging growth and development in others and in our world. We need women in casting offices that care to make honest choices that dismantle the idea of the "hollywood-look". We need women as Directors that encourage safe and empowering environments on their sets. We need women as agents who care about their actors boundaries and don't put them up for roles that demean their integrity. In jest, I think a nurturing disposition in this industry may make your journey to get to where you're going longer, but it'll irrevocably change the road you're leaving behind for the benefit of others that walk along it after you. If you have it within you to bring forth change and healing in this world, then I think the best path to walk down as a woman, at least in my eyes, is prodigiously clear.
Contact Info:
Image Credit:
Images Owned by Room 928 Films. All Rights Reserved (2019)
Getting in touch: VoyageLA is built on recommendations from the community; it's how we uncover hidden gems, so if you know someone who deserves recognition please let us know here.