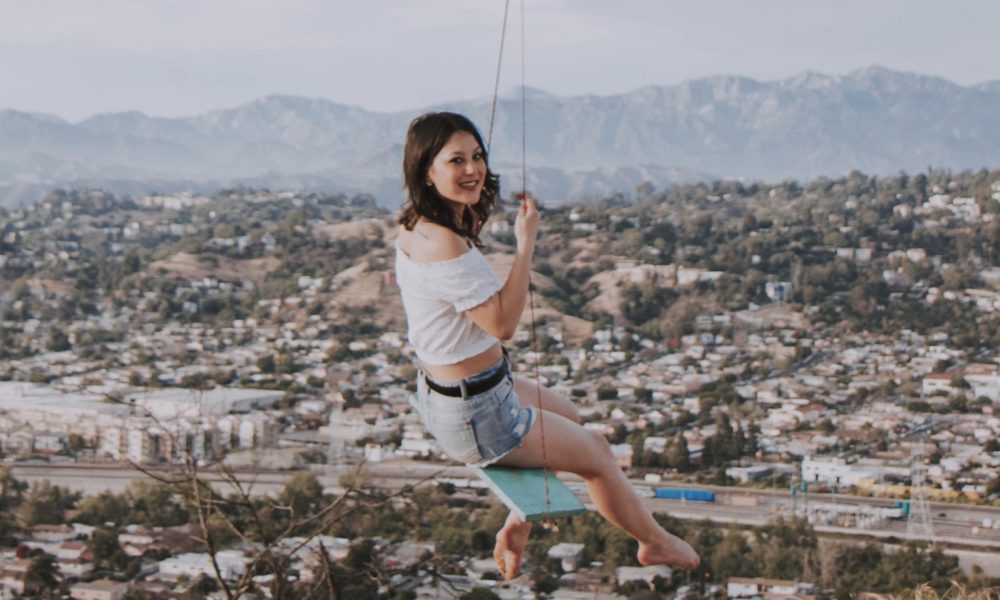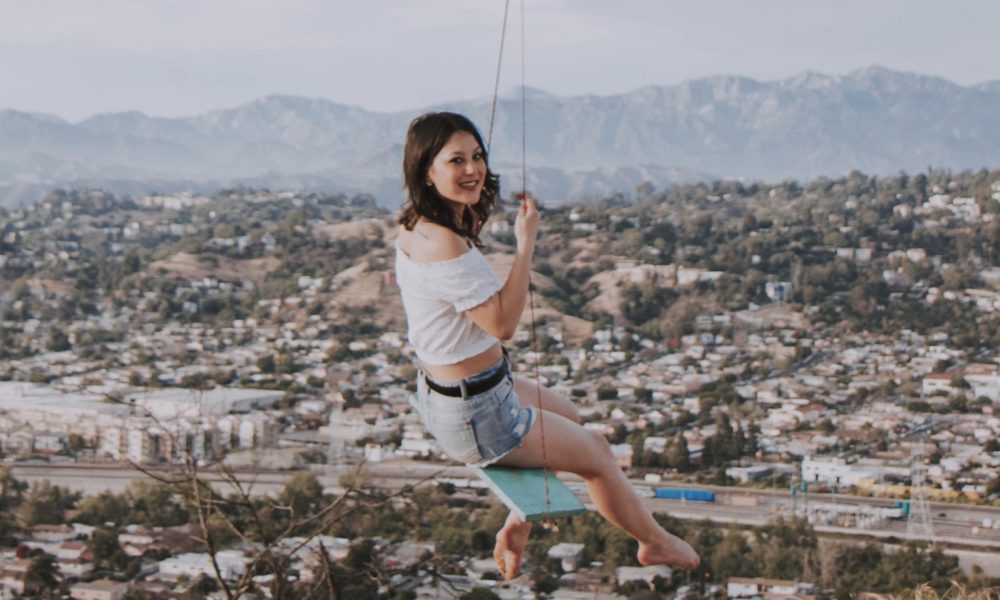 Today we'd like to introduce you to Nicole Koch.
Thanks for sharing your story with us Nicole. So, let's start at the beginning and we can move on from there.
My story… being a digital/TV host, I'm used to asking this question but rarely do I get the chance to answer it myself. I suppose the only place to start is the beginning! Most people wouldn't guess that I had this beginning but I want to mention it as I truly believe it's why I am who I am today.
I grew up with an extremely loving and strong single mother and a very intelligent and outgoing younger brother and we, unfortunately, lost my biological father (who I didn't really know) and my dad (the man who raised me, two different people) when I was at a young age. Little did I know, that it would affect me in all areas of my life. I knew for a long time that I wanted to interview people as a career, so I could hear their stories and spread inspiration and knowledge through them. After those deaths and a few other losses and heartbreaks, I completely shut down emotionally. I developed Panic Anxiety Disorder, which unfortunately isn't very uncommon these days. Because I felt so out of control after losing them, I tried to find control in other places and it completely affected my relationships with everyone around me – family, friends, coworkers, romantic relationships, etc.
As soon as I was able to leave the Bay Area (where I grew up), I made the move to Los Angeles to pursue my career. Because I was emotionally unavailable as a whole, I was extremely logical, practical and analytical. I truly believed any emotions would set me off my path and would cause me to procrastinate and waste time, so I avoided them at all costs. Because emotions no longer existed to me, I was excelling in finishing my degree and landing job interviews. I had no distractions, I had tunnel vision of getting hired at an entertainment company to be a reporter/host, and I landed one at a company called Young Hollywood, where I still am today. I started out as an intern writing for the Editorial Department, got hired on as their first Social Media Manager and a few months later got thrown onto my first red carpet at Super Bowl 50 in San Francisco, where I hosted interviews at the Rolling Stone party, where Stephen Curry (the Warriors) and other stars attended. For a long time, I really believed I could live the rest of my life without letting my emotions affect me. I was doing great in a lot of areas of life, but what took me the longest to realize was that I was completely missing out on the entire reason why we're all here. I was simply existing – I wasn't living.
For 12 years, I numbed myself. I didn't cry and kept everyone, including my closest family and friends, at arm's length distance. I was so afraid of losing more people in my life, I felt like not letting people get too close was the answer. My personal relationships weren't as rewarding as they could have been and I started getting tired of accidentally hurting others because I was so unwilling to meet them halfway, emotionally. Of course, I loved people wholeheartedly, but letting them into my emotional world was a different story. The problem with all of this, besides the obvious, is that I wanted to be a host. I wanted to connect with strangers. Since I was little, strangers would come up to me and tell me their life stories without me asking. I used to joke that I had a "tell me everything about your life" sticker on my forehead because it happened so often. I always knew one of my purposes in life was to inspire and help others – but how could I truly do that, how could I actually connect to other human beings if I wasn't willing to open up with them? I had to make a change. I had to overcome my Panic Anxiety disorder, control issues and more, to make my dreams come true.
My dad told me that if I graduated school with straight A's, he'd take me to Paris, my dream city. Unfortunately, we lost him before he could do that. So, on the 12 year anniversary of my dad's death (May 2018), I took a solo trip to Paris and London, for us. First of all, everyone needs to take a solo trip somewhere, because it was THE most rewarding, exhilarating, terrifying thing I have ever done in my entire life. Something happened to me during that trip because I came back an emotional being again! No longer a robot, I was healing! Ever since then I've cried happy and sad tears, pulled my loved ones close to me, physically and emotionally, and have taken the time to talk to strangers and others, about the importance of humanity, emotions, and vulnerability.
Now, I bring it into all of my interviews. At Young Hollywood, we like to keep the conversation light, fun and entertaining, which is amazing because we all need that love and positivity. However, because I know the importance of all of this, I feel a duty to share my story with the talent and celebrities we bring in or at least let it influence where our conversation goes. They're human like all of us, and love and suffer the same ways we do. I've been lucky enough to get so much positive feedback from the guests we have in our studio. When they tell me how much they loved talking to me because I made them feel safe, feel heard and feel seen, I'm reminded of why I'm here. If only everyone in the world understood the power of all of that… humans are so intricate, yet so simple. All we want is to love and be loved back, so as a digital/TV host, I try to use my past heartbreaks and moments of pure happiness to make people feel less alone.
Great, so let's dig a little deeper into the story – has it been an easy path overall and if not, what were the challenges you've had to overcome?
It definitely hasn't been a smooth road, but there's a magic in that, isn't there? "We need certain darkness to see the stars" is one of my favorite quotes, because it reminds me that we need the lows to appreciate the highs and vice versa. I mentioned some struggles in the question about my story, but my advice to all women is this:
Your power is in your emotions, sensitivity, and vulnerability. Without them, you lose your magic. Think about it – if we lost that part ourselves, we'd become robots. We'd lose our uniqueness. If you ever feel like you're "too much" or "not enough", you must turn the question around and ask yourself if the situation you're in or the person you're dealing with is "too much" or "not enough?" So often, we get caught up in that when in reality, it's our gut intuition giving us the red flag warning that we are meant for more. The magic you see in others, the qualities you see in others and want in yourself, is the magic and qualities you already have in you. You just have to find them. Look at yourself in the mirror (literally and figuratively) and love who you're looking at. Fall in love with you. Remember to breathe – breathing properly fixes so many problems, especially ones caused by panic or anxiety. Also, stop putting yourself in boxes or putting restrictions on yourself – taking "should", "shouldn't" "shouldn't have", etc. out of your vocabulary will probably help you tremendously. Just breathe, just be, live through love and continue to believe in the magic!
Please tell us about your work.
I'm the Social Media Manager and TV host for digital media brand, Young Hollywood (no negativity and no gossip!). I get to spend my day tweeting at talent and celebrities, posting on our Instagram account, commenting on profiles and giving the brand a voice. It's SO much fun and I love when talent and celebrities recognize myself and the brand out at events, red carpets, etc. because it gives me the validation that we're continuing to help people have a fun time and feel safe with us during interviews!
As a host, I like to think that I'm known for being real – whether it's a sarcastic comment I make, or I'm deep diving into a conversation about life, my goal is to always come across as authentic, strong, not afraid to embarrass myself (in the right moments, of course, haha!) and genuinely interested. I've gotten feedback from talent and celebrities after interviews with them and it means the world to me when they say they felt safe, seen and heard with me. I think what sets me apart as a host is that I'm not afraid to go deep. I've gotten into conversations with people about anxiety, depression, death, and other "not so glamorous" topics, but that's what makes me feel closest to my purpose. Because I've experienced hardships in the past, I like to think that I'm more comfortable handling those types of conversations and hopefully by doing so, I can inspire others to get more comfortable with those topics as well. Most of my interviews happen on the famous Young Hollywood white couch, so I think it helps the talent and celebrities sit back, relax and ignore the cameras. Let's talk about the deepest things in the world, but let's have some fun while doing it! Imagine life long friends catching up over some coffee or beers – that's the vibe I want in every interview.
You can watch me on Apple TV, as well as our free mobile app, YouTube channel and younghollywood.com!
Often it feels as if the media, by and large, is only focused on the obstacles faced by women, but we feel it's important to also look for the opportunities. In your view, are there opportunities that you see that women are particularly well positioned for?
"A woman who loves is powerful, a woman who loves herself is unstoppable" – another important quote!
Without the highlight on the challenges we face within ourselves and others, people would probably struggle with appreciating the opportunities we go for. In my work specifically, I definitely always mention the opportunities but we gotta touch the challenges as well. Without them, we'd be inexperienced, judgmental, indifferent and probably heartless. I truly believe that. Heartbreak makes us human.
Like I mentioned before, a woman's power (a human's power) lies in their emotions, sensitivity, and vulnerability. If we can normalize those for everyone, opportunities would be coming left and right. Opportunities in career, love, and life. There's a reason why mothers, motherly figures and mom-like energies have such power over the world we live in – they're what make the world go 'round, they create opportunities for themselves and they don't wait for them to show up.
Women are powerful when they realize their value and worth. I still struggle with that sometimes. Once we quit comparing ourselves to men or other women, we can learn to stand alone as our own beautiful thing and nothing will stop us! Cue Beyonce's Run The World (Girls) song, obviously. Also, shout out Beyonce who's a Virgo (like myself!) aka the Virgin aka the mother! 😉
Contact Info:
                                                Image Credit:
Stephanie Saias, Brandon Mahk
Getting in touch: VoyageLA is built on recommendations from the community; it's how we uncover hidden gems, so if you know someone who deserves recognition please let us know here.