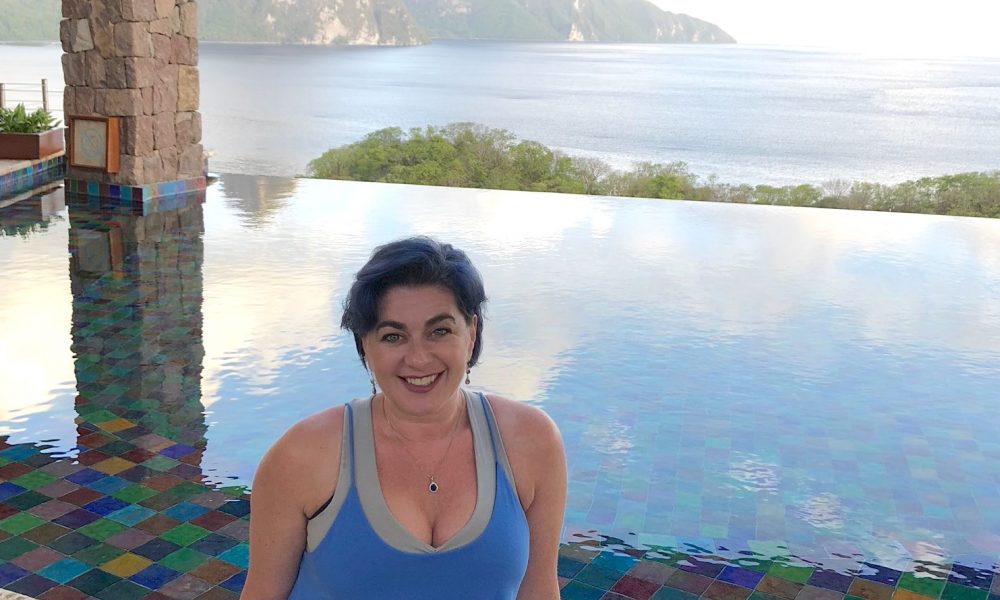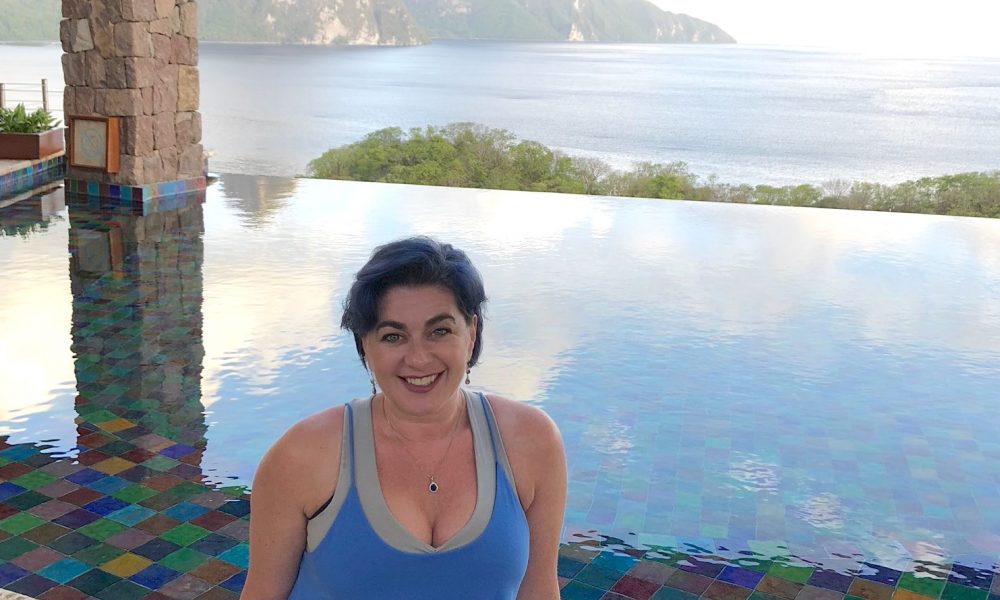 Today we'd like to introduce you to Deborah Hurwitz.
So, before we jump into specific questions about the business, why don't you give us some details about you and your story.
I began my career as a young concert pianist while still in England, where I was born. My family moved to New Jersey when I was ten, and throughout my school years I performed, competed and worked as a professional artist. I wrote my first pop song when I was 12 years old and dreamed of being a star, though I felt a great deal of pressure from my family and academic community to find a "real job," not pursue music professionally.
After graduating Princeton University, I made a beeline for New York City and immersed myself in the commercial music scene, working my way up from internships and general networking meetings to freelance writing positions at jingle production houses and sub keyboard spots in the Broadway pit orchestras. By the time I was 25, I had composed scores for national commercial campaigns, played a handful of top Broadway shows, including Miss Saigon and The Who's Tommy, and gone on my first national tour.
Along the way, I kept writing and producing my own music, although making a living was always my top priority and my mission was to be a full-time professional with no "day job" or "survival gigs." So, I chased the TV, film and Broadway credits, always looking for the next paycheck, and learned how to weather the feast-or-famine storms that seemed to be an inescapable part of my industry. I toured with Cyndi Lauper and Cher, composed music for projects ranging from Sesame Street to Jack Nicolson's "The Crossing Guard," and served as the original Associate Conductor and Music Technical Designer for the Broadway hit "Jersey Boys."
In 2011, I was hired as the Music Director for Cirque du Soleil's flagship Hollywood production, "IRIS: Journey Through the World of Cinema." This was a huge opportunity, to serve on the core creative team of a $100 million production that was literally built into the Kodak Theatre (the prestigious 3500-seat venue where they hold the Academy Awards every year), working with A-List composer Danny Elfman every day, conducting a complex live show with 72 artists on stage, a ton of tech and a live 8-piece band. I left my full-time post at Jersey Boys, moved my life to LA and loved my new gig, but when the show closed less than 2 years into its run, I was exhausted. Because I'd been consumed by the show and its attendant needs, I had no irons in the fire, no "next big thing" lined up. I was starting over, and I didn't know how to make a living on the west coast.
At that point, I hit something of a mid-life crisis. I didn't want to go back to doing essentially the same things I'd done in my twenties – network, pound the pavement, hustle for gigs – yet that was really the only option before me. As an artist, I'd spent so long cultivating my skills as a mercenary of sorts (composer for hire, session player, music director, etc.) that I didn't even know what kind of music I wanted to make, much less how to get paid to do it. So, I started a network marketing business that ultimately taught me a great deal about being an entrepreneur. I learned how to generate additional streams of income, got great at enrolling new clients and business partners and built a team that generates passive income for me to this day. But I was still exhausted, I didn't love what I was doing and the money never quite reached a level that felt both stable and sufficient.
So, about two years ago, I did a deep dive into online marketing, worked with a series of top leaders and became a different kind of creative professional. I brought together my artistic and entrepreneurial paths into the world of coaching & transformation and started working with perfectionists on breaking through procrastination. It has been a game-changer! I now have a thriving coaching business, entirely online (I work through Zoom, Skype, phone and email, both privately and with groups) and I feel incredibly fulfilled and inspired by helping others break through their own blocks and struggles. I'm a better artist now, because I'm able to follow my own desires and ideas, rather than looking for others to hire me, and I'm enjoying extraordinary collaborations and creative opportunities as a result.
Do you have any advice for other women whose just starting the same kind of journey?
Advice for women just starting out: TRUST YOURSELF. Trust your own hunger, ambitions, and dreams, and know that if you truly desire something — not because of what others will think or because of some status symbol, but because your soul is calling you to it — then, there's probably a good reason for that. Go after it!
Please tell us about Maestra.
I am a composer, music director, recording artist and productivity coach for perfectionists.
I'm best known for my work with Jersey Boys, Cirque du Soleil, and Cyndi Lauper, but honestly, I am most proud of my work as a solo artist and as a film composer, where I believe I've created truly powerful, compelling music for pictures. Currently, I am most excited about the coaching business I've built from scratch in just over 18 months, where I serve a tribe of almost 5,000 kindred spirits and work closely with clients through both private mentorship and a group coaching program called, "Mission Accomplished." I've been featured in Forbes magazine and the Huff Post as an emerging entrepreneur to watch, and I am the co-author of an Amazon #1 Bestseller called "She Made It Happen: 22 Inspiring Stories from Women Entrepreneurs Around the World." What sets me apart as a coach is the fact that I have real credibility as a professional artist and I walk my talk! So, when I teach and train on productivity, getting unstuck and doing the tough work, my clients know that I've been there and I'm able to provide effective, practical solutions to their problems. I truly do help people get things done that matter to them.
Often it feels as if the media, by and large, is only focused on the obstacles faced by women, but we feel it's important to also look for the opportunities. In your view, are there opportunities that you see that women are particularly well positioned for?
Oh my, so many! As women – women in the west, in particular – we have unprecedented opportunities to lead, take a stand, teach, role model and otherwise succeed as real players in the marketplace and on the world stage. As our world becomes increasingly over-stimulated and hyper-connected through the internet, we as human beings are nonetheless feeling increasingly isolated, without a sense of belonging or fulfillment, besieged by images and messages telling us how life is supposed to be. We can never live up to that false perfection. But we can create a new standard.
Women excel at a connection, at nurturing relationships, at expressing our strength through vulnerability and authenticity. We get to lead the charge, and show people that they are not alone, they are not broken and they are not wrong for feeling like they were made for something more than a cubicle job and social media posts! In practical terms, I believe the biggest opportunities for women now are all in the entrepreneurial space, particularly in the realm of personal development: Coaches, speakers, healers, authors, teachers, hosts, facilitators, copywriters, organizational experts. Sales and marketing professionals who are truly in alignment and integrity, meaning they LOVE the products and services they're offering and know them to make a difference in people's lives. Stuff like that.
Contact Info:

Image Credit:
Steve Anderson, Zorz Studios, Curious Josh Photography and Jonathan Asculai
Getting in touch: VoyageLA is built on recommendations from the community; it's how we uncover hidden gems, so if you know someone who deserves recognition please let us know here.