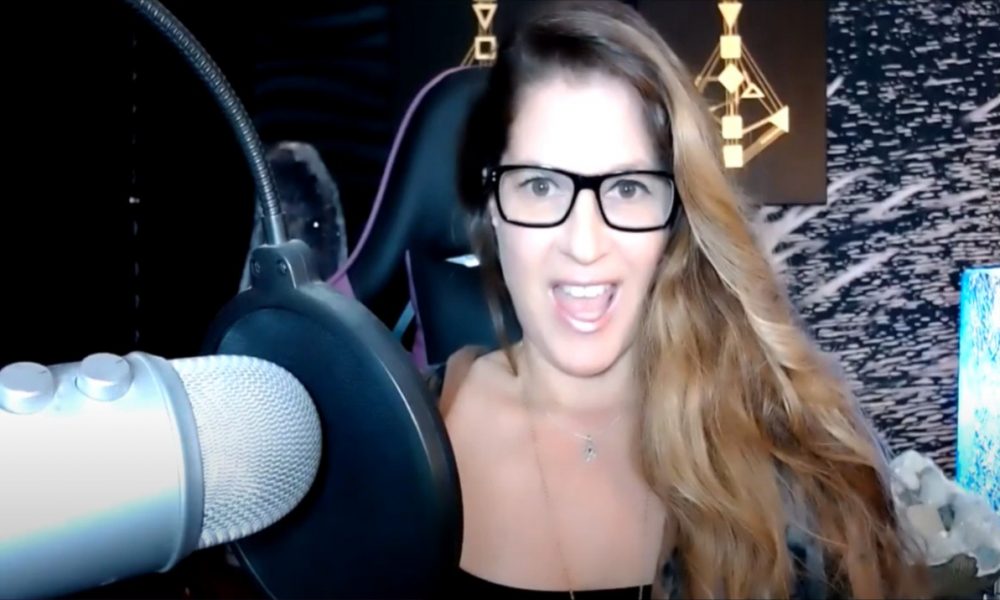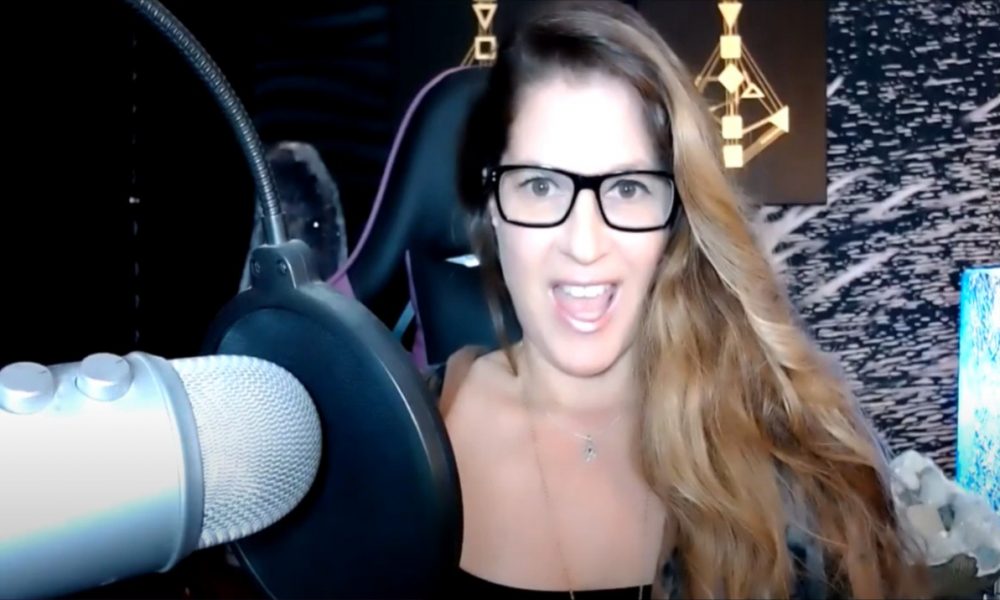 Today we'd like to introduce you to Raquel Reyna.
Hi Raquel, can you start by introducing yourself? We'd love to learn more about how you got to where you are today?
I have always been a spiritual seeker and budding mystic, at 20, desperate for a discovery of meaning, I sought out a spiritual teacher. Through a series of intense synchronicities, I met a shaman (before he was famous) in the mystery and intimacy of his private home living room where he taught budding shamans. It was in this intimate class this shaman revealed the ancient teachings of the Toltec traditions (the same lineage as written about by Carlos Castaneda). Now mind you, in college, I was obsessed with Castaneda and read the entire series cover to cover. So, to me, this felt like the opportunity of a lifetime. I chose to sit in a living room with a short yet super powerful Toltec Shaman and study the tools of dreaming, stalking, and the 4 Agreements (yes, this small short Shaman who I met was Don Miguel Ruiz) instead of accepting a scholarship to NYU Graduate school. Of course, this made my Jewish parents, from LA San Fernando Valley, not just a little upset, they wholeheartedly believed I had fallen off into the ravages of a cult. But, despite the pressures, I forged a path of enlightenment for my life priority over any otherworldly goals.
From there, I began a journey around the world to power spots with this Shaman and a few other Naguals, it was then I had a vision of a new type of rock show. This led me to San Francisco and in a few short years, I created a phenomenally successful performance band in San Francisco opening for bands like Jane's addiction and War to name a few. It was my experiment in manifesting as trained by these shamans. However, I quickly realized as the success grew, it fell short compared to inner spiritual gains. And it was then I discovered something bigger was awakening inside me. I became very aware that my one true desire was not a career of just outward ego success, I wanted something far deeper, and this led me to ask for a path of service.
This service-driven path led me to many beautiful experiences including stumbling into a boutique gym which became the fastest growing franchise in the history of the US. I found my way climbing up the corporate ladder, it was wonderful, exciting, and fulfilling on some level, but I still longed for a career with not just service but also spiritual development. It was this realization that led me back to school to receive her Master's Degree in Spiritual Psychology.
As you can see, there were many years, many discoveries, and many tools. This is not even mentioning the library of self-help, energy certifications, healing modalities learned, and yet with all these tools, teachers, life experiences, I still felt stymied when it came to having a career that represented my truth.
After what felt like a lifetime of seeking, you would imagine I would wake up in a life fulfilled. However, this was not the case for me, I still felt bitter. Like why does everyone else appear to have success, spiritual insight, and are doing what they love? I felt I could not reach my inner calling or life purpose. I felt untapped, unrecognized for my potential. I felt there was so much more available for my life, and I just didn't know how to discover it. You can imagine after a Master's Degree, shamans, reading every book, I wasn't really up for more education. I had a feeling; I knew it all and tried it all before.
It wasn't until I was told by Davidian, my then brand-new BF, that I was a Projector in Human Design. I would never be the same after this little piece of information began to derail everything I thought I knew about myself. The years of seeking left me spinning in circles, and nothing explained me as powerfully and profoundly as finding out I am a Splenic Projector. This caused a little mini earthquake to erupt within my psyche!
There was something that happened to me when I looked at my Human Design chart… I knew I needed to know MORE.
I then began divining into this esoteric modern-day-ancient mystery school knowledge. There is nothing that can explain a person's unique aura type, how to have a strategy, and how to live successfully as yourself, like this body of knowledge. After two decades of spiritual wisdom and years of therapy, this was the most important game-changing information I had ever come across.
After realizing how important it was, I committed myself to learn all there was to learn, to live it, and then I was able to launch it to all my community and clients.
Today, my partner Davidian and I reach over 55k across our community, and most people agree that this intel is the most powerful game-changing information available on the planet right now.
After the long deep dive of mastering the intel, I now run three successful certification programs where I take people through the levels of this knowledge so they can learn to live as themselves, teach, read charts, and become professionals with this information.
We teach people from all over the world who are committed to jumping into the unique rabbit hole of Human Design. Now I am able to combine all of my spiritual tools including LOA, Human Design, Spiritual Psychology, and the self-help industry to unlock the wisdom that everyone longs for. This includes helping people discover their life purpose, spiritual direction, as well as a career/business/job that reflects the truth of their soul. There is really nothing like it.
Alright, so let's dig a little deeper into the story – has it been an easy path overall and if not, what were the challenges you've had to overcome?
There have been many struggles along the way. One, in particular, began when I invested in a raw vegan juice bar thinking this would lead me to a career path that would bring in income while allowing me to be myself. I was wrong about this. Deadly wrong and it nearly destroyed me spiritually, emotionally and left me bankrupt.
While I was trying to leave corporate America not knowing how to move forward or what to do, I thought this store was a great option for passive income. Just FYI, a brick-n-mortar juice bar in the center of West Hollywood is about 16 hours a day away from passive income. No joke, I was exhausted, burn-out, fried, and at my very worst until I concluded I absolutely could not get up and go into that store one more day. I woke up and asked my manager to run the store. It was then that I decided to study Human Design as a full-time venture. Letting go of the heartache of the 15 twenty-something employees who stole, lied, cheated me was an easy decision; however, if I hadn't been able to sell the store at the final hour, I might not have financially been able to recuperate. So thankfully, I survived, sold the store, and began my deep dive investigation into understanding what it means to be a Projector, as well as how to guide others to their uniqueness as well.
Alright, so let's switch gears a bit and talk business. What should we know?
As I was changing careers, I knew I wanted to be my own boss, have an online business, and live a life that reflected my truth. I struggled my entire life to understand what and how to become this. I took business courses, invested in high-end coaching, did retreats, and nothing seemed to provide me with the clarity of direction I needed.
Only after receiving my certification in Human Design did I understand HOW to live my unique Strategy, once I understood this, I knew exactly how to create a business that was in alignment with my soul's purpose.
Also, with Human Design I learned how to make decisions as myself. No more confusion, psychics, or tarot card readings to tell me what to do. I was able to tap into my own inner genius and GPS system. Once I figured out how this operated and watched how it led me to success; I was able to provide this map to my clients. This discovery was the foundation of our new business.
Today my partner, Davidian and I run a successful business sharing and teaching others how to live correctly as their unique self and how to uncover hidden superpowers to awaken an empowering life. This knowledge has awakened so many of our clients and continues to shock and inspire our community. It assists with the ability to have great relationships (with the right people), align to the right business or career, and a general sense of peace, satisfaction, success, and AWE or wonderment to life.
We uniquely bring forward Human Design based also on spiritual and Law of Attraction tools, this ensures not just a life that aligns to your soul, but an evolution towards your most purpose-driven existence. We have a YouTube Channel for videos to support the beginning stages of your Human Design journey. It is Raquel and Davidian Unleash Your Genius. We also offer a Creative Coaching Certification School for Human Design Specialists. We specialize in beginning courses on how to learn to read your chart and other people's charts. We also have advanced courses in the Four Radical Transformations which covers Human Design Diet, Environment, View, Motivation. We are about to launch our brand-new course on Rave Cosmology which covers how we spiritually awaken with Human Design, what the Mystical Path is all about, why this intel is so important now based on the Astrological influence of 2027.
We also run an online store Foxy5d.com where you can get all your Spiritual and Human Design goods, education products, Advanced Charts, personalized videos on your unique design, as well as one-on-one chart readings. Our primary objective is to serve our community and assist in providing guidance and support during these very strenuous and chaotic times. According to Human Design and many other Astrological readers, there is a shift coming in 2027, and it is going to create even more breakdowns of our current systems. These breakdowns may cause confusion and chaos for some, but those who know their unique Inner Authority will have the ability to follow their own knowledge to a life that will be balanced and peaceful no matter what chaos is seen in the world. We are deeply committed to supporting those people who are ready to learn more about who they are and are curious to take the red pill to awaken to the mystery of their life purpose and a life beyond the current paradigm.
What would you say have been one of the most important lessons you've learned?
The most powerful and profound lessons I have learned along the journey have to do with living correctly as a Projector. Once I discovered the truths about this unique aura Type, I was able to relax in the knowledge that there is absolutely nothing wrong with me at all, I learned I was designed for success if I could follow my correct guidance. So, some of the lessons you learn as a Projector Aura Type (If you would like to know which aura Type you are, you can go to my website www.raquelreyna.com to grab your free chart) are that you have amazing insights to share with other people. Your insights might however go unnoticed. You may be overlooked for your genius, your ideas may be stolen, people will take credit for everything you created. It is not personal; it is just your Aura. Once you understand this, you will never push your ideas or try to initiate what you know onto people who are not worthy. You learn who is and isn't worthy of your insight. This lesson changed the entire game of life, career, business, and relationships. It was my greatest life lesson.
Pricing:
Contact Info:

Image Credits:
Jen Manley
Suggest a Story:
 VoyageLA is built on recommendations from the community; it's how we uncover hidden gems, so if you or someone you know deserves recognition please let us know 
here.