Davie-Blue

At 15, a young performer training at the Seattle Children's Theatre Drama School, I participated in a work-study program which allowed me to assist dramatic play classes. It's here that I met my mentor Jenessa Wight. During my high school years, Jenessa brought me under her wing, teaching me a form of emergent, collective storytelling with her business Magical Dress-Up. I led dress-up imagination birthday parties throughout high school. Later, Jenessa's business partner Sylvan Bourgette launched a brick + mortar iteration of the vision, The Moonpaper Tent. I taught weekly classes, camps and led birthday parties at the Moonpaper Tent well into my 20's. Read More>>
Eyal Simko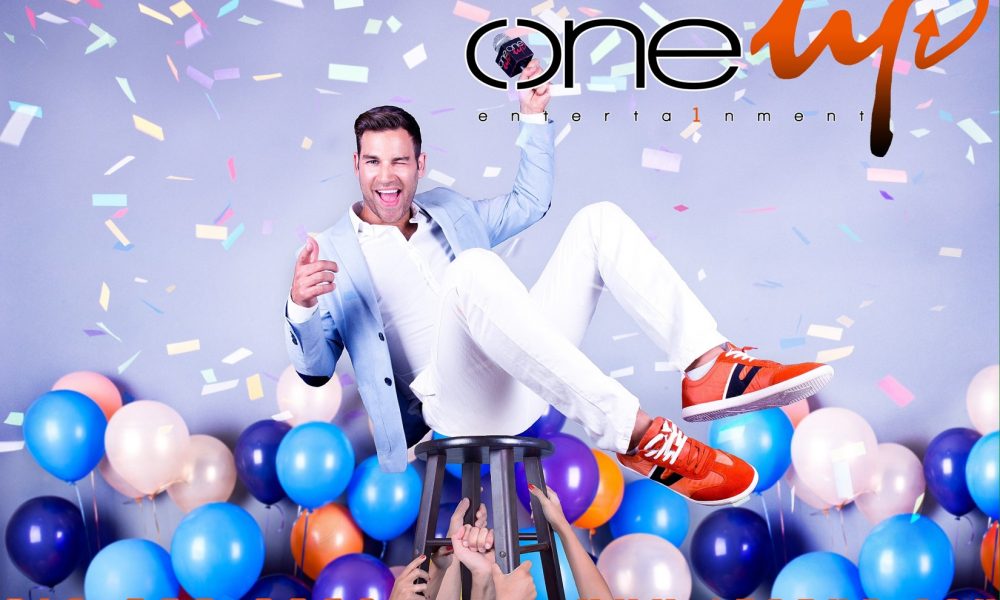 When I was 12 years old I went to a teen night club. I was mesmerized by the DJ and the way he commanded the attention of everyone in the room without saying a word. He did this all through his music. I told him I wanted to work with him but I was only 12 years old at the time. He said, "come back to me when you're 16." Read More>>
Valentina Socci
I start my career in photography when I was 19 years old when I move to Milan from my small city Perugia. Read More>>
Michelle Ingolfsson
Collecting memories via photographs was engrained in me since I had a hold of my first camera. I also took photos but it was simply collecting memories and never about the art behind it. But it wasn't until after college when I was gifted with my first DSLR was when I realized a passion for photography. Like with anything you pick up if you get serious about it, you realize there is much much more than seeing a subject and pressing the button. I began to take classes and finding mentors in the industry and that is when I connected with my first mentor who introduced me to wedding photography. I started to come on to gigs with him and learning to use my camera to tell a story.  Read More>>
Steven Himmel
I was 19 years old when I first got into magic. I started working at a place called Chuck's House of Magic. It was a party/magic/costume shop in a town called Homewood, Illinois. It's a south suburb of Chicago. As a young kid, I always liked watching magic but never thought that I would ever become a magician. It all happened by accident. Read More>>
David Waddleton
As a child of a struggling single mom who was a music teacher, money became a fascination to me early on as it could buy toys and candy! I started off with a paper route at 8 years old even though the minimum hiring age was 12 because I called the Vancouver Sun so many times they sent out a manager to meet me because I wouldn't take no for an answer. I progressed to stealing newspapers from paper stands and selling them on the street corner, to building a vending machine out of cardboard boxes, string, balancing weights and lots of creativity that dispensed dinky toys (little cars, not actual drinks) to up sell my mom's music piano students when they came to the apartment for their lessons. Read More>>
Laurent Minniti
I started in 2007 as a PR for a DJ company located in the Santa Clarita Valley. I was networking heavily at the time to promote the company's services. While involved in trade shows, I met with a rental house company based in the Valley and started to work as a sales rep for them. After a few years, I was put in touch with an investor who wanted to create his own rental company and helped him produce some of the best event designer's events in town. Read More>>
Jonathan Stoddard
I started JJ Photography LA for a very simple reason because I am an actor and I wanted to take control of the most powerful calling card we have as actors: Headshots. However, the more I learned about photography, creative lighting, triggering and capturing beautiful moments, and seeing what these pictures can do for other actors, I quickly became obsessed with turning JJ Photography LA into a headshot business that ACTUALLY stands behind its headshots; meaning our policy is simple: if you don't get more auditions with our headshots, your next shoot is FREE. Read More>>
Jeremy Engel
I did standup for about six years but stopped when I went to grad school for writing. After grad school, I worked as a private tutor for elementary school students and also got some writing gigs for children's entertainment projects. I missed being on stage, but I didn't necessarily want to get back into standup. I was talking about it with my wife, and she said, "When you worked at a bookstore, you loved dressing up as goofy animals and reading to kids. You like tutoring and writing for kids – what about stand up for kids?" That idea evolved into a variety show, where I emcee and do a few minutes of kiddo-friendly stand up to warm up the crowd, and then I introduce the other amazing performers. We've been doing "Marzo's" about once a month for almost three years now, and it's always a fun show. Read More>>
Austin Adduci
I recently purchased Dtox Day Spa, as I saw that it was a well established day spa that had tremendous potential to grow… Dtox has been the shining beacon of luxury days spas in Los Angeles for over a decade now and I believe can grow into multiple locations and be the new gold standard for luxury day spa's in Los Angeles. Read More>>
Hiromi Murphey
I am a manager at the store. I have been teaching yoga/fitness over 20 years, and I do design for graphic, characters, interiors, and also floral design. (Currently, I teach sports yoga (prevent & fix sports injuries) at Gold's Gym Hollywood, and run business at Massage Salon Soleil.) I took this job when the store opened, 3 years ago, I like the job which helps people's health. Massage has amazing benefit but I didn't find a place where I want to go in west Hollywood/Hollywood area. Read More>>
Omar Romero
I started my barbering roughly about 15 years ago and knew that one day I wanted to own a shop of my own. I've worked in a lot of well-respected barber shops and just took in as much as I could (good and bad) to learn how this business can be successful. I see many shops kinda die down or lose a lot of their barbers and clients and thought, that's the first thing I have to tackle. I realized I wouldn't be "Rich" with money with this biz, but that I can actually open a place where I can teach my friends the trade and they can learn to teach as well! and that to me is rich enough. Don't get me wrong, of course, I want to be comfortable.. Read More>>
Sonya Dakar
I grew up in Tel Aviv and as a young girl, I always admired the way my mother took care of her skin. I would often tag along with her facial appointments where I would observe and absorb the techniques and products being used. As I got older, I would save my babysitting money to get facials of my own! I knew that being an esthetician was what I wanted as my career so I went to school, started my business in Tel Aviv and then moved to Los Angeles over thirty years ago where I opened up my first skin care clinic in West Hollywood. The business continued to grow and thrive. I'm now located in my 5-story flagship building in Beverly Hills and have two Sonya Dakar product lines: NutraSphere and Beauty Bootcamp. Read More>>
Brittany Scott
I started doing makeup at a young age; playing on my friends' faces before we go out or just to practice and play with new purchases. In 2013, I started cosmetology school thinking hair was going to be my passion. While in school I would use makeup to create beautiful brows on others students, again just practicing and not thinking more than just a temporary brow fix. Read More>>
Jennifer Cunningham
Owners Jennifer Cunningham and Sonny Han's revelationship was forged over 15 years ago when Sonny first sat in Jennifer's chair. Mutual admiration commenced. Sonny was in the Air Force at the time and was dressed in fatigues for the first few appointments. Stylists often navigate their perceptions of client's style by their dress. Imagine her surprise when Jennifer finally saw Sonny dressed for Ladies night! The wheels came off and it was a full beauty excursion with talk of products, models, fashion, and culture. Read More>>
Nicki Maron
Blushington was started by my sister Stephi at the age of 21. At that time, I was working in marketing in the entertainment business. After grueling hours on set and learning from the best marketers in the world, I left the business to lead all marketing, PR and digital efforts for Blushington.On December 10, 2011, the first Blushington Makeup & Beauty Lounge opened in West Hollywood, CA where "Feeling Pretty is Priceless". In five short years, we have expanded to California, Texas and New York and we have firmly established Blushington as the destination of choice for the highest quality professional makeup applications in a trusted and beautiful environment. Read More>>
Chinatsu Watanabe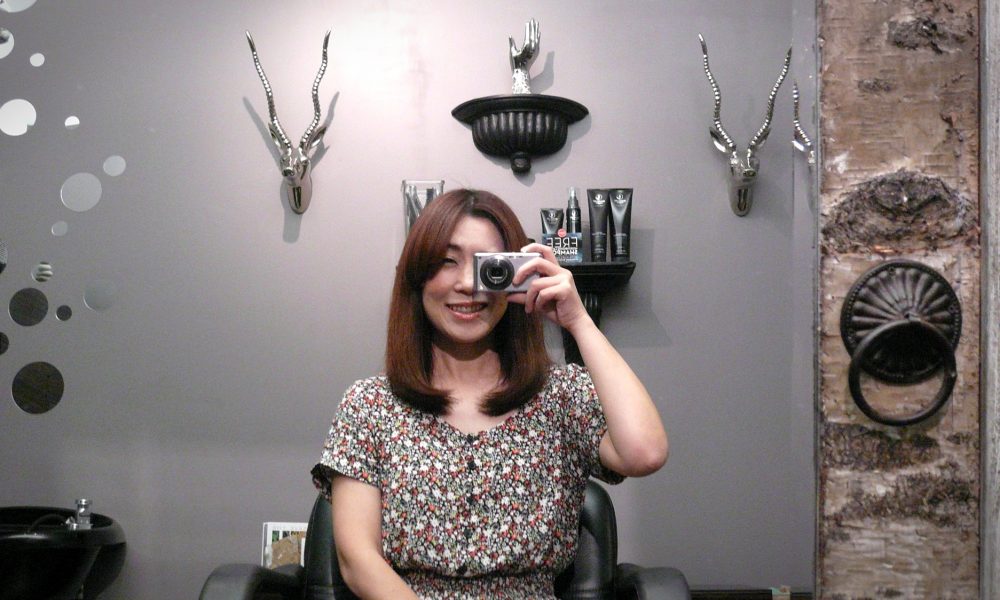 When I think of the Beauty Industry, The word "Hollywood" comes to my mind. Because the cutting edge make-ups and hair styles always start from Hollywood movies. Read More>>
Jessica Vartoughian
I've had a pretty extraordinary journey and simply put, I came to America as a young girl in the late 60's, speaking no English. I went to Beauty School and after finally getting my license I worked in the salon of a famous department store in Beverly Hills. My first client was a beautiful socialite, I was in the beginning stages of developing my nail care system and she said it was the best manicure she ever had. My debut manicure was a success. She brought her friend Lucille Ball the following day, that changed my life forever. Lucy brought all her famous friends and I soon became known as "The Manicurist to the Stars". With my client's encouragement and the support of my family, I opened the JESSICA Nail Clinic, the first nails-only salon in the world in 1969. Read More>>
Ashanta Morris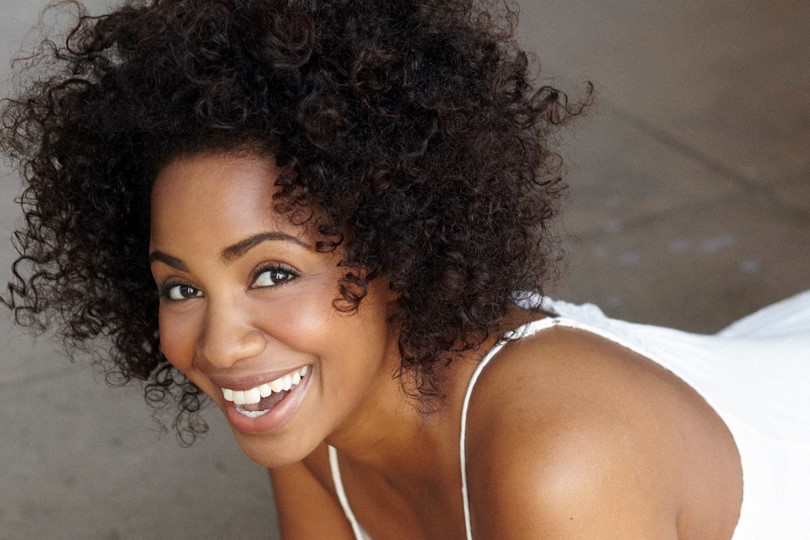 It all started for me at a very young age. In the early 90's when it was all about fashion and the supermodel, I would OBSESS over the style network and watch runway shows for hours. Of course, that obsession led to my desire to be a model. That dream was quickly adjusted as I realized I would never be tall and wafey (the model trend at the time). I wasn't dismayed by not walking the catwalk I simply drew my attentions to more behind the scenes in fashion design. As my education in sewing and fashion emerged I stumbled upon the Making Faces book by Kevin Aucoin. Read More>>
Tania Kanemaru-Chang
For 15 years, I had the honor of working under a pioneer of movie makeup. Mr. Maurice Stein, whose works include the original Planet of the Apes, Ice Pirates, Golden Girls, Laugh In and many more. Read More>>
Christine Chavez
I have been doing Hair for about 13yrs Since I was 19. It wasn't my first passion or choice of career. I wanted to go into the medical field, but after 2 yrs in college, I realized my motivation wasn't for medicine or the years of schooling & financial strain that lied ahead wasn't for me. With the help of my very strong Single mom, she helped me see that possibly going into a trade for hair would be something I could excel at because during my high school years I loved dying my hair & styling for everyone's proms :-). Read More>>
Felicia & Lacey Shaver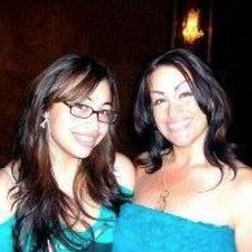 "My Little Wax Bar" is a business formed of a dream by a mother and daughter team in December 2013.
Bay Area natives, Felicia, and her 4 children moved from San Jose to Los Angeles in 2004. She spent over 17 years working in corporate finance and as a single mother of 4 kids in 2006 began working a second job part-time in salon management and was soon trained in Brazilian bikini waxing under one of the best and most respected waxer's in L.A.  In 2010 she worked as an Advanced Skincare Therapist at Facial Bungalow in West Hollywood where she trained extensively under the lead Medical Esthetician from Rapaport Dermatology in Beverly Hills, performing clinical extractions. Read More>>
Paul Jun
It all began when I went to Tokyo this past summer. My friends arranged a tour around popular tourist spots but instead of sitting in a boring bus, they dressed us up in Mario costumes and we drove go-karts around the city. It was such a fun time that I thought it would work really well here in Los Angeles. So I did my research and slowly began the planning stages of the business. Read More>>
Ric Browde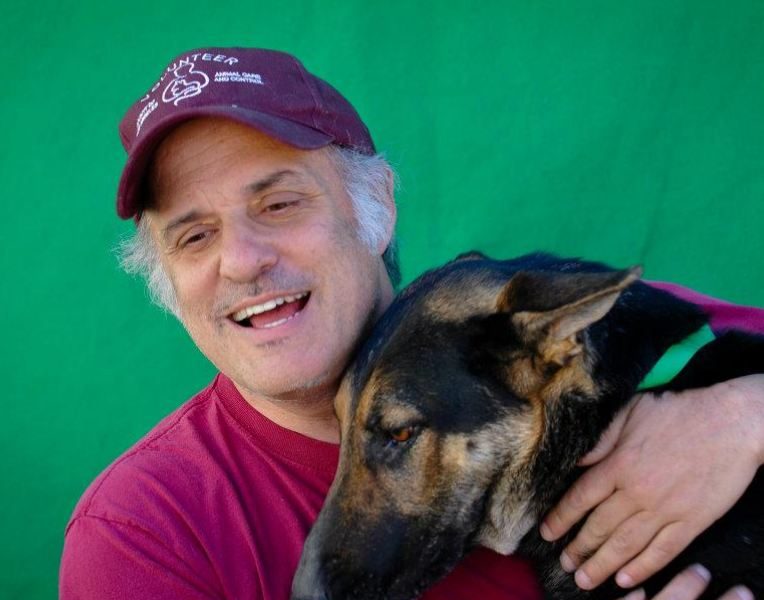 I was a record producer/songwriter and author who had achieved some success producing platinum bands including Poison, Joan Jett, Ted Nugent and Faster Pussycat – and met my partner, Carolina Casini in 2003 through a mutual acquaintance, former model Janice Dickinson, Carolina had started TuscanDream in 1999 with the idea of providing luxury villa rentals throughout Tuscany and was looking for an American partner to help market our villa and wedding services in North America on the internet. Read More>>
Benjamin Meskin
While we began by specializing in construction and builders risk policies, our agency supplies affordable insurance options for all types of risks, A-Z. Whether you are an individual seeking a simple automobile policy or a large corporation exposed to unique and unusual risks, No situation has proved to be too big or small. Our staff consists of licensed and experienced industry professionals. Our knowledge and understanding of insurance enable us to find policies that meet your specific needs. We take pride in doing our best to ensure that you are aware of and accept no gaps in coverage on the policies we provide. Offering prompt service and reliability, Meslee Insurance has experienced rapid growth and an impeccable reputation since its inception. Read More>>
Scott Nickley
Fly Rides started in San Diego five years ago. The owners, Ike and Megan Fazzio, had the idea after cycling through Italy and France. The San Diego shop started off as a small company but has taken off and become one of the most highly regarded tours in the area. Read More>>
Jay Jay Akopyan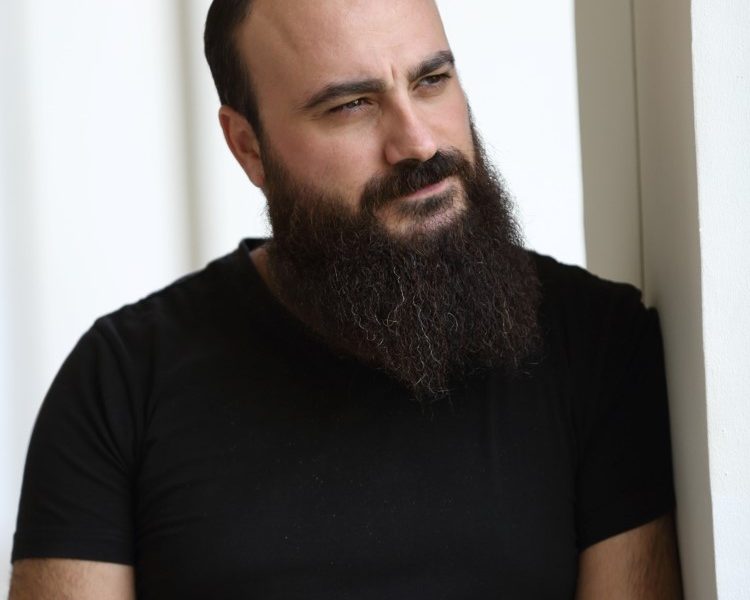 It all started out about 16 years ago after I graduated from high school. I started in this field with video editing.
After that, about 12 years ago, my passion for photography grew. I started shooting weddings and right away I knew that photography is my gift. My passion for photography grew stronger day by day. I started as a one man, and have been blessed with a company of 15 and still growing. I love what I do and I put my heart and soul into every image I capture. Read More>>
Melissa Flores Gant
Apparently, when I was 4 years old, I told my dad (who was an avid amateur photographer) that one day I was going to have a camera of my own. Well, I made good on that promise. Started shooting at 15 and by 19 knew this was what I wanted to do for the rest of life. In college, I took every art class I could from painting to design, and it truly formed and defined my style and aesthetic. Read More>>