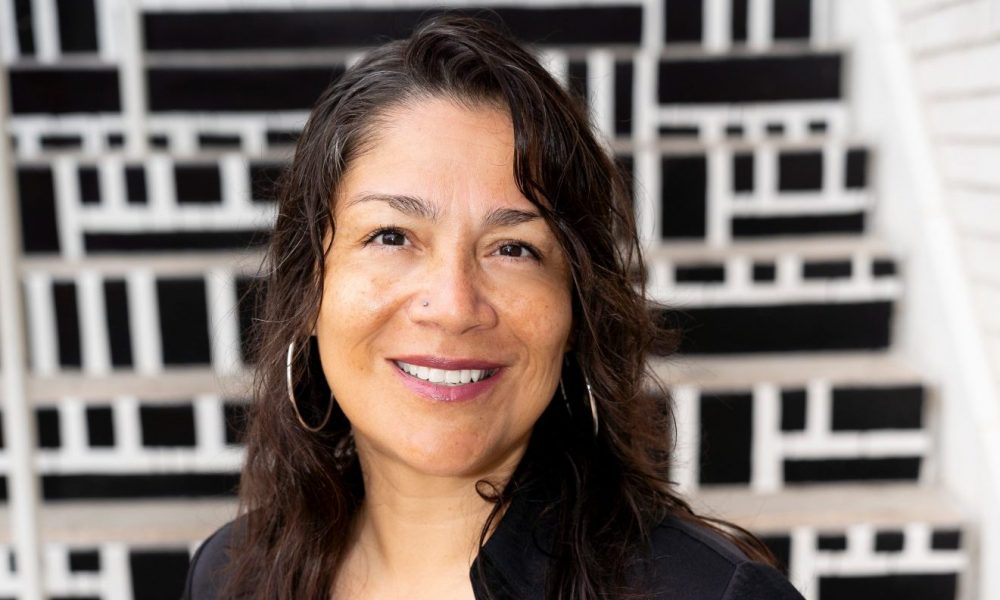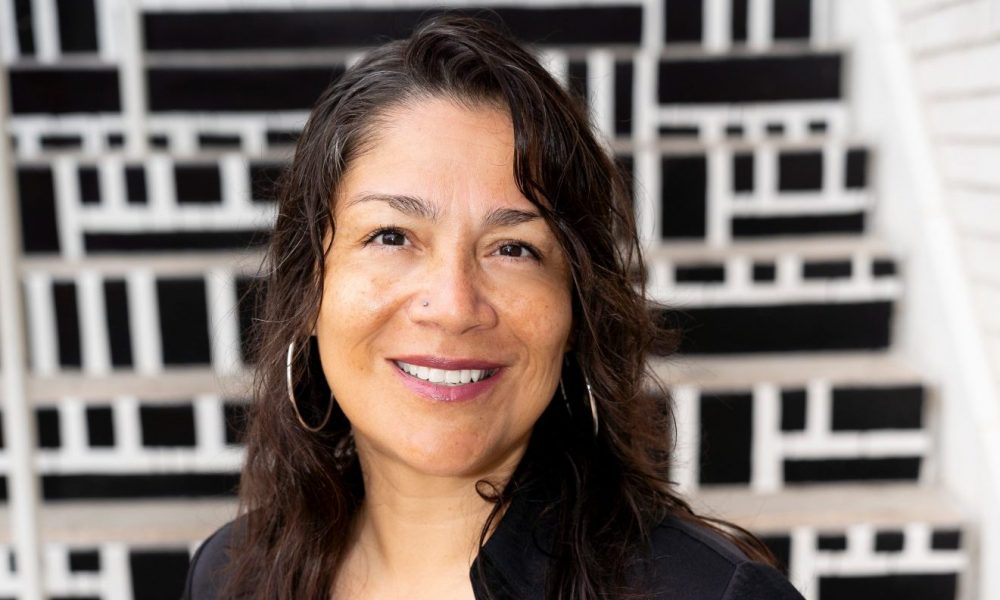 Today we'd like to introduce you to Ellie Perez.
Hi Ellie, we'd love for you to start by introducing yourself.
I was born and raised in Pacoima, CA, to immigrant parents searching for a piece of the American dream. While they achieved home ownership equally and equity was a far cry. I learned early on to be aware of my surroundings, hone my problem-solving skills, and do my best—these tools I employ as executive director of Visit Gay Long Beach and Co-founder of Safe Spaces Alliance.
As a member of the LGBTQ+ community, I enjoy connecting with others, uplifting those in need, and lending a hand whenever possible.
Being a parent of a transgender child has given me great insight and a deeper understanding of the work needed to bring visibility, inclusion, equity, and equality to our marginalized communities. One of my life's goals is to help make the world a safer place for all the communities I intersect with.
Having the support of my wife, Angela, gives me the strength to keep going. Our work together through Visit Gay Long Beach and the Safe Spaces Alliance would not be possible without her talent, dedication, and passion for our LGBTQ+ community.
I'm sure you wouldn't say it's been obstacle free, but so far would you say the journey have been a fairly smooth road?
My road has not been smooth. I'm a survivor of many childhood adversities, which lead me to become hyper-aware and insecure. Spending my later teenage years and on to adulthood being involved in the Pentecostal church helped me to stay out of trouble and taught me empathy, compassion, and teamwork. While I am grateful for the positive things I learned while immersed in the church culture, I also learned to hate my queer soul and secretly "pray the gay away." In my attempt to be "normal," I got married at 18 and started a family of my own. Choosing to have my child was one of the best decisions I've ever made. Being a mom brightened up my world, gave me hope, and ignited a fire in me to protect, advocate and uplift my child. So much so that it made me reflect deeply on the areas of my life where I was unfulfilled, and that gave me the courage to step out of the church, divorce my child's father and begin a new journey of discovering who I am and who I am not at the age of 26.
In the background of all that I was enduring, I made a living as a management professional and, in later years, as a Special Education assistant. Navigating those spaces as a woman, Latinx, and lesbian has not been easy. Still, I've been able to thrive because of those who supported me, opened doors for me, took me under their wing, and my many years of therapy.
As you know, we're big fans of Visit Gay Long Beach & Safe Spaces Alliance. For our readers who might not be as familiar what can you tell them about the brand?
I'm grateful for all my life experiences and opportunities that led me to become the Executive Director of Visit Gay Long Beach and Co-founder of the Safe Spaces Alliance with my wife, Angela Valley.
Visit Gay Long Beach is a 501c3 non-profit LGBTQ+ travel resource founded by Michelle Windhausen. We specialize in curating safe spaces and promoting LGBTQ+ & ally-owned businesses in Long Beach, CA, through our "You Are Welcome Here" Safe Spaces Alliance, Long Beach City initiative. The Safe Spaces Alliance campaign was created in response to someone burning down the rainbow lifeguard tower here in Long Beach in March of 2021. It became alarmingly clear that we needed to solidify our alliances and identify the businesses and organizations that are safe spaces for our LGBTQ+ community. We aim to connect the community and visitors to the people and places that welcome and value them. Businesses, and organizations, can take our "You Are Welcome Here" Safe Spaces Alliance pledge and receive a free sticker to display on their storefronts by visiting our website at https://safespacesalliance.com/ and registering.
What sets us apart is that we engage directly with our LGBTQ+ community and allies. You can send us a message, and we will generally respond within a few hours. It's important to me to show up for my community, create trust, and visibility, open doors, and hold them open for others. We do this by promoting, advocating, and working with city leaders, business owners, and other LGBTQ+ organizations throughout greater Long Beach.
Additionally, this past March, we launched our "Cheers to Queers" events series. Our inaugural event was sponsored and hosted by Beachwood Brewing. Our goal with this event series is to directly connect our LGBTQ+ community to the businesses that are part of the Safe Spaces Alliance. Our goal is to normalize the existence and acceptance of LGBTQ+ people everywhere while shining the light on businesses and organizations that are safe spaces and deserve our patronage.
I'm most proud of the tight community we are weaving and how much we have grown. Sharing the photos and statements of support of those businesses and organizations that take the Safe Spaces Alliance pledge has created a fierce allyship of inclusion and visibility for our LGBTQ+ community and allies. I am committed to this work as an advocate, activist, and parent of a transgender child. I know the harm that can be done in patronizing businesses that are not LGBTQ+ safe spaces.
Our Visit Gay Long Beach website has over 2k monthly visitors. In addition, we feature a robust monthly events calendar that allows organizations and business to add their events for free promotion. It also serves as a hub for LGBTQ+ and ally-owned businesses. We take great pride in building community and promoting our LGBTQ+ community and allies year-round.
What were you like growing up?
Growing up, I was a spunky tomboy. I enjoyed playing with my siblings and friends, riding bicycles, playing "Kick the Can," stickball, cars, and marbles.
When I wasn't playing with my siblings, I hung out with my dad as he worked on his jalopy. Watching him troubleshoot and fix things was inspiring. I loved having one-on-one time with him because he let me rev the engine and explain how stuff worked in a car. I learned much about getting to the root of a problem, repairing what could be repaired, and replacing what couldn't. My dad had a fantastic voice and often sang in the garden, tending his crops. These memories of him I will always cherish.
Spending time with my mom was like attending a home economics class. I learned to take pride in my work and pay close attention to detail. She also taught me to have fun, seek solace in nature and help those who need it most. Spending family time with my parents involved hosting BBQs, trips to the lake, beach, or river, Disneyland, Six Flags Magic Mountain, or Universal Studios on special occasions. My parents did their best to afford us a better childhood than they had.
My mother was our biggest educational advocate. Her determination and hours of completing school documents for four children got us admitted into more affluent schools and specialty programs. I would not be who I am without the opportunities my mother fought hard for us to have or the immersion in humanities, marine biology, music, and arts programs. Those early morning bus rides were worth it, and I'm incredibly grateful for my mother's tenacity and love.
I attempted a nursing program in high school but quickly realized that blood work and needles were not for me. I also dreamed of becoming a police officer, a career I eventually pursued at the age of 28. I did not end up becoming a police officer. However, I am glad I had the opportunity to turn over that stone in my quest to find my life's purpose.
My search to work in a field where I could be of service to others led me to work in Special Education, where I can assist parents and guardians on how to understand their child's disability, how to access educational services, community resources, and how to advocate for themselves and their children.
I enjoy the work I do, whether it's in a classroom or service to my LGBTQ+ community. Knowing firsthand what it's like to feel lost, helpless, rejected, and underestimated. I feel joy knowing I can help someone else navigate challenging situations, uplift them and let them know they are not alone. It is my life's work and one that I am proud of.
Contact Info: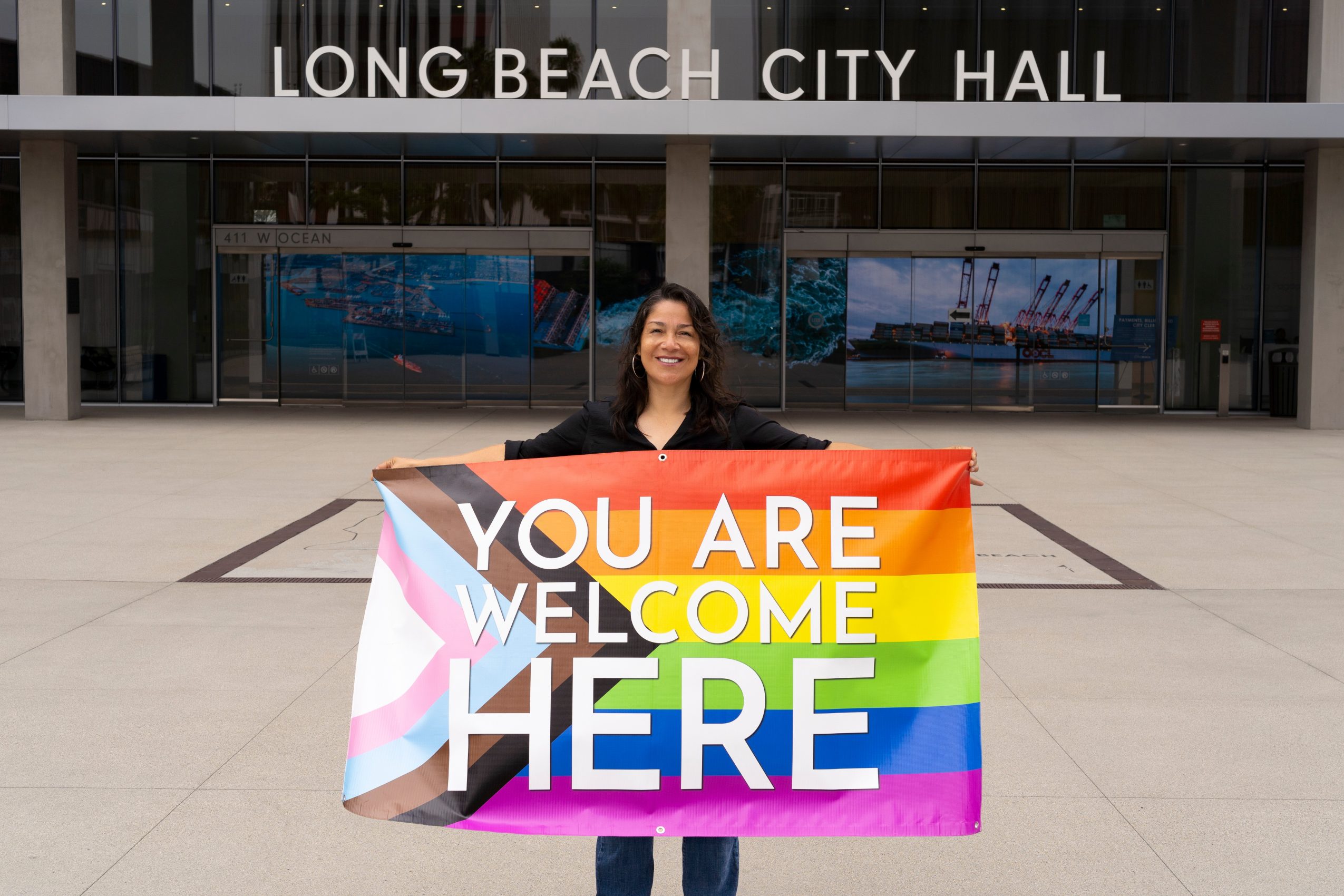 Image Credits
Photo Credit: Angela Valley of Quiet Thunder Media
Suggest a Story:
 VoyageLA is built on recommendations from the community; it's how we uncover hidden gems, so if you or someone you know deserves recognition please let us know 
here.