Today we'd like to introduce you to Suki Thao.
Hi Suki, please kick things off for us with an introduction to yourself and your story.
Growing up in an immigrant household with traditional parents who held traditional values and morals upon their children was challenging during my youth. I, however, grew up quite different compared to my older siblings. As the youngest in the family, I had the chance to view ideas, opportunities, and successes differently than my older siblings. Like most of any other immigrant minority, my parents raised their kids to attend school, get a college degree, and build a career in a 'to be believed' high-paying job. Education was highly pushed upon me because that is what my parents believed could be the only way to be successful in life. They weren't wrong, but they also weren't right either. I understood where they came from, but I also had a mind of my own and personal dreams to achieve.
I always felt like I owed everything to my parents, and it was my job to make their dreams come true because they weren't able to have the privilege as I did. However, I quickly learned that no matter how much you want to make everyone in your life happy, it's pointless if you are not satisfied with yourself. At the end of the day, all you have is you, so you should always put yourself first.
That being the case, I decided to follow my dreams fearlessly. I started committing my time to do nails during the pandemic when COVID-19 arose. I was currently finishing up my last year of high school as Class of 2020 at John F Kennedy High School, and it took me by surprise that my business was able to flourish so successfully during the pandemic. Working from home, taking extra precautions, managing my time with a day job, and attending distance learning was a struggle. However, within five months of working at my day job, my business continued to thrive. Therefore, I decided to quit and work as a manicurist part-time while attending my first year of college at the California State University, Sacramento. It wasn't easy having to balance distant learning in college and servicing clients simultaneously for two semesters, but I still got the job done, and it was very humbling. For that reason, I decided to fully commit to servicing manicures by attending manicuring school at the Mixed Institute of Cosmetology and Barbering in Sacramento. As soon as I finished manicuring school, I was able to apply to take the state test to obtain my license as a Manicurist. The moment I received my license, it was pure happiness from hard work and commitment that I was able to allow more opportunities and blessings to come into my life. I was very thankful to have been blessed with unique and loyal clients that I could afford my studio just as I planned to from the start of my journey. I am very humbled by this whole challenge that life put upon me, and I couldn't have asked for anything to be different because it made me who I am today.
Regardless of how many people would tell me that being a Manicurist is unavailing and unprofitable, I knew deep down where my heart belonged as an Artist. Art has always been more than just a hobby or a talent; it was a passion and something I enjoyed investing my time on. It made me happy, and it was therapeutic. I had moments where I strayed away from art for a while but always found myself crawling back to it because it was the only thing I found to love genuinely without convincing myself to love it. You can always do anything as long as you put your mind to it; your only limit is yourself.
Can you talk to us a bit about the challenges and lessons you've learned along the way. Looking back would you say it's been easy or smooth in retrospect?
This business was quite a challenge to begin with due to the lack of knowledge, support, and guidance. I still face challenges even now that my business is well more established than before. The beginning of my journey, it was difficult being self-taught, consistently watching Youtube videos on how to do nails, and learning from my mistakes. For example, by testing out different products from different brands and ensuring longevity in your client's nails, and you're not just charging them to put money back in your pockets. There were highs and lows, but the routine was always consistent from the start. Starting a business from scratch is a humbling experience because no one will understand those long sleepless nights, the times you failed but still managed to stand back up, and those are the moments where you learn to appreciate your journey to a greater extent. A valuable lesson I learned along the way was, "if you don't work hard for what you truly desire in life, you will never be blessed with the opportunities that your potential holds for you." The road to success will never be easy, nor will it ever be too much to handle. However, when you're hungry enough for the success that you desire, nothing will ever be able to stop you from achieving your goals. If your road to success was always smooth, it means that no mistakes were ever made, and one will never learn to value if they have never failed.
Also, if I were to name one of the biggest struggles that personally held me back until I got out of that mentality, it would be waiting for people to support me. In life, I learned that instead of waiting for people's approval and validation on what you should do or be, just do it. Even if you fail, as long as you know you've tried, that's all it matters. One of the worst things you could do to yourself is live as a people pleaser and do what they want you to do. At the end of the day, if you are not happy, nothing matters. To many people who are not educated, this industry may look like it makes no passive income, and it may not take you very far in life as far as stability, but I promise that if you believe in yourself and do what makes you happy as an individual, it will show right through your work and you can make a living out of this. Support to me means everything, and I appreciate every bit of encouragement that I've received along the way. I think that as human beings, we are all flawed, and you can never guarantee someone's potential. Therefore, it doesn't hurt to support someone's dream even if they aren't a part of your goals in life. I believe that everything happens for a reason, and the Universe will never put you in a situation where they know you could not handle it. Due to the struggles that I had to face to get to where I am today, I've become grateful for the times I wasn't able to win consistently because if I was granted everything I wished for at that very moment, I would have fumbled it. I wouldn't have known how to value its importance in my life.
Appreciate you sharing that. What else should we know about what you do?
I am a Licensed Nail Technician/Manicurist located in Sacramento, California. I specialize in acrylic nails, gel extensions, and gel manicure services. I am known for my artistry through nail art, and that is where I got inspired to name my handle "Artistry By Suki." What sets me apart from the rest is that I'm not in this industry for how much financial income it can bring me, but I do it because I genuinely love art. Art can be expressed in many ways, but to me, it's through performing manicuring services on clients. The intricate lines that I create, the application and shaping process that I had to teach myself and the time and energy I had to commit to perfecting my craft caused me to be a perfectionist at what I do. Performing manicuring services was never a job; it is my passion to create art, and I express my artistry through nail art, which is what I am most proud of.
Is there anyone you'd like to thank or give credit to?
My biggest supporters would be my clients, who stayed with me from the start and trusted my growth process. Words will never be able to express how much I appreciate their support, whether it's just liking, commenting, and sharing my posts or booking an appointment with me to keep me busy. Our nail appointments were never just an in-out service, but it was a chance to get to know each other, grow as an artist and a client, and be each other's ears when one needed to vent. My clients made me believe that there are good people out there with good intentions who wish you the best in life, even if they just started as strangers to you. Without their continuous words of encouragement and random acts of kindness, I would've given up because they believed in me even when I didn't even believe in myself.
Thus, my cheerleaders would have to be my family. Although it wasn't easy to convince them of my potential, they have always believed in me, and I appreciate their existence for that gesture. They are my shoulders to cry on, my hands to hold when I feel afraid to take a risk, and my backbone to rely on if I ever lose. I know that they will always be there when I need them, and that is enough support given on their side that I need to receive.
Contact Info: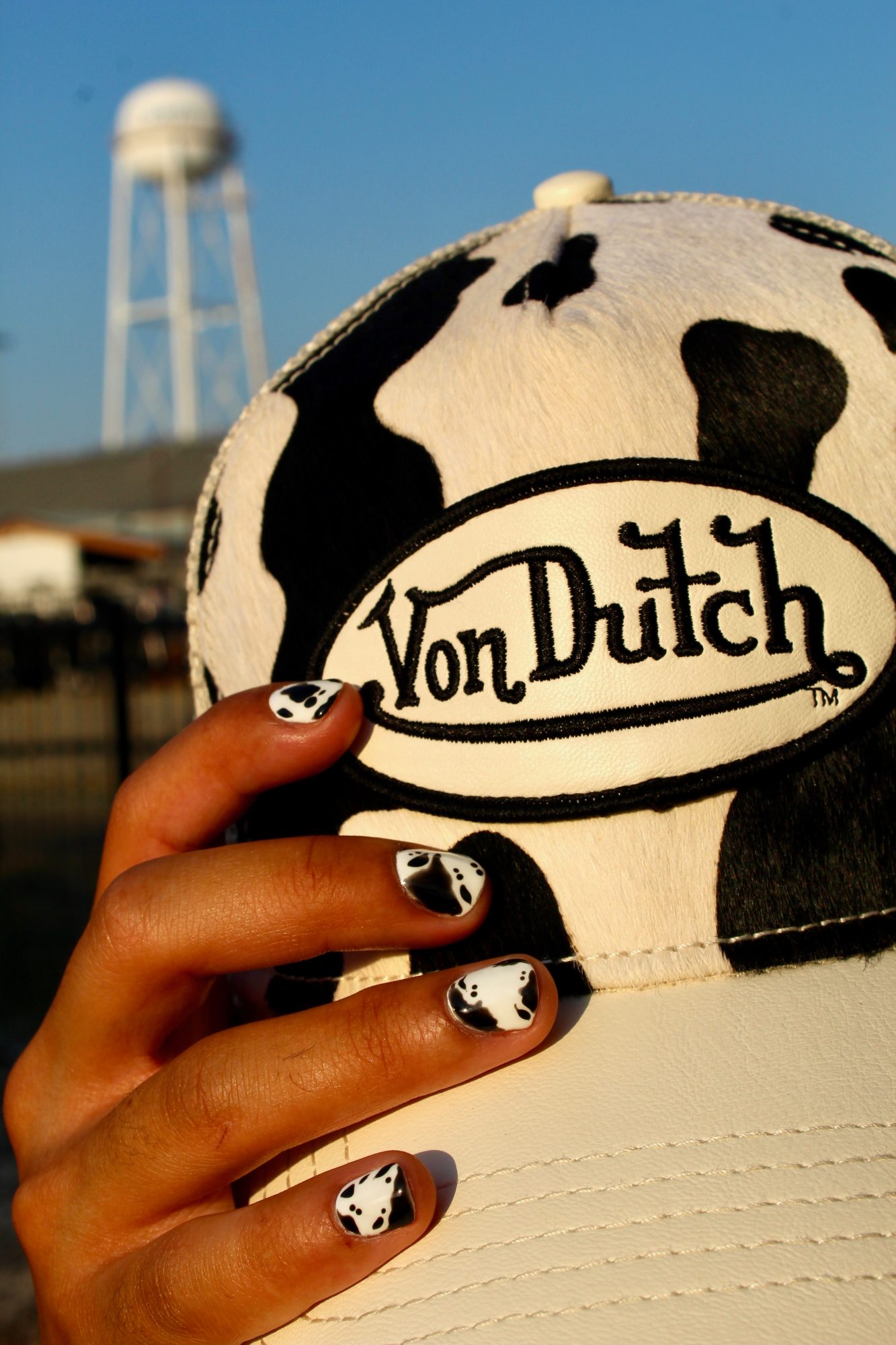 Image Credits
Portrait photo of myself: Photographer: Sarah Yang
Suggest a Story:
 VoyageLA is built on recommendations from the community; it's how we uncover hidden gems, so if you or someone you know deserves recognition please let us know 
here.