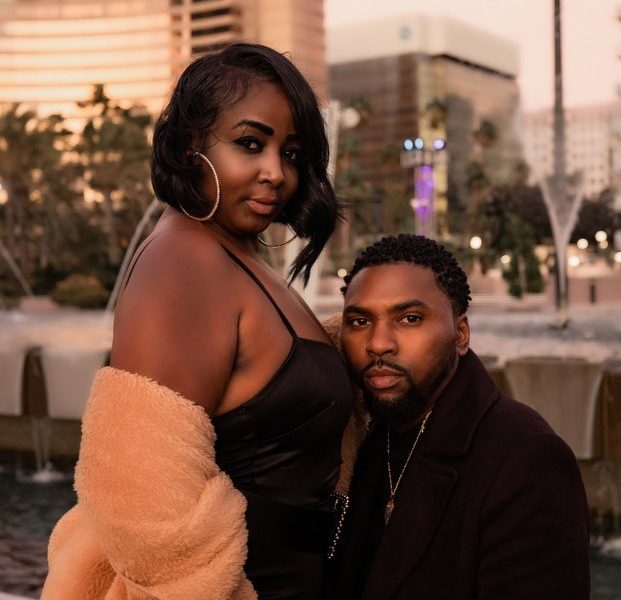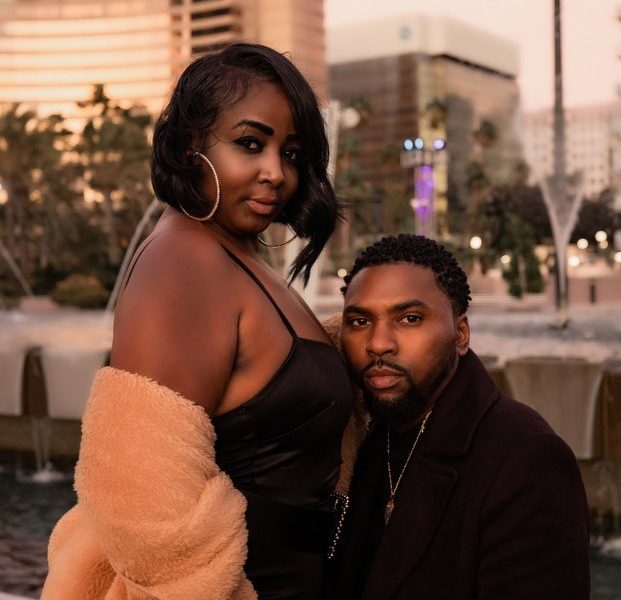 Today we'd like to introduce you to Power Of Love.
Alright, so thank you so much for sharing your story and insight with our readers. To kick things off, can you tell us a bit about how you got started?
Allow us to first introduce ourselves, I am Mikel and this is my beautiful queen Ty and we are "The Power of Love." Together in this particular co-created lifetime we've shared the last 12 years and have been blessed to be the vessels for 3 more amazing little beings of light to make their way into this glorious experience as well. Together we host a growing weekly morning show on clubhouse Mon-Fri 9a-10a called "The Power of Love Show: An Intentional Life is a Powerful Life" as well as a live show called "Master Mind Monday" on Instagram & Facebook. We've been on our spiritual journey for quite some time now which is what we believe has led us here today, so our intention with these wonderful platforms we've been given is to attract those who are connecting and/or reconnecting with their higher selves while also being a guiding light for those who aren't yet aware that there is a higher self to connect or reconnect with. Our mission for ourselves and subsequently for others is to be the living example that we are all the creators of our realities/experience PERIOD. I guess we'll start about three years ago we had been living in a not so good area of Long Beach, CA and let's just say we stayed well past our time of departure. After living there for over 10 years we had always known it wasn't where we belonged or wanted to be and that we deserved a far greater experience in life. A life of abundance, peace, freedom, and just good ol fun because life is supposed to be fun right. Add into the equation by this time we have three little kings, this adds a whole other element of pressure, but also adds a huge level of inspiration, but the pressure was definitely winning the battle.
For so many years, we couldn't seem to get to a space mentally, spiritually, financially, that would allow us to just feel at peace. By this point, we've been studying universal laws such as law of attraction and practicing meditation for some time, to what seemed like no avail. It just seemed like we couldn't seem to get our environment to shift at the same rate our minds envisioned for ourselves. What we now come to realize is the understanding of "THOUGHT MOMENTUM". It wasn't until an incident in the apartment complex we had been desperately trying to move out of, that finally brought everything we had learned about the power of the mind and our creative abilities to a powerful moment of clarity and begin a laser like, unwavering focus. We always knew that if we could somehow shift our mind set, we could remove ourselves out from this very low vibrational environment and that things would change for us in magical ways and once we did, man did they shift. What we learned from finally moving out of that environment and relocating to a totally opposite one in a little suburb outside Los Angeles called Rancho Cucamonga, within three months might I add, with little to no means to do so, is this, "Where Attention goes, Energy Flows." Since then, our lives have only increased and our self-awareness has truly soared. What we learned then can never be taken from us again, we couldn't forget it if we tried and that is, "that which you consciously intend must make itself manifest within your experience," thus the name of our show. When you operate with conscious intention, you are making an energetic contract with your future experience and as you consistently give attention to it, the energy of it literally magnifies your being causing you to pull like energy in which is the exact definition of The Law of Attraction, "Like Attracts Like." We are all the end results of how we think and feel, Napoleon Hill has a great name for this out of his book titled "Outwitting the Devil" called "Hypnotic Rhythm". What he says about hypnotic rhythm can be summed up like this, what an individual constantly thinks and feels, which is vibration, the consistency of these thoughts and feelings will begin to take on a life of their own, independent of the individual. Think of momentum and how it works, have you ever stirred a pitcher of Lemonade? Observe, if you were to stir the lemonade in the pitcher consistently for a time it would create a mini whirlpool, correct? Now, remove the spoon and observe again that this mini whirlpool doesn't stop spinning at the moment you remove the spoon. It has "momentum" and spins independently, this is how hypnotic rhythm works, just like we created this whirlpool of liquid in a pitcher, we have created and/or are creating a "energetic" whirlpool within our fields. What we've come to know is through our consistent thoughts and feeling we literally shape & mold our realities. Whatever frequency you send out into the field/universe/ether, whatever you'd like to call it. When done consistently will create a whirlpool of this like energy. The question becomes, what are you constantly thinking about and how do you consistently feel about it? I promise you the answer to this question will be the answer to all of your problems and simultaneously the beginning to the life you truly desire for yourself. This wisdom is vast to truly say the least and we have barely scratched the surface of all the secrets waiting to be unlocked within our very own minds that hold all the keys to all the doors we ever seek to open. It has become our purpose to learn more of who we are as celestial light beings within these terrestrial space suits to regain and strengthen our connection to self and cultivate a constant elevation of alignment, oneness, love, and pure positive energy. We're just extremely excited to see what awaits.
Can you talk to us a bit about the challenges and lessons you've learned along the way. Looking back would you say it's been easy or smooth in retrospect?
The road hasn't been what many would call smooth, but for us it's all about perspective. Whatever "struggle" there was, it wasn't what was going on externally, and this was the moment of clarity, what we realized was since we created our experience from within than whatever we experience is just the end result of how we think and feel, I don't think this gets emphasized enough. The "battle" we would say, was coming to terms with taking full responsibility for everything that happens in our lives, good or what "looked" bad. I remember we were both selling life insurance for a network marketing company and how much everyone saw so much potential in us and we weren't putting up crazing numbers as far as sales go at all but the way we carried ourselves, you would think we did. Behind the scenes though we were struggling, we were feeling so defeated and we couldn't get any momentum going, our car was repossessed, and we had to leave our place because we simply couldn't afford it, with our three children mind you. We ended up moving in with her sister who was and is such a blessing to us, but we just felt so low.
This is when we really begin to see that if anything was going to change in our life externally, we had to change our life internally first! We began implementing this one little technique we read out of Abraham Hicks book "Ask and It Is Given" and the technique itself is a simple one, "Reach for the best feeling thought you have access to." We just started looking for ways to feel good and things to feel good about no matter how small and slowly we would begin to quite literally shift the momentum of our energy into better thinking and better feeling emotions. It is truly an amazing experience to see the changes in your reality and witness the alignment of different circumstances and events as you exercise your power over your life. To truly pull yourself out any funk you may find yourself in and transmute it into the manifestation of what you desire. The key is understanding that all anyone is ever searching for is a feeling, usually a good one, so if we can just find little ways and techniques to bring about that feeling, there are universal laws in place that must surrender to you the things, people, experiences, and situations that have to match that feeling, which consequently will only increase those feelings. The saying "Its only as hard as you make it" couldn't be a more true statement, we are walking through the physical realm of our imagination, but it's all your imagination! You have the problems you have because you imagine the problems and the same goes for your successes, Ty has something powerful she does to change how you imagine your life and it's a few little words we should always place at the beginning of our affirmations and that is "I see myself." Just as powerful as saying "I AM" before any statement is, so is "I see myself" Why? Because our minds are visual, we're talking about imagination right? What is the root word to imagination? "Image" our minds thinks in images! So by stating to ourselves "I see myself xyz" We create an image in our minds which will induce a vibrationally matched feeling/emotion and the better these images feel to think, the more thoughts related to those images we'll produce thus creating an even better feeling/state. Add Napoleon Hill's concept of hypnotic rhythm into the equation and I think we can see how life changing this becomes. In retrospect there is never really a true struggle ever happening, we have to learn how to shift the momentum of our energy.
Can you tell our readers more about what you do and what you think sets you apart from others?
We're both entrepreneurs at heart, Ty is cosmetologist and I am a real estate agent, what's funny is, as much as we both love our perspective fields, there seems to be this calling to something bigger, something more meaningful, and even more fulfilling which is what I believe what lead to us starting our shows. I think society tries to put everyone into a box and once you're there, you can't come out and we definitely don't see it that way. When you look at nature, you don't see one creation, you see a multitude of creations and these creations are here as an example for us and to us that we are not one dimensional, we are multidimensional beings with multi-dimensional talents, so specialization takes on a very different meaning when we understand it from this perspective. We've come to learn and know that we specialize in creation PERIOD. We all do! We're extremely proud of all we create, be it good and or what may seem bad, all creation is for our highest good when we understand. We would be more inclined to look for what makes us connected than what separates us, the first thing to understand is we are not in competition with anyone, we are all co-creators in this realm enjoying each other's experiences.
So, before we go, how can our readers or others connect or collaborate with you? How can they support you?
Everyone can definitely follow us on Instagram @Power_of_Love03 and Facebook: Ty & Mikel Scott. Tune in every Monday for our Live show called "Master Mind Monday" at 6pm Pct. as well on Clubhouse Mon-Fri 9a-10a for our morning show "The Power of Love Show: An Intentional Life is a Powerful Life." Everyone can also visit our Esty page "The Power of Love Store" where we sell our merch as well as healing agents such as raw crystals, crystal jewelry, sage, and much more. Everyone can definitely subscribe to our Patreon "Power of Love" and tap in with us there as well we have a lot of great content coming from classes about marriage to how to manifest your reality on purpose! A lot of great things on the way.
Contact Info:

Image Credits:
www.alejandrascottphotography.com Instagram;@alejandrascottphotography
Suggest a Story:
 VoyageLA is built on recommendations from the community; it's how we uncover hidden gems, so if you or someone you know deserves recognition please let us know 
here.