Today we'd like to introduce you to Natsumi Goldfish. 
Hi Natsumi, we'd love for you to start by introducing yourself.
I am a Japanese visual artist born and raised in the outskirts of Tokyo, Japan. I moved to the United States in 2011 after the Tōhoku earthquake and tsunami. It was never "strange" or "unique" in the world I belonged to, but now that I think about the specific environment I grew up in, I feel it was quite a unique experience seeing only Japanese people until about high school. I think one benefit of that is when we are trained to see one kind of thing in daily life from youth, we are naturally trained to see bottomless detail differences in something that might be similar to others. Since youth I was very interested in man made objects that were not made for practical reasons and I loved spending hours drawing or making things. It was my university when I officially started to practice academic art and also realized making art can be one's role. Today I keep creating outside Japan but as a proud Japanese artist. I believe what I create will become a source of questions and discussions not only to Japanese but also people around the world. I believe successful art can deliver the most powerful messages and questions to our mind. My utmost interest and motivation as an artist is to explore what makes humans humans and the border between us and other creatures.
We all face challenges, but looking back would you describe it as a relatively smooth road?
For some reason, my life hasn't been easy at any moment until today, especially when I try to do something new, there was always a barrier that seemed impenetrable. Strangely, some close people who loved me and I was attached to them also suggested that it is not possible. There are always some problems or challenges I have to face, but I also always had people around me who helped me to keep growing. These past three years have been especially very difficult for me and my art with the global pandemic started. Firstly, it became impossible for me to return to my home in Japan to see my family. My worry for any of my family members to have covid with severe symptoms in my absence has been too much to digest. I believe many people around the world have experienced this feeling if they have their family far away. Then for me during the early pandemic, just commuting to my art studio was challenging. Many people were so stressed out and there were crimes and protests and riotings and fireworks everywhere. Then absolutely no visitors were allowed for about 3 years in my art studio building. Moreover, all art exhibitions went online. One of my paintings which I took months to finish and also a few more small works were sold to collectors at online exhibitions (it was originally for a physical exhibition). Although I was thankful, it meant that the paintings went to private collections without being seen by anyone in person which made me question why I make art. During lockdown, I did more self-portraits than other work because, without new things, the only thing that kept moving around me was myself in the mirror. I had to keep making or learning something because that was the only way I could change something about the world. I think it was a question to all artists what is art and value of fine art when/if it is only seen digitally. But thankfully the world is getting better and reopening.
Alright, so let's switch gears a bit and talk business. What should we know about your work?
Since 2011, I have been working on building "Mado: The Window Mereology" which is my window painting series that looks into interior spaces. I was always intrigued by the idea of windows in our daily life. A window is not just the most fragile opening of a building but also it symbolises human nature. My interest in windows grew significantly when I moved to the United States in 2011 and saw windows that were totally different from what I used to know in my homeland. Window became a unique subject to me when I realized that a window changes depending on the places, but it always captures, displays, and mirrors the habits, behaviors and curiosity of humans.There is something about ourselves that we can only see from places like outside the window where we cannot fully control the environment. It is like a fish tank where we arrange plants and all but once fishes reside, we have only partial control of the environment.
In my heart, there is a helpless longing for family and a sense of homesickness to a home that is not present. There are many problems I encountered growing up in Japan, and many of them seemed to me to happen because of my gender or age, and or culture or traditions we embraced. And most of the problems there I couldn't solve and so did others. As a child, there was no choice but I had to live with the difficulties, if not giving up life itself. Everything has different faces, even good things can cause negative effects sometimes. Rather than sharing personal raw experiences, I want to approach the fundamental structure of society with my art. As a Japanese artist who is proud of my own background, I am manifesting for a change from the outside. There are sadness, anger, and questions to the people, society, my family, and to myself that I still carry, and I want to make use of them rather than abandoning them. Moving outside also made me realize that some problems are universally present while others are specific to a region or a community. As I mature, my windows are evolving both more deep and personal, and something much bigger and universal. No matter who we lose or how difficult things are or what happened in the past, we must keep living. There is something about kinfolks, the unique feeling we hold to them no matter if it's a positive or a negative relationship, or both. One of the goals with this window series is perhaps to reflect this delicate part of ourselves for us to see because not always we can have a glance at it in a real window.
We all have a different way of looking at and defining success. How do you define success?
For me it is about inner challenge and exploration, similar to meditation practice. I think it is my success if I could keep creating in any circumstance throughout my life. I am allowed by the world to be here and make new work, and I am responding to it, and we will do this again and again. There are only a few things that stay (semi-)permanent on this planet. There are very few artists in history who kept creating until the end of their life. Just like many artists, I'm constantly affected and influenced by society, and sometimes it is difficult to continue, but my wish is to keep absorbing the world and sowing new seeds. If then more people see them every year and raise wonders and questions, that is for me an achievement.
Contact Info: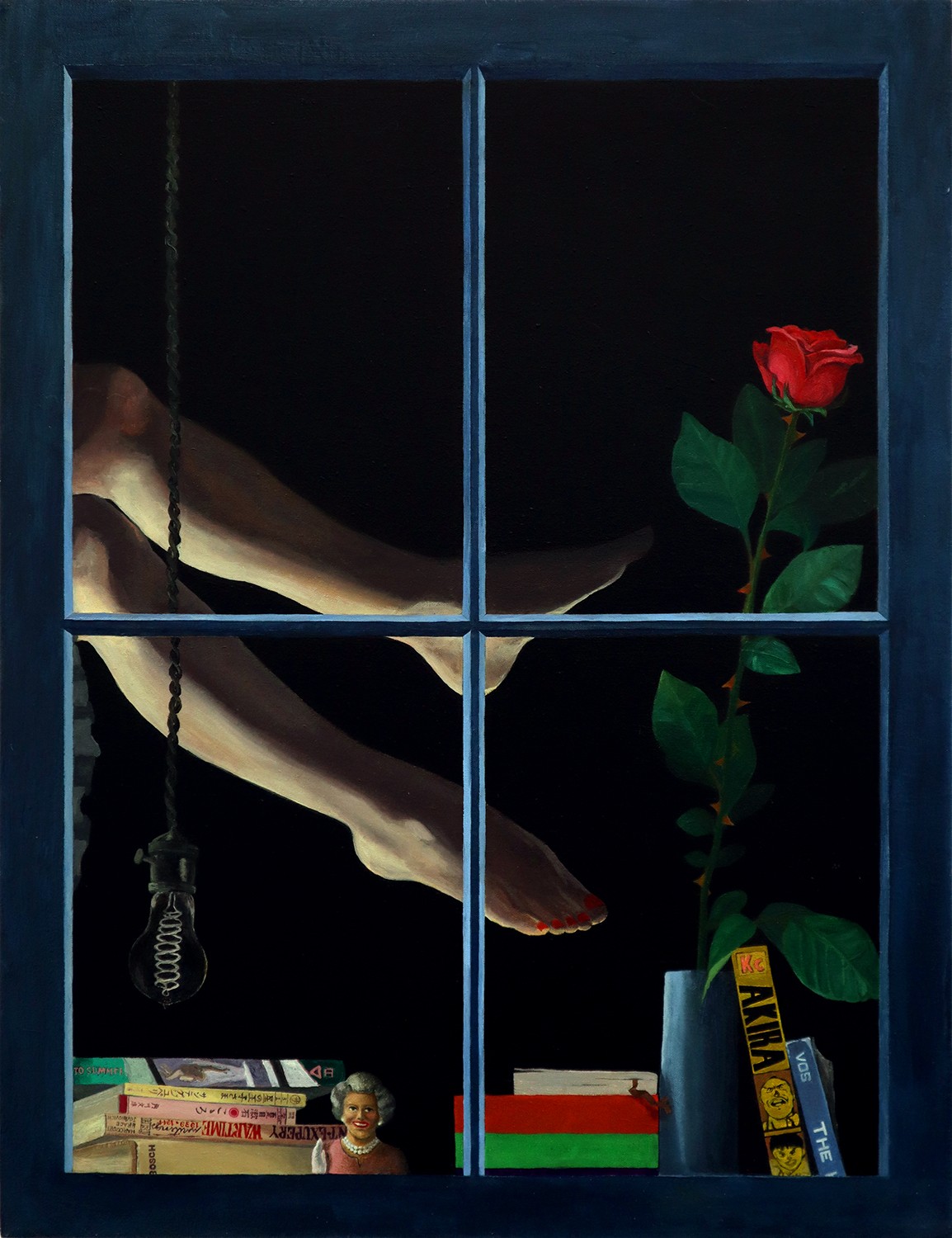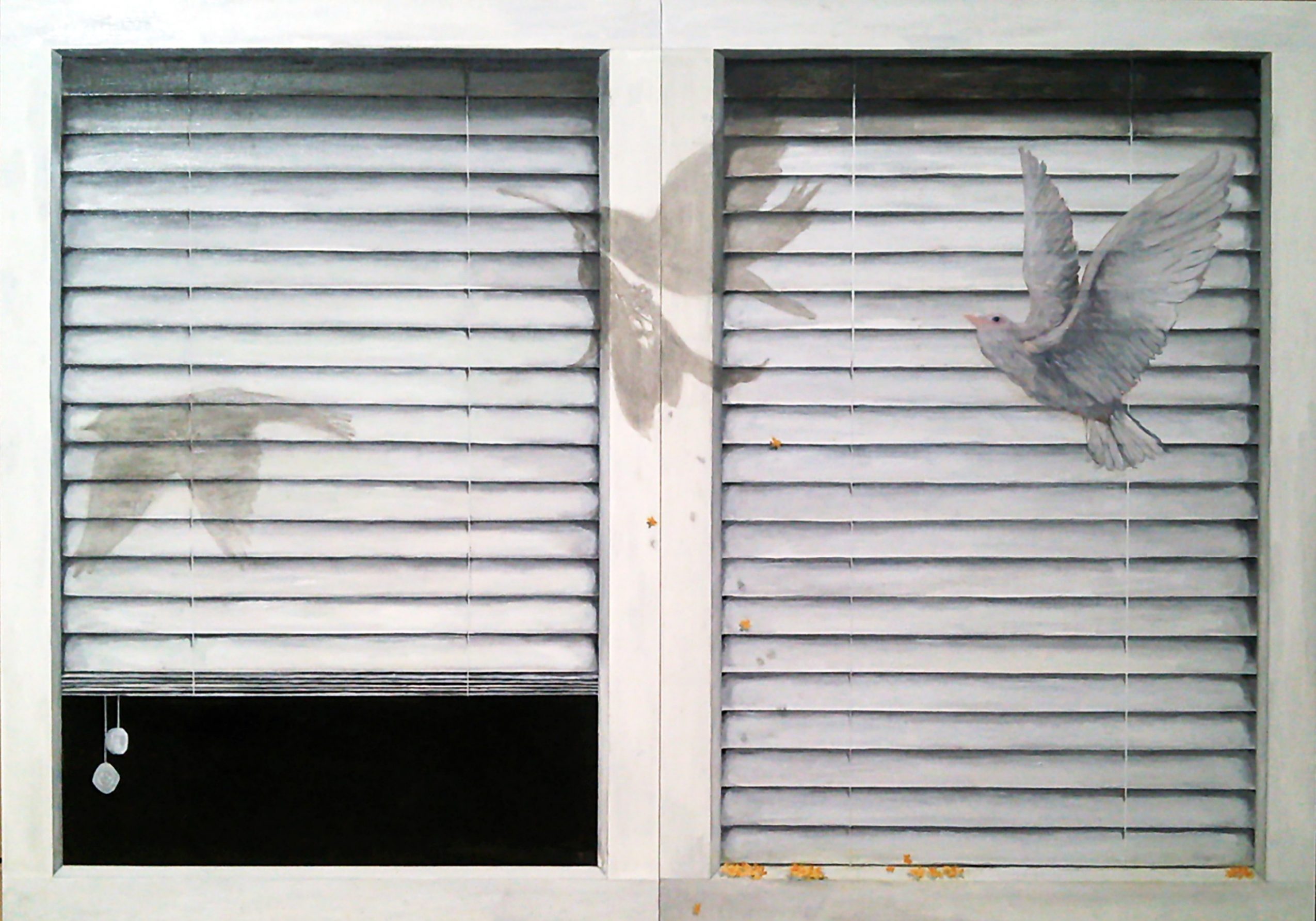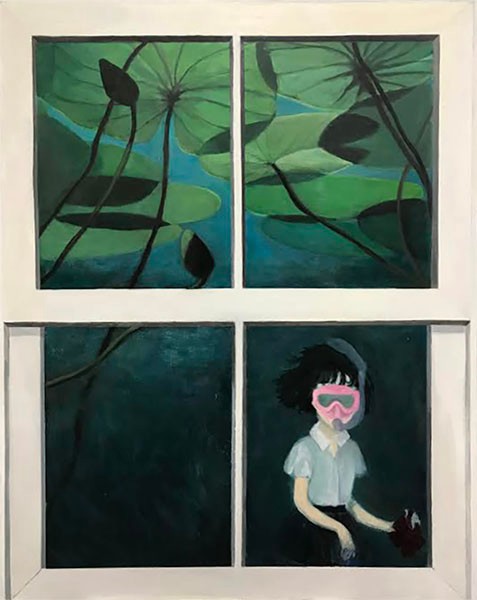 Image Credits
Natsumi K Goldfish
Suggest a Story:
 VoyageLA is built on recommendations from the community; it's how we uncover hidden gems, so if you or someone you know deserves recognition please let us know 
here.