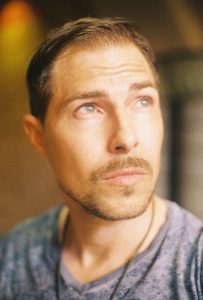 Today we'd like to introduce you to Kevin Sinic.
Hi Kevin, thanks for sharing your story with us. To start, maybe you can tell our readers some of your backstory.
Well…I come from a small town in Austria called Leibnitz, a population of 8,000 and according to statistics I should never be where I am today, but hey, who buys into stats?? I came to the U.S. in 2009 on a soccer scholarship, where I played for Felician University in Rutherford, N.J. When I first arrived I didn't know anything about the American school system or how to pick my classes so I had teammates help me fill up my class schedule.
One of them suggested to take acting as an elective. I did that, not knowing that this seemingly small decision would forever alter the course of my life. Acting and I was love at first sight. The feeling of being on stage, telling a story in front of an audience, it was a high I had never experienced before. I went on to take every film & acting class my school offered until I graduated and moved to Hollywood!
Once I arrived I almost instantly found what I was looking for in the Anthony Gilardi Acting Studio. As soon as I walked through Anthony's door I instinctively felt at home. There was an intangible feeling of love, trust and respect for the craft that permeated the air and when I saw Anthony's passionate, blunt, honest approach I knew my search was over. He was, and STILL is, my guy! To this day Anthony is the only acting coach, outside of college, I have ever worked with!
I immersed myself completely into everything acting. I was hungry and I was making moves!
Albeit, there were a lot of ups & downs along the way until I started to get really dope audition material from my manager and it required even more patience and endurance until I booked my first bigger job, but since joining SAG-AFTRA I worked on quite a few really incredible projects, all of which you can find on IMDb if you're interested.
As an artist, however, I am most proud of the work that was accomplished during the most challenging and uncertain times of recent history. When COVID hit and shut down the entire planet a few of my friends and I decided to not let this virus interfere with our workflow. So we got together to write, produce, and star in our very own feature film – Road to Terzetto! It took us all of 2021 to write and cast the film and we shot our baby in January of this year. The film is currently in post-production.
The latest project I worked on, a WWII feature film called "Reveille", was shot in Ozark, Missouri earlier in March and is set to make the festival circuit in 2023 and I CAN'T WAIT for the world to see this one. It'll blow your mind.
In the meantime, I am getting ready to welcome our baby daughter soon and manifest my way into more meaningful works of art that will leave an impact on the audience's hearts!
Would you say it's been a smooth road, and if not what are some of the biggest challenges you've faced along the way?
I don't believe there is such a thing as a smooth road in life. Throughout it, we will always face adversity and I welcome that. After all, it is the hardships in life we have to overcome that make us and shape us into who we are meant to become. Since moving to L.A. I dealt with an identity crisis, depression, loneliness, lifelong friends fading away, not seeing my family for seven straight years, being a broke artist, and struggling to discover who I truly am and my life's purpose!
During those dark days, I turned to an insane amount of books, journaling my thoughts as a means of therapy, writing poetry, daily meditation and a few close souls who understood and could empathize as to what I was dealing with. Overcoming all these hardships was certainly no easy task, but, without them, I wouldn't be who I am today!
Appreciate you sharing that. What else should we know about what you do?
Besides acting, I have increasingly immersed myself in spirituality, breath work and developing a higher awareness. That in turn led me to share meditations on a weekly basis at the Anthony Gilardi Acting Studio for the past two years. Learning from my own pain I was able to pass on and share some of what I had learned to help others with their own struggles. Meditation sometimes still gets a bad rep and people think it's only for hippies who sit cross legged at the beach, smoke weed and watch the sunset every day (which is not a bad way to pass time, might I add).
For me, meditating and quieting my mind has helped me to truly understand what I was going through at times. It allowed me to see life from a different perspective and thus has been both a shepard and a guiding light in times of need. Simultaneously it sharpened my tools as an actor. How you might ask?
Because my mind has become quiet and is no longer obsessively thinking or worrying, I have become more present in the moment. That increased my awareness which in turn has sharpened my concentration, intuition and listening skills. I am overall more deeply connected to my emotions and how to interpret them as they rise from within. Everything is connected, inside and outside.
So when people ask me what I specialize in, I always say 'my-Self'. That kind of work is ever ongoing, moment to moment, heartbeat by heartbeat, breath after breath, until we are no longer! To be able to learn about myself, my pain, my traumas and how they trigger me allows me to get a deeper sense of who I am, where I came from, and what I need to do next. It has taught me how we're all connected through the wondrous and mysterious fabric of life. I believe that's what sets me apart from most other people, and that is what I am most proud of!
Can you tell us more about what you were like growing up?
Oh man. I was loud, rambunctious, adventurous. Growing up in Austria has allowed me to freely express my interests and explore the world around me without the need to look over my shoulders because a stranger might want to kidnap me or out of fear I was in gang-related territory. My childhood was safe and extremely fun and I am eternally grateful for that. I was always outdoors riding my bike, climbing trees, swimming in a nearby river, playing tennis or soccer. Tennis and soccer became the two sports I was most interested in until my parents made me decide to pick one or the other. I had a dream of one day playing for Real Madrid so I chose soccer. Although I never reached a professional level it still ended up being one of the best choices I have ever made as it ultimately led to my full athletic scholarship at Felician University, thus coming to America. Aside from playing sports, I played a ton of video games growing up and am still a fan of everything Nintendo!
Now, you might say this sounds like an incredible childhood/youth, but my adventurous personality didn't really translate in the classroom. Teachers generally disliked me for various reasons. Usually, it was my behavior, making noises or animal sounds, or later on impersonating various celebrities and politicians. I can honestly say if you don't catch my attention (teacher or no teacher) I tune you out and look for my own interests and in school that didn't fare well. With that said, if I was passionate about a subject, I put in the work, school felt like fun and I usually got A's in those classes. However, if I wasn't passionate about it I'd get bored out of my mind, wasn't paying attention at all and did the bare minimum to pass.
As you may have guessed, I still managed to graduate High School! 🙂 Besides being physically very active as a child and mostly bored in school, as a teenager, I loved watching The Simpsons and head over to a video store to rent some movies for the weekend! God, I miss blockbuster!
Contact Info: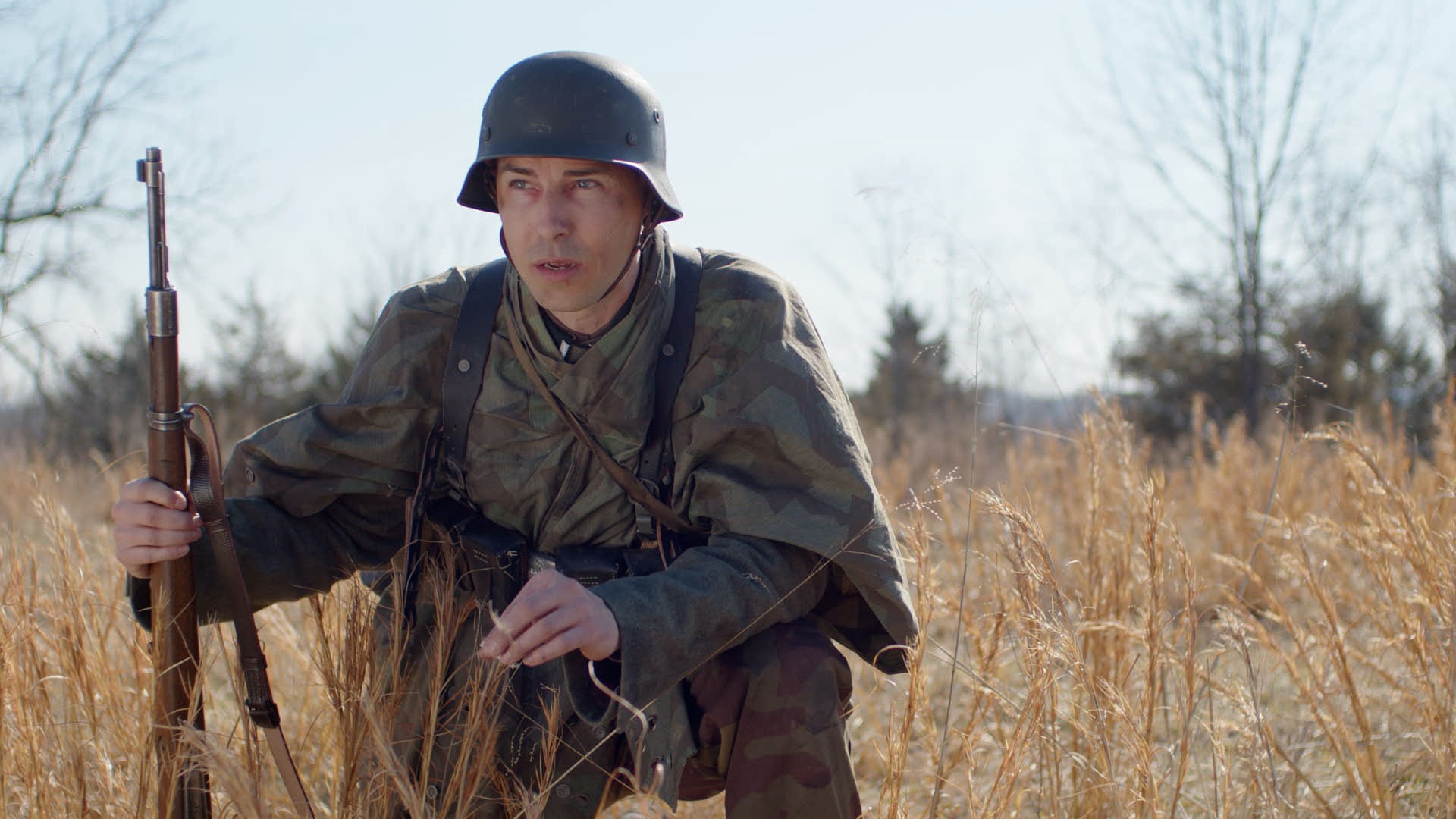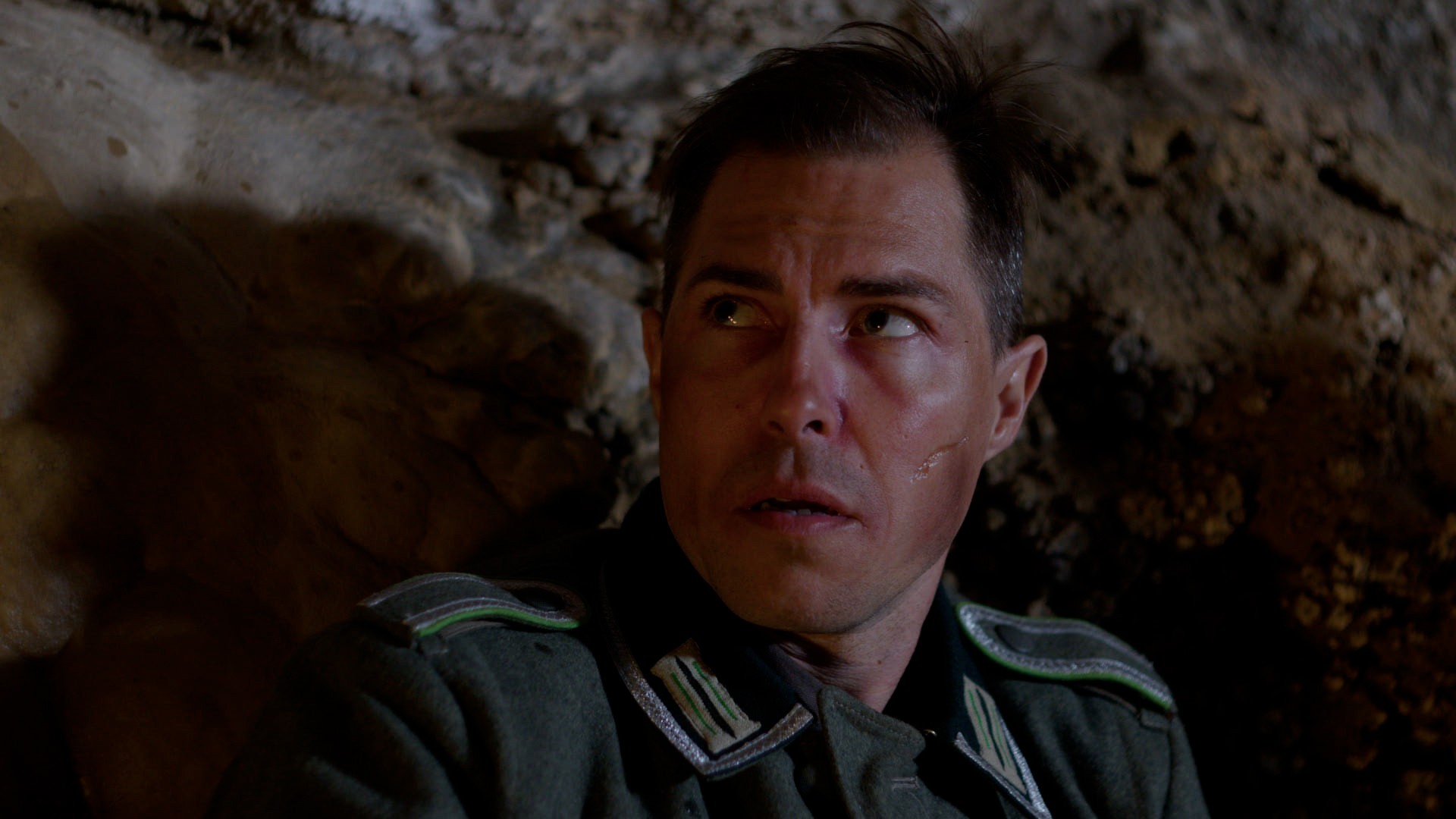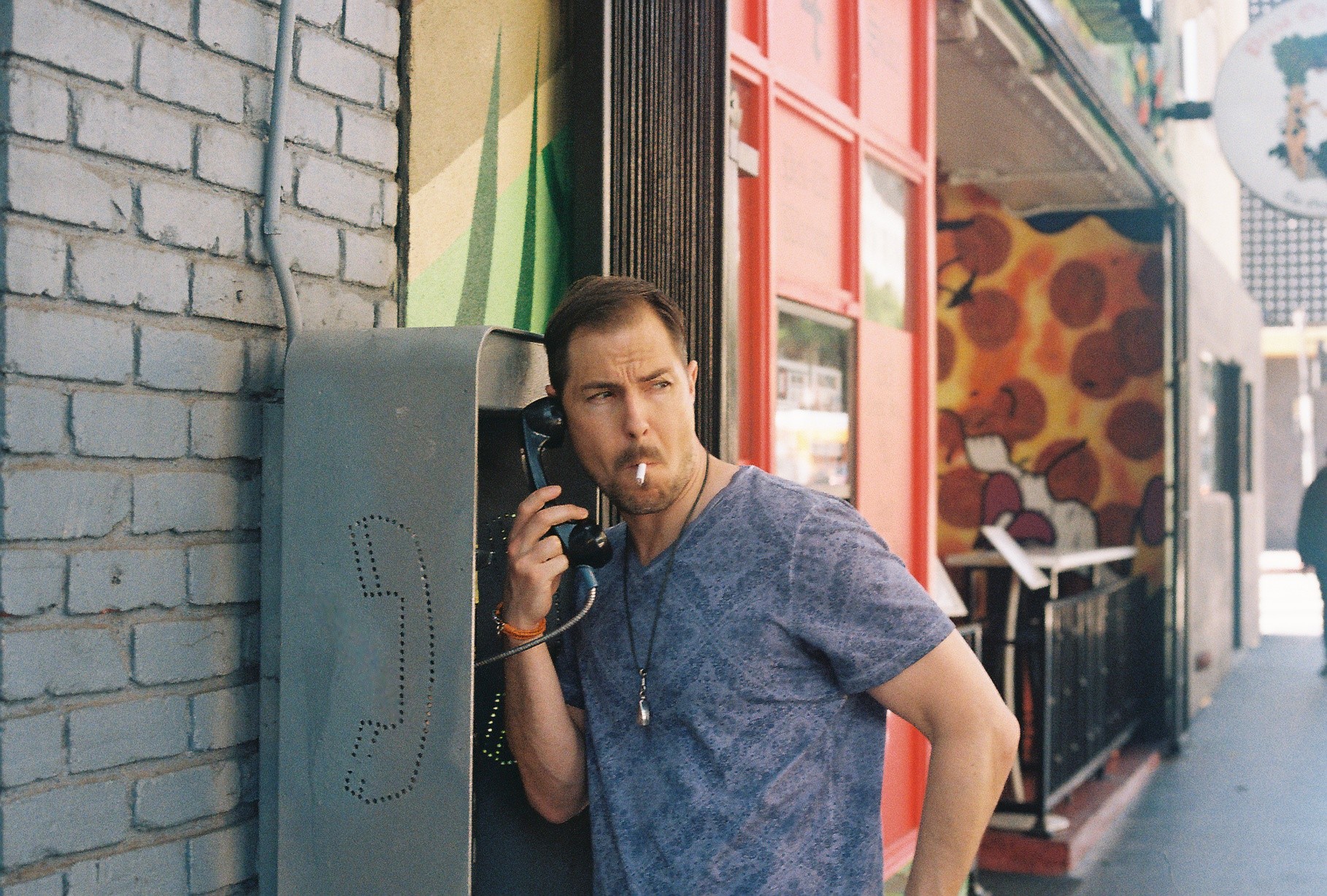 Image Credits
Street Photo Credits: Johnny Rey Diaz Soldier Photo Credits: Still photos Feature Film "Reveille"
Suggest a Story:
 VoyageLA is built on recommendations from the community; it's how we uncover hidden gems, so if you or someone you know deserves recognition please let us know 
here.