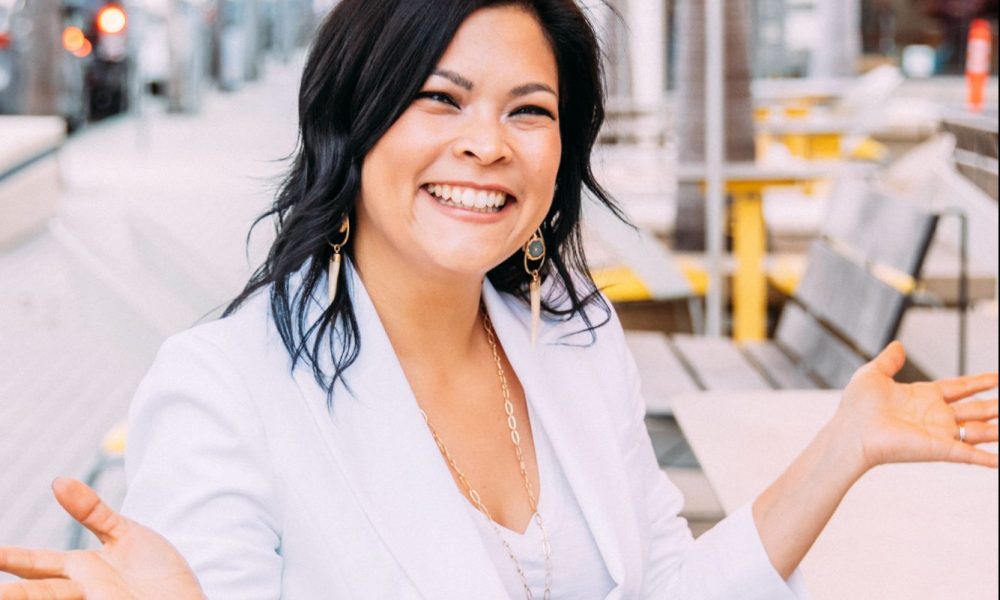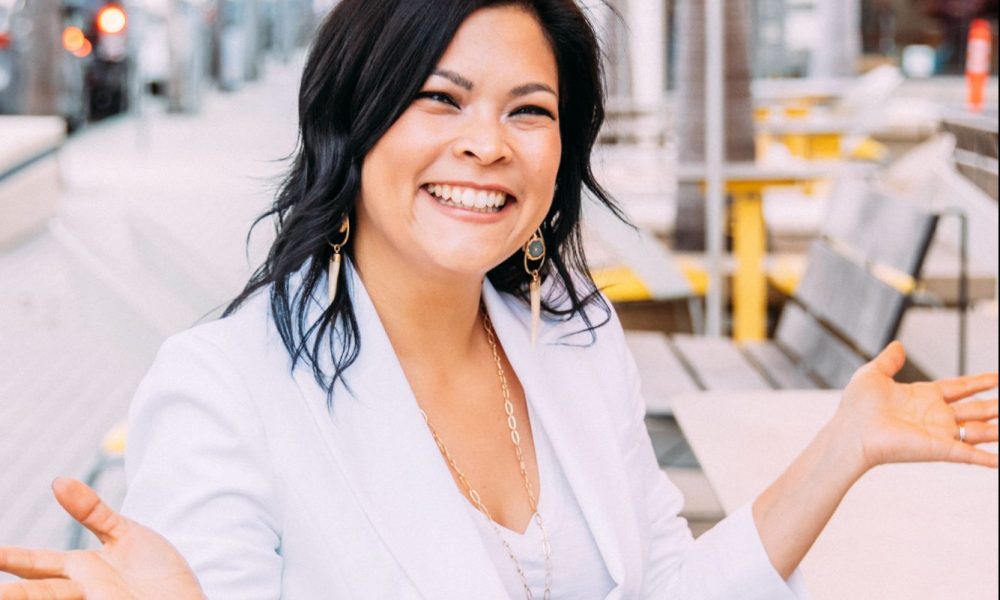 Today we'd like to introduce you to Nerrissa Hsu.
Nerrissa, can you briefly walk us through your story – how you started and how you got to where you are today.
You can call me "Riss"! I'm an Executive Leadership Coach, Speaker, and HR Professional. I primarily work with female executives, entrepreneurs, actors, and creatives to help them learn to handle life with more ease, to beat burn-out, juggle business, parenthood and take steps to live a passionate productive life!
I know this struggle personally. Once married, I thought I had it all. Then, after my six-year relationship ended and I found myself a co-parent, with a number of health issues that almost took me down. I had a newly found appreciation for what my own mother had gone through and how easy she made a single parenthood look. I chose to face my inner demons to fulfill my potential as a perfectly imperfect human being. I found the courage to look within and ask the difficult questions about how I ended up where I was and where I truly wanted to be. Was I going to forge my own path or be destined to repeat what had been modeled for me?
If I've learned anything during my time on earth it's been that our unresolved trauma causes us to become disconnected from our bodies. This disconnection is the root cause of all of our addictions, relationship breakdowns, conflict, and emotional behavior patterns. Addiction can be a scary word but everyone has at least one, social media, reality tv shows, bad relationships, shopping, food, sex, drugs, alcohol or even, sugar. The good news is that there is an innate intelligence within your body waiting to be turned into to assist you with the process of removing all the filters blocking the view of who you really are. You can spend years, thousands of dollars, going to retreats, therapists, coaches, enlist a team of Practitioners and Mentors seeking answers to your problems that get you closer to the answers but not quite there if you are only treating the symptoms of not living your life at its full potential. Having the right mentors and support to guide you along the way is critical to getting down to your root issue. Which is why I have devoted my life to supporting other women on this path.
Experience has taught me that you can spend years grinding to build your corporate career with the work hard, play hard and one day it will pay off mentality without ever really enjoying your success. The worst-case scenario is that your drive and ambition to be "successful" doesn't match your ability to really live a fulfilling life. Or that we are taking all of this way too seriously and it's not meant to be. Laugh about how truly ridiculous all of "this" is, often! Try it, it will set you free.
It's surprisingly common how often I partner with women in leadership who have waited until a major crisis or upheaval strikes to come to the realization that they might need to make some serious changes in order to really start living a full and healthy life. It's as if they were waiting for permission to do so. It's apparent that there are frequently external limitations on our ability to break through those self-defeating behaviors. The limitation of societal norms, culture, religion and our family dynamic we've overcome. My suffering is mediocre compared to all the pain in the world. There are others who have suffered more and have lived to share their stories of triumph. If I found an end to my suffering, you can too and I'm here to support your journey.
One of the biggest issues currently is the epidemic of divorce in our society due to the psychosis of having the "perfect soulmate". Relationships are not about perfection but rather two "weird" people willing to overlook each other "shortcomings," roll up their sleeves and build. Both partners also have to be fully committed to their individual growth to establish that "soulmate" connection. We also live in a "multi-polar world." Women tend to have several "competing" selves, mother, boss, coworker, "traditional female", caretaker for aging family members that put a heavy burden of stress on their relationships and limit their ability to not only care for themselves but connect deeply with their authentic self.
Whatever your challenges are, there is so much more than you've ever imagined within you waiting to emerge! Your challenges are your gifts… if you use them to move you forward. One of the CEOs I work with said recently, "I don't need any more gifts, thank you". Sometimes, it may feel as if you might be buried under all the strain. I'm over here on the other side cheering for you and screaming, keep going! There is a solution to having to push through or survive it, most people don't have the desire or self-awareness to do the work. Insert the famous quote from Gandhi, "If you want to change the world, start with yourself."
What you may not realize (or be willing to look at yet) is, if you don't resolve it now, you are just hitting the snooze button on an impending personal crisis. You will unconsciously pass it down to your kids, or you'll drag that baggage into your next relationship hoping that a different person, city, job or circumstance will help "it" resolves itself. The common denominator here is you. It will persist until you pinpoint it and bust through it. Be courageous! Dig deep!
We're always bombarded by how great it is to pursue your passion, etc. – but we've spoken with enough people to know that it's not always easy. Overall, would you say things have been easy for you?
"Smooth" would not be the word I'd use. Have you ever seen the image of a line that looks like a tangled heap of spaghetti, with the caption this is what success is really like? Messy is pretty accurate with regard to the path I've taken to my success. With a large majority of my clients, this has been the case. Take action and seek out tools that work for you to optimize the hand you have been dealt with.
The best advice I have for other women, especially younger women who are just starting their journey is that finding your "passion" can be a double-edged sword we fall upon. Some never figure it out or they miss it altogether. Don't try to be something you are not. There is something unique about you that no one else has, your story, your views, your memories, and the energy you bring into everything you do. Just be you. You are MORE than ENOUGH. The worst thing you can do to yourself is secretly harbored the feeling that you are an "imposter" and/or don't really deserve or belong where you are in life. Don't be so hard on yourself. You are not alone, there are others that are painfully aware that they are holding back and that there is something bigger within them that hasn't been released yet. You might feel like life "shouldn't" feel this way. If you often find yourself questioning if there is a better way. Thinking that there has got to be more. The answer is Yes! There is a whole world out there (in there) ready for you to explore. Be patient with yourself, it takes time to grow. Stay open and willing to do the work it takes to become the woman you want to be. Wherever you are in your growth is right where you need to be. Don't hide, people can see right through that! Instead of shine as brightly as you can, for as long as you can (especially when it's uncomfortable) and don't you dare give up on yourself! Everything else in your life will change, your friends, your relationships, your job, your bank account, your social status, your hair… what you do have control over is making your life mission to learn how to really love, provide for and educate yourself regardless of how much or how little support you have in your life. Know your value and don't get it confused with the entitlement… if you really want to be a powerful woman, learn how to maintain a healthy emotional state early on and make it work for you. More importantly, empowered women need to empower other women. Lift each other up as often as possible. We are sisters, not competitors and if one of your sisters forgets, remind her we are all in this together. There is so much opportunity for knowledge sharing that happens through the circles of women that benefit our communities and the world as a whole. Women are powerful by design. Which is why I host classes and retreats for women in leadership to foster a strong community in alignment with the direction we are going and to support each other in a safe space where we all grow through, what we are going through. It's also a lot of fun. Remember to play life!
What do you do, what do you specialize in, what are you known for, etc. What are you most proud of? What sets you apart from others?
I am an Executive Leadership Coach and Speaker. I primarily partner with women in leadership to navigate crises, embrace change, empower other women in the workplace and learn to relax enough to fully enjoy their success. 14 years of corporate experience as an HR professional, corporate trainer and recruiter has led me down this winding path to where I am today. During my career, I've been invested in studying personal growth for leaders in the business working with some of the most influential companies and mentors I could find. I've synthesized all of that knowledge into easy to implement strategies.
I've worked in person one on one, in groups, in programs and virtually with executives, entrepreneurs, actors, and creatives to achieve self-mastery or the ability to control their behavior, which are their habits, their rituals, like morning or nighttime routine. They lean on me when it counts the most. Right before a difficult conversation, right before a big meeting, right before going on set, right before being on the radio, right before a new business pitch to get fully grounded as their best self.
When my clients work with me to learn these tools they are always amazed at how quickly the transformation takes place. You will open the door to more meaning, greater courage, deeper connection and more powerful leadership than you ever thought possible. This is the secret to not only greater health and vitality but conscious leadership. The first step is the willingness to get out of your comfort zone and take action. Stop waiting for permission to live your life on your own terms, to feel really good naturally and bring your signature style into everything you do!
What sets me apart from others is my unique perspective as a multi-ethnic Canadian woman, Chinese, First Nations and Scandinavian who was raised Catholic in Vancouver, BC, Canada by an amazing single Mom who had me right after high school. She taught me a lot about having a solid work ethic and to care deeply about the people around me. Growing up I had a diverse and extensive "made" family in addition to my immediate family that were very close-knit. What it taught me is that the only true differences between people is how they worship (I believe there is only one God with many names, the Universe, Jesus, Buddha, a higher power, Jehovah, Shiva, insert whatever is true for you), how they prepare the foods they eat and the holidays they celebrate. Which are all the beautiful parts about being human. I am a citizen of the world and an avid foodie because of it.
A common theme throughout my life has really been to understand people and empathize with where they are at even if I haven't been through the situation myself. People come to me, they are drawn to me and they tell me stuff they have never told anyone. It's a great honor for me to hold that sacred space for another person. It's humbling to witness the unfolding of my client's growth and to know I've been there to guide them while they work through their process. My purpose here is to share, inspire and to serve.
Ultimately, what I figured out is that I ground people. I'm able to help them see clearly through the haze, the illusions of life so that they can have more confidence, and clarity. They become calmer and more centered so they can move forward with their lives having a true sense of self-mastery. Similar to working with my own teachers over the years who have been instrumental in my personal development. They instilled in me the strong code of ethics and core values that I operate from.
Do you have a lesson or advice you'd like to share with young women just starting out?
It would have to say, Yes and Thank you often! Having presented the "I am Remarkable" Google program to several groups of women in all stages of their careers there is one thing that I've heard more often than not. Women need to raise their hands and speak up whenever possible. As a young woman, I waited to pick all too often. Don't wait to be picked, do the choosing. Tina Fey's rule of "Say Yes, and you'll figure it out afterwards" rings true to me. If you are offered an opportunity, jump in and work it out. That's how careers are built. All of the greatest opportunities I've ever had were presented as hard work and the opportunity to stretch further than I ever could. Also very important, learn how to speak on your own behalf. "It's not bragging if it's facts" Women are often dimmed by the cultural norm that governs that we not "brag" about ourselves. The problem is, if you are not standing up and sharing your accomplishments, someone beside you is and more than likely it's a male. I am not anti-male, I am raising a strong-willed son and I am not that kind of feminist. I believe that women rising does not mean that men are sinking. It's also a fact that a man is more likely to apply for a job that he has one or none of the qualities for on the job description, whereas a woman will not apply at all if she doesn't have most if not all the qualifications. You can guess who gets the job by just raising his hand. Go for it girl! Find a mentor, someone you find trustworthy who is where you want to be many years from now. Mentors are the best way to fast track our growth and learning because they have already made tons of mistakes and can guide you. Why not get the cliff notes and the support along the way? Have fun! Don't get so engrossed with your career development that you forget to live. Stop, look around and be grateful for everything, especially the things you don't understand yet. You are on the right path, the fact you are reading this means you are curious enough to seek out tools and a greater understanding. Don't be too hard on yourself. That person you think is so perfect and has it all together is just as puzzled as you at times. I recently saw JLo's backstage documentary on Netflix and she came off stage after an amazing performance (that she pushed through sick with a fever). A-Rod was there to greet her off stage and she broke down in tears devastated about how she missed a mark and did a "terrible job." She was amazing, she's JLo!! If JLo still believes that her performance was awful, then there is still hope for the rest of us. We are all human. Strive for excellence, not perfection. And feel the fear and do it anyway. You might mess things up a few times before you find your rhythm but the only failure is not learning from the mess. Pick yourself up and start again.
Contact Info:
Image Credit:
Melodee Solomon
Suggest a story: VoyageLA is built on recommendations from the community; it's how we uncover hidden gems, so if you or someone you know deserves recognition please let us know here.