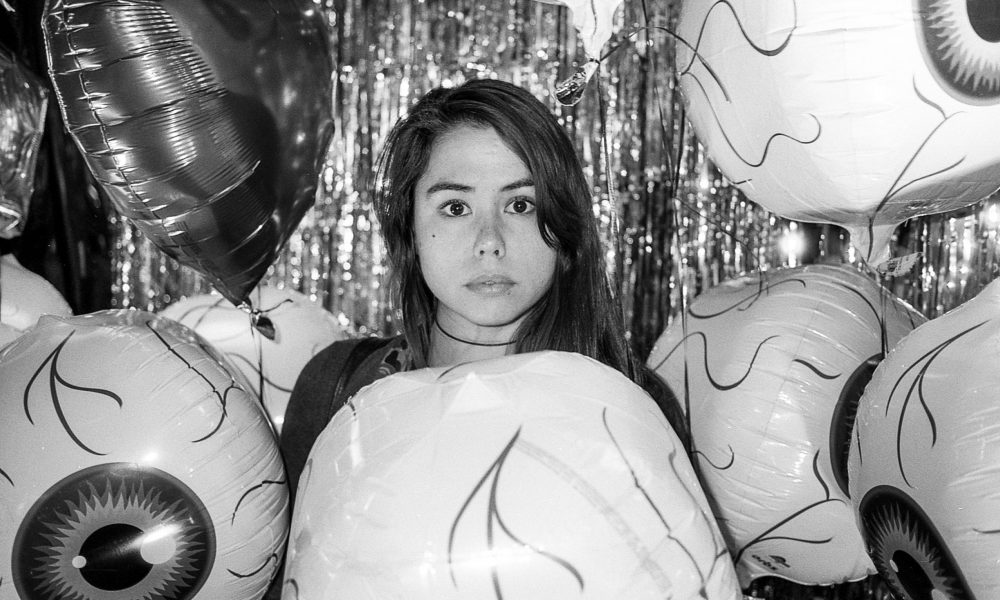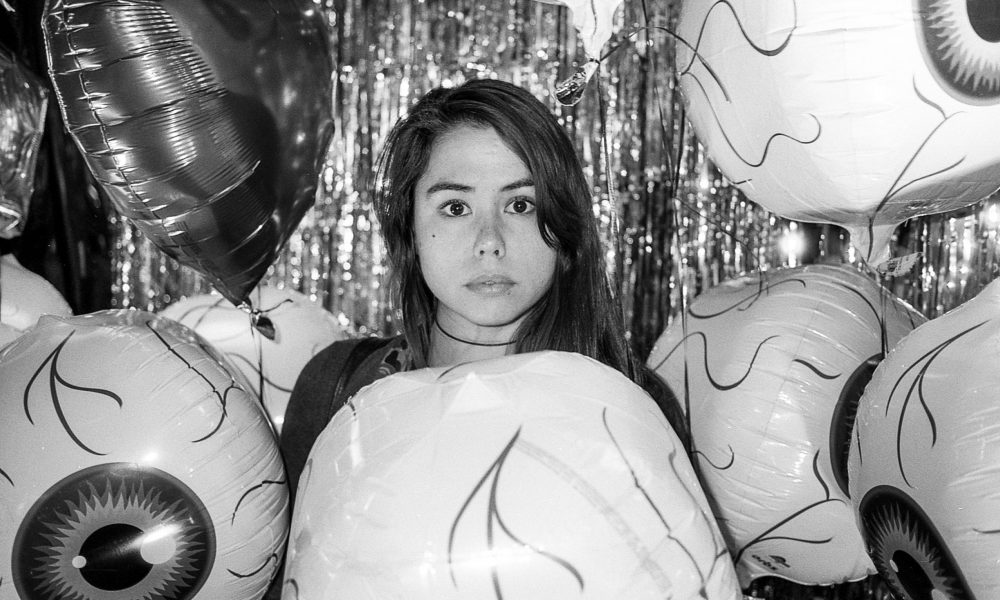 Today we'd like to introduce you to Jenae Lien.
Jenae, can you briefly walk us through your story – how you started and how you got to where you are today.
I was born in Spring, Texas, to an American father and a Taiwanese mother. When I turned seven, my family moved overseas. I grew up mainly in Indonesia, Japan, and Malaysia. Our family would move often, sometimes every three years, other times after only a couple of weeks. This was back before the internet, so I began photographing friends with my mom's Olympus Stylus Epic as a way to remember them. After graduating from high school in 2007 at Jakarta Intercultural School, I moved to Los Angeles to attend the Theatre Arts program at Loyola Marymount University. There, I spent a couple of semesters in the darkroom, learning about experimental photography and pinhole photography. After graduation, my mindset was more focused on finding a job that would allow me to live in Los Angeles rather than focused my passion for the arts. I began working at Bird Pick Tea & Herb, a mom & pop tea store, as a sales associate. After a year, a marketing position opened up on the back end. Since the company was so small, they were able to bring me in with no business experience and gave me the opportunity to learn the ropes to operating a small business. I left Bird Pick after 4 years when the company started heading in a different direction. The next two years of my life were spent working for Bristol Associates, a recruiting firm focused on C-Level positions in the Casino, Restaurant and Healthcare industries. That opened up my world to understanding large-scale companies and how they operate. At this point, it was 2017 and I had been pursuing photography as a hobby. Instagram started changing from just a social platform, to a way to earn a living through photography and other arts.
Working at a corporate job was not satisfying my soul. My fingers began to ache while writing emails for a job that was not in alignment with my passions, so I quit. Jumping into the deep end of the unknown was unnerving and liberating. My husband, Matthew Nordman, quit his job at Space X to pursue photography with me. We had saved up money for a couple of years and took a trip to Asia, spending three months away in Japan, Indonesia, and Taiwan. There, our goal was to photograph as much as possible, with the intention of creating the best photos we could capture. Taking photos that we haven't seen before. Upon returning, the focus was to create a company that my husband and I could operate under. I started reaching out to companies to grow my client list. I would send emails and DM's on Instagram.
As I integrated myself fully to the arts, I started saying yes to more projects, while seeking paying clients. I would do work for free for my friends at first, just to build up a portfolio. Transitioning from doing free work to seeking paid work was difficult for me. I enjoy photography anyway but had to value myself as a professional photographer because that helps me pay the bills. A couple of my photography friends created a magazine in the summer of 2018 called These Streets, and I hoped onboard the backend operations, becoming involved in sponsorships, blog posts, and event photography. The magazine, available in print form only, is now on its 3rd issue and highlights dedicated photographers in cities around the world. Each issue focuses on a specific city, with the goal to archive works, inspire photography, and curate excellent photos. I became involved with Feeny's Photo, a company by the artist Daniel Allen Cohen.
We collaborated on a piece for the L.A Art show in 2019, and we are continuing to create art pieces with his unique takes in printmaking. I shoot with Leica cameras only, and my ambition and love for the Leica brand have opened up a world of opportunity. My husband and I are Leica USA photographers, and together we host workshops geared around photography through Leica. Each day I wake up, I think about how little time we have on this planet. That thought fuels my motivation to become involved with artistic projects that are in alignment with who I am as a person. The transition was rocky at first, but once I believed in myself, opportunities in the art world opened up. I am still working on putting myself out there in the world as a dedicated artist that is not limited to one mode of creation. In February this year, I went to Nepal for six weeks to be part of a One World Theatre production called The Little School, a story by Alicia Partnoy. To have acting come back full circle after graduating with a Theatre degree, keeps me inspired in life and open to the possibilities in the art world.
We're always bombarded by how great it is to pursue your passion, etc. – but we've spoken with enough people to know that it's not always easy. Overall, would you say things have been easy for you?
My journey in the art world has not been smooth, but all my failures and mistakes have made me a stronger person. Mainly, my struggles have allowed me to value myself. As an artist, we can be our worst critics. I feel a sense of accomplishment with each project, but a sense of satisfaction does not exist. Almost as if the missing piece of satisfaction drives my ambition to create the next piece. To always better myself. Struggles arise from balancing both sides of my brain – the one side that wants to produce art and create, and the other side that needs to pay the bills and eat. I don't want to rely on anyone in this lifetime to support me, because I feel that nothing is guaranteed. I enjoy being independent, which broadens my confidence, and fuels the drive behind my passion. I also want to be healthy and good to my body and my mind, the vessels that allow for a creative channel. I think it's important to take time for mental health and to take time for yourself. I like to disconnect from my phone and the world by going on walks with my dog. It's simple, but the joy is real. As a woman in the art field, I find this is the best time to rise up as an artist. Women have been given a new voice thanks to the Me Too movement, which has driven women empowerment in the community. Being a woman can be intimidating if you look at the numbers and believe you're outnumbered by men. But if you use that to your advantage, then you'll make waves. I've been the first female voice on a podcast, and the only female on a panelist. The female outlook matters and it's crucial that as women, we recognize how positively impactful we can be to a group of people. Don't be afraid to have your voice heard, especially if it's the only female one speaking. That's even more of a reason to make your presence known.
Please tell us more about your work, what you are currently focused on and most proud of.
I am known for my street photography and drawings, for being a Leica Ambassador, and for being part of These Streets Magazine. I am proud to have my drawings rendered onto a Mar Vista trashcan when they updated their bins to operate with solar power, and I am proud to have been featured in the L.A Art Show earlier this year. With Leica Camera, I am grateful for the opportunities to hold workshops and become more integrated with the Leica community, to inspire others to take photographs. With These Streets Magazine, I am so thankful to be part of a dedicated team of artists who are coming together to create something bigger than ourselves. What sets me apart from other artists is the philosophy behind my work. I want to spend my precious time on Earth creating, and finding ways to make this world a better place. I am a sensitive individual and it took a long time for me to realize how to turn my sensitivity into creativity, instead of harming myself through staying depressed and using drugs.
Do you have any advice for finding a mentor or networking in general? What has worked well for you?
I advise any creative to go to events and introduce yourself as the artist that you are. Carry business cards and make it a point to find individuals who you would like to work with, and connect with those people. Follow up with people you meet, and inspire to make connections that fuel your creative juices. Finding a mentor can be difficult, but if you seek real human connections when you venture out of the comfort zone of your home, you'll find like-minded people who can add value to your life. It helps to have a project in mind that you want to accomplish. Or a goal with where you want to take your art. All the pieces start to fall into place when you recognize your own potential and how you can add value to the community with your skills and talent. I always carry my camera on me, it's a great conversation starter. I'll find other people with cameras to break the ice and talk to them. Or I'll ask to take a portrait of someone that I want to talk to, just to have a reason to talk to them.
Pricing:
Each client is different. Start by asking what their budget is. Then, see if it works within your hourly rate. It helps to know your minimum rate for any project. Understand that as an artist, much of your work is done beyond the set – during editing with photos or retouching on paints. Factor in your travel costs to get to a location, too. My hourly rate starts at $150, or $1000 for an 8-hour day for photography. For videos, my rate is $200/hour because of the extra time spent post-processing. If the project has over 200 photos to edit, then I add a $50/hour edit fee.
Contact Info:
          Image Credit:
Matthew Nordman
Getting in touch: VoyageLA is built on recommendations from the community; it's how we uncover hidden gems, so if you know someone who deserves recognition please let us know here.