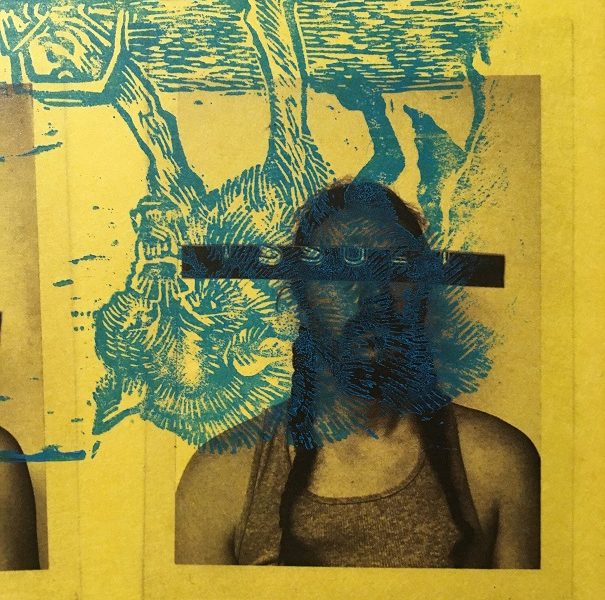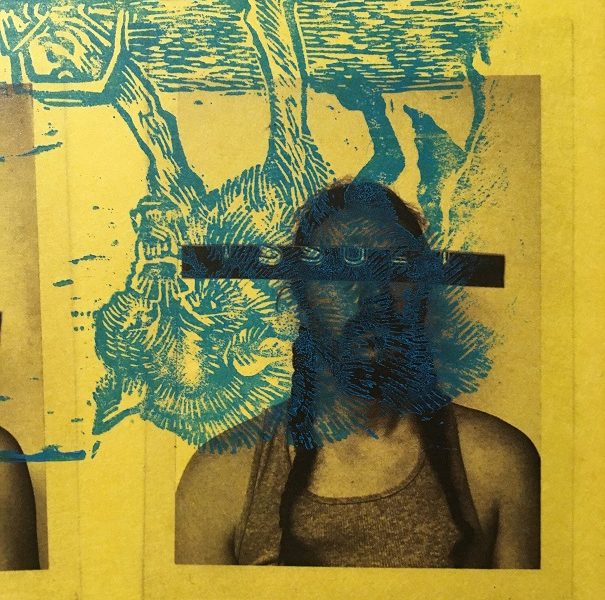 Today we'd like to introduce you to Jimmy Dean Horn, artistic director at DicE Magazine.  This is one of those stories that truly blew us away, we hope you'll take the time to take it all in.
Hi Jimmy Dean, we're thrilled to have a chance to learn your story today. So, before we get into specifics, maybe you can briefly walk us through how you got to where you are today?
Oh, that's a long one. I'll try and keep it on the short side. I grew up in a military family and was indoctrinated in the to military/USA is number 1 mindset at an early age. It's been a rough one to shake. A year before graduating high school, I had a call with a high-ranking air force general who wanted to give a full ride to the academy. I turned it down because I am 'too tall to likely pilot jets'. Who doesn't want to be iceman from top gun?! my grades were there, my sight was better than required, I was an athlete, my height however would have limited me to large transports or air to ground combat. in two words. f*ck that. We moved around a lot growing up, which made me the constant new kid at the school. I learned early on if you could draw well, you could get good attention from the other kids. So I drew a lot growing up, when I wasn't drawing I was outside skateboarding or riding bikes.
I'm a child of divorce, which on top of some abuse, left me not respecting my father. I tried to ignore everything from or about him in hope to not turn in to him. I guess cliches are cliches for a reason. It took my sister's suicide for me to open back up to him. Seeing him at the funeral with my step ma and brothers showed me a side of him I had never seen before. A new side, he had changed for the better. He may be the first person I've seen truly change for the better.
Bringing him back into my life changed so much. He is Native America Chickasaw and Choctaw, hell I am too. I had ignored it out of spite for him for the first half of my life. I obviously did not grow up on the rez, I grew up on military bases, and after my ma and stepdad retired from the air force, we moved to the great white suburbs. Initially outside of Austin, just within city limits, but it was the burbs let's be honest here. Austin was great though short-lived, by high school our family had moved to Connecticut. I never felt love for ct and acted out almost straight away and I ended up getting the boot from the first high school I was at and was sent to a local catholic school, with the threat of military boarding school if I f*cked up again.
I got a bit smarter with the stunts I pulled after that transfer. I don't think I'd be where I am now if I wasn't booted from that high school. The public school had a wide array of electives everything from architecture to woodshop and back to aviation classes, the catholic school had three. Art, band, or chore. Band and chore at the time seemed like it was for the nerds, art as well, but it was something I could do alone, which I liked, and I was already always drawing. I skateboarded, played in sh*tty garage bands, and made album art and show posters for the local punk bands. At some point, the school lunch prices went up, which meant I and a number of my friends couldn't afford lunch. At the same time, they had fired a number of the lunch ladies for one reason or another. We decided to protest it. At the time, I worked at McDonald's and my buddy at a gas station. We pooled our checks and bought a bunch of ingredients to make lunches to sell for a dollar, I made all these lunch protest posters and hung them around the school announcing our plans. The school was not super stoked on that, contracts and Heath codes or whatever bs. It didn't last a week, but our favorite cafeteria employees got their job back, though the prices stayed up. The art teacher noticed the signs and we got to talking, she ended up suggesting I look at graphic design as a profession. I could make album art or show posters and not have a stuffy office job!? Sign me up. Flash forward to graduating from Pratt Institute with an honors show at Hammerstine ballroom where I landed my first… office job. Advertising jobs are office jobs. It took me a while before I really noticed that, I got lost in the thirsty Thursdays, the foosball tables, and colorful walls. I worked while attending Pratt, I was a cake decorator for a time, then a photographer's assistant/studio manager in Manhattan, and senior year I started working as a designer at my professor's design shop in Brooklyn. I left that because I was offered an art director job at Ogilvy NYC the day after I graduated. Boom, I thought I had made it. It was a fine job, I worked on quite a few cool projects I even got to work on one for the Obamas. But at the end of the year, the higher ups wanted to make their numbers look nice so they could get their fat bonus checks and I was left go on the third round of a Q4 'single' round layoff. I went on a New Years break and landed a new job as a designer for a small design firm in Manhattan on my return. It was a nice and tight shop in SoHo, it reminded me of my first designer job, a place where the owners actually care about their employees. They had to, they sat right behind me, including them there were four employees with a small handful of rotating freelancers. I worked there for about two years and decided to leave when an old CD I worked with at Ogilvy offered me a job at Digitas. I guess I forgot how little they cared, but I still had the big name lights in my eyes and old motorcycles I wanted to buy. So I jumped ship and went back to the ad world, where I would learn my lesson again. After five years working for them on award-winning accounts, landing new accounts, and countless sacrificed nights and weekends with no real signs of moving up, I received the message as a punch to the gut. A client that I would actually be excited to lose weekends for came up for review, I asked the ECD if I could put together a team and pitch for the account. He granted me the request. The account was Harely Davidson, so I gathered the few folks that rode around the office and asked them to be on the team. We ended up winning the account. I thought for sure this was my next step up. Digitas ended up sending the account to the Boston office without so much as a word to me, anyone who was on the pitching team or even my ECD. After a month of radio silence, I asked what was up, and he looked into it. I was then told the account was transferred because the Boston office didn't have enough work, maybe the Boston office should start winning some accounts. I was offered a transfer to Boston, no promotion no raise nothing, to work on an account I had won with a team I assembled to work under some random CD with people who did not ride. Wasn't gonna happen. Digitas lost the account before the year was up. That weekend I bought an old rundown van and talked my now wife into leaving NYC. Quit that Monday. We ended up on the road for two months driving across the country, somehow it was not enough time on the road. We landed in LA, Marcine had secured us a place in laurel canyon through a friend back in NYC. The timing on that could not have been more perfect.
Since getting out to LA, my wife and I have started a small mural/design business. I handle the design, layouts and behind the scenes stuff and she, the real talent, is the lead muralist, a lot of jobs she can paint herself, but I really enjoy being able to get on a wall with her from time to time. We recently completed a massive mural job for Bike Shed in the arts district. It was our first big crew job, which was a fun new challenge. We had four painters on the wall and had the mural completed in five days. Most of our jobs are local small business facelifts designing and painting signage for their business. I designed the new face for art printer and frame shop Umico in Atwater when Danny (owner) moved his business there. Since his move and new painted signage he has seen a massive spike in business. Stories like that make me so happy to hear how something designed or visual has made a positive impact. His story is not unique for businesses we have worked with.
I am more of a designer/artist so when I'm not setting up or design murals for Marcie and I to install I'm working on DicE magazine with my own clients or creating art for myself. DicE magazine is a SoCal chopper lifestyle magazine that's been around since 04. I work directly with the owner Dean as the art director of the magazine, together we put out four wild issues a year, and occasionally we drop a book. My first full book design was a 320 page art/motorcycle book published by Gestalten showcasing the Born Free motorcycle show held in Orange County every year. Dean really lets me explore design, composition and illustration with each issue of the magazine. We both have a bit of OCD and ADHD which may work to our advantage from time to time, it pushes us to not do the same formulaic magazine month after month. Some things remain the same, like the overall structure and typefaces we use and that we are showcasing hand-built choppers, but that's where it ends. We strive to make each issue as unique as the bikes we are showcasing.
Recently I have been trying to get a way to showcase the art I create in my free time. A lot of it is just me exploring, searching for inspiration, or gathering techniques, but I rarely share it beyond a post or story. So I have created a small art zine that I'm hoping will house most of this work. I call it SNARE, the first issue was released in November last year, it was 28 pages of what I've been describing as a variety show in print format, a kind of catch all for my random musing and compositions. SNARE issue one showcased illustrations of one of my dogs, a story about reptilians in a punk band, my Christmas lights, my thoughts on capitalism and more. Issue two is in the works now and will hopefully drop just before DicE Magazine issue 95 is released. The next issue will showcase a lot of my intaglio drypoint etching prints I've been making in my kitchen and maybe some of my stained glass. I'm planning to have a wild release party for issue two – Covid depending.
Alright, so let's dig a little deeper into the story – has it been an easy path overall and if not, what were the challenges you've had to overcome?
It has not, smoother than some for sure. I try to not be bothered by the bumps along the way, over time I've realized the bumps open up new paths, good or bad. It just comes down to how I react to them. Some of my major rub comes from within, anxiety and depression from not working enough, or working too much, or the world crumbling around us. Creating art for myself doesn't solve any of that, but it's a nice distraction for a moment. I really dislike money and everything that comes along with it, I don't like pricing jobs or negotiating with clients, especially now that graphic design has died. Social media has made everyone a designer and destroyed good design. The same way that having a camera on our phones has made everyone a 'photographer' Places like fivver have ruined the value of good design work and really tainted the perception of design for new and small businesses. It's hard for clients to see the value in something when you can get it for nothing from a faceless entity on the web. It takes the entire process before a client realizes why they needed a real designer. The number of times I've had a client come to me saying they are upset with what they got on fivver or the like is way too high. 9 times out of 10, I can find all the elements that 'designer' used on a 5 second google search. Good design is more than just something that looks nice, there is actual thought that needs to go into each element and how it will be used or seen. That's just not something you get from just anyone.
Thanks – so what else should our readers know about your work and what you're currently focused on?
I consider myself a designer, first artist second. I'm probably most known/seen for my work with DicE magazine as the Art Director. We publish four issues a year, and every issue we strive to make unique from the previous issue. We think of it as a bridge between a Chopper mag and an Art magazine. What most people don't realize is to stay ahead of doing the same thing over and over again, I have to constantly be learning creating and trying new things. So in between laying out every issue, I'm exploring new techniques. I take deep dives into new areas, at the moment, I am exploring intaglio printmaking in my kitchen, before that, I was making stop motions, before that stained glass, before that I was learning after effects and character animator. Not everything I explore ends up being used in the magazine, but for me it's a process of finding inspiration and then taking that to create my own inspiration from that to use a stepping stone for the next issue. I have been really bad about showing this behind the scenes process or its outcome. I'm not a huge fan of this new world where everyone overshares everything 'amazing' they are doing, but I'm coming around to seeing it as the tool it is to get to the next level. I am trying to do my version of that, which is where my personal zine SNARE was born from. SNARE is a small run printed piece that is a catch all for the things I've been creating. There are a few floating around the city at some small business book and comic shops. (I believe Skylight on n Vermont and Secret Headquarters on Sunset still have at least one, I believe it sold out everywhere else) SNARE issue 2 will be dropping soon, I am planning to have a show and release party at a local gallery or venue.
How do you think about luck?
So much bad luck, but the bad luck always seems to open up the world to let in some good luck. A karmic balance or whatever. Lucky timing and skill landed me my first ad job at Ogilvy, bad luck lost it on the third round of a 'single' round layoffs. Skill and the big name on the resume landed me a Manhattan Design studio designer job. Some good luck and not learning my lesson of how little large agencies care about their employees brought me back to the ad world. Digitas reminded me how little they care about me and the other employees overtime. We can call it bad luck, but really it was bad management, potato-potato, it left me sour to it all. I ended up quitting, buying an old van and my now wife and I ditched NYC and hit the road. Good luck allowed the van to get us across the country with little issue. After two months crusin' the USA, luck would have us landing a small studio back house in Laurel Canyon. Even more, good luck landed me a cushy remote design job. Bad luck, or bad management again, had me tossed under the bus for a mistake of the CD and my contract was not renewed. Good luck, timing and constant pestering from the universe had me meet Dean at DicE Magazine, where I now I am the Art Director of the magazine.
Contact Info: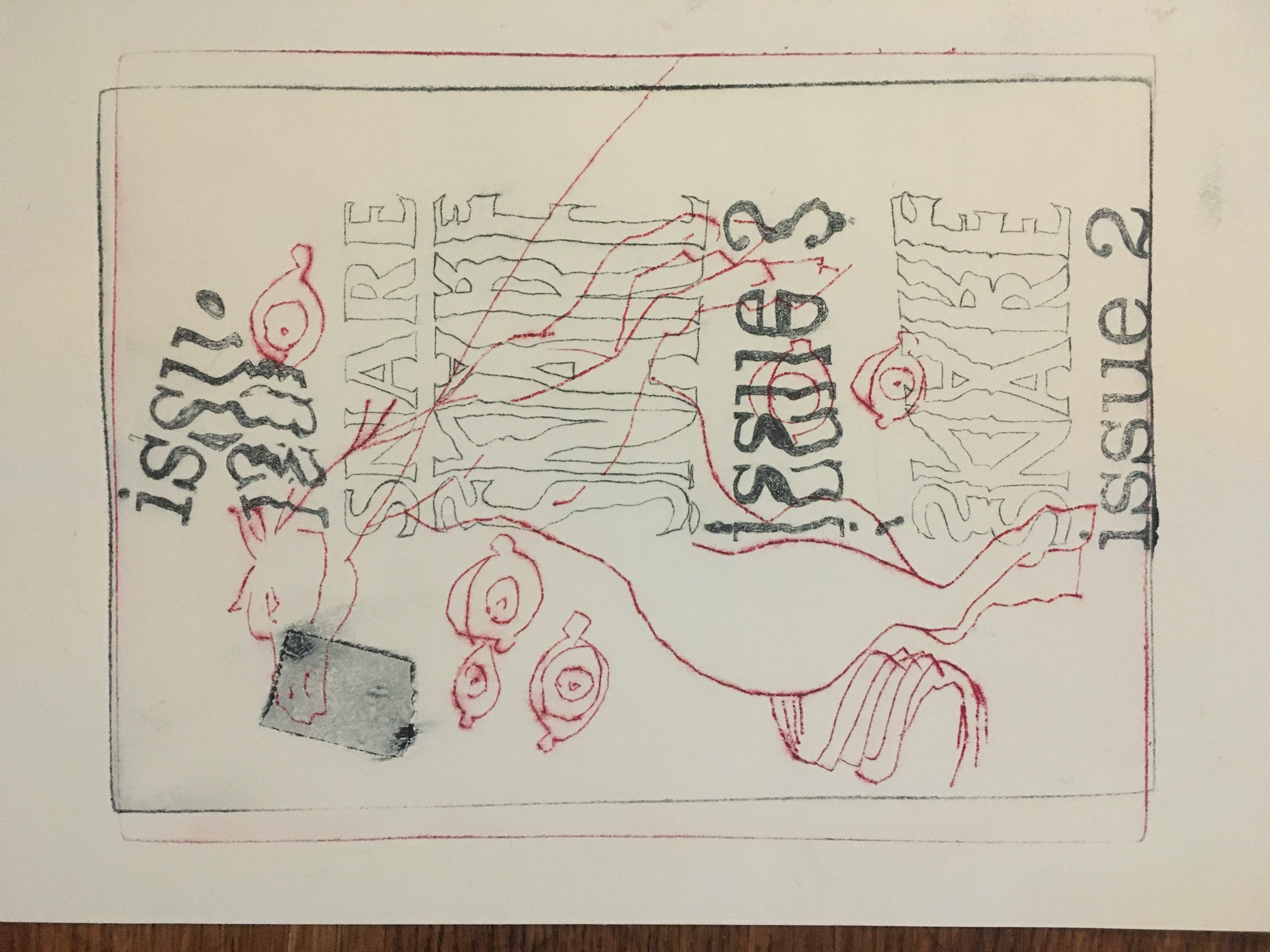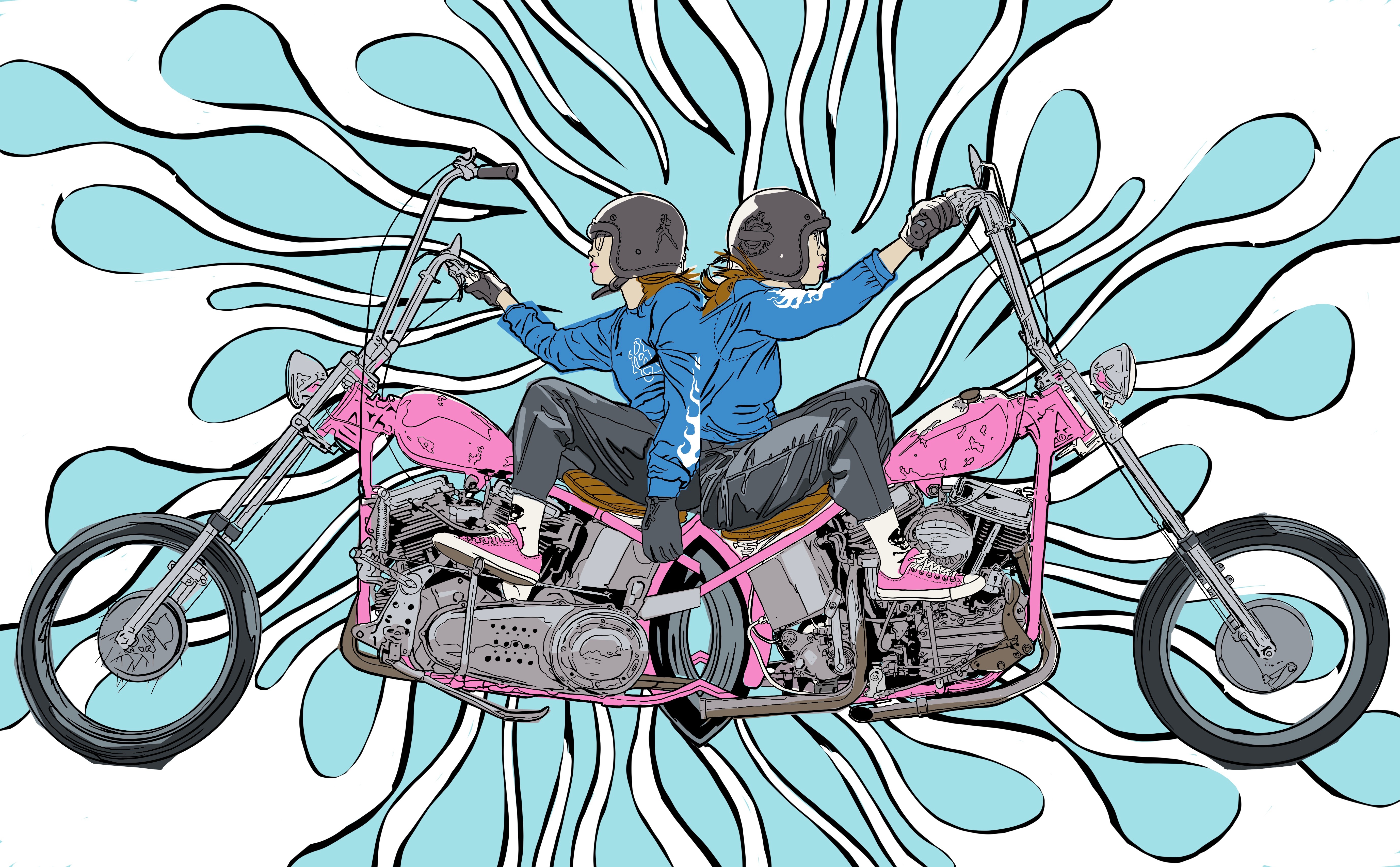 Suggest a Story:
 VoyageLA is built on recommendations from the community; it's how we uncover hidden gems, so if you or someone you know deserves recognition please let us know 
here.