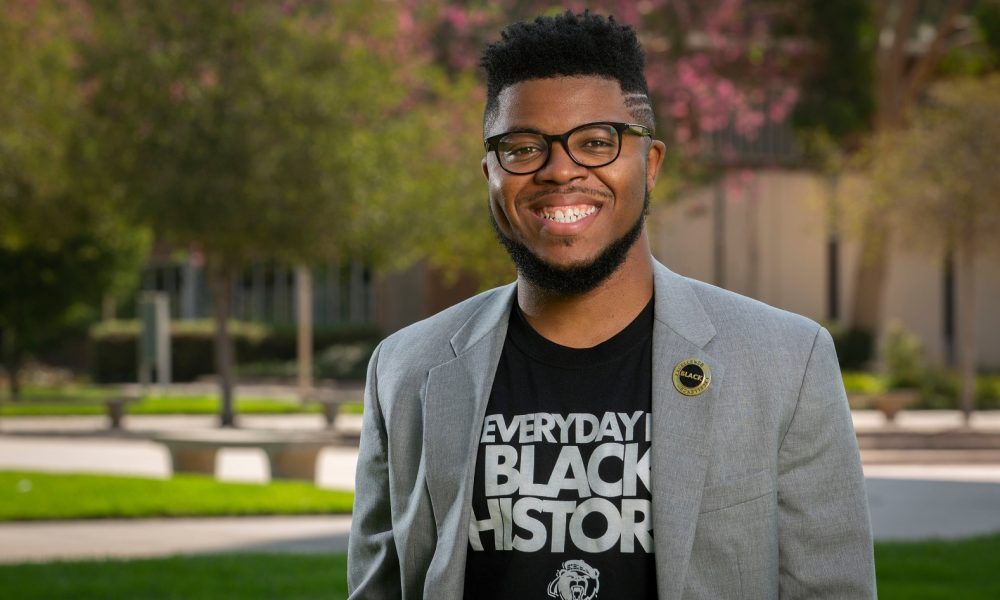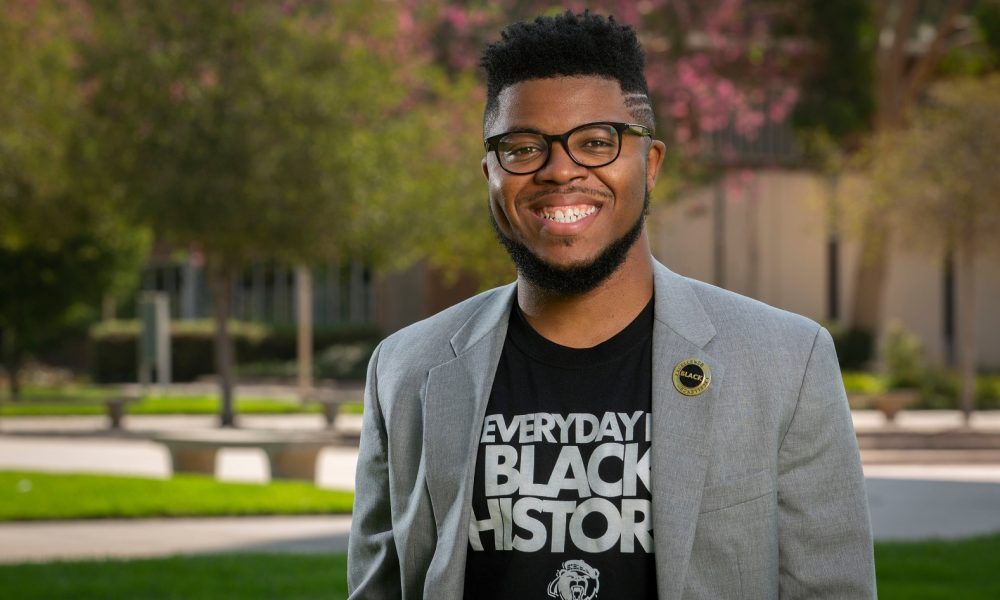 Today we'd like to introduce you to Dr. Jamal Myrick.
Hi Dr. Jamal, thanks for joining us today. We'd love for you to start by introducing yourself.
My origin story is all over the place, but to keep it simple, I was born in New Brunswick, NJ (Exit 9) where I was raised by my grandparents and extended family for some time. Everyone on our block knew our family and served as the place to be to get food, great conversations, and just hang out for many people in the community. It was one of the earliest forms of "community" that I can remember and the importance of having a strong Black community at that. I learned early on about the art of storytelling and how important it is to our community. To be able to tell our stories as we saw fit. Shortly after moving back and forth between New Brunswick, NJ and Jacksonville, FL, I finally moved permanently to the Northside of Jacksonville, FL ( Duuuuval!) where I lived with my mother and my siblings. My mother worked so hard to ensure that we had what we needed by working multiple jobs and providing for our family. She even had her own business which made me want so much more out of life because I got to see her help so many people and their families in the area.
In high school, I did not know what I was going to do after graduation because I thought I would just work my way up through the ranks at a supermarket that I worked at for three out of the four years in high school. It wasn't until my American History teacher, a Black woman strongly encouraged me to consider going to college and made sure that many of her Black students applied to college. Never in a million years did I think it was possible, but I ended up getting accepted into Florida State University after calling the admissions office almost every single day. I attended Florida State University as a first-generation college student, where I immediately got involved in student organizations that focused on the Black community which provided friendship and a sense of awareness that I'm indebted to even to this day. Although I was involved, my grades suffered and I withdrew for a semester after finding out that my grandmother who raised me passed away. After much prompting from friends, I went back to FSU and got on the right track and did a number of internships, raised my grades, and developed my leadership skills. Once graduating from FSU, I moved to Washington, DC and worked in the nonprofit realm before shifting career focus and jumping into higher education. I started working at George Mason University while earning my graduate degree. It was during this period I met my then-girlfriend (now wife) and she helped me navigate this new field of higher education and super supportive. After finishing my Master's program, I moved to Southern California to work at a university in their Residential Life department.
In 2019, after earning my doctoral degree, I transitioned into multi-cultural affairs as the Interim Director of a Black Resource Center at the same institution, where I get the opportunity to support a wonderful group of undergraduate and graduate Black scholars. In my higher education career, I've received a number of awards and I'm happy that I was able to transition into a role that allows me to bring my full self to the job and engage with the future leaders of our community. During the beginning of the pandemic, I started to reflect on my own life and decided that I wanted to tackle some of the dreams of yesteryear and one of those dreams was to write a book about fatherhood. This was critical in 2020 because I found out that my wife was pregnant, but I couldn't find any books or materials that described the fatherhood journey for Black dads. I wanted a book that was going to challenge this narrative that "Black dads aren't present". This led me to step outside of my comfort zone and fill the gap myself by finally writing the book that I talked about in college. The result? Dear Black Dads: Wisdom for Your Journey to Fatherhood was written during the pandemic and features over 20 Black dads from a variety of different places and familial structures offering advice and wisdom on one of the most important roads in a Black dad's life. It released on December 1st and was immediately the #1 New Release in the Fatherhood category on Amazon and the reception has been great and impactful as so many Black fathers reached out to share how much the book has helped them. Special shoutout to my wife, my younger brother, Black people, Alpha Phi Alpha Fraternity, Inc. Mu Xi Lambda brothers, every dad in the book, and every person who purchased the book for their support!
Would you say it's been a smooth road, and if not what are some of the biggest challenges you've faced along the way?
Of course, it wasn't a smooth road! Nothing worthwhile is ever easy! For one, there's so many resources out there about self-publishing a book, but not everything is good advice. Also, some of these influencers would charge exuberant amounts of money for something that I found for free. So I had to decipher what would work for me and my desires with my book. I had to stay true to what I wanted my book to be and I'm happy that my wife supported me throughout the entire time. She reassured me that I was making the right choices. When I started the visioning process of Dear Black Dads, my wife was in her first trimester of pregnancy and this was our first child, so I needed to make time to support her. Also, I'm learning so much in my professional role while also navigating my emotions around what was happening in the world: COVID-19 pandemic, numerous examples of state-sanctioned violence against Black bodies (Breonna Taylor, George Floyd, Tony McDade, and Armaud Arbery) and supporting my Black scholars who was affected by the immediate closures of our campus. 2020 felt like a never-ending rollercoaster of emotions and I found myself oftentimes stuck because so much negativity was happening at the time. Another obstacle was finding all Black services to help get the book to the final product. Finding a voice actor to do the audiobook who did perform what they believed Blackness to be, getting a Black editor and designer was difficult but with the click of a button and time, it all worked itself out. Everything about the book is Black as hell and I love it!
One of the bigger obstacles was confronting my own childhood pain and trauma which is never easy. To break free from the chains that I felt stunted my growth as a man was important and through the book as well as therapy, I felt that I was able to heal from negative experiences from my childhood. The writing process was also difficult because there were moments of imposter syndrome that I had to overcome. I wondered what others would think when the book came out. "What if nobody cares?" "What makes me qualified to write this book?" One of my close friends from Tres Doctores reminded me to "Do It Scared" and that was my mantra to getting the book done. It's so easy to talk yourself out of following a dream. We have so many reasons for why we can't do something and if we just shifted focus just a bit, we could conquer so much more. It's about trusting yourself and I see how hard it can be at times. I recall getting called from some publishing houses who wanted to publish my book, but after doing research and remembering my "why", I politely declined. I trusted the vision that the Most High provided me and wanted to see it through with no strings attached.
Alright, so let's switch gears a bit and talk business. What should we know about your work?
I work as a higher education professional at a university in southern California as the Director of a Black Resource Center after working in residential life for a number of years. As the Director, I supervise an outstanding group of professionals and ensure that we are supporting the successful transition of undergraduate and graduate Black scholars through the university. In a typical day, I can have meetings focused on budget, meeting with parents, advocating for Black scholars' needs, and attending a Verzuz battle online with a staff member. I love what I get to do because I'm truly helping the future leaders of Black leaders in our community. When they're in pain, I'm in pain. When they celebrate, I celebrate. Our center serves as a home away from home for many Black scholars, even in this online environment. One thing that I'm most proud of is actually being awarded "staff member of the year" from my department prior to ever considering serving in my current position. It is a testament to the love that I have for our Black scholars and being recognized for it BEFORE taking my role is amazing. Two things that I believe sets me apart from others is my ability to stay relevant to both my scholars and staff and ensuring that they feel seen and heard. I take notes of the important moments in their lives and let them know that it matters to me. In a world that's always moving to the next thing and not leaving time to breathe, I think it's critical to pause and sit with those that I lead. Listen to what they have going on and let them know that they have someone in their corner.
Are there any books, apps, podcasts or blogs that help you do your best?
Man! There's so many books! I'm an avid reader and I will say there's seven books that help me to not only do my best in life but to do it with intentionality. Here are the books: The Alchemist Total Money Makeover The War of Art The Will to Change The Last Lecture The Purpose Drive Life Dear Black Dads: Wisdom for Your Journey To Fatherhood When I think about websites, I think of www.pedestalproject.com, which is led by @taughbytekita (IG). The site focuses on uplifting Black women through restoration, validation, and affirmation. I love this site because it makes me see some of my own blind spots as a Black man and challenges me to think of ways that I'm uplifting the Black women in my life. Podcast that keeps me going? I'd say, "They Didn't Tell You Podcast", which offers honest stories and critiques that are unapologetically Black. I also listen to The UnReasonable Doubt podcast (no longer new episodes, but still available) that has funny takes of what's happening in the world. I believe the hosts capture awesome perspectives of the times. One last one I enjoy is the 1619 Project podcast! A lot of history and connections to what's happening in the world today. For Apps, I like the Focus app which helps me work for longer periods of time before taking a break. I enjoy the Evernote app which is a note-taking tool that connects any and all notes to multiple platforms. Finally, I like the Calm app because it helps me meditate and take a breather throughout the day.
Pricing:
10.15 for the paperback
3.46 for Audibook
5.00 for e-book
Contact Info:
Suggest a Story:
 VoyageLA is built on recommendations from the community; it's how we uncover hidden gems, so if you or someone you know deserves recognition please let us know 
here.