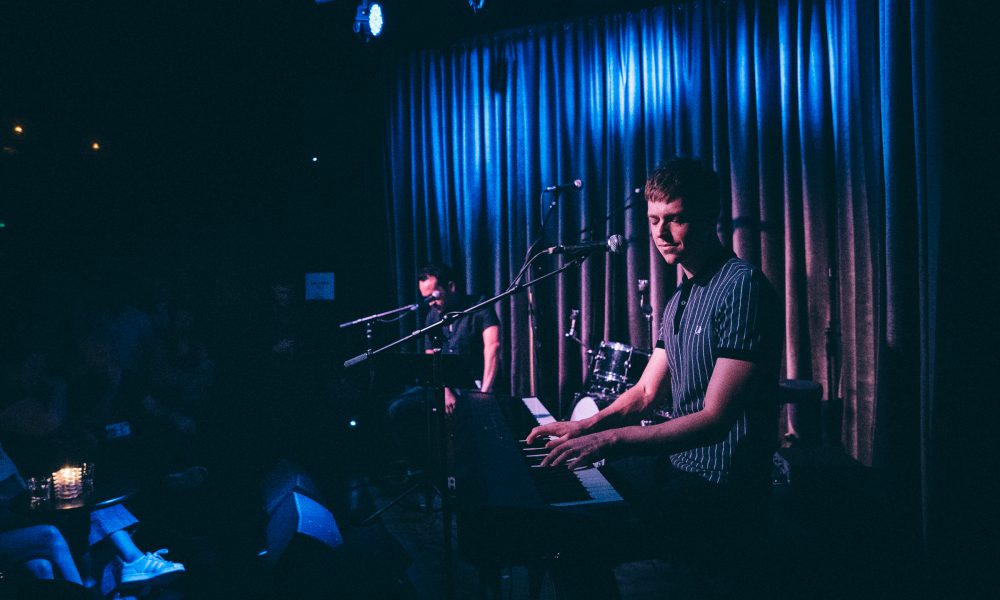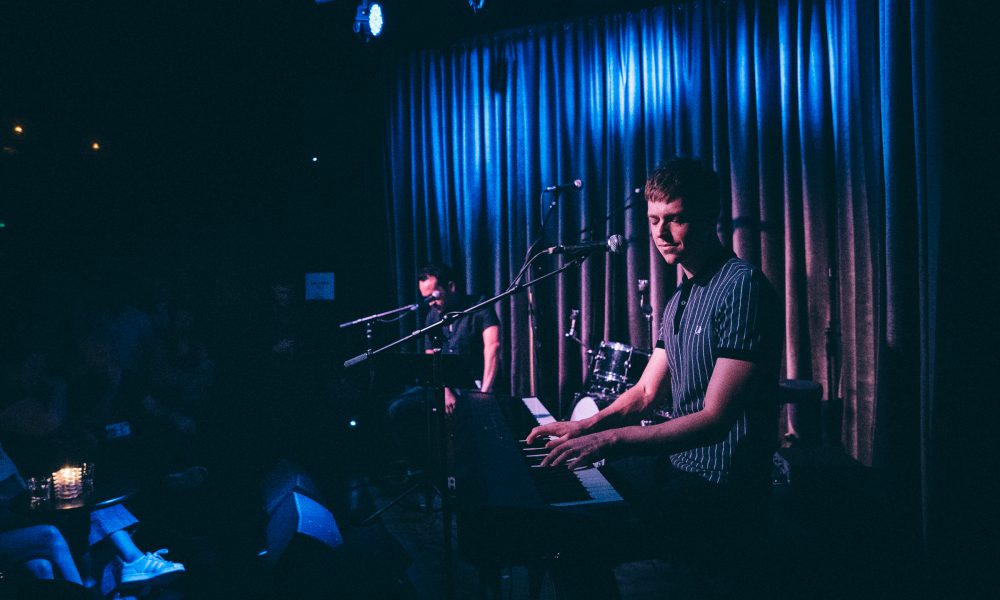 Today we'd like to introduce you to Anthony Starble.
Anthony, we'd love to hear your story and how you got to where you are today both personally and as an artist.
My musical journey began when I was nine and I fell in love with classical piano. I loved how the piano was complex and emotional and I would find myself sitting down for hours at a time getting lost in the music of classical giants such as Chopin, Mozart and Beethoven. My love for piano took me to arts magnet school Denver School of the Arts for high school. It was there that I joined a small chamber choir and began to sing and write my own songs. I would say my musical influences of the time were equal parts classical and the popular emotional rock bands such as Dashboard Confessional and Something Corporate (yes, I was one of those kids) 🙂 The summer after my junior year, I attended the Berklee summer program and won their songwriting competition. That experience really solidified my direction and I knew I wanted to pursue a career as a songwriter and performer. After graduating high school, I moved to Southern California and got a Bachelors in music from CalArts. While at CalArts, I started releasing my music for the first time and playing with other musicians in bands (classical piano is a pretty solitary endeavor). I now regularly write songs in all sort of genres, working with producers, A&R's, and media companies all over the globe and have really found that I love to explore the depths of my versatility. I very much enjoy writing K-pop one day and then a country ballad the next. I also very much enjoy the development of my own artist project, releasing music and playing shows, constantly trying to reach for something big and beautiful within me.
We'd love to hear more about your music. What do you do and why and what do you hope others will take away from your work?
I'd say my art is that of a versatile songwriter and my strength is based in my musical training and my process-driven approach to creativity.
I currently write music for the Asian markets, Country market and Pop market, as well as for my own artist project which I'd categorize as the Singer-Songwriter genre. My creative process varies drastically depending on the desired outcome. If writing for the Asian markets, time is best needed to be spent on finding that perfect melody with the right swag to fit the artist we're trying to pitch to. For Country, time is best needed to be spent on a lyrical concept that feels cohesive and honest and clever all at the same time. No matter what the genre is though, I find that approaching each songwriting session with a process is helpful to making the song better. I'm constantly trying to find the appropriate balance of following my intuitions and letting them lead the creative direction, and then taking a step back and editing those ideas, asking questions like 'do these lyrics make sense and are they all pointing towards the hook' and 'is this melody as catchy or interesting as it could possibly be?'
When I sit down by myself to write for my artist project, I'm really focused on the music feeling natural and emotive. If I think about my favorite artists, they're all very passionate and emotive with both their music and performances and that's really what I love to do as a performer.
The reason I'm a musician is really just because music is what I do. I fell in love with it from the beginning at age nine when I started playing classical piano and I haven't looked back. I think it's helpful to continually ask yourself, 'is there anything else I'd enjoy doing for a career', and every time I ask that question, the answer is always no. I'm a musician and that's all there is to it.
I hope that when people hear my music they have a cathartic experience and feel some sense of emotional release. If there's one message overall that I'd be conveying, it's that emotions are complicated but meant to be felt, and they're beautiful in all their states. It's what makes the human experience so unique and music is the perfect medium to express that.
What do you think it takes to be successful as an artist?
This is really a great question and one that I think about pretty much every day.
I feel like success can be a crippling concept if you view it through the lens of projected career milestones such as 'a multi-million dollar record deal' or 'a platinum-selling song'. Do I want those things, yes! Do they define success, well they certainly can, but they don't have to, and I certainly don't want to feel like I'm not successful if I don't ever achieve those things.
If I view success as making a living writing and performing music, then I am successful. I think it's helpful to start from this perspective while simultaneously making goals for yourself. Do I want more songs on the radio, yes, but I'm already successful, and therefore not defeated. If by the end of the year I don't have more songs on the radio than last year, it's ok. I'll evaluate my efforts, make necessary changes and try again next year. This mental approach may not catapult me to the top of the charts overnight, but it helps keep the spark alive so that I don't burn out from failing. To me, the key is to keep going, and if I'm constantly reaching for success by stacking one failure on top of another, then I'm not going to be mentally stable enough to produce my best art and keep the hustle alive. To me, I need a healthy balance of gratitude and milestone goals. The balance is how I'd define success.
Do you have any events or exhibitions coming up? Where would one go to see more of your work? How can people support you and your artwork?
People can support my work by coming to see me perform, and by downloading and/or streaming my music on their preferred platform. As of now I'm an independent operation, so any form of listening and sharing really makes an impact and could catapult me to the next step in my career.
Social Media is a great way to stay in touch with me, and I take a very personal approach, so I'm always available for any info about shows and new music.
Contact Info:
Website: www.anthonystarble.com
Email: anthonystarble@gmail.com
Instagram: @anthonystarble
Facebook: @anthonystarble
Twitter: @anthonystarble
Image Credit:
Photos by Nanea Miyata and Nathaniel Perales
Suggest a story: VoyageLA is built on recommendations from the community; it's how we uncover hidden gems, so if you or someone you know deserves recognition please let us know here.