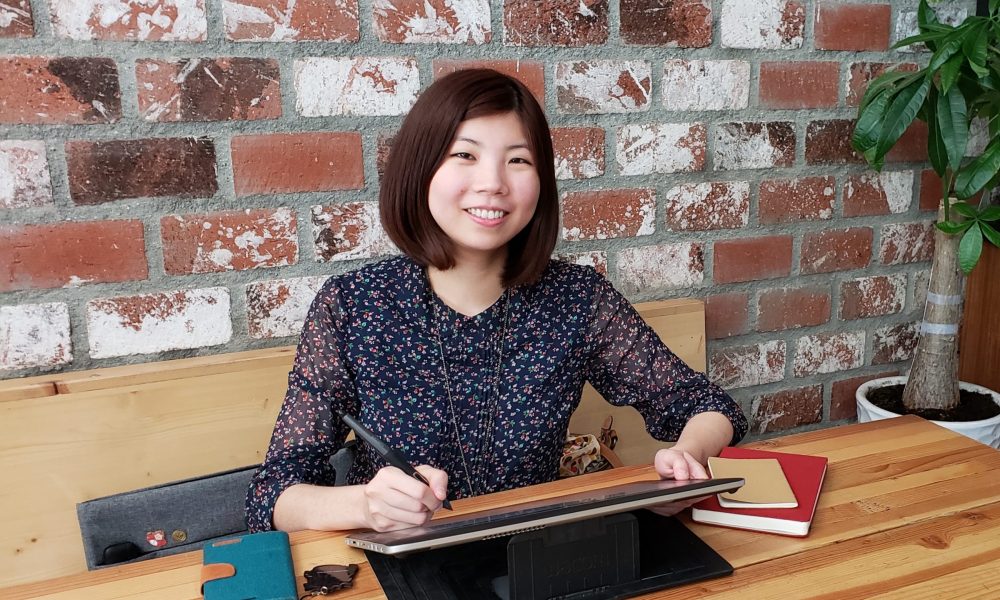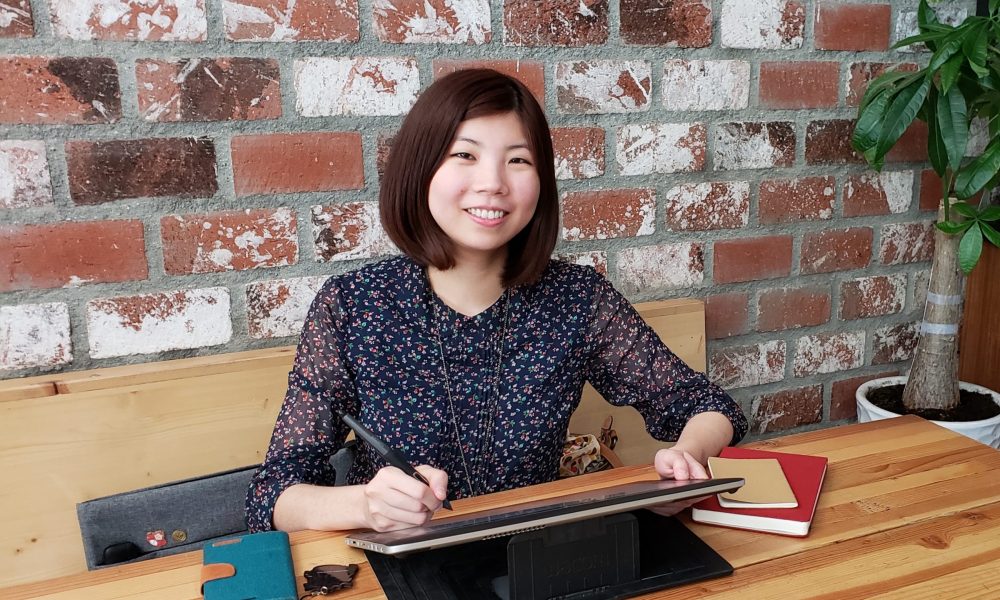 Today we'd like to introduce you to Nicole Lim.
Nicole, please kick things off for us by telling us about yourself and your journey so far.
I'm a Filipino-Chinese children's book illustrator and visual development artist from Manila, Philippines. Before coming to LA, art always took a backseat to other things in my life. I was working full time in various professions (at one point I was a graphic designer, a web designer, and a product manager for a furniture company!) while doing freelance illustration for eight years.
Despite originally not having an art degree (I don't really know what possessed me to take Information Technology back then), I was fortunate to have launched a career as an illustrator. Taking summer art classes when I was young and learning digital art through online tutorials after college was valuable, and so was joining an organization of local artists, which helped me get my first big break illustrating for a children's book. Since then I have been able to illustrate eight books and got to meet amazing people through my freelance work. Illustration was starting to become a bigger part of my life.
In 2014, I finally gathered the courage to resign from my full-time job and applied to art school. I studied visual development in Art Center College of Design in Pasadena, worked like crazy, and got my BFA three years later. Based on experience, I can definitely say that you don't need to be formally trained to have a career in illustration. However, art school did turn out to be an eye-opener for me. I used to only draw and design instinctively, but school taught me more purposeful ways of illustrating, designing, and seeing the world. Another thing I found indispensable was having a support group of peers, and it was during this time that I met friends and mentors who pushed me and helped me grow as an artist. I know everyone's situation is different, but I personally realized that it's never too late to do something you've always wanted to do and I'm really glad I took that chance. I am also grateful for my supportive family because without them I wouldn't be where I am today.
Currently, I am working at MGA Entertainment as a character artist for toys and I am enjoying it a lot. I have also started writing my own children's books and I hope I can share them with the world someday.
Can you give our readers some background on your art?
My favorite things to illustrate are nature, animals, fantasy, and whimsical themes. I especially love telling stories for children and the children at heart and creating work that conveys an emotion or a mood. I work mostly digitally, but I like my work to have a textured look—as if it were done traditionally—so I try to recreate strokes and textures similar to watercolor paintings. I've been told that my work has a very calming, relaxing feeling to it, and hearing that makes me really happy.
I've always been inspired by children's books and children's illustration in how they can be so whimsical and simple but profound and insightful at the same time. I remember reading The Little Prince by Antoine de Saint-Exupéry when I was younger, and I was amazed by how a simply-told and illustrated story could be so powerful and moving. This is the exact feeling I want to share with other people through my work. Life can also get so busy and complicated that we tend to forget the little quiet moments—simple joys like taking a nap, playing with a pet, or hugging a loved one. I want to capture those peaceful, happy moments in my art and hope it brings happiness and enriches people's lives in some way.
In your view, what is the biggest issue artists have to deal with?
I thought about this question for a while, and based on my experience and from my peers, I was about to say anxiety or art blocks, but then I decided to dig deeper to see if there's a bigger underlying cause and I feel it's this: artists pinning all their self-worth on their work. I used to think that art was the only thing that defined me, and so I put a humongous amount of pressure on myself—that I needed to make art all the time; that I had to excel and be the best; that I needed to be perfect. It also doesn't help that on social media, everyone presents the best version of themselves online and that's all you see. My accomplishments seemed small compared to others, and that would send me down a spiral of self-doubt, causing me to lose the will and inspiration to create. I was stuck in this state of inaction and fear because I was so critical of myself and my work.
I finally reached a tipping point where I realized I was stressing myself out for no reason and my health was suffering for it. I learned to be more accepting of myself. Art isn't a race, and there really isn't a finish line. Everyone has their own pace, and it's important not to rush things. I feel like there are so many artists these days working themselves to the point of burnout, desperately trying to achieve one goal and the next, at the cost of their physical and mental well-being. I think it's important for us artists to take time away from art, and to celebrate more things that add meaning to our lives. Then, we can come back to our art with renewed inspiration that comes from a better place—from a natural desire to create, from a place of joy.
What's the best way for someone to check out your work and provide support?
A lot of the stuff I illustrate for work at MGA are in different stages of development and haven't been released yet, so I am sadly unable to share them at the moment. As for my personal work and links to my children's books, they can be found on my website www.rinianart.com, or on my social accounts. Please feel free to follow me! I also participate in gallery shows and sell my work at conventions from time to time. I have an online store where I sell prints and various merchandise too, which you can find in the links below.
Contact Info:
Getting in touch: VoyageLA is built on recommendations from the community; it's how we uncover hidden gems, so if you know someone who deserves recognition please let us know here.