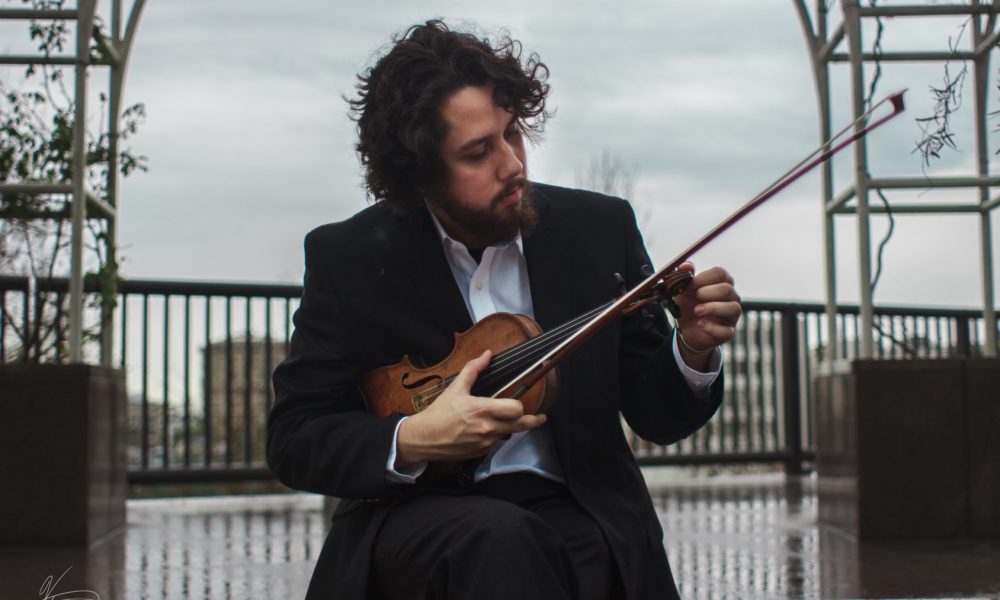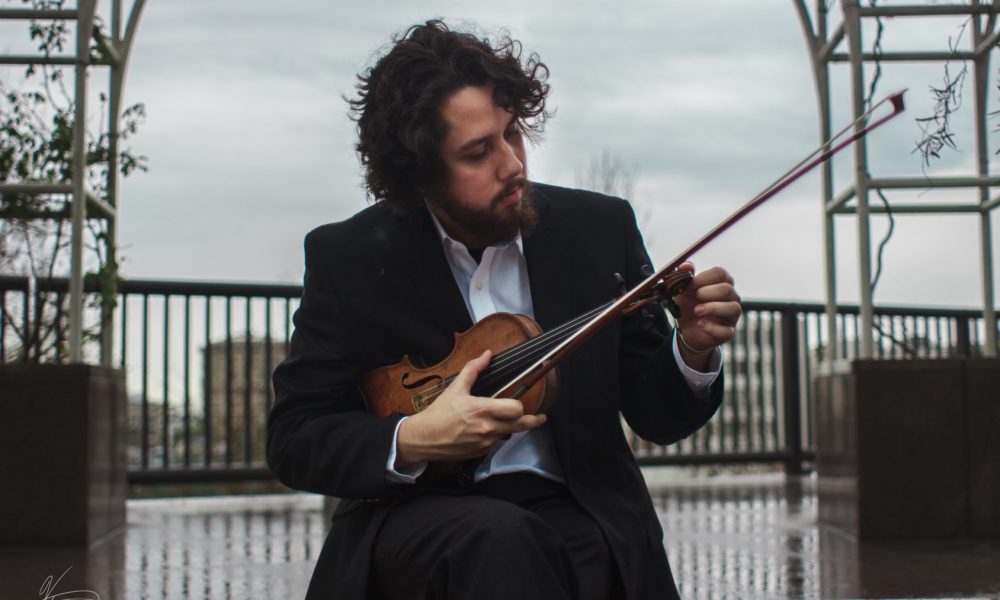 Today we'd like to introduce you to Kris Rahamad.
Kris, please kick things off for us by telling us about yourself and your journey so far.
As I look at myself today, I go back to my childhood. To the beginning. To where it all started. From a very young age, I have been exposed to the arts and culture. My father, a visual artist, and my mother, a filmmaker, come from Malaysia and Colombia. From the quiet fields of rubber tappers in my father's village to the liveliness of the people in the Caribbean city of Cartagena, I am a product of two countries on opposite ends of the globe. Bahasa Malay and Spanish. Muslim and Catholic. Paints and film. Curry, satay, spaghetti and paleta.
Growing up as an international child has sparked my interest in the world. I often reflect on who I am and where I have come from. My travels through the United States, Malaysia, Colombia, and Europe have allowed me to see different living conditions within diverse societies. Having deep, meaningful relationships with people in such different environments has nourished my respect and empathy for others.
Being exposed to this multicultural artistic palette from my youth, ultimately it was music that made me sparkle. My mother noticed my interest in music and embraced my ambition to play an instrument. When I was five years old, I began playing the violin. I have been playing ever since. Throughout high school, I participated in several school and community orchestras and music groups. I also learned to play the guitar and explored other genres such as rock, folk, and blues. Working alongside conductors and fellow musicians in various orchestras and bands has inspired me to become the best musician I can be.
The most defining moment in this process was when my parents got divorced when I was 16. My dad announced he would no longer live in the United States. With my father, went his artwork. Paintings once stacked to the ceiling of my garage were now sealed and packed into tubes ready to be shipped to my father's homeland.
And then he was gone. My father's absence created a major emptiness in my life; however, he left behind a garden of plumerias and orchids. Now, I had to learn how to nurture them as he had for many years. I began to spend countless morning hours tending to these plants, and while I did I realized I was also nurturing myself. Watching the process of flowers blooming and dying allowed me to put my situation in perspective. I began to bloom as an artist and as an individual. Observing nature allowed me to process the events that seemed to have unhinged my life.
A creative explosion followed. Music became my refuge and my escape. I began to write lyrics and compose music about what I was seeing, feeling, and crying about. Composing allowed me to explore my emotions of anger, pain, confusion, and longing. Music held my hand and let me know that on the other side everything would be okay.
All of a sudden, the everyday gained significance. In the end, I realized that the loss I had experienced was also a gift that had allowed me to create and discover the power of poetry, lyrics and music to free my soul.
In all of the music I choose to perform, compose, or improvise, I always seek to find ways to relate it to my personal heritage whether it is through the title of a piece, or the background of the composer of the music, I always seek to relate to the music on a cultural level so as to tell the audience the stories of my life and my ancestors.
Can you give our readers some background on your music?
I am a violinist, violist, composer, and educator. As someone that has several artistic pursuits, I spend the bulk of my time exploring the intersection between all of these practices. The best place to probably start is my practice as a teacher. I teach for the Pasadena Youth Orchestra at the elementary, middle, and high school level as a violin teacher and at the South Pasadena Music Center and Conservatory as a viola teacher.
At both of these schools, my primary goal as a teacher is to inspire my students through allowing them to discover and explore their passion for playing music. I never approach my lessons with the mentality that I am lecturing students with the information needed to develop their technique as individuals or as a section. I have found that by approaching students at this age level with the mindset of lecturing them is the fastest way to lose their interest and even worse, make them feel uninspired. You have to come in with the energy that this is why you are alive and show them that music is the reason you wake up every morning and that you are ambitious to share this craft with them.
With my intermediate and advanced students, I strive to provide context clues that will lead them to discovering that they already know and understand the concepts of playing with good technique, rhythm, intonation and so on. As teachers, we are here to guide them not tell them the answers. By guiding them towards these concepts, we run into the idea that we're accessing prior knowledge of concepts they already know, but don't know how to apply to music. To achieve this as a teacher, your passion stems from studying, practicing, and listening to all types of music in order to apply these techniques in your own artistic practice so that you can provide this information to your students. In being a teacher, this has more than anything allowed me to understand music and my instrument at a deeper level every day.
This has inspired me to explore more repertoire and more music in my practice as a violinist. From this process, I am expanding the list of music that I would like to play. On my instruments, I primarily play what is called, contemporary classical or experimental classical music. This is often associated with names such as John Cage or Philip Glass, but this genre is so expansive, that musicians such as Cage or Glass are just the tip of the iceberg.
Lately, I have been diving in to performing music for amplified violin and recently worked on a piece by a former professor and friend of mine Ulrich Krieger that involved me playing amplified violin, it's a duet for amplified violin and amplified cello called Up Tight I(1989). When working with Ulrich during the workshop stages of the piece he mentioned that in the compositional process of this piece he was inspired by the music of Sonic Youth, Helmut Lachenmann, The Velvet Underground and Giancinto Scelsi, to name a few; Two of these being proto punk bands, and the other two being experimental composers.
Working with Krieger has further inspired me as a composer because one of my favorite genres outside of classical and experimental classical music is doom metal. This has influenced my recent compositions as I have sought to find the intersection between doom metal and experimental classical music. My ambition with this search is to incorporate sounds and textures that are present in doom metal that recreate arctic tundras or the outer reaches of space through nonconventional playing techniques of my instrument, such as scratching a violin string with a guitar pick. Bands and composers that have inspired me to find and recreate these sounds are Wolves in the Throne Room, Alvin Lucier, Sunn O))), Helmut Lachenmann, Bell Witch, and Iannis Xenakis.
As a composer, I also have an extreme affinity to composing classical vocal music that has influenced me to explore my mother's cultural background. Two of these recent pieces of mine Tanka II: Federico Garcia Lorca, and Passacaglia are explorations of Lorca's poetry. With pieces such as this, I wanted to explore communicating the beauty of the Spanish language and propose the idea that we as people are beautiful, we are thinkers, and we are contributors to society. I hope to expand this theme and personal search of culture by reading works by Pablo Neruda, and as a Colombian myself, the writings of Gabriel Garcia Marquez.
From my work as a musician, I hope that people can take away that there isn't only one path to making or developing yourself in any career you choose to pursue. Within or outside of the arts. All of your strengths as a person, thinker, and creator make you unique and important to our artistic community.
Artists rarely, if ever pursue art for the money. Nonetheless, we all have bills and responsibilities and many aspiring artists are discouraged from pursuing art due to financial reasons. Any advice or thoughts you'd like to share with prospective artists?
The financial challenges that come with being an artist, were instilled in me from a very young age. As artists, my parents were always struggling financially, because they chose to work on art that matters with a meaning beyond commerce. In a way to nurture my artistic growth, both of my parents being artists made me aware that being an artist is not an easy path. Both were members of artistic communities that shaped who they are to this day. My father, who came from very humble beginnings was a self-taught artist and one of the founders of Anak Alam, the first radical art collective in Malaysia after its independence from Britain. My mother, a member of New Day Films, a collective of filmmakers creating content for social change. My parents always communicated the importance of having a community of friends and artists to create with, both of them having reaped the benefits of lifelong friendships from these collaborations.
My first piece of advice is to know yourself and your strengths within your craft and our industry. From being able to identify your strengths, you can easily begin to find out how you're meant to fit within your scene and art form. During my time in school I realized from two different perspectives that I am comfortable with Arts Administration and this has become a tool for me to meet artists, friends, and collaborators alike.
I came to this realization after my summer internship with Long Beach Opera in 2015. This position taught me the organizational skills that were required and expected of being a professional in a major arts organization in Los Angeles and the South Bay. I learned how to appropriately attend meetings with board members, how to conduct myself in front of leading musicians in the city, how to perform outreach and represent a major arts organization to external organizations when seeking fiscal sponsorship and communicating with donors of a major arts organization.
I took my knowledge of this and incorporated this into my artistic practice by seeking to lead and a student organization at CalArts. My mentors at the time assigned me the task of directing a student chamber music ensemble at CalArts and I was excited about this project as it had always been a dream of mine to do so. It led to really establishing myself as an artist as I organized concerts, curated concerts, and commissioned pieces from composers whose work I wanted to perform.
From these two experiences I found that entrepeneurship and arts administration was a strong quality of mine and that it would be an essential way for me to answer the big question of, "what do I do after graduating from college?" Since I graduated from CalArts in 2017, I have been working at the South Pasadena Music Center and Conservatory of Music, first as an Administrative Assistant, and now as the Administration Supervisor for the Conservatory and more recently, serving as the school's Viola teacher. From this job I have met many artists with similar perspectives and understandings of music. I aspire to collaborate with these artists and from meeting the various teachers and artists that walk through our doors, I have learned to develop as a musician and as a teacher. I have attended the various projects that these teachers participate in and around LA and this has allowed me to grow as a person.
Another strength that I realized I had during my time in college was the ability to effectively teach. This is another avenue I have pursued during my time in college and have continued to explore after college. My main philosophy as a violin, viola, and orchestral teacher is that no student is the same and that it is of utmost importance for us as teachers to explore the interests of our students. It is the only way to keep students engaged and able to absorb the knowledge we have to offer. I love every second of it. My favorite part of teaching is guiding a student towards the information you're teaching them and not deliberately giving them the answers.
At the core of everything, what it boils down to at the end of the day is surrounding yourself with people that are inspired and inspire you. Get together with these people, get out and go see shows and art with your friends, and continue to develop your language, passion, and understanding of art.
What's the best way for someone to check out your work and provide support?
The best ways to keep in touch with me or my work is by subscribing to my monthly newsletter by sending an email to vommachamber@gmail.com. Other great places to see my work are by checking out my YouTube channel or my soundcloud channel all provided below.
• Subscribing to my newsletter: vommachamber@gmail.com
• Youtube channel: Kris Rahamad
• Soundcloud: Kris Rahamad
Contact Info:
Email: vommachamber@gmail.com
Teaching Inquiries: krisrahamad@gmail.com
Instagram: @Charles_kite
Facebook: @krissebastianrahamad
Image Credit:
Veronica Zin, Patricia Covey
Suggest a story: VoyageLA is built on recommendations from the community; it's how we uncover hidden gems, so if you or someone you know deserves recognition please let us know here.