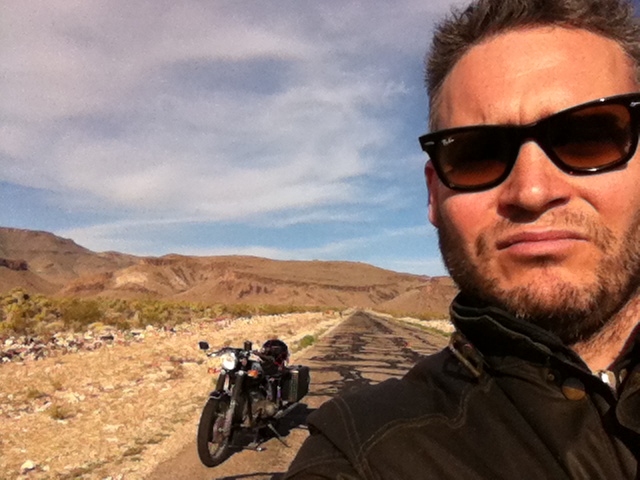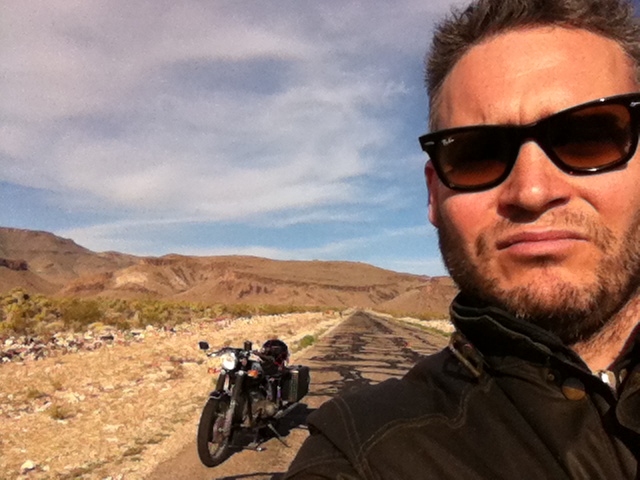 Today we'd like to introduce you to Iain Muirhead.
Iain, please kick things off for us by telling us about yourself and your journey so far.
I grew up in metro Detroit as part of an evangelical doomsday cult. My worldview, for the first twenty years or so, framed current events as fulfillment of prophecy and I made all life decisions with one purpose in mind — surviving an imminent global apocalypse, so I could go on and live in a new system of things. At the same time, I spent a lot of time with my grandparents, mostly Scottish and Cuban immigrants. I think they tried to temper my parents' chosen religious influence by imparting some sense of their ethnic and national identities; however, I just saw a different way to think and be in the world. My growing doubts gave me the courage to escape. So I left that dogma behind as best as I could when I went away to college to study art— ultimately learning to draw upon it as metaphor and inspiration for making work. My undergraduate studies at The School of the Art Institute of Chicago helped me to critically examine my experiences, and I started to see ideas and rituals as a way to create community. I spent the next fifteen years collaborating with others — cofounding and curating an artist-run space, studying and teaching Korean martial arts, and contributing to a number of business startups in the Chicago art community. After a life changing solo cross-country motorcycle trip in 2013, I decided to make Los Angeles my new home and bring all of my creative practices back into the studio. I spent the following three years completing my MFA in the Arts and Humanities Department at Claremont Graduate University. My wife, daughter, and I now live in Northeast LA (Hermon), and my studio is in the Downtown LA Toy District.
Can you give our readers some background on your art?
Right now, I make objects that I call paintings. Sometimes they are painted on canvas, but more often than not they are assemblages of pigment and recycled material from my studio either packed, stacked or suspended in some grid-like structure.
Debris is strange data. I'm deliberate about repurposing things I bring into the studio after they serve their initial use— plastic sheeting, rolls of tape, coffee cans, formula containers, rags, ropes, zip ties, and eye hooks. One of the ways I do this is by denying them the label garbage and forcing myself to find other uses for them in new work. The marks, tears, crack, and wear they gather from that process build a complex visual history of time and place that changes meaning. I pile them up to spray paint through and around. I pack them into wire baskets arranged and rearranged. I sweep them up to mix into resin glass castings. I glue them together in patterns borrowed from their own documentation. The work is more than an exercise in studio composting or a kind of gritty urban ecosystem. I see it as an embodiment of how we produce and are produced by the spaces we inhabit. Ultimately, I'm interested in a bodily sense of forces we participate in all of the time — mass, equilibrium, concentration, reaction force, speed, and breath control (a recipe for power borrowed from Korean Taekwondo). My hope is that this work offers the chance to talk about current challenges in labor, environment, and a democratic system where things (like the planet) are considered to have at least as much agency as people. All of that said, I think paintings are metaphors that transcend my intentions. That's one of the reasons why these works have numeric titles. I'm offering physics so you can bring your own feelings.
Any advice for aspiring or new artists?
I'll pass on some advice that was helpful to me — do be rather than be do. Early on, I was severe in my sense of what kind of work I wanted to see and confident that I could figure a lot out by doing. I also viewed championing the work of others as part of my role as an artist in a community. I think that enabled me to immediately jump into collaborative and creative leadership roles like the ones I mentioned in my story. I gained experience wearing multiple hats, often simultaneously — artist, curator, entrepreneur, educator — building a framework of community and perspective to help sustain my practice and my career. That said, I often felt like I was spreading myself too thin and not doing my best in any one area. I think I felt that way because up to that point, I was never spending as much time in the studio as I needed. Since moving to LA, I actively put making artwork out front and now wear the other hats minimally. This is the right balance for me — but I've seen enough to know each artist's definition of success and pathway to that is going to be different.
What's the best way for someone to check out your work and provide support?
I have a website with links to Instagram, Vimeo, and direct email contact. Recently, I exhibited new work in shows at Torrance Art Museum, PAM Residencies in Highland Park, and ESXLA (East Side International) Los Angeles. I host individual and group visits to my Downtown LA studio just west of the Arts District upon request. Professionally my work is supported through studio visits, exhibitions, critical publication, and interviews like this. On a personal level, people support my work by seeing it and then sharing that experience through conversation or posting. Some folks buy my work too, mostly paintings on canvas and works on paper — and I'm always interested in opportunities for situation-specific projects where I can make new work in collaboration with some public space or system.
Contact Info:
Image Credit:
Iain Muirhead
Getting in touch: VoyageLA is built on recommendations from the community; it's how we uncover hidden gems, so if you know someone who deserves recognition, please let us know here.