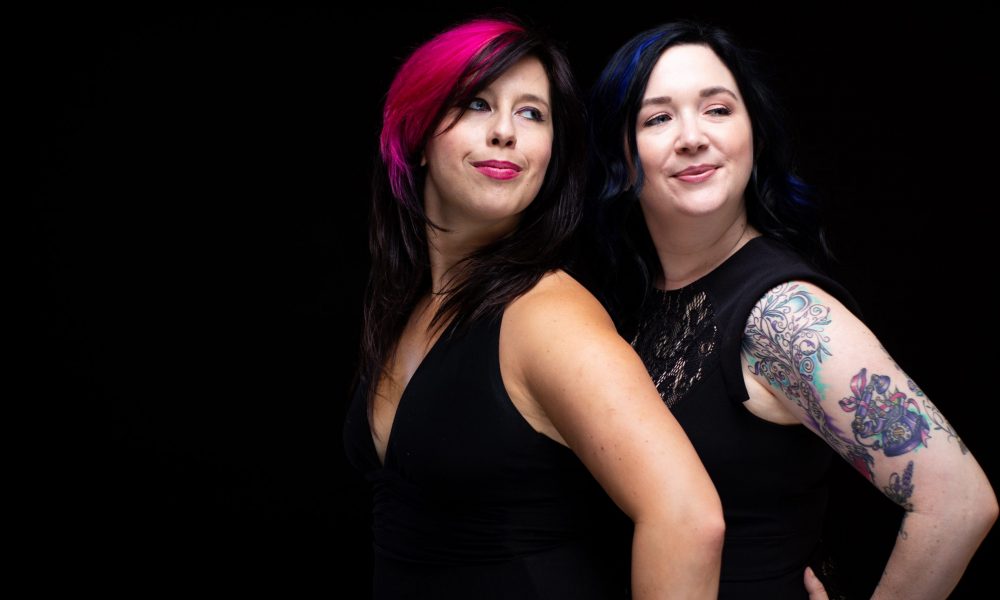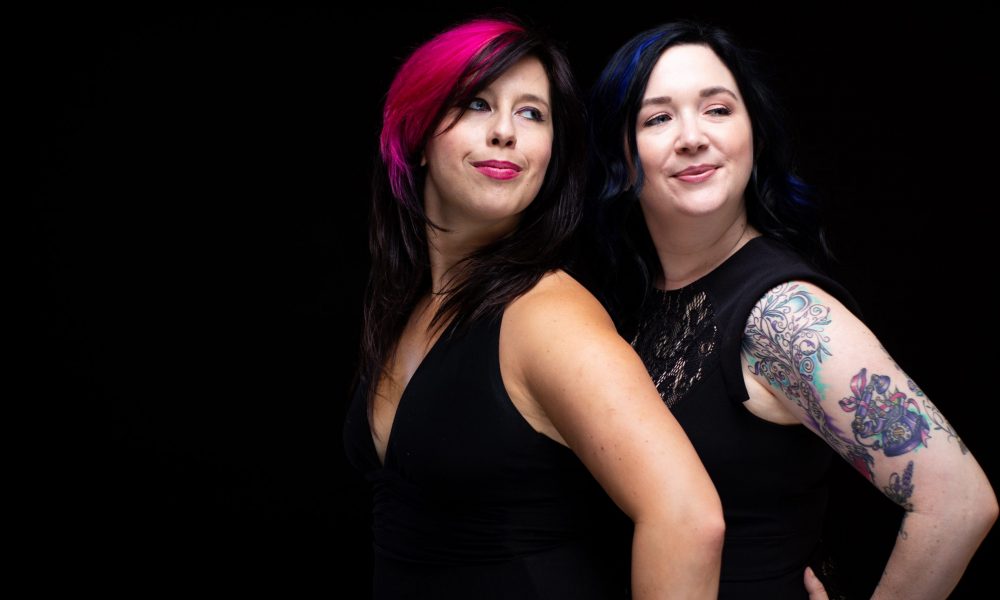 Today we'd like to introduce you to Dani Brooks and Catherine "Povs" Povinelli.
Dani and Povs met in 2003 while Povs was in college and Dani was visiting her cousin, Meredith — who happened to be Povs' roomate! Fast forward to 2015 at Meredith's wedding, WHICH NEITHER OF THEM WERE A MAID OF HONOR IN BUT THEY DIGRESS. They reconnected and became friends. Fast forward to 2018, when Povs moved to Los Angeles, where Dani already resided. Very soon, both were at dead-end jobs and miserable, BUT with budding standup careers (AND A LOT OF BILLS TO PAY)! They drunkenly meet at open mics/shows, and eventually decide THEY SHOULD BE FAMOUS! (obviously.) THIS is THE answer. But?! How will they do it?! With little funding and a lot of brains, they decide to embark on a podcast! All the white boys are doing it, why not the gals? So they begin this adventure, invite every successful friend they have in Los Angeles (and NYC and across the pond and LITERALLY ANYWHERE) on the podcast. Guests have included friends who work at the following networks/shows/career paths (in no particular order): DreamWorks, Kipo, CBS, The Talk, NatGeo, Story of God, Netflix, Orange Is The New Black, Warner Brothers, Big Bang Theory, Writers, Film Critics, DJs, Comics, Producers, Directors, Comedy Club Managers, Comedy show producers, Gaming Professionals, YouTube Stars, Actresses, Actors, SNL Cast members, Sound Engineers, Editors, Radio Personalities, Associate Producer, and Casting Agents. Their goal is to inform Hollywood career seekers, both new and old, on how to how to pursue ANY career path they would like after listening to their interviews. BUT MOST IMPORTANTLY, they demand that their guests help them GET FAMOUS! … they are still not famous…
Can you give our readers some background on your podcast?
Our inspiration is Lots of Debt + Dead End Jobs = Must Get Famous! This is our formula. It is flawless, obviously. On a serious note, the main goal of our podcast is to inform our audience of the different career paths one can take within the entertainment industry during the interview while having a bit of fun with celebrity gossip and movie reviews.
What you should know about our "Art" aka Podcast, is it's going to taste like melted butter on golden avocado toast. Delicious, right? Can you taste the fame?
Do you think conditions are generally improving for artists? What more can cities and communities do to improve conditions for artists?
For up and comers such as ourselves, we feel conditions for artists are extremely competitive. Although there are multiple platforms you can use to get your content out into the world, it's a double-edged sword because you need to cut through a lot of noise. If you do not have 10k plus followers on any of the social media platforms, it's challenging to be seen despite how fabulous you might be.
We maintain our lives by holding down day jobs that do not fulfill our happiness but support our families. The goal is to eventually have the art support our lifestyle instead of the mundane.
Something the city of Los Angeles could do would be to embrace more grassroots podcasts such as ours, rather than promoting celebrity podcasts who already have huge followings…however if you are reading this and you are famous, we love you and can you help us get famous?!
What's the best way for someone to check out your work and provide support?
You can visit our website at www.canyouhelpusgetfamous.com. You can listen, download and review Can You Help Us Get Famous?! on Apple Podcasts, Spotify and Libsyn. You can email us at canyouhelpusgetfamous@gmail.com. You can follow us on Facebook @Canyouhelpusgetfamous and follow us on Instagram and twitter @helpusgetfamous. You can ALSO follow Povs at @povscomedy on Instagram and Twitter and you can follow Dani @The_Dani_Brooks on Instagram and @thedanibrooks on twitter.
Contact Info:
Website: www.canyouhelpusgetfamous.com
Email: canyouhelpusgetfamous@gmail.com
Instagram: @helpusgetfamous
Facebook: @canyouhelpusgetfamous
Twitter: @helpusgetfamous
Image Credit:
Image Credits go to Andrew Max Levy
Suggest a story: VoyageLA is built on recommendations from the community; it's how we uncover hidden gems, so if you or someone you know deserves recognition please let us know here.