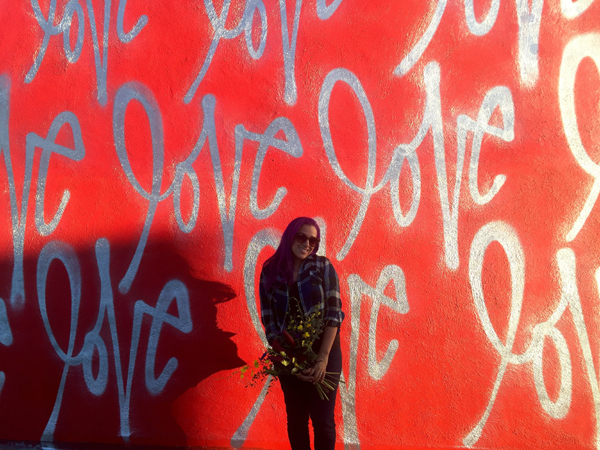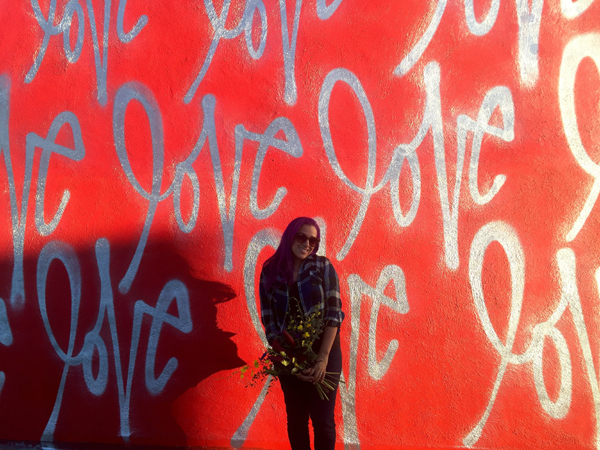 Today we'd like to introduce you to Cynthia Angelina.
She had the courage to leave a prestigious, lucrative corporate career to pursue her passion and has worked hard to make it work.  Her story is an inspiration to the thousands of artists and creatives stuck in well-paying jobs that pay the bills but don't satisfy the heart – her courage, her work ethic and dedication the craft have allowed her to succeed and live the life she always wanted to.  We're so excited to share edited excerpts of our interview with Cynthia below.
Cynthia, please share your story with us.  How did you get to where you are today?
I fell in love with doing hair and makeup since I was a little girl. My mother taught me to do updo's for quinceañeras for friends as a teen and I have loved it ever since. Working in corporate America, I fell into a slump and knew I needed to make a change. I decided to go to makeup academy and become a certified hairstylist and makeup artist. I finally quit my 9-5 and joined the wonderful world of entrepreneurs. Now I get to do what I love and volunteer at Beauty Bus Foundation when I am not working.
Has it been a smooth road?
It hasn't been a smooth process. It's hard sometimes not knowing when and where work is going to come from, but then again, what job is 100% secure? The job isn't always as glamorous as it seems; we have long hours, deal with all types of extreme weather – shooting in the hot desert, freezing our bums off in the middle of winter to shoot a commercial – but I would never take it back or trade it for the world. Some of my milestones have been being able to leave my corporate job of 7+ years and being able to still pay my mortgage, travel, and enjoy life. 
What are your plans for the future?
A big change in my life is that I recently got married and I was on the other side of the makeup chair! Now that the wedding planning is done, I am looking forward to focusing all my attention back to my business and taking it to the next level. My plans for the future are to keep bettering my art and get even busier with my workload, both on production work (Ad campaigns, commercials, magazines) and individual clients (brides, red carpet/special events).
Let's dig a little deeper into your story.  What was the hardest time you've had?
I used to work in a corporate office where I work my tail off. After a long, gruesome three-year project, they decided to lay off half of the department, and that included me. I had just purchased my new home and closed on it a week before the layoffs, so as you can imagine, I was devastated. Luckily, I had an amazing manager who help me find another position in another department within the company. It was a crappy call center job, but it pays the bills, so I took it. I spent the first month of my working at that department crying in the bathroom stall during my breaks before I finally decided that I could not do this for the rest of my life. I couldn't depend on someone else to decide my fate, so I took a hard look at what I was doing with my life. I realized at that point that just because you have a steady 9-to-5, it doesn't mean that it's a "secure" job. That's when I decided to switch from the corporate business to going off on my own. With the moral support of my family and my now husband, I decided to begin the process of following my dream. I took money out of my retirement account and went back to school. After school I kept working full-time at the office while working at nights and weekends doing free makeup for photo shoots and such to build my portfolio. I was able to switch departments and had another great manager that was super supportive and flexible with me. I did this for a few years, until I realized I kept having to turn down makeup work because of my duties to my 9-to-5 job. That's when I decided to take the leap of faith and turn in my notice. There are days where I would wonder if I did the right thing, especially when I was trying to figure out where my next paycheck will come from, but then I'd take a hard look at where I'm at now and where I was then, and I would never trade it for the world. I love the life that I lead now, with so much artistic freedom and knowing that I have control of my own business. I know that all my hard work is appreciated by my boss (aka me) and that the sky is the limit as to how far I can take my career.
Do you ever just stop and think WOW – I've made it?
The moment I felt my career is really starting to work out that way I dreamt it would was a year after I left the corporate world and realized that I was doing what I loved and still being able to pay my bills and spend more time with my family and volunteering. 
Contact Info:
Email: Cynthia@CynthiaAngelina.com
Instagram: CynthiaAngelinaMUA
Twitter: @makeupbyCynthia
www. CynthiaAngelina.com
Check out her work below: