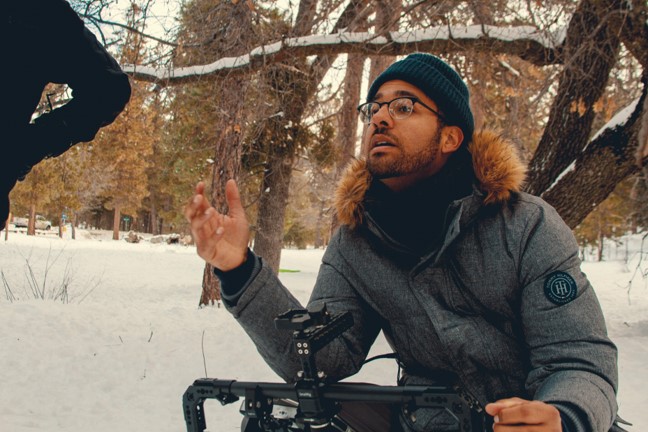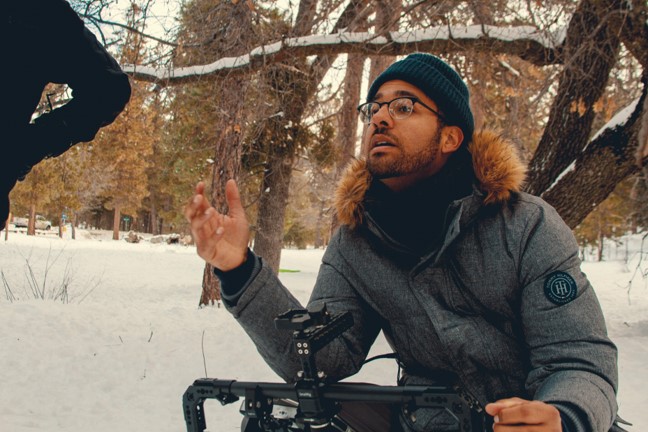 Today we'd like to introduce you to Alexander Hoggard.
Alexander, can you briefly walk us through your story – how you started and how you got to where you are today.
My journey to becoming the filmmaker I am today is more straightforward than most. I was born and raised in Southern California and at the age of 12 had a video camera handed to me by one of my older brothers. No story of me battling a career path set forth by parents, and no epic move from east coast to west to be near LA. I had a creative mind, and filmmaking allowed me to channel that.
My story isn't perfect, in fact it's riddled with mistakes, but that's how we learn.
I'm the youngest of three brothers, but due to my parent's divorce I mostly grew up as an only child, spending most of my summers at the age of six locked in an empty apartment living out moments like Tom Cruise's classic scene from Risky Business.
Fast forward over a decade later the digital revolution happened and now all of a sudden we're in an age where everyone has access to professional grade cameras, and platforms like Youtube, Vimeo, and various Crowd-Funding resources exist.
My shorts became serious films, and social media became my audience.
That very same older brother that first handed me a video camera went on to work in film production and became a commercial Production Manager/ Producer. He worked his way up as a Production Assistant for over a decade.
I took a different route and went to film school for six years. I met some amazing colleagues, many of which I still work with today. I worked while in school as a Production Assistant and did many, MANY things to stay freelance. I worked anything from Production Assistant jobs, photography, and even starting my own wedding video company.
One of the things I've always strived well in, and recommend to others trying to maintain a freelance career, is to stay versatile. Growing up, I taught myself how to edit, write music for movies, minor visual effects, writing and formatting scripts, cinematography, and fashion photography. Teaching myself all this helped keep the lights on and helped me in becoming a better filmmaker.
Eventually, I needed a production company to formally house my directing, and producing services under, thus creating Big Little Brother. We think of ourselves as the little brother to bigger film production companies.
Has it been a smooth road?
Filmmaking isn't like anything else in terms of a clear career path. Everyone's journey there is unique to their own experience. It's been a nine year journey for me so far, and I know I have so much further to go still.
My career has been filled with many learning experiences regarding creative choices, partnerships, managing projects, and overall financial hardship. Lots of financial hardship. Filmmaking can be pretty addictive, and no one tells you beforehand how expensive, and hard the physical and psychological demands are on you. Depression and anxiety are all serious things to take note of.
Something else that's only just started with our millennial generation is the available technology and social media. Both are a double-edged sword in that there is now a wealth of free or low-cost information available to better ourselves and audiences to see our work, but now we must continually work that much harder in order to receive recognition above the rest. This is HUGE but ultimately a better democracy than what the film industry was 20-30 years ago.
Please tell us about Big Little Brother.
Big Little Brother is an independent film production company that I only just recently created/ founded in 2018. I had been looking to build a "brand" around the content I've always been producing and this just felt like the right move. We're technically based in the Inland Empire, but most of our work takes us all across Los Angeles 90% of the time.
The name stems from an idea I based the company around, "we think of ourselves as the little brother to big production companies" -filling in the gaps for clients restricted to smaller budget constraints but still delivering BIG quality content.
As a double entendre, the name Big Little Brother also comes from the fact that I come from a family of three brothers. I'm the youngest, but also the tallest. Like what I did there?
We produce anything from branded-commercial content, social content, music videos, to dramatic shorts and narrative series. Earlier this year we partnered with an amazing music label based in Sweden called ICEA and together we produced the music video 'Haunted' by Helga. Most recently, we also just wrapped post-production with the Non-Profit Project Chela on a 5-part web series exploring the dangers of social networks.
It's been an amazing experience seeing this company grow from the ground up in just under a year's time. Our five year plan involves branching out with our network to more music labels/creatives, and commercial clients to continue producing more high-quality content. We eventually would also like to acquire a dedicated production space that can serve as the company's home base.
Is our city a good place to do what you do?
Our world is constantly changing through the use of social media and the internet. Years ago to be in a creative industry you had to physically relocate to where the creatives are, and in today's time that's just not the case. It's much easier for whomever to work in Los Angeles, or New York City, or wherever else the work is while still living somewhere else entirely.
With that being said I think the biggest set back for someone starting from the ground up in Los Angeles is the fact that the cost of living is just so high. Not to mention the start-up costs for a creative business (advertising, equipment, etc.), while also trying to compete with other creatives, already established, who are just one door down because Los Angeles is that saturated with artists.
I'm not saying DON'T start your business in Los Angeles, I'm saying think about the costs/ risks before jumping all in. It could be more beneficial to start your business outside of Los Angeles.
Contact Info:
Phone: (909) 802-5330
Email: BigLittleBrother.Content@gmail.com
Getting in touch: VoyageLA is built on recommendations from the community; it's how we uncover hidden gems, so if you know someone who deserves recognition please let us know here.