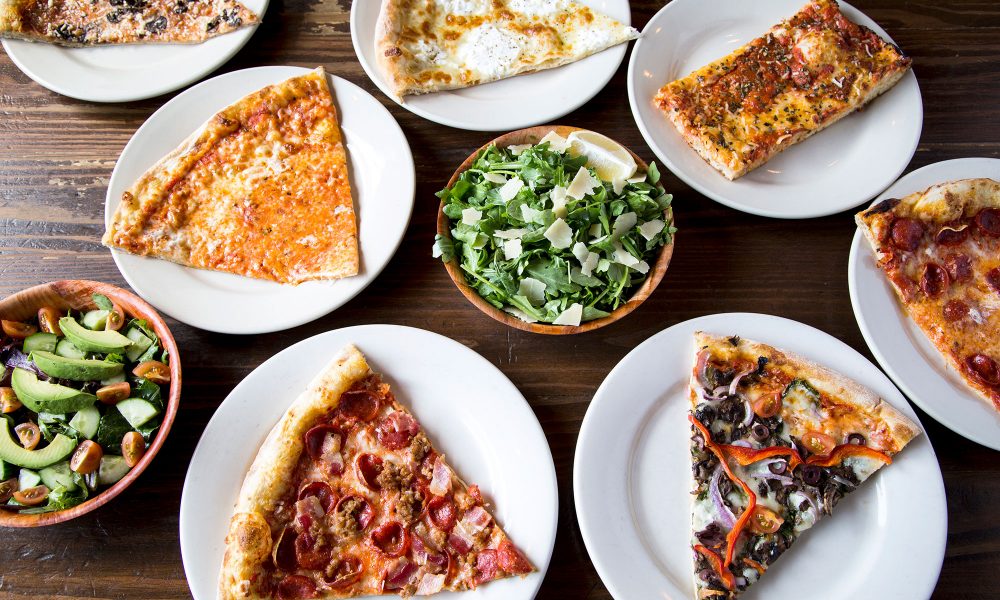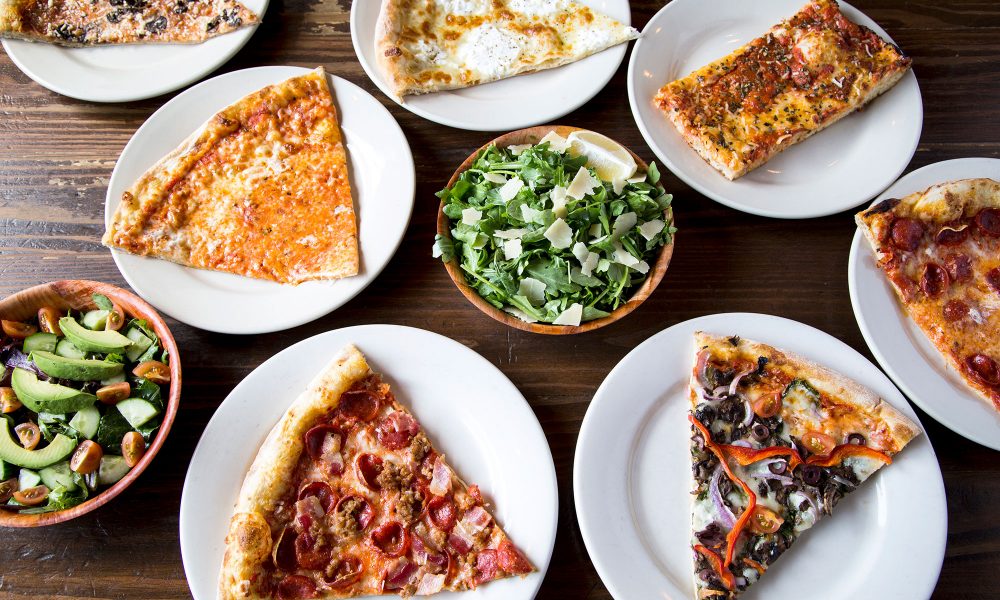 Today we'd like to introduce you to Arts District's Pizzanista!.
So let's start at the beginning – how'd you get into the restaurant business?
The first idea of Pizzanista! was germinated in the summer of 2008 when co-founders Salman Agah and Price Latimer spent a month in New York City. After eating their way through New York's pizza institutions, they wondered why there were so few places selling pizza by the slice in Los Angeles. Shortly thereafter, they recognized a need in the Arts District (where Price has resided since 2004) for a casual, convivial and delicious neighborhood eatery. They located the perfect location in a pre-World War I building next door to Tony's Saloon and the flagship pizzeria was born in 2011, blending the historic flavor and thin-crust style of New York pizza with California's abundance of fresh produce and small-batch ingredients.
Pizzanista is 100% family-owned and operated, founded by legendary professional skateboarder Salman Agah, art consultant Price Latimer and her brother—investor Roby Latimer. Their disparate backgrounds in skateboarding, art, design, finance and entrepreneurialism, combined with the trio's mutual love of food and hospitality, have proven to be a fortuitous partnership.
Pizzanista! recruited their friend, renowned chef Steve Samson (of Sotto & Rossoblu), to help develop its distinctive homemade recipes. Dedicated to serving only the highest-quality, fresh ingredients, Pizzanista! strives to use locally-grown produce and humanely-raised meats whenever possible. Pizzanista! has established itself as a beacon of celebratory, imaginative, unpretentious dining. In 2015, Pizzanista! opened its second location in a renovated 1911 Craftsman bungalow in the Hellman Street/Craftsman Historic District of Long Beach. The owners of Pizzanista! are firm believers in the potential of these vibrant and eclectic neighborhoods, having lived in the Arts District since 2004 and Long Beach since 2015.
What have been the biggest challenges you've faced over the years?
Running your own business is never easy! There are always challenges… whether it be daily, weekly or yearly. The biggest hurdles we have faced are growing in a strategic and thoughtful manner, and creating the infrastructure needed to a actualize a scalable restaurant model.
What stands out about Pizzanista!?
Our restaurant is unique because we want to make the world a better place by stoking out each guest one slice or pizza at a time!
Our unconventional ethos allows us to operate from a different perspective than a lot of traditional business owners. We are not trying to be something that we are not. We simply aim to authentically actualize a down-to-earth neighborhood watering and feeding hole with excellent food, superior customer service, great music and an enjoyable, hospitable atmosphere where we would want to hang out, and our friends would as well.
Our menu is unique because we do things the old-fashioned way, and make many menu items in-house, by hand, such as our dough, meatballs, marinara sauce, salad dressings, . We use traditional hand-tossed pizza dough made fresh daily using 200-year old sourdough cultures from Naples, hand-milled marinara sauce made from California tomatoes, pizzas and salads from fresh, local, all-natural ingredients. We also feature creative and irreverent weekly specials (including the infamous Macaroni & Cheese Pizza on Sundays and the Meat Jesus available everyday), as well as weekend brunch, vegan, vegetarian and gluten-free options.
Most Popular Items
Pepperoni Slice


Pepperoni slice with tomato sauce, mozzarella, grana padano & pepperoni
Macaroni & Cheese Slice


Macaroni & Cheese Pizza with our special 5-cheese blend (AVAILABLE ON SUNDAYS ONLY!)
Dietary: Vegetarian
Vegan Veggie Slice


Vegan Veggie Pizza with tomato sauce, Daiya vegan cheese, green peppers, Kalamata olives, mushrooms, red onions, spinach, garlic & fresh tomatoes
Seitan Meats Jesus Slice


Seitan Meats Jesus Pizza with tomato sauce, Daiya vegan cheese, vegan pepperoni, vegan sausage & vegan baco
Caesar Salad


Caesar Salad with chopped romaine, croutons, grana padano, lemon & homemade Caesar dressing
Dietary: vegetarianParking Advice:
We have a free, private parking lot that we share with Tony's Saloon. There is free street parking available as well.
Happy Hour:
$2 TUESDAYS – 2 bucks per slice (cheese, pepperoni, vegan cheese or vegan pepperoni), 2 bucks for Miller High Life in a bottle, 2 bucks for PBR in a 16 oz. can
WASTED WEDNESDAYS – Half off all pitchers of beer & bottles of wine (with food purchase)
Average Entre Cost:Average pizza slice = $3.50
Address: 2019 E. 7TH STREET
LOS ANGELES, CA 90021
Phone:(213) 627-1430
Website: http://www.pizzanista.com/
Social Media links

Image credits:
All images credited to Renee McMahon except "Exterior04" credited to Pizzanista