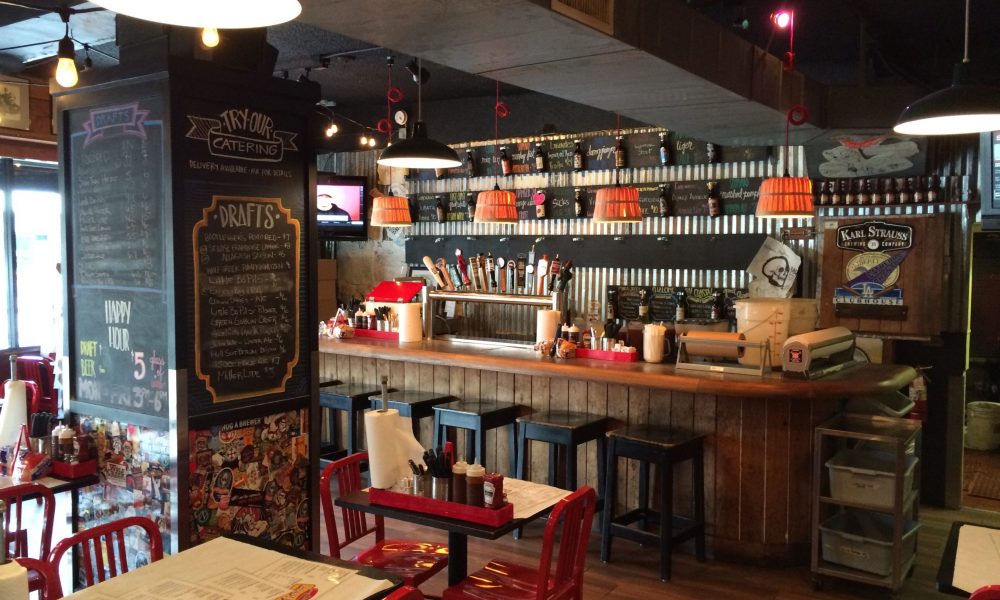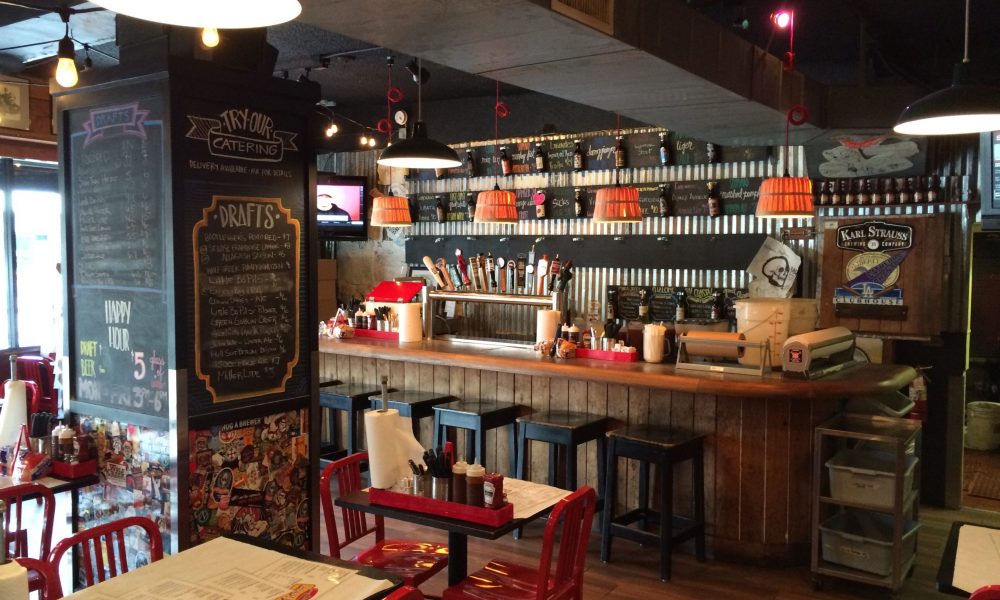 Today we'd like to introduce you to Chinatown's Spring Street Smokehouse.
What's the Spring Street Smokehouse story? The who/what/when/where/why?
The Spring Street Smokehouse was imagined and developed by Dan Patterson in 2005. He was operating a commissary kitchen out of the current space on North Spring St. which provided contract food for the Federal government. As the contract closed he redeveloped the space into a full scale restaurant and decided that Los Angeles (especially downtown LA) was in desperate need for more American BBQ Smokehouses. His son Chris Patterson quickly signed on to become the operating partner. Chris helped develop the look and style of the restaurant along with managing the day to day operations.
The Spring Street Smokehouse now has almost 12 years as a successful operating downtown restaurant. They maintain a high standard of quality for both food and down-home family style service. Most of the recipes are the original ones since its inception including the Carolina Style BBQ Sauce which is a multi-generational family recipe.
In speaking with any restaurateurs I've come to learn that the restaurant business can be brutal. How has it been for you? What's been the hardest part?
Everything in this business is a challenge.
The biggest challenge the industry faces is rapidly rising costs and a stagnated or shrinking middle class. Overhead costs including insurance, workers comp and minimum wage have all jumped significantly. Not just for us but for our suppliers as well. This means that all of our costs are rising steadily. At the same time, long term stagnated salaries coupled with inflation has left our customer base with significantly less buying power. This results in lower ticket sales and less frequent visits. With an industry average margin of 8-10%, this leaves very little room to make a profit.
When you look at the restaurant landscape in Los Angeles you see very few "family style" or "diner styled" mid-range priced restaurants opening. Mostly the new restaurants are fast, fast casual or high end all of which have slightly higher profit margins. It's an understandable phenomenon when you weigh the costs, huge risk and low margin. But this means that Los Angelinos have less options for a true everyday dining experience.
The Spring Street Smokehouse has always tried to keep the menu available to the local workers so that they can go out and have a reasonably priced meal. And while some of our items are on the higher side, much of the menu, such as our sandwiches with a side for $11.50 have always remained accessible.
What we love about independent, non-chain restaurants is that the independents bring new ideas forward. What's interesting or unique about Spring Street Smokehouse
We do one thing only. Real American BBQ. Just sweet, sweet smoked meat.
Most Popular Items
Best Beef Sandwich

Slow Smoked Brisket topped with a creamy Gorgonzola chesse sauce and onion straws.
Bacon Wrapped Stuffed Chicken

Chicken thigh stuffed with green peppers and jack cheese, wrapped in bacon and smoked.
Beef Ribs

Thick and meaty slow smoked beef ribs.
Parking Advice:
There are two pay lots next to us that charge $5.
Happy Hour:
Our Happy Hour runs M-F from 3pm-6pm. $3 off drafts and $5 wines.
Average Entre Cost: $15
Address: 640 N. Spring Street
Los Angeles, CA 90012
Phone: 213-626-0535
Website: http://www.sssmokehouse.com
Social Media links