Today we'd like to introduce you to Yigit Isik.
Hi Yigit, can you start by introducing yourself? We'd love to learn more about how you got to where you are today?
Growing up, I've always been the kid who carried around his sketch pad and crayons wherever he went and drew scenes from the movies he watched or drew posters for movies he made up, who always begged his parents for the next Batman toy for his birthday, who collected all the comics he could lay his hands on and who scribbled figures on all the desks he sat throughout all his school years. I'd say not much has changed since then – it's just now I pay my bills doing some of those, I draw on my drawing tablet instead of furnitures, and I don't really have to wait for my birthday to get my next Batman toy.
I went to architecture college in my native Turkey while working on my art and freelancing as an artist here and there, but a while later, I realized that I wanted to pursue a much more ambitious art career in Hollywood. It meant leaving my comfort zone, changing my entire life and starting from scratch in my mid-20s but looking back at it about a decade later, it was by far the best decision I ever made.
Can you talk to us a bit about the challenges and lessons you've learned along the way. Looking back would you say it's been easy or smooth in retrospect?
No, not at all. I moved to San Francisco for art school at first and as fun and beautiful as it is, it's not the most ideal place in the US for a foreign student when you consider the cost of living. So my first few years weren't comfortable at all, either sharing bunk beds with several other students with little privacy or living in tiny damp apartment rooms. Also, this was my second college and being older than most of my classmates made me a little self-conscious about being late in the game. I had limited time to get as much out of art school and start working. I crammed as many classes, group projects, workshops as I could to train myself as an artist. That meant tons of caffeine countless all-nighters backed up by a lot of gas station hot dogs. Also in my last semester in school, I had an internship in LA, but I still had two onsite classes I needed to attend in San Francisco. So for a while, I would take the bus on Tuesday nights, sleep in the bus, take the classes on Wednesday, take the bus back on Wednesday night. Fortunately, I could brave two consecutive night sleeps in buses in my 20s, now it sounds pretty daunting.
Once I moved to LA and got into the professional life, things were better but of course some little stressors and bumps always come up along the way – and they're mostly related to the hoops you have to jump as a foreigner to maintain the legality of your immigration status. Other than that, I don't even have to mention how hard the pandemic can hit a freelance entertainment and production artist when basically all productions were shut down.
Thanks for sharing that. So, maybe next you can tell us a bit more about your work?
I specialize most prominently in three areas: key art concept illustrations for movies and tv shows, storyboards for commercials and promo videos, and concept renders for stage designs for live events such as award shows or concerts.
I do enjoy doing all of them. Being a huge comics nerd, sequential storytelling fascinated me so bringing the director's vision to life by drawing the scenes and shots in their mind, then seeing the final shots and comparing how close they are to my storyboards bring me immense satisfaction. My architecture background helped me quite a bit with the stage design work – I take the rough models / ideas designed by production designers and art directors and illustrate them in a way that's as close to the finished production as possible so that the noncreative executives and producers can understand what the creatives are trying to achieve with the look of the show. But I'd say most fun I have is drawing movie poster concepts. As a kid, I used to make up movies such as the next installments in the Batman or James Bond franchise, cast them with real actors and drew posters for them. Now I get to draw them for a living.
I think my clients would be the ones who would be the judge of if I have things that set me apart from others, but I can say that I try my best to leave as little to imagination as possible when I present my illustrations. I always try to do my best with the actors' likenesses and try to pay close attention to secondary and tertiary details in any artwork I create. My goal I try to achieve in every job I get is that when my work is presented to the marketing executives or showrunners, no further clarification would be needed and the work itself would answer any and all questions they might have. I've been fortunate enough to have quite a few moments that I felt proud throughout my career. To highlight a few, I'd say seeing my illustrations come to life on the Oscars stage for two consecutive years and seeing my name in the end credits on national TV, winning an Art Directors Guild award for that work, seeing my key art illustration in giant billboards and high rise building facades including Times Square and in print in magazines like Entertainment Weekly, seeing my movie poster displayed right next to The Batman poster in an AMC theater, and seeing the storyboards I drew come to life with the most recent RuPaul's Drag Race promo video are some of those moments. Also, unfortunately I wasn't in the meeting to witness this but I was told that Kanye West was very pleased with the drawings I did for a viral marketing campaign for him, and asked to see some more the next day. That certainly was one of the moments that made me sit taller in front of my drawing tablet before starting the next assignment.
What makes you happy?
When it comes to happiness in my professional life, then the biggest satisfaction I get is the words of appreciation coming from my clients at the end of a project. No matter how stressful or arduous a particular job can get, if by the end of it I receive a genuine expression of content about the working experience they've had with me, then it truly makes all the effort worth it. If we're talking about happiness in life in a broader sense, I'll have to go with dogs. There aren't many things that give me the endorphin boost I get from spending time with a loving dog or three. Probably the only true reason I'd want to get real wealthy one day is that so that I can afford having about 10 to 15 dogs living with me which would engrave a permanent smile on my face. Also, I never underestimate the dopamine rush I get from headbanging in an Iron Maiden or Metallica show.
Contact Info: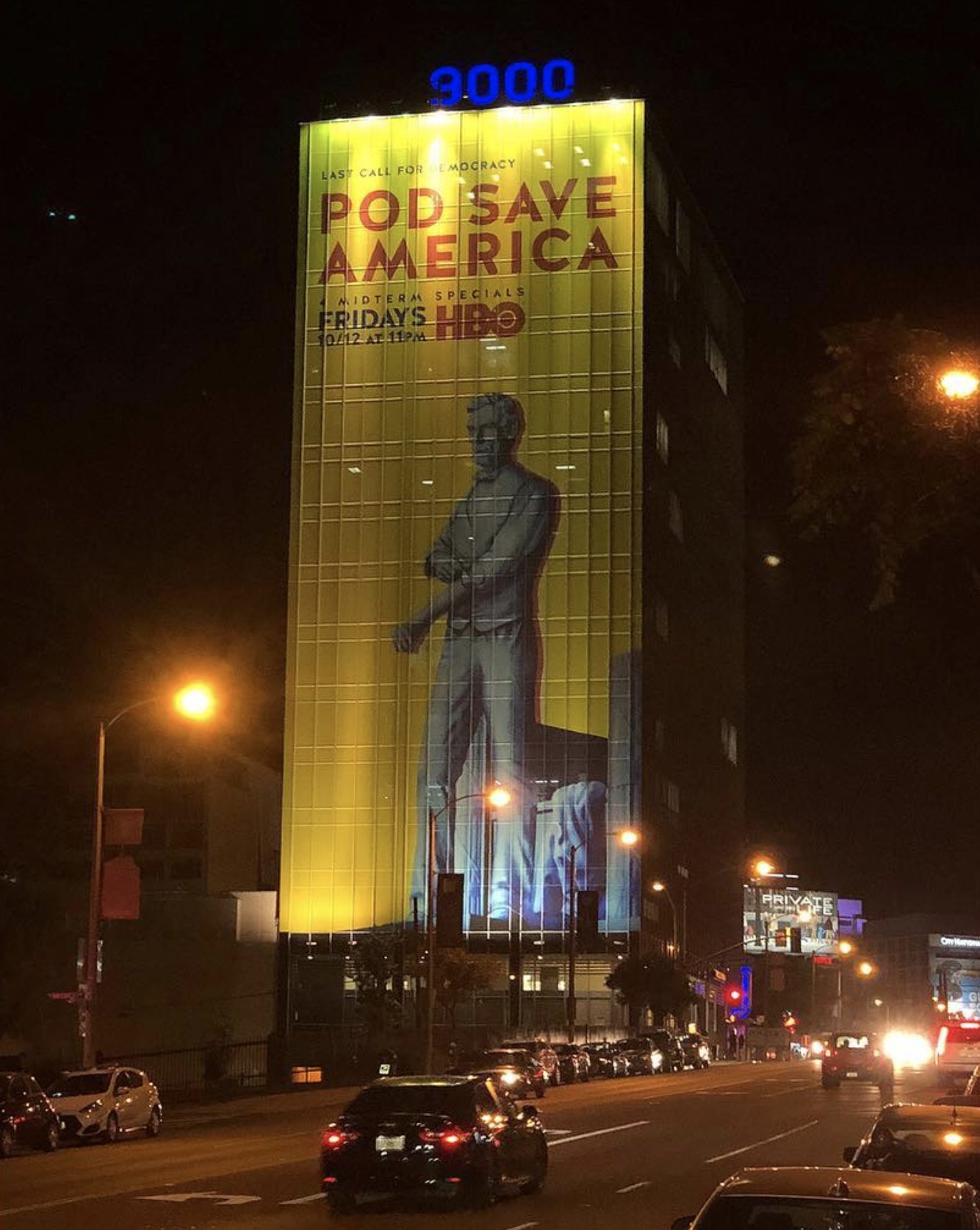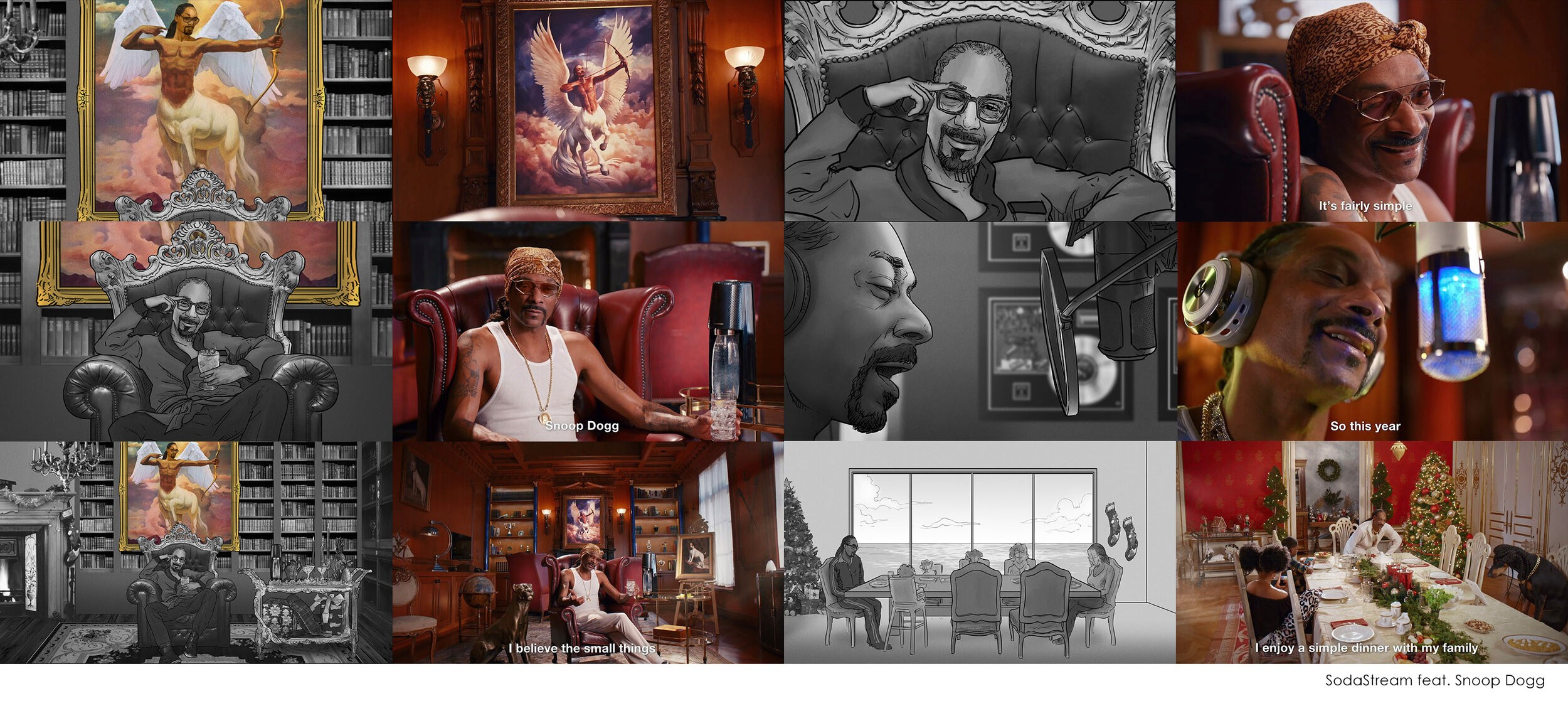 Image Credits
Ignacio Umaña
Suggest a Story:
 VoyageLA is built on recommendations from the community; it's how we uncover hidden gems, so if you or someone you know deserves recognition please let us know 
here.