Today we'd like to introduce you to Xavier Hardy Sims.
Hi Xavier, we'd love for you to start by introducing yourself.
I am 23 years old. I was born and raised in the Bay Area and currently now live in Los Angeles. I am an entrepreneur, fashion designer, actor and philanthropist.
Growing up, I was around my grandma a lot who inspires me tremendously and is a big reason why I'm in the fashion industry today. My grandma was very authentic creative and unapologetically herself. She would wear the craziest wigs, fur coats and had a fresh set of nails every time I seen her. Seeing her be so happy regardless of what other people said or the comments they made about her appearance left a seed in my subconscious that it was OK to be myself and it was OK to do things that were outside of the norm. When I turned nine years old, my grandma gifted me with my first sewing machine and the rest was history.
I always had an idea of what I wanted my future to look like, I just didn't know how I was going to get there. My simple solution was to create it. I would watch videos online of successful business owners, designers, entertainers telling their story about how they got to where they were and I constantly affirmed to myself that it was possible for me too.
Middle school & High school is when I heavily became involved in fashion not knowing this stage of my life was going to shape the future I have today.
Moving schools a lot, I had the advantage of meeting so many amazing people and took notice that everyone's style was so different and I loved it. Each person had their own story to tell and you could see it through what they were wearing. I became fascinated with this concept because it gave me the ability to share who I was confidently without saying a word. Everyday was a fashion show for me. One day you would see me wearing a pair of Jordans with my favorite Stussy shirt or the next day, you would see me with some Nikes, a custom jacket I made that matched current hair color I had. Some of the stuff I wore was crazy, would I wear it again? Absolutely because it was me expressing myself externally.
In my teenage years, my love for fashion and making money seemed to merge right before my eyes and I didn't even know. I joined different Facebook groups in my city where we would buy and sell the newest shoes, clothes, designer items for a lower rate and I would then go to eBay and sell it for more. The adrenaline of having Multiple bidders buying things I owned was one of the greatest feelings ever, it felt like my own community. I didn't even realize I was being an entrepreneur I was just doing what I loved and helping others at the same time.
Towards the end of high school, we all get asked the question, so "what do you want to do after high school?" My inner child already knew what I wanted to be but realistically, I knew being in the science field made more sense especially seeing my mom having so much success in it.
I ended up going to college for biology even though I had a D in biology in high school. I know….make it makes sense. My driving force was money security and a peace of mind, when in reality it should of been passion and purpose. When applying to schools, I had a mentality of well at least if I go to school towards LA, I'll be able to do what I want in the future so I did just that. I got it into a school an hour away from Los Angeles and began my future in biology which was short-lived.
I was in school but I wasn't necessarily happy with what I was learning I was bored. However school gave me Another amazing opportunity to meet people which plays a huge role in my success today. College was the same as high school for me when it came to fashion just at a whole another level. At this point, I was stopped on a daily basis with people coming up to me asking about where I got my outfit from they loved my style and they stay always see me around in the best clothes I seem so confident in it. One day my friend nisha and I were having a conversation and I mentioned to her that I think I wanted to start my own brand. People were constantly asking about my clothes wanting to borrow my clothes so I thought why not just come out with my own.
I brainstormed some names, chose three different colorways I Liked and that were unisex and this was the start of my first brand. It was an immediate success on my first day of launching I sold over 40 shirts which is crazy for someone just starting with no experience at this point, I knew I was onto something and I needed to discover this even more. Our school allowed us to rent out professional cameras for free so every day after class I would rent out the cameras and do photoshoots with my friends to promote my business. I created my website, promoted on social media and had my first private pop up that had over 200 people.
Fast forward to now, I have moved to my dream location in LA. I have my own business, interns, collaborated with Nike and now selling my own luxury products just like the ones I used to sell back in the day. I just released the first ever Xahv X bag at LAFW two months ago and my brand has been blowing up even more ever since. My business has allowed me to travel the world, start a nonprofit, become an actor, mentor others, step out of my comfort zone and push the limits of what's possible.
As Xahv and Xavier Hardy Sims continue to expand my overall goal is to be an example for the younger generations that anything is achievable once you believe in yourself. It all starts and ends with you. Achieving success, whatever that may mean to you, all goes down to your self-concept and what YOU think possible. We all intuitively know who we're meant to be; we just have to listen to that voice and trust it.
Can you talk to us a bit about the challenges and lessons you've learned along the way. Looking back would you say it's been easy or smooth in retrospect?
The road to success is never a smooth road but if it was, it wouldn't be worth the drive. The journey is more fun when you are challenged because you get to learn more about yourself. I have experienced many types of struggles along the way and I still continue to as business expands. Some obstacles I faced along my journey was not having the finances to execute my exact vision and people not understanding what I wanted my life to look like. This translated into me to me becoming more creative and aligning the brand with like-minded individuals who believed and valued the vision.
Thanks for sharing that. So, maybe next you can tell us a bit more about your work?
As a CEO, I do a little bit of everything. I'm heavily involved in Xahv on the creative side and on the management side. No day is really the same for me. One day my schedule can be filled with back to back meetings while the other can consist of me being on set for photoshoots and campaigns. I'm really known for my creative storytelling abilities and being able to build a personal connection with my customers, audience, and team members. I'm most proud of my ability to bring people together from total different backgrounds and show how we really are all the same no matter where we come from. What sets me apart from others is my creativity, my dedication and my love for others.
Do you have any memories from childhood that you can share with us?
My favorite childhood memory was traveling with my mom. My mom and I are both fire signs so we both have a deep love for exploration and newness. I love going to different places and being submerged in different cultures seeing how people operate and live in their environments. Ultimately this is what caused me to want to have a luxury lifestyle brand.
Pricing:
$350 Xahv X Bag
$500 Xahv Tote Bag
Contact Info:
Email: xavierhardybookings@gmail.con
Website: www.Xahv.org
Instagram: Xahvofficial
Youtube: Xahvofficial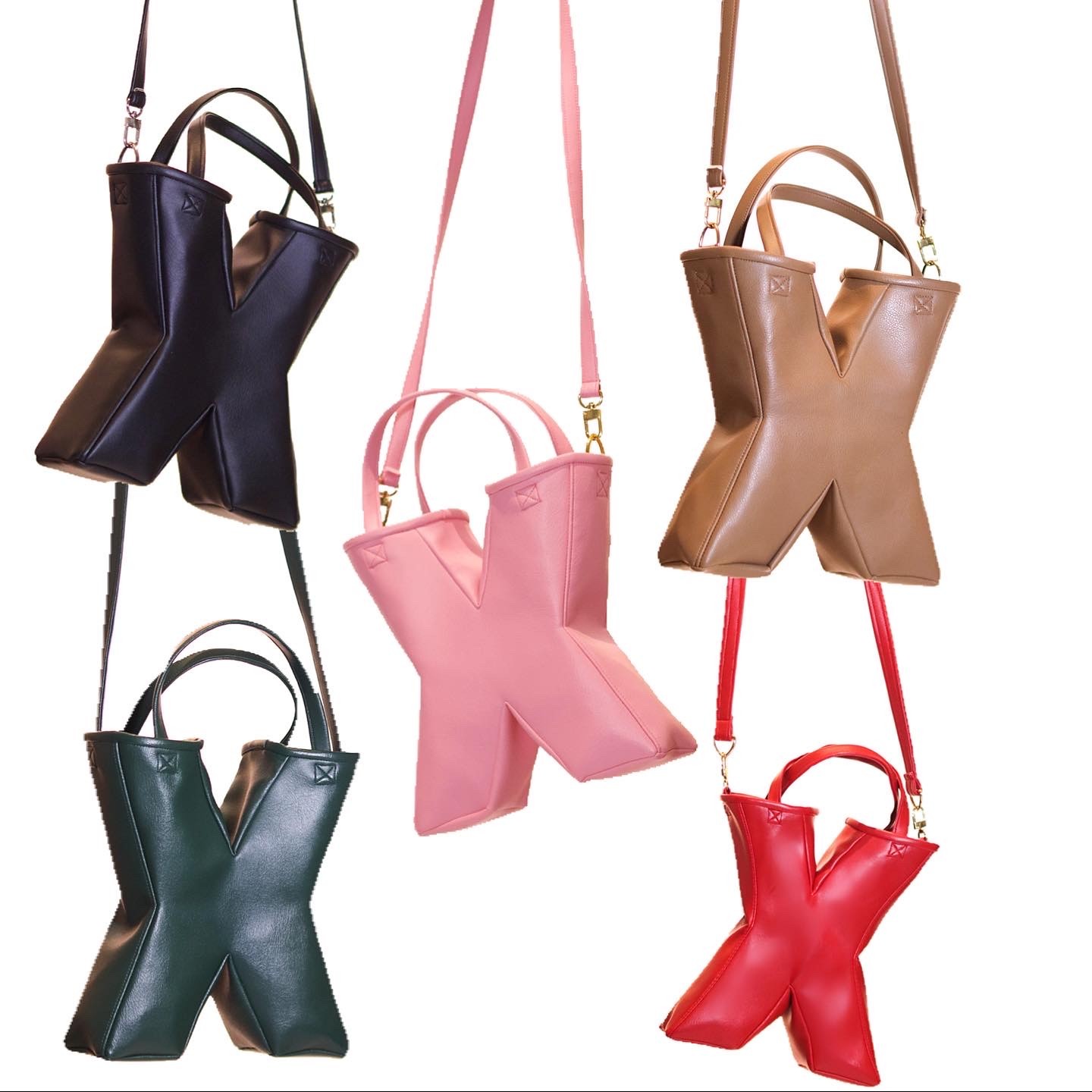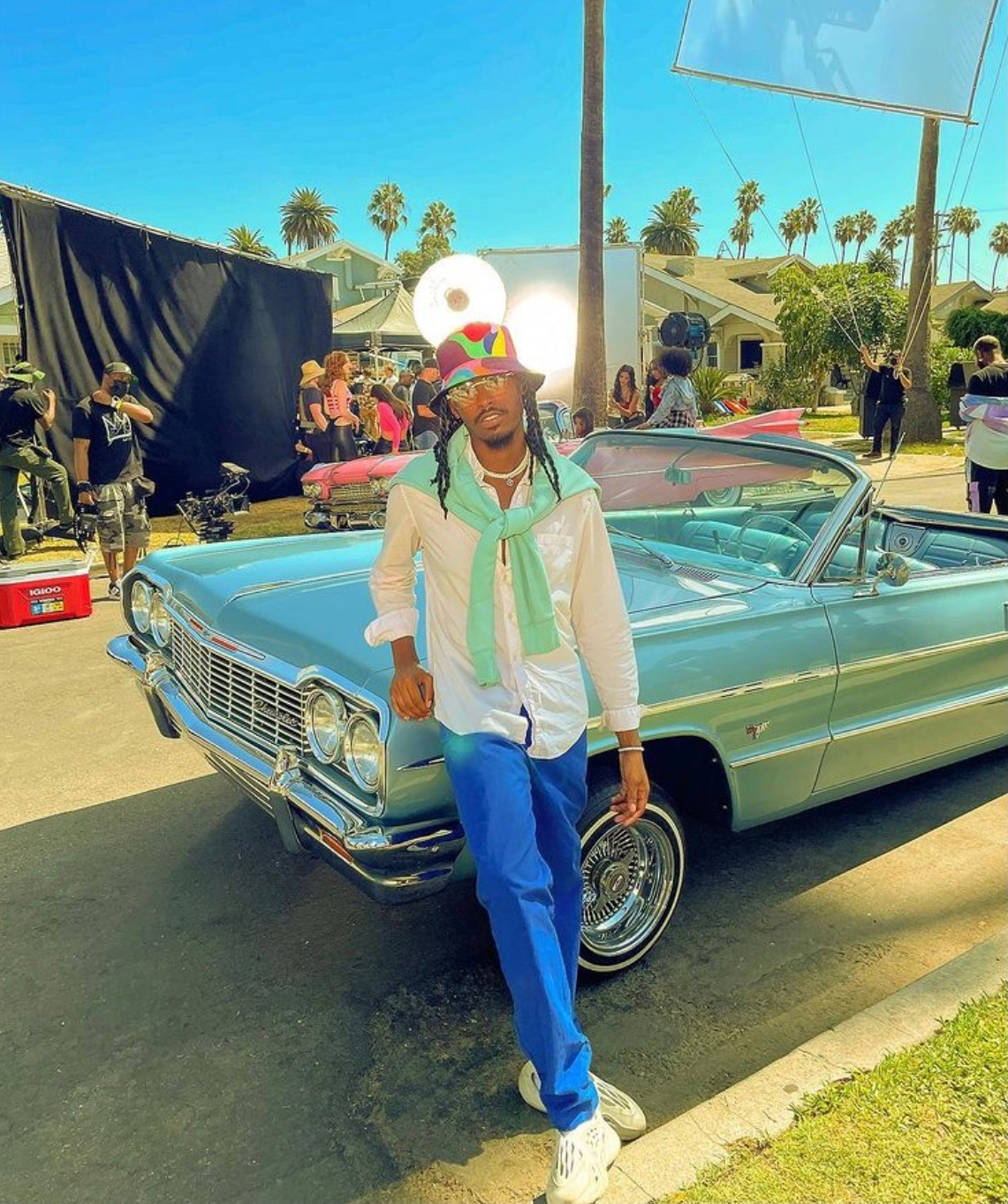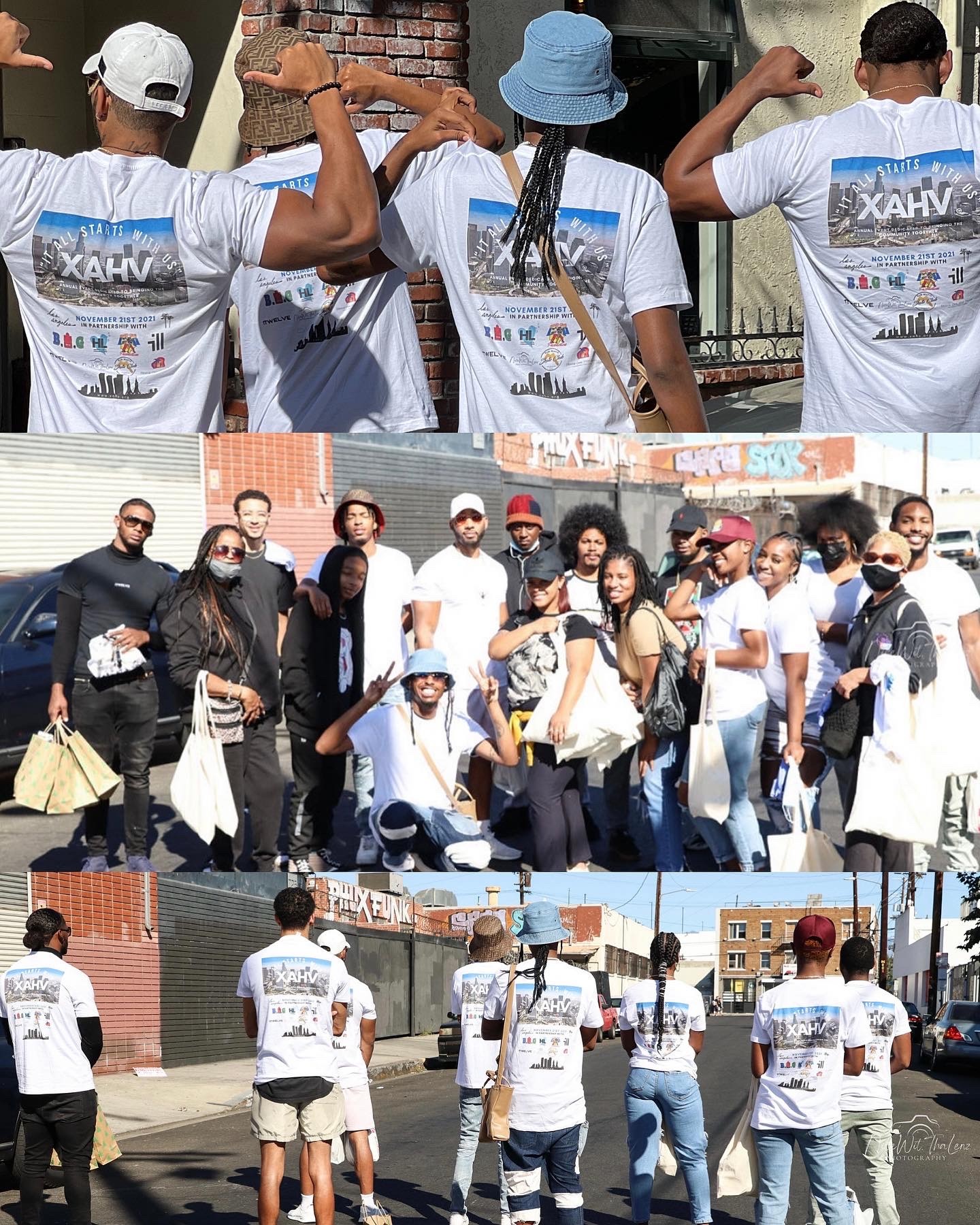 Image Credits:
Venedettoan Angelo Devon Sherman
Suggest a Story:
 VoyageLA is built on recommendations from the community; it's how we uncover hidden gems, so if you or someone you know deserves recognition please let us know 
here.