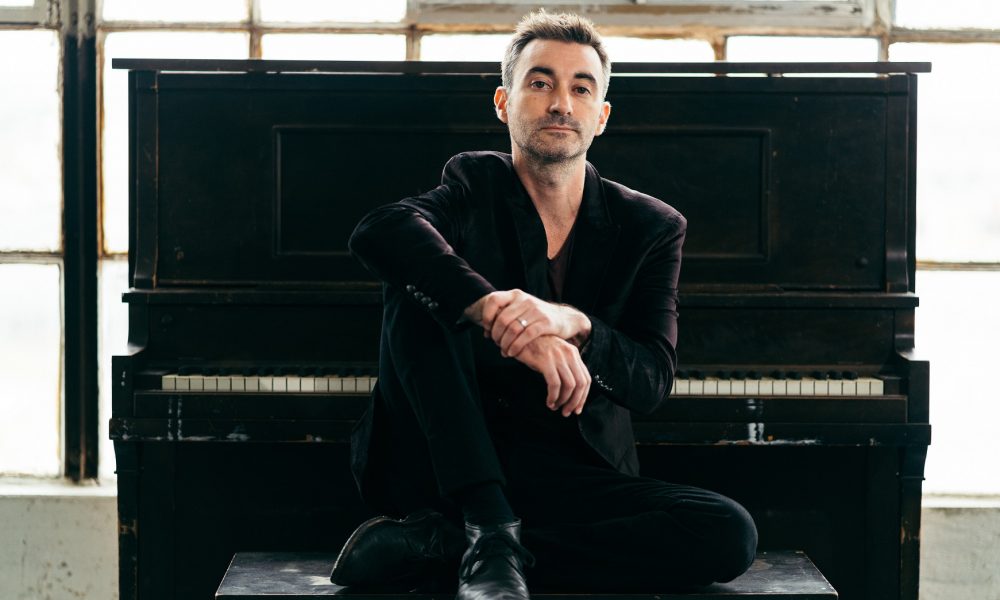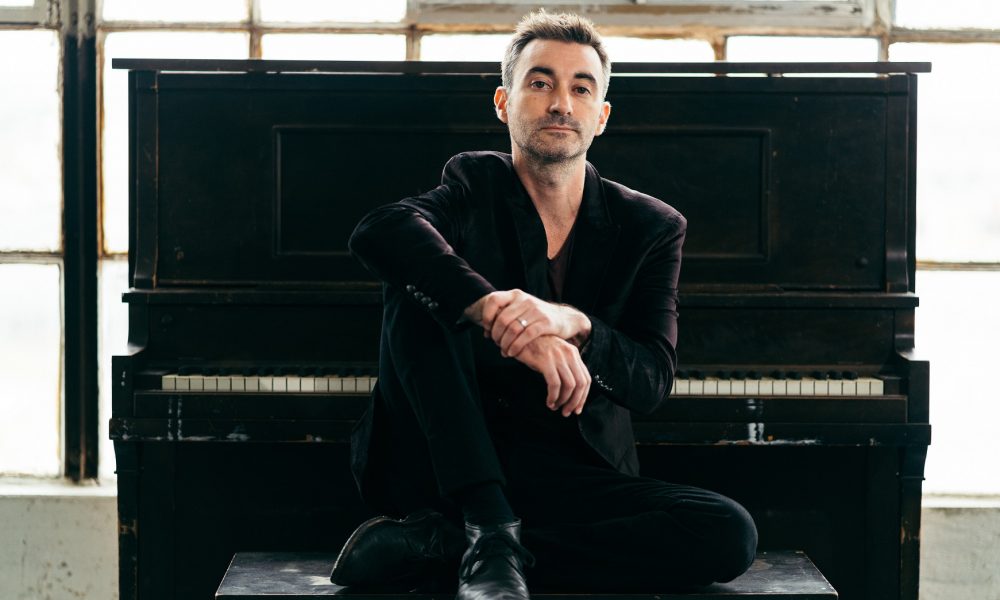 Today we'd like to introduce you to Will Carpenter.
Hi Will, please kick things off for us with an introduction to yourself and your story.
I grew up in a very rural area of northern New England as part of a large family, raised by a single mother and of very humble means. Music has always been something I gravitated towards even before I realized what a valuable escape it can be when life's circumstances are less than ideal.
I did take some music lessons as a child – first violin and then piano, and I played clarinet in my school band, but it wasn't until I was around 11 years old that I really began to cultivate my passion for popular music forms and begin dabbling in songwriting. I picked up first the bass and then the guitar and I started a very crusty grunge band with a friend of mine – subsequently, my adoption of such a raucous genre led to events that got me kicked out of my house, and I spent a couple of years (from 14 – 16) couch surfing and/or homeless until I was able to get my first job and apartment.
After some time working in the foodservice industry and taking community college courses (all the while creating music in various forms and playing in various bands) I was able to get into a university program that I'd been looking at for awhile – the Music Technology program at Northeastern University and, with the help of scholarships from the school as well as several from other organizations I set out on the next phase of my journey. Various turns in that first year at Northeastern led me to take on a dual major in Multimedia and to keep Music Tech as my concentration, and the Multimedia aspect of this led me into several very interesting interactive projects including contributing to the build-out of several 'Virtual Conservatory' experiences for the Boston Symphony Orchestra and also several interactive games with a gaming company run by one of my professors.
Upon moving to Los Angeles after college, I continued this parallel approach to my creative pursuits, working as an interactive developer in the advertising world and also joining a band in my second week here. That band wound up going through a few distinct changes before eventually getting signed to 2101 Records (RedOne's label) and seemed that it had quite a bit of potential, but ultimately it didn't reach the level we had hoped – simultaneously, I had been developing a collection of songs that turned into my current artist project Ships Have Sailed.
Ships Have Sailed has turned into an homage to the 'silver lining' and has woven its way deeply into how I try to approach life philosophy as well. Having been born out of a moment that felt like a huge missed opportunity it caused me to reflect on what, exactly, a 'missed opportunity' represents from the very beginning – my conclusion was that sometimes a 'miss' is simply a nudge to turn us in a different direction, and potentially a much more fruitful one. Thus, our music is thoughtful and uplifting and, even when we explore the darker areas of the human condition, we always try to bring a little light and hope into the picture.
This focus on resilience has helped me greatly as I navigate the often tumultuous waters of the music industry and as I continue to pursue not only music but an increasingly diverse variety of professional pursuits. I still live in Los Angeles, and I've begun to co-write and produce for a growing number of other artists. Over the next couple of years, I'll be building a studio that can double as a live-streaming venue – largely, this is a reaction to our tour going off the rails as we watched the COVID-19 pandemic escalate while we were out on the road.
I'm a strong believer that hard work and pragmatism are the two biggest assurances of a stable and bright future, so as we have had to adjust to our new reality, my hope is that I can build a space that can help to ensure we (and others) can continue to create and perform even in the unfortunate case of future pandemics.
Additionally, as I've continued to develop my own knowledge and skills, I have begun more and more to prioritize mentorship, education and other ways of giving back to the musical community, especially as I've been working with up and coming artists at various stages in their own musical and industry education.
Would you say it's been a smooth road, and if not what are some of the biggest challenges you've faced along the way?
Definitely not a smooth road, but continuing with a nautical theme: "Smooth seas do not make skillful sailors".
I touched on a little bit of early struggle in my answer to your first question and, suffice to say there has been a speed-bump or two at every turn along the way. In my younger days, my default was frustration and even anger when I would hit a wall, but I have tried to work on that part of my mentality and these days, I try to look at a struggle as the opportunity for learning and growth – life is never going to be perfect and I've found that my overall energy has improved greatly since I've begun to frame things in that light and my struggles tend not to last as long generally speaking.
The past couple of years especially have been challenging, I think, for most of us…but even outside the side-effects of COVID, my family has gone through several huge challenges and losses that had the potential to stop me in my tracks. Instead, I leaned into the emotion those experiences generated, and I did my best to channel it into amazing bursts of creativity. The result is a collection of music that (I think) surpasses anything I've created before, both in its meaning and execution, and I truly can't wait to share it with the world.
Appreciate you sharing that. What else should we know about what you do?
I am a songwriter, music producer, mix engineer, singer and multi-instrumentalist. I do all of the above for my artist project Ships Have Sailed and I frequently co-write with and produce for other artists as well!
I believe that a song truly shines when it is drawn from true emotion and created with an authentic voice, so that is my primary focus from a songwriting perspective. When writing for other artists, it's important to create an environment where they feel safe to share what they're truly feeling in any given moment, and then my job becomes tapping into their emotions and their artistry in order to guide the writing process – it's truly a joy and a challenge.
Similarly, as a producer the first step is figuring out what the song specifically needs in order to allow the message and the emotion to shine through. Essentially I prefer the song to guide and inform the production as opposed to the other way around – often, it's a matter of trying out many things in order to arrive at a single, cohesive destination.
I don't love to choose favorites, but I will say that I am very excited of all the projects I currently have in the works, for my project and for others. I feel my skills have elevated themselves over the course of the pandemic and I've been breaking new ground creatively, which is always truly exciting – I can't wait to share and would love for you to stay in touch (on socials or via our email list) so you don't miss what's coming next!
Are there any apps, books, podcasts, blogs or other resources you think our readers should check out?
While I do read, I do think that everyone is different, so I won't go so far as to recommend any life-changing resources. What I will say is that over the past few years, I've been focusing on building mindfulness in my everyday routine, meditating, doing yoga and practicing my physical fitness whenever possible.
I truly believe that maintaining a healthy body leads to a healthier, happier mind and thus better life and professional experiences as well.
I'm still very much a work-in-progress in that area, but that's what I've been focusing on lately.
Pricing:
Production: $1,500 – $6,000 **
Vocal Production: $1,000 – $2,000 **
Mixing: $500 – $1,500 **
Vocal Editing / Tuning: $250 – $1,000 **
Contact Info:

Image Credits:
Photo Credit: Gentle Giant Digital
Suggest a Story:
 VoyageLA is built on recommendations from the community; it's how we uncover hidden gems, so if you or someone you know deserves recognition please let us know 
here.