Today we'd like to introduce you to Whitney Brown.
Hi Whitney, so excited to have you with us today. What can you tell us about your story?
I always knew I was an artist from a very early age, but I wasn't sure what creative outlet it would lead to. Fast forward a few decades, careers, relationships, places I've called home, becoming a mother, and so much sweat in building my craft, I now find myself running a working photography studio and artist gallery, and ultimately on a smoother path, where I truly believe I was supposed to be all along.
I'm from small-town Ohio; a place that's hard to get out of, let alone overcome the fear of doing something that others may not understand. After high school, like most people I knew, I followed the traditional route, the one we're told from a young age is the "right" and only way. In my case, this was college and then a "secure" corporate job, banking to be exact. That job became a career over six years time, and it took up most of my 20's. I had the title and the salary to back it up, but I was miserable, and the worst part was that I was never truly doing it for myself.
Dr. Edith Eger said, "If you have something to prove, you're still a prisoner" and I have never related to something more. I wanted so badly to be seen as a "success" and to prove myself to the wrong people when truly I was the only person I should have been trying to make proud. I had a lot to learn about authenticity, and it's no surprise that I'm now in the business of capturing the authentic beauty within each of my clients. My business is now built off of that same principal.
At the time I left my corporate gig, I had no known talents to speak of, outside of a burning creativity and a desire to make my living through art. I would write and paint to let my emotions out, but I had no true direction when it came to what I would do now that I was finally 'free'. Photography was never truly a thought until I sold all but 10% of my belongings, leaned into that little voice that said "just trust this", and moved the 2,300 miles to California, not knowing a soul. I needed a camera for the road trip, right? What I didn't know at the time was that this seemingly insignificant camera would take me on one of the greatest journeys of my life so far. It's amazing how the universe starts to work FOR you when you stop pushing against it.
It was in California, and ultimately through my time in photography, that I found my people, a home I could always come back to, my first camera, my first clients, and countless mentors that to this day still push me and inspire me beyond words. Every step I took there led to another opportunity and another connection that have built my artistry and my business into what it is today. I have since brought my portrait experience back to my roots in Ohio, and I've had the rare opportunity to share my craft with so many people from my past. I continue to work in and around Southern California, in both San Diego and Los Angeles, and I'm forever grateful for the way both cities have accepted me, pushed me to be a better artist, and valued what I had offer as a human being, and as a business owner and artist.
I had so many people tell me to put the camera down, to go back to the bank, and that I'd never make a living at art. It wasn't an easy decision to walk out on my first career – who leaves a job like that?… I did. And I will be forever grateful that I was fearless enough to listen to my own heart and not the scared voices of others afraid to go after their own dreams. The day I let go of all of that was the day I took myself to the next level, affirmed that I can do ANYTHING I decide I want to do, and the day I got to write the true story I'd later share with my daughter that says, if Mommy can do it, she can one day too.
We all face challenges, but looking back would you describe it as a relatively smooth road?
As I said, the smooth(er) path I'm on now was not always the case. It took a lot of faith, extensive self and creative work, and a lot of blood, sweat, and tears to get to where I am today. From not having a support system to failed relationships, unexpected moves, and a lot of losses, it was an overall very difficult climb during the same season I was trying to build my business and my foundation as an artist. I could have quit a million times, and there were a lot of instances where I really wanted to, but I had a vision, and I knew I wouldn't be satisfied until I made it come to life.
We all have the choice every day to go out and grab what we know is meant to be ours or stay put and play it safe. I have never been that person, and I hope to raise my daughter to be the exact same and to go for every single thing she wants in this life. One of my favorite mentors has said that in life and in business, you get what you ask for "no more, no less". I have always been someone who asks for EXACTLY what I want and believes that it's already mine before I ever see it.
As you know, we're big fans of you and your work. For our readers who might not be as familiar what can you tell them about what you do?
I'm first and foremost an emotive storyteller, but also an artist, a writer, and professionally I'm known as a photographer. I run a working photography studio and artist gallery, where I specialize in magazine-style contemporary portraits and offer my space to other artists in the community to create and showcase their work in.
I am a photographer FOR people, ALL people, but the majority of my clients are women. I would say that my work is most widely recognized for the portraits I've created celebrating the art of the female form. I have a deep connection with other women and their journeys.
The way I'm able to authentically capture each client's unique beauty and hold emotion behind it, I believe is what sets me apart from others in the industry. My clients go through a transformation of sorts, and it's more than just a photoshoot, it's an experience of self through the eye of my lens that ends in the form of fine art, photographic prints and wall art.
How do you think about luck?
Well, as the old saying goes, "if I didn't have bad luck, I wouldn't have luck at all", right!? *lol*
In all seriousness, even though at times it truly felt that way, I don't think "luck" has played a part in my journey at all.
I'm a spiritual person, and I am also someone who believes that every step we take along our given path is for a reason. I know that I have worked EXTREMELY hard to get to where I am, and no amount of luck could have accomplished what I have from doing so. I've been blessed beyond measure, even in the worst of times, and there's nothing that could ever make me believe that it all wasn't meant to happen that way.
That said, I have wished on my fair share of shooting stars. Stay tuned for how that turns out…
Contact Info: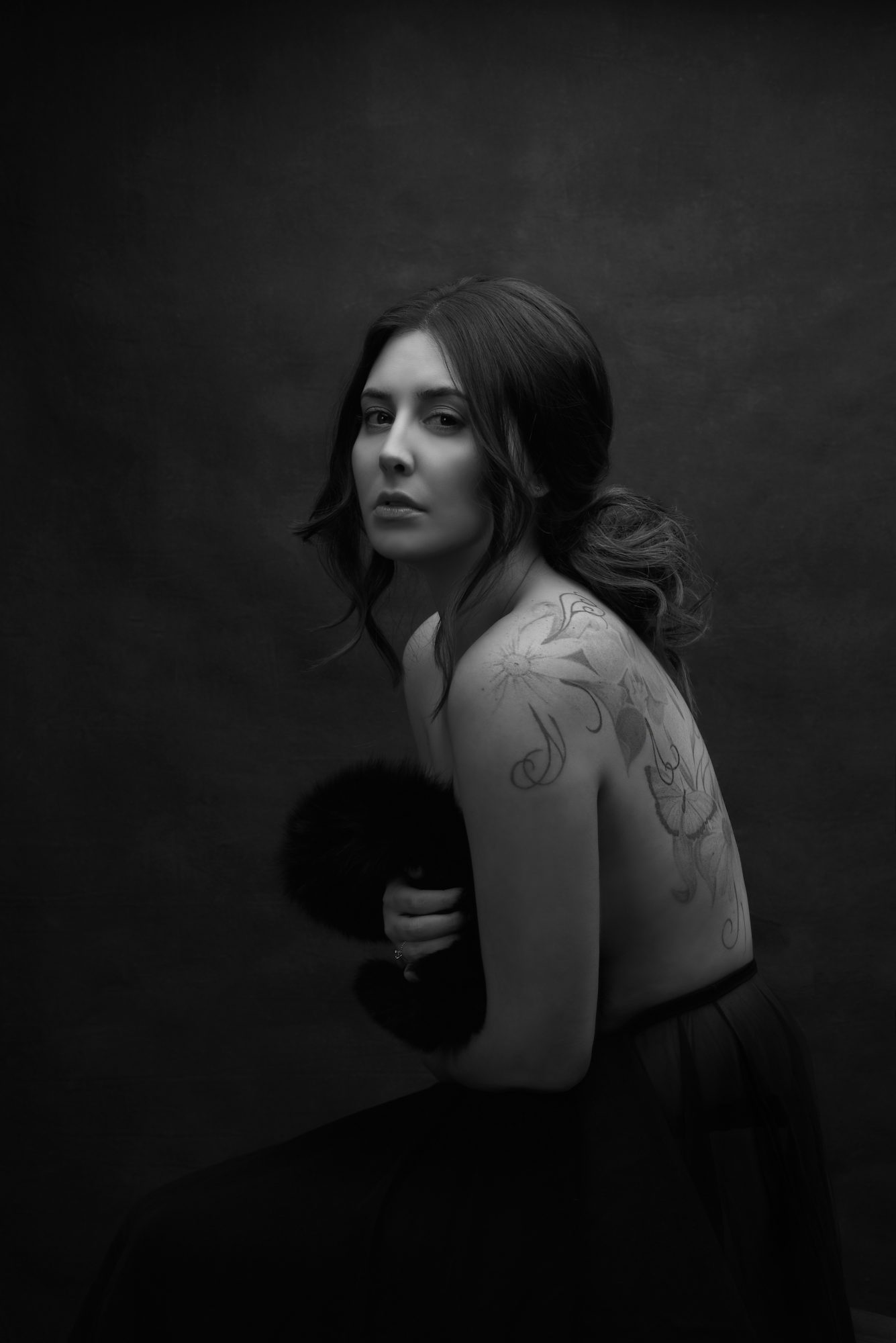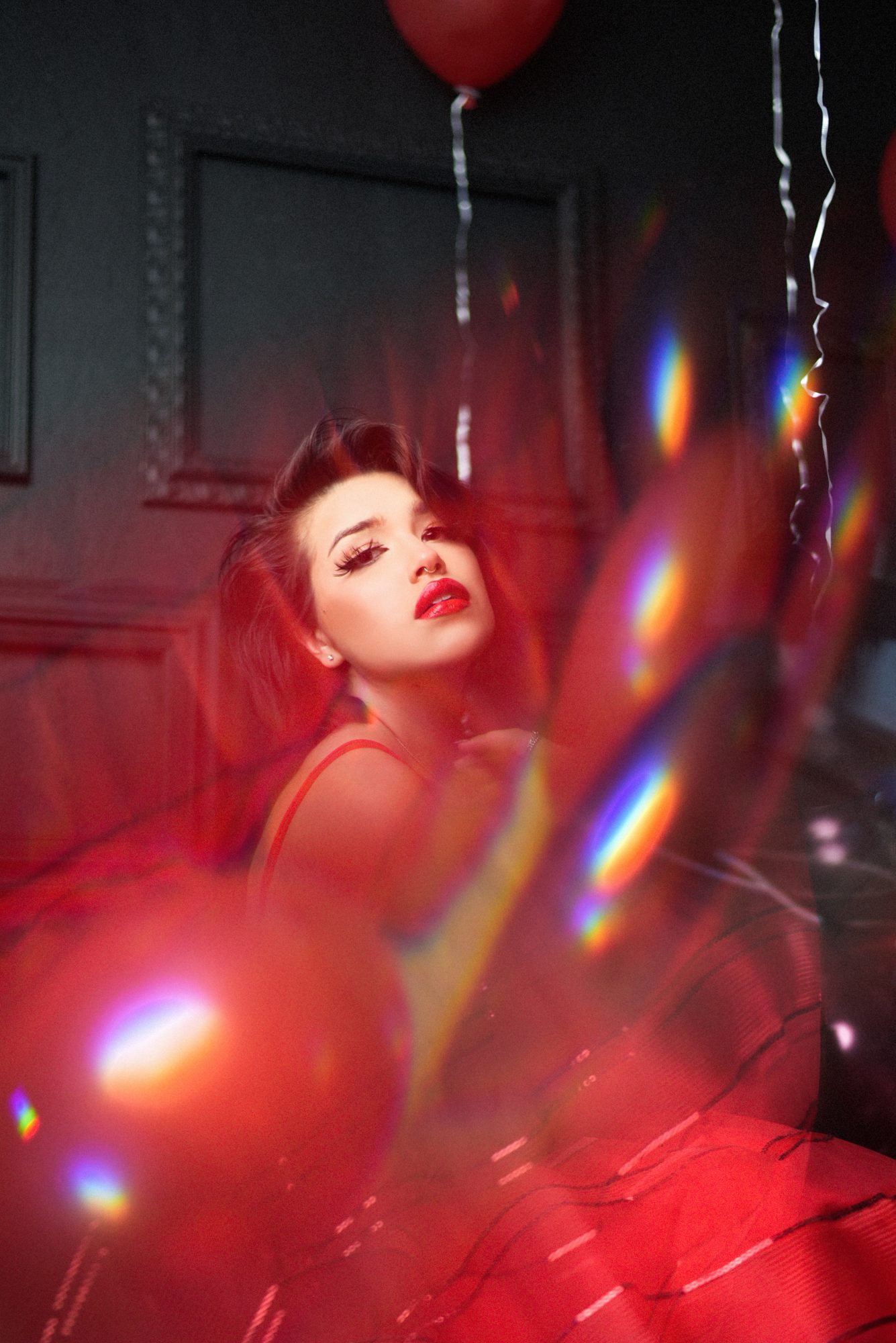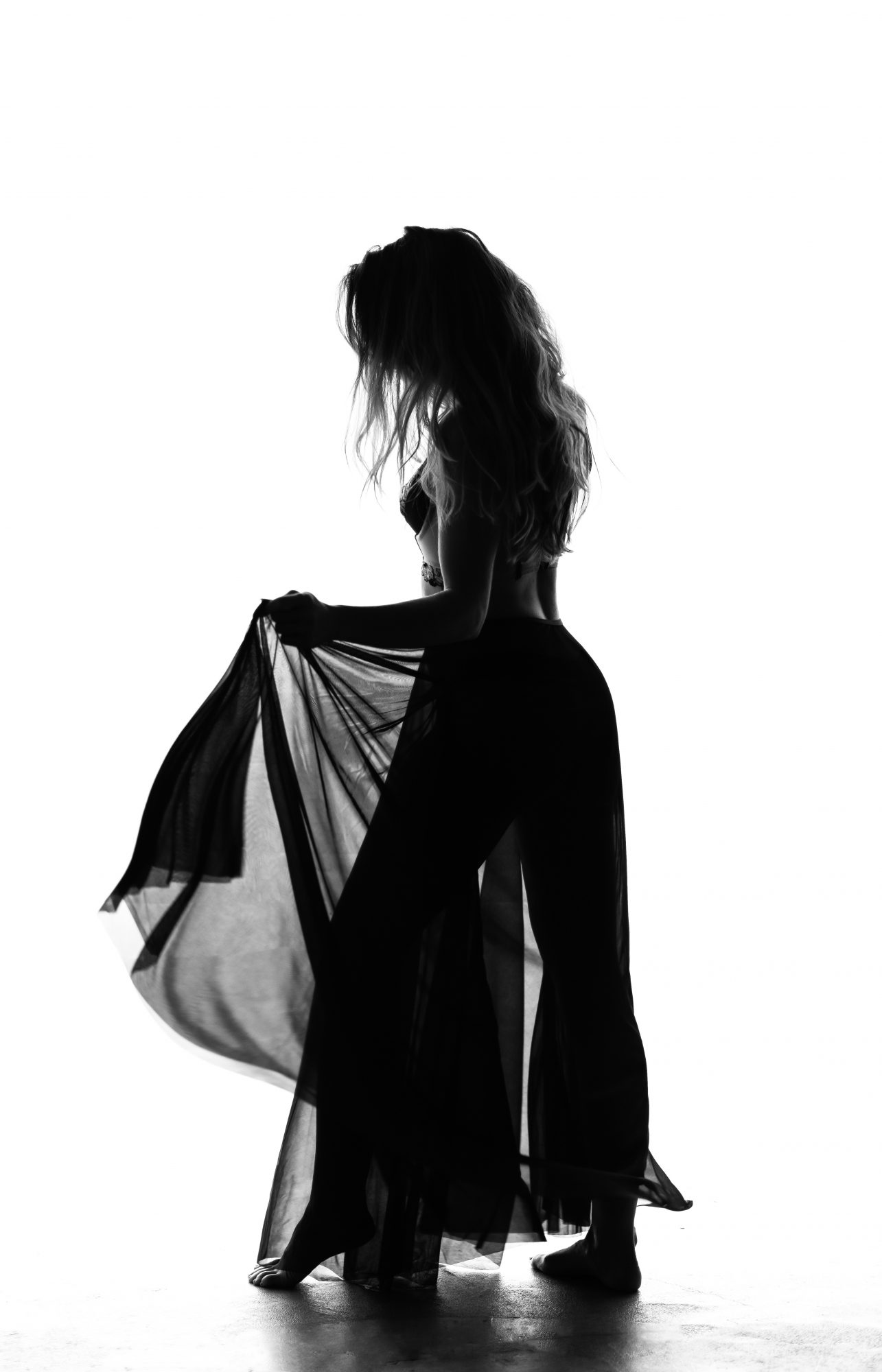 Image Credits
Images shot by Whitney Brown, Whitney Danielle Photography
Suggest a Story:
 VoyageLA is built on recommendations from the community; it's how we uncover hidden gems, so if you or someone you know deserves recognition please let us know 
here.