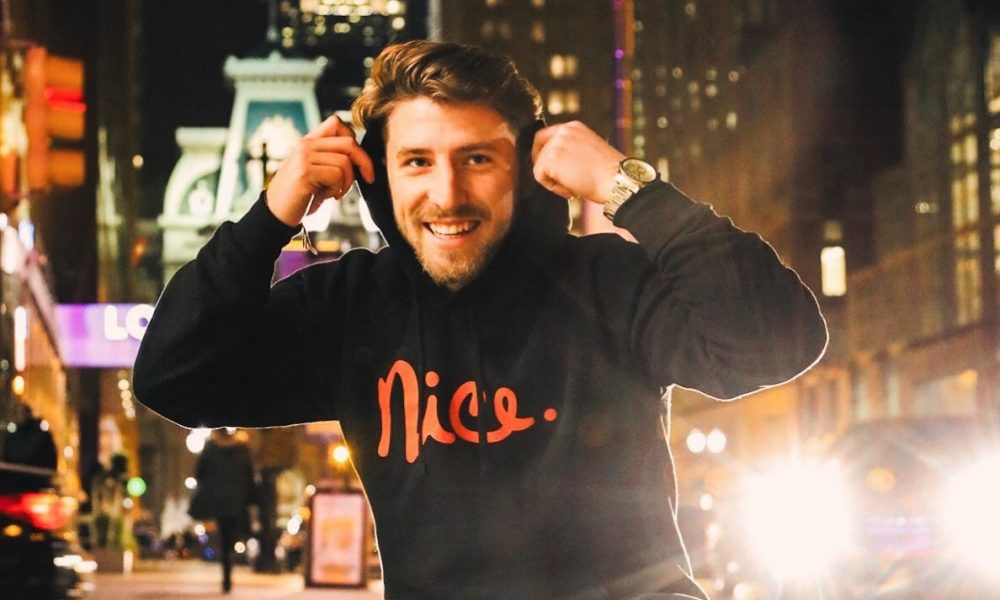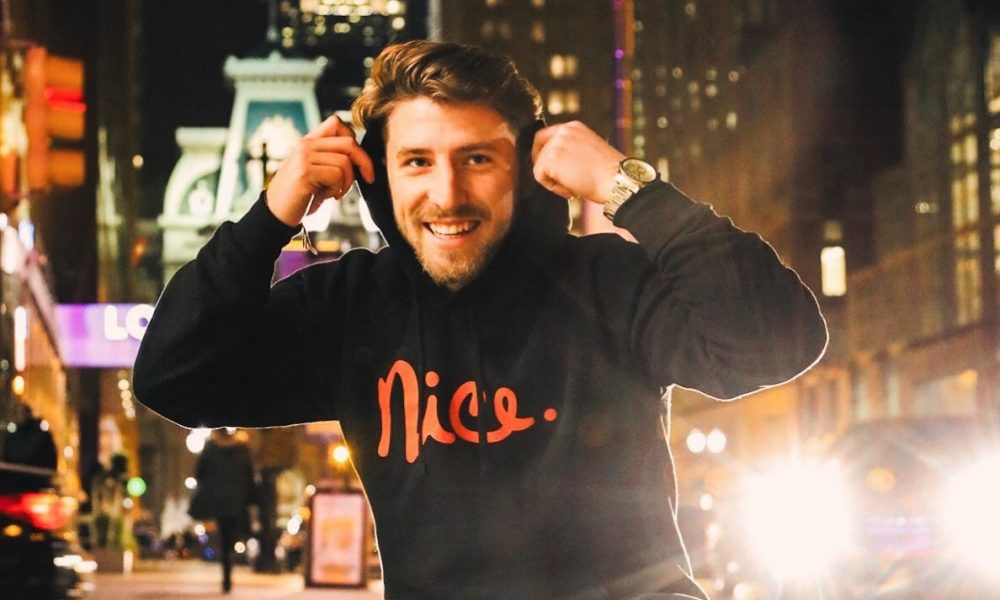 Today we'd like to introduce you to Vincent Ignatowicz.
Hi Vincent, thanks for sharing your story with us. To start, maybe you can tell our readers some of your backstory.
Growing up in Toms River New Jersey, my early years were filled with tons of sports, skateboarding and as many activities as I could pack into each day. I always believed in trying new things and pushing the limits! I went on to focus a bit more on soccer, which would become one of the most exciting and rewarding decisions of my life. I went on to do well in college and was lucky enough to follow that soccer ball around the world for a couple of years until finishing my professional career with the Philadelphia Fury in the ASL in 2019. I love the sport of soccer but realized I was even more so intrigued by the unity and togetherness that little ball brought to so many different people around the world! Playing soccer meant understanding a language that was nonverbal, and that gave me the opportunity to interact with and understand so many incredible individuals from all over the world. I became very interested in social psychology and the process of developing/understanding methods of interaction between people. All I really want to do is inspire and make people happy, and I wanted to know how to do that more often and on a larger scale. This drove me to dive deeper into social media and use it for its base purpose, meet new people and hope to motivate them! As my soccer career slowed, my marketing and communications career lifted off. I started spending all of my time studying why cinema and video/photography could be so moving. I studied social media trends and what people were attracted to. Interacted with content creators and various entrepreneurs around the world, always looking for the most diverse cases in order to get that largest spectrum of understanding.
Years later, I find myself in Los Angeles, in the process of starting my own business, CATALYST, and have been doing 4-7 projects a week that vary from simple photoshoots or social media promotions to full music video productions or entire business campaigns. I also work full-time with Structural Pergola Systems, that I part own with my father. I do all of the marketing, sales, as well as 3D rendering and design. I work remotely and although we are dominant on the East Coast in NYC/NJ, I am working on setting up our West Coast office as we speak. In my free time, I play a lot of music and have taught myself drums, piano and bass guitar! I also play/coach soccer for a fantastic local club called Venice Beach Football Club and get to give back to the game that started it all for me!
Alright, so let's dig a little deeper into the story – has it been an easy path overall and if not, what were the challenges you've had to overcome?
Fortunately, my route has been pretty balanced with its fair share of ups and downs. I like to always see the positives no matter what and have found that immediately on the other side of almost any challenge or obstacle, you find exactly what you needed to overcome and learn from! This mentality has gotten me through a lot of the hard times. My parents divorced young and that stuff still gets to me and affects me even now at 26 years old. Financially, we were always okay but never really comfortable. But I learned that you can work just as hard to be broke as you can to make good money. You just need to find the specifics and get after it. For me, that meant hustling. I had always chosen freedom over security. So I have never had a true 9-5 job and instead always maintained 2-3 smaller jobs at once. Which I think is part of the reason I am very efficient in problem-solving and time management. However, I have had to miss out on a lot of fun things and have had to step away from people, jobs or activities that drained my energy negatively. It's crazy how important unlearning bad habits or removing yourself from negative environments can be for individual progress. Any kind of change/growth comes with adjusting.
When you are young, the doctors call them growing pains. When you are older, those 'growing pains' become major life decisions. Like where to live and with who, when it's time to quit a bad job, what friends and activities need to be repositioned, and who you want to become. I believe that as an individual, you always have something to offer someone else. Whether that's a favor, an ear, a helping hand, a ride, some cash, whatever it is… I have always tried to be the one to provide for others. I like to live by this quote, "A single candle can light a forest fire, without diminishing its own flame". What this means is that if you are 100% yourself and do everything with genuine intention and passion, you will never run out of energy! This thought has certainly been a challenge for me to maintain as I have had to learn how to prioritize myself and my career over others. Not an easy task and it is never ending. So crucial to start holding yourself accountable to who you want to become in life! For me, this meant I needed learn when to keep my flame to myself sometimes!
Alright, so let's switch gears a bit and talk business. What should we know about your work?
I would consider myself an entrepreneur, a manager, a director, a networking specialist, a videographer/photographer, an athlete, a musician and more. However, at this immediate moment, when not focused on my full-time work with SPS (Structural Pergola Systems) or coaching with VBFC (Venice Beach Football Club), I am 100% focused on starting my new Production and Creative Direction business called CATALYST.
I began developing the thought process for CATALYST years ago when I realized my ability to network and connect with people. Once I learned how to use a camera, it was a no brainer to turn my vision into something to share with others. I started taking local jobs filming for small businesses, weddings, music videos, lifestyle vlogs, real estate and more in New Jersey. At this point, my vision and imagination were far better than my equipment or experience. I found out that sliding into a director role and using my network to connect clients and creatives might be better for some projects. This is when I started putting people together professionally and stepping back to allow people to excel in areas that were better suited for them. This was also in perfect alignment with my moral and psychological outlook on motivating people to do their best!
And I am so excited to say that I have been doing just that ever since! With the help of my great friend and the best editor I know, Steve Broomall (@broomall609) and I are turning this idea into a legitimate business that currently operates on both coasts! Now living in Los Angeles, I work with a growing umbrella of young professionals, businesses, creatives, and community groups all geared towards positivity and connecting good people!
Content Creation for Companies like; LiveLifeNice, Locals.org, Blenders Eyewear, Rastaclat, Top Shelf Disco, Carl's Fencing, WellyMerck, Marysum, Structural Pergola Systems, Westside Volleyball and many more.
What would you say have been one of the most important lessons you've learned?
Most important lesson I have learned in my 26 years is to force yourself to overcome the things you hate the most. Life is just funny in that it evolves infinitely in order to challenge us more and more in the exact areas that make us most uncomfortable. If you can get excited and even obsessed with putting yourself through and then overcoming your biggest fears… you become a dangerously confident human being. Being self-confident literally only depends on your relationship with yourself. If you internally know you are selling yourself short or falsifying truths, then you will eventually lack backbone when it matters most, and the universe will put you in positions to feel embarrassed or lacking control. However, if you can put yourself through challenges and develop an instinctive desire for overcoming and experiencing accomplishment, you realize fear & embarrassment are simply perspectives that do not need to be given as much attention to anymore. The more control you have over yourself when no one is looking, the more control you feel you have in external life situations. And as your confidence grows, so does your strength and ability to defend or deflect things that used to be unbearable. The main lesson is to always be honest with yourself and give yourself more credit! You have no clue what you are capable of!
Pricing:
Business Promotion – $375 – $1200 (60-120 second video + Photos)
Social Media Promo – $250 – $1200 (15-60 second)
Photography Session – $250 – $1000 (50-100+ photos)
Creative Business Consultation – $150 -$750 (1-2hrs Zoom / Personal)
Input & Advice – FREE
Contact Info:
Email: catalystcopro@gmail.com
Instagram: @vinnyig

Image Credits:
Matthew Ignatowicz Elizabeth Kaminski Asher Gardner Anthony Feola
Suggest a Story:
 VoyageLA is built on recommendations from the community; it's how we uncover hidden gems, so if you or someone you know deserves recognition please let us know 
here.