Today we'd like to introduce you to Tony Figueroa.
Hi Tony, thanks for joining us today. We'd love for you to start by introducing yourself.
I grew up with a father who was very creative, joyous and eccentric about life. From playing music the minute, he woke up to being a photographer for the newspaper in his hometown of Oaxaca. He was always happy to know that there was one thing no one can take away from him. His passion for art and his weirdness. He used to plant and build bonzais from the ground up while he blasted Depeche Mode out of his JBL speakers at 9 AM. Then would lace up his Jordans to go play ball at the Oakwood Gym just to eat a torta after his workout. He was a strange and funny man. He was known in Los Angeles as a Sonidero where he played at underground parties that were crowded with xicanos and xicanas dancing their problems away every Friday and Saturday night. I vividly remember the scent of alcohol and cigarettes before falling asleep in the arms of my mother at these parties. My mother was the angel in my life. From frijoles y arroz to posole con tostadas or nopales con tortillas y cotija my mother always made sure there was food to eat at the house. She makes the best salsas in the world and is the best cook I know. She's pretty much the Mexican version of Marilyn Monroe. I spent a lot of time in her hair salon growing up and I used to love going through her magazines. I would watch her cut hair all day as people from the neighborhood came in to ask for advice on life. I couldn't wait for her break so she could just give me $3 to go buy her and I a bag of cheese cheetos to share and a diet coke for her and regular for me. I used to watch her dance and sing all of Selenas discography to Johnny Mathis in that shop. This was my happy place.
Both my mother and father were very outgoing people that were the life of the party everywhere they went. They knew how to talk to everyone and everyone genuinely enjoyed their company. I grew up in Venice, California where there was literal art at every corner or every interaction you made if you payed close attention. From the way, my friends dressed to the graffiti on the walls. Hoop earrings and lip gloss too fresh fades with the slick back hair or the way gold chains would sit on some of their necks with their last names. Skateboarders, surfers or rich families moving into the neighborhood because they got bored of New York. Everyone was bringing something to the table whether they knew it or not. At least that's how it played out in my head. I was dating a real gem who saw a lot of potential in me at one point in my life. I was scrolling through Amazon trying to find a steal on a 35mm film camera back in 2018 and I stumbled upon one. It was $140 for a Canon AE-1 and two rolls of Kodak Portra 400. I was hesitant but my girlfriend at the time told me, "You literally spend that without second-guessing on a pair of Air Maxes". I waited a week before the package finally got to me. I was hooked and I wanted to capture every picture I had in my head. I started reaching out to close friends and asked if I could take their pictures. I was mood boarding every idea I had in my head and texting back inspo like a maniac. The photos on this page are where I started and where my heart will always be. These people helped make me who I am today.
I'm sure you wouldn't say it's been obstacle free, but so far would you say the journey have been a fairly smooth road?
I think everyone goes through trials and tribulations. The hardest obstacle I had to overcome by far was to listen to myself more. My father being pretty in and out of my life when I was in highschool did some numbers on me I would say. I used to be so angry at him all the time. I always hated the word "normal" growing up. Nothing ever felt normal to me. From my mother and father continuously arguing through my teenage years to losing close friends to suicide, gang violence or an overdose. Everything felt like TV static in a land of surrealism. Nothing felt real but in reality time was passing me by every minute of the day as I struggled with depression. Every heartache that came my way was just numbed away by anything that could get me high. Substance use came late in middle school and high school was just a bigger playground for me. I didn't take anything serious. I tried to fit in everywhere I could. I made friends with a lot of people and yet I felt alone. There was one person who made me feel seen when I was in high school. Mr. Danziger at Venice High School was my literature teacher and I had him two years in a row. The first year I had him I wasn't the best person, I would say. He had to let me know I was by far the worst and most disruptive student he had in his class. I didn't take that comment serious as I just laughed it off.
The summer that followed, I lost one of my friends to gang violence. The vivid memory of teaching him and another friend how to steal jeans from Fox Hills Mall to betting him $20 to eat wasabi the size of a quarter and him throwing up after taking my bet lives in my mind until this day. Three days after this, he was shot and killed at a park in broad daylight. One of my friends who was there sent me photos of the bullet wounds on his leg when he was in the hospital. What made me feel weird was that I got invited to kickit that day. But the girlfriend I had at the time begged me to stay home with her and order pizza so I did just that. I broke up with her shortly after that and went on a path that was strange to some of my friends that summer. I isolated myself and decided to read more. I would roll up a joint and drink cheap wine until I cried out of laughter or sadness in my backyard when my mother and father were at work. My grandfather passed that summer as well and my mother and father's relationship was far from fixable. It felt like the window was broken and it was always raining as water would seep through and flood and the only way to fix anything was to put some rain boots on. I returned to school with a different attitude and I had Mr. Danziger for homeroom, first and fifth period.
I was nervous as I walked into the first day of class. He just looked and greeted me with a "Mr. Figueroa, it's good to see you again I have high hopes for you this year". He did this thing where the first fifteen minutes of class he wanted every student to pick a book from his collection and just read in silence. He had books from Huey Newtons biography to "Tattoos on the Heart" by Gregory Boyle. He didn't believe in lecturing with the literature book that was given to us by LAUSD. He wanted you to learn about yourself and the real world. He gave us assignments with topics from "what do you hate" to "where do you see yourself in five years" and everyone poured their hearts out. He would actually publish some of the student's stories from past years and I and every other student in that class were very eager to read them. There was this one girl who went in on how much she hated sandwiches and I could literally see and feel her hate for them through the text. Reading about all these stories that I and others were familiar with gave all of us some sense of comfort and belonging. Mr. Danziger graded every assignment 50/50. Fifty percent on whether you did the assignment and the other fifty on oral presentation. He knew that in the "real" world, you had to speak for yourself and he was trying to teach us that. Tears and laughter were shared and never ending friendships were made in that classroom. It was just like Freedom Writers. If you had him in Venice High, you know exactly what I'm talking about. That classroom changed my life for the better and that is where I understood I needed to listen to myself more.
Alright, so let's switch gears a bit and talk business. What should we know about your work?
I shoot all my photos on film format. I'm obsessed with the intimacy it takes to capture the moment in front of me. It's all about the timing, the lighting and whether your subject is a person, a building or the clouds in the sky, you need to think before you take the photo. I've made various impulsive decisions throughout my lifetime, it's nice to slow down for once. There's something to admire when you look through that lense and know exactly how that photo will turn out depending on the choice of film you use to where the aperture is set to how much light you're letting in with your shutter speed to taking that deep breath and finally pressing down on the button and it snaps. The development process that follows is like the feeling you get when you order something online and are waiting impatiently for it to get delivered. I don't develop my own film so I guess I can't say I'm a photographer but I definitely enjoy taking photos a lot haha. I started taking photos as a hobby honestly. I had a dead-end job where I worked 10-13 hours a day at the Venice Boardwalk and I needed something to do other then just raging with a Hennessy bottle on my days off. I'm very proud to call some of the people I've met through the camera my friends now. Everyone shares their stories with me and I do the same. It's like therapy for me but not in an office. I think I'm most known for the way I interact with everyone in a photoshoot. Everyone tells me it's like they've met me somewhere before or in their past life. I've never received such flattering comments in my life. I think it does more for me taking these photos and having these pass surface-level conversations with these strangers. At the end of the day as a photographer, I want to always promote versatility and growth. I think being human is very complex and I want to show that rawness through my work the same way I do with the way I live my life day to day, my friends can tell you that. I grew up a very shy and timid kid. It was only by watching my two parents that I wanted to break out of that cage. I am extremely grateful for everyone I have met throughout my journey with this camera.
In terms of your work and the industry, what are some of the changes you are expecting to see over the next five to ten years?
I think a lot of plans for this. Where I will go or what I would do next I don't really know yet. I really just want to break or at least quake the structure of what society deems as "normal". I've always hated that word growing up and I don't hate a lot of things. I want to emotionally and spiritually express this belief because I think a lot of teens and adults struggle with this in today's world. A lot of people are emotionally and spiritually shot down, attacked through social media and scrutinized. Normalcy comes in different forms to everyone growing up. To the people leaving their hometowns coming to LA or NY to reinvent themselves to the kids who grow up in these concrete jungles with the world around them betting on their failure from the second they're born. Too many are held accountable for something they did ten years ago or one year ago which makes them feel restricted from growth like it's a crime to evolve. A lot of people are judged and misunderstood by others who are less opened to something new when it's coming from someone they've know all their life. I want to encourage the growth that infects the group of friends you grew up with and forces them to question their belief system. From what seems very far out of reach to attain to understanding years are going to pass you by if you just keep waiting on your moment, you have to make your moment. Your network is your net worth and if you're not there to help each other elevate in any way then you really have to ask yourself what's the reason for it. Go where you are celebrated and not tolerated. You have to go out and get to it, speak what you live or are learning everyday. From the minute you wake up and drink your coffee to the second you feel tired you need to keep it moving. I dislike standing still so where I will channel this energy in I don't know yet, but this concept and idea of breaking social barriers is something that keeps me up at night.
Contact Info:
Email: jjuniorwestt@gmail.com
Instagram: @jjuniorwestt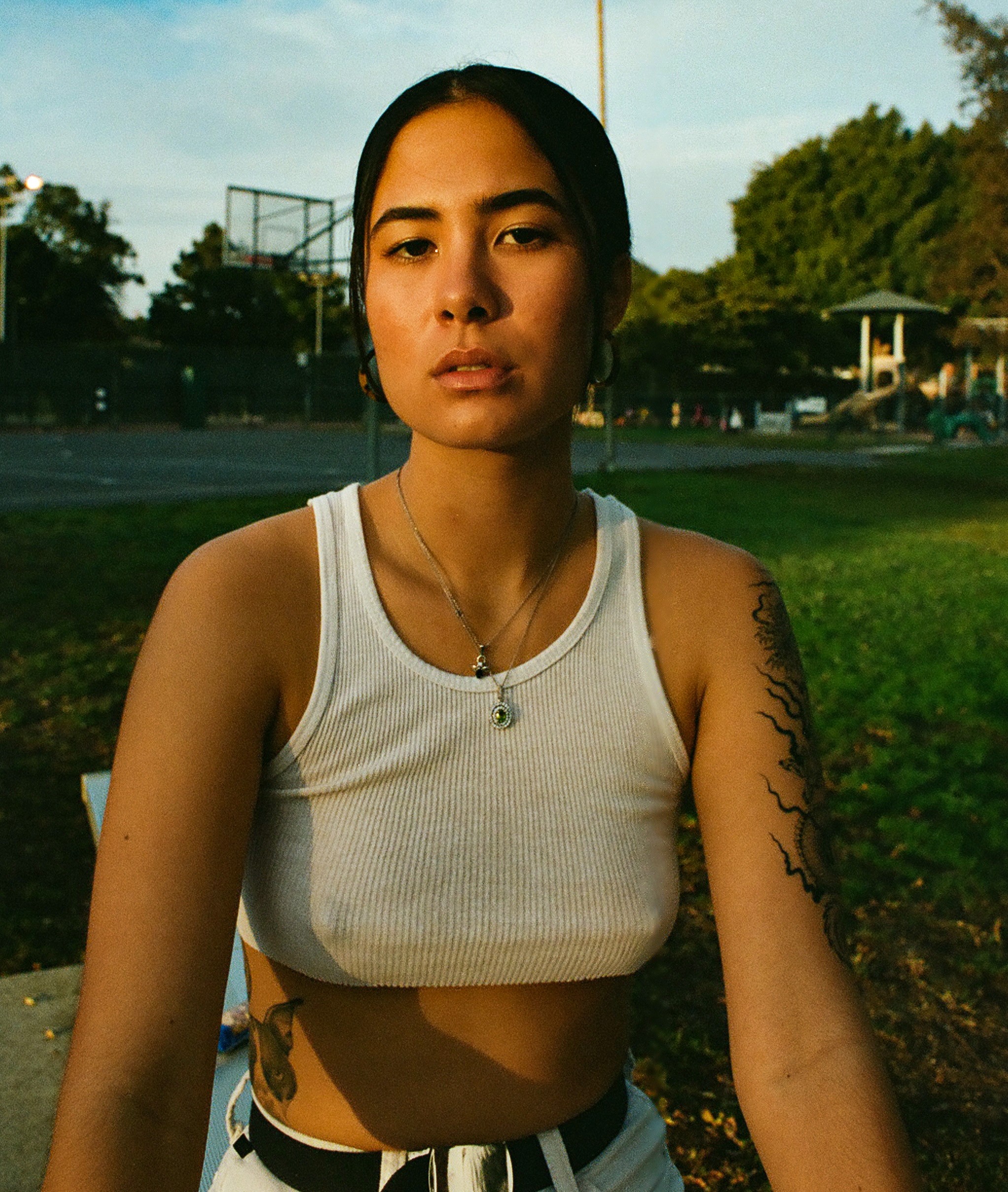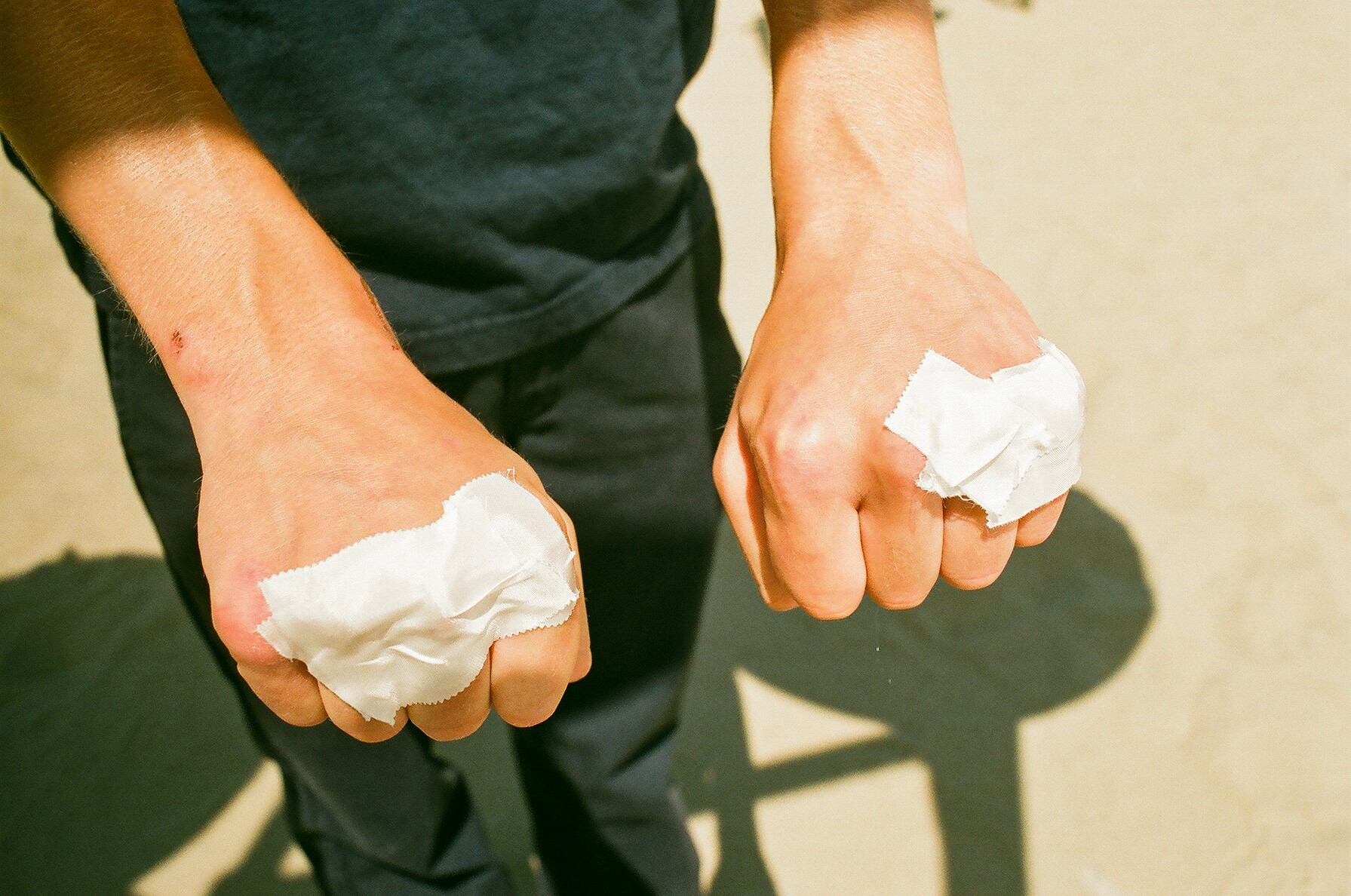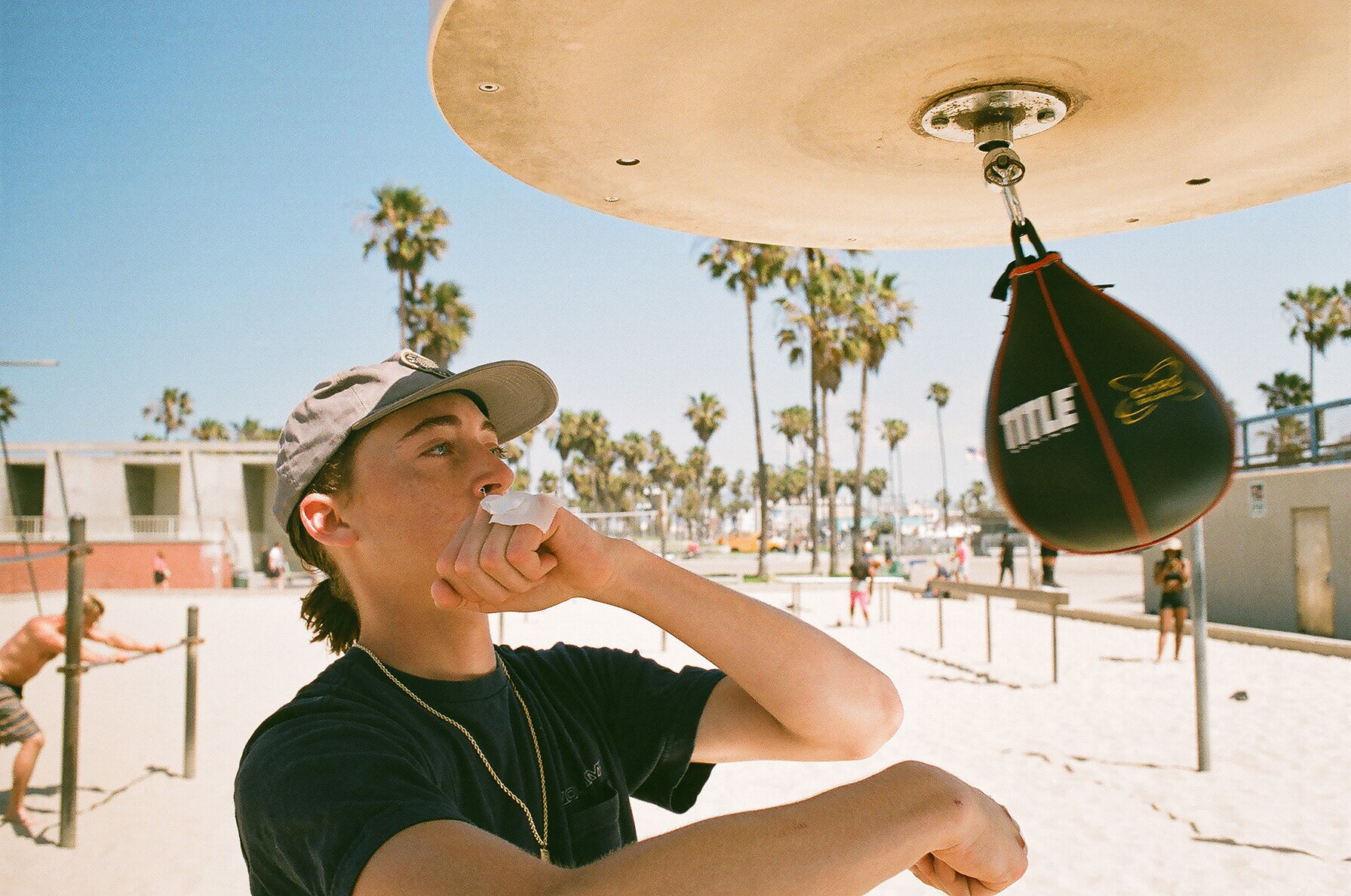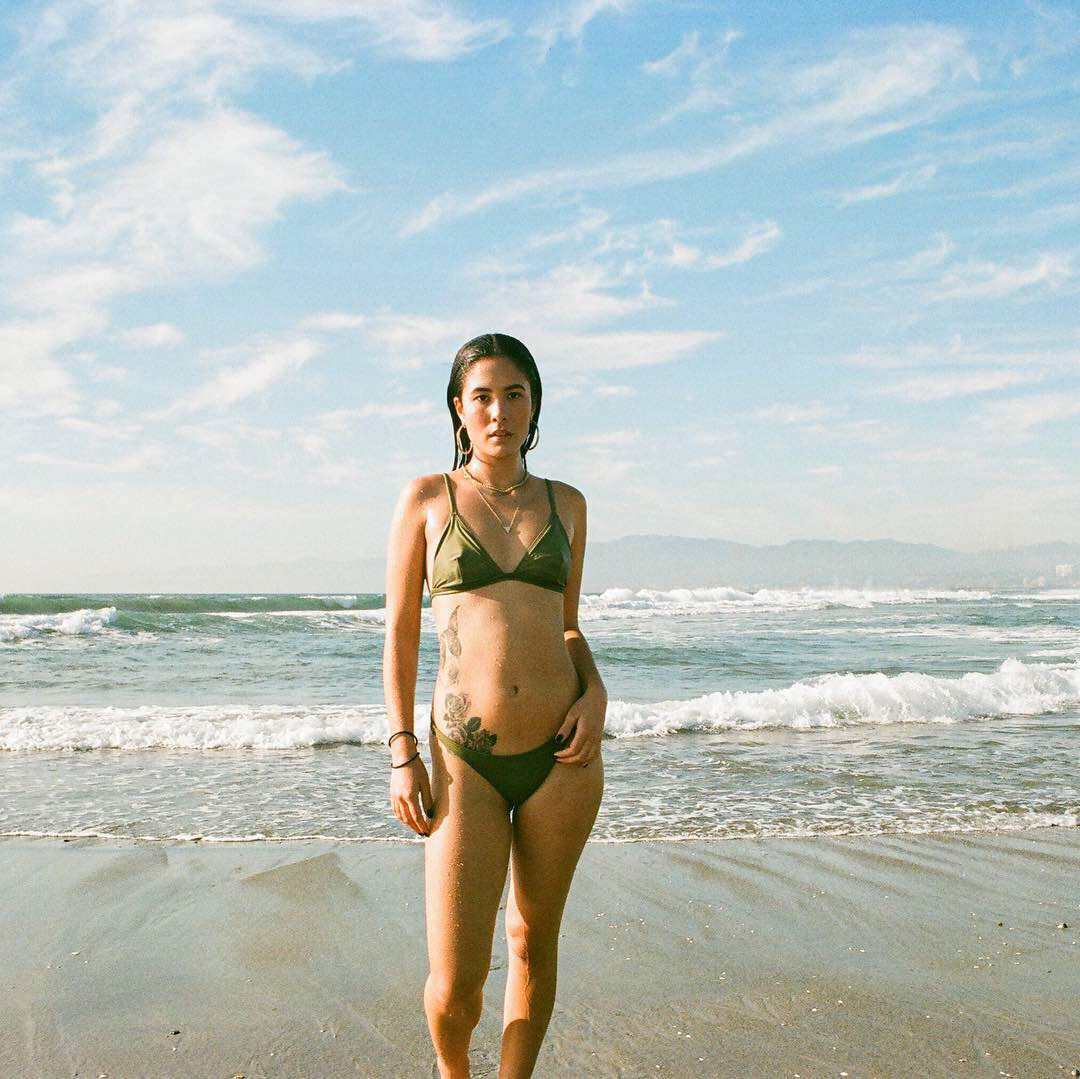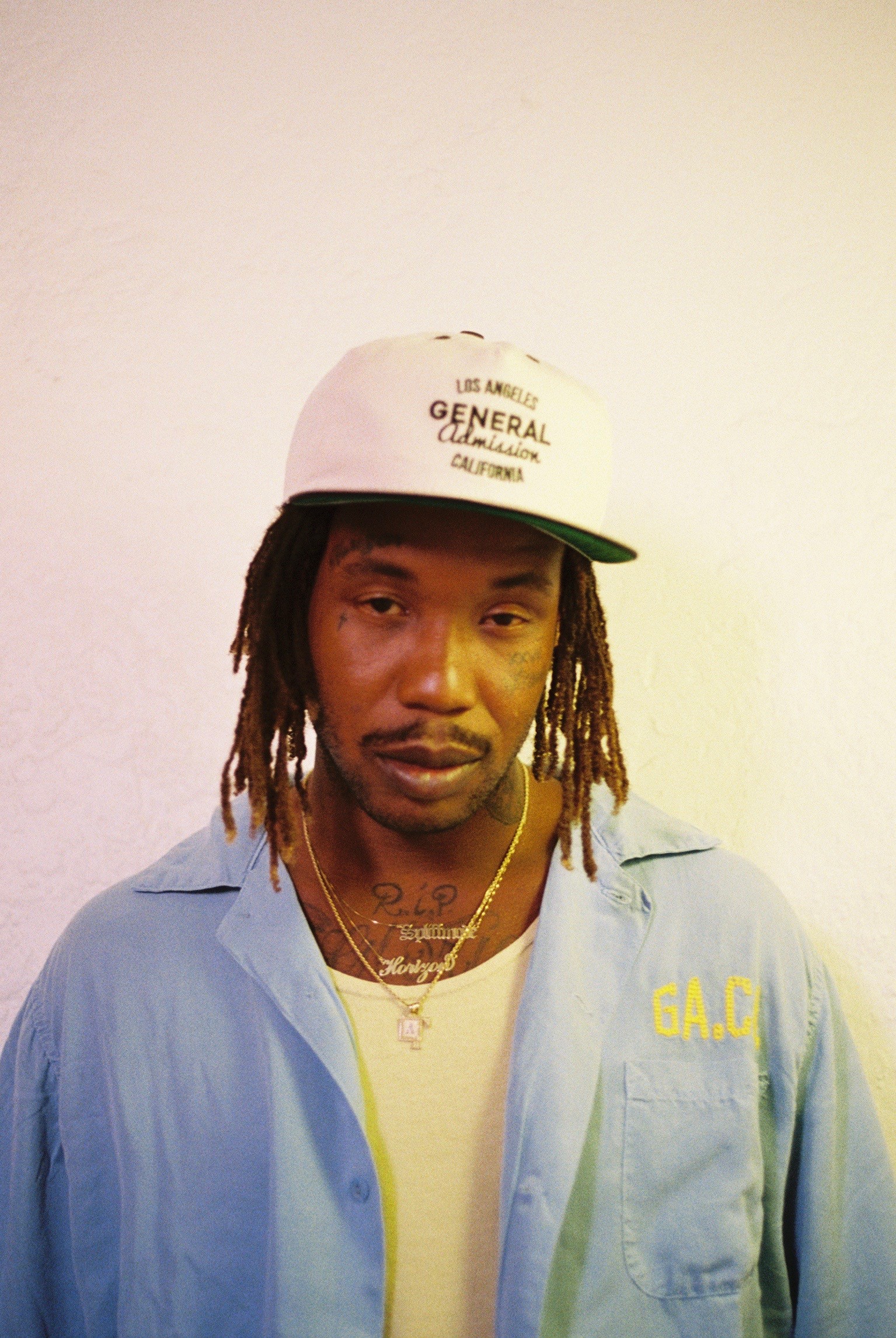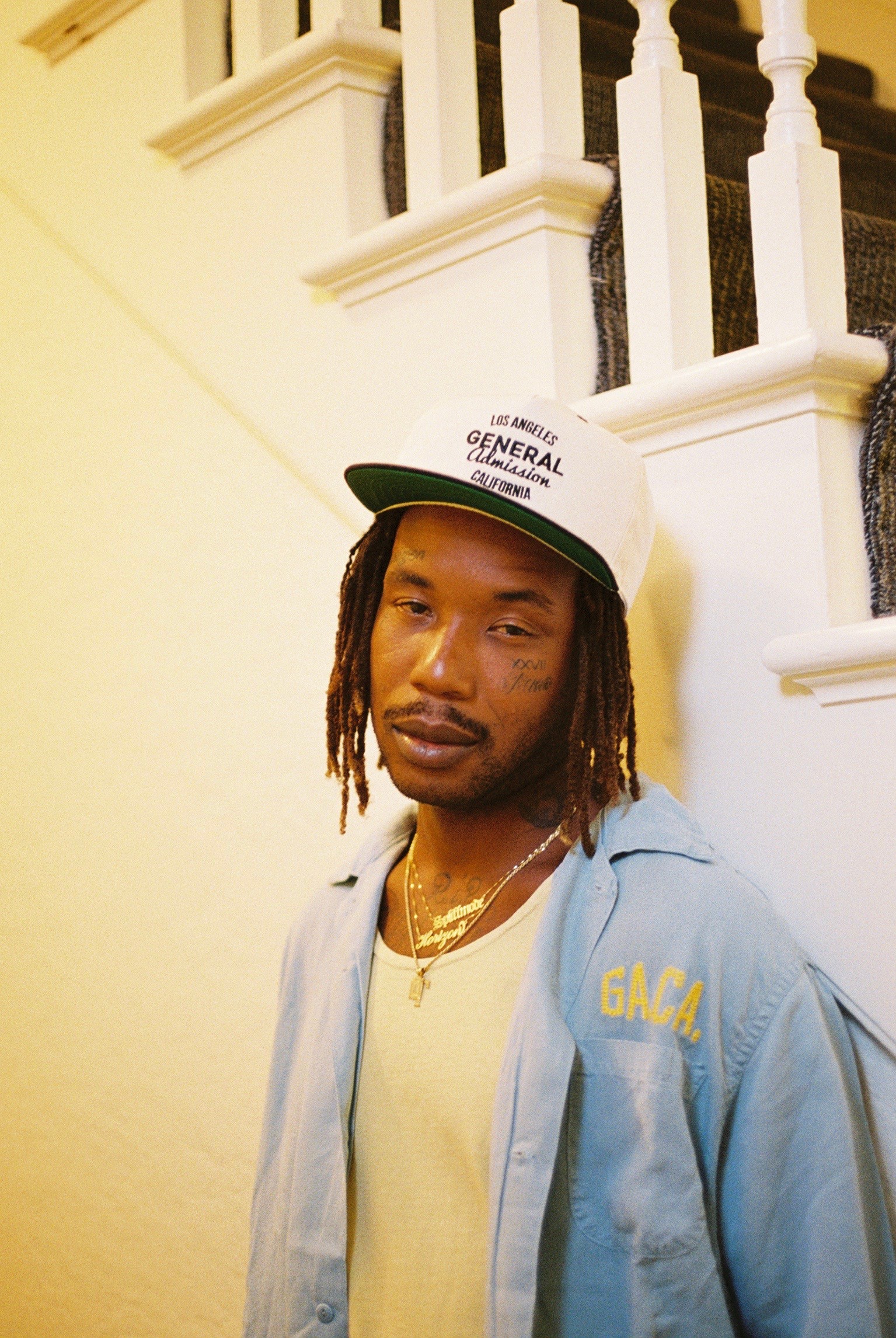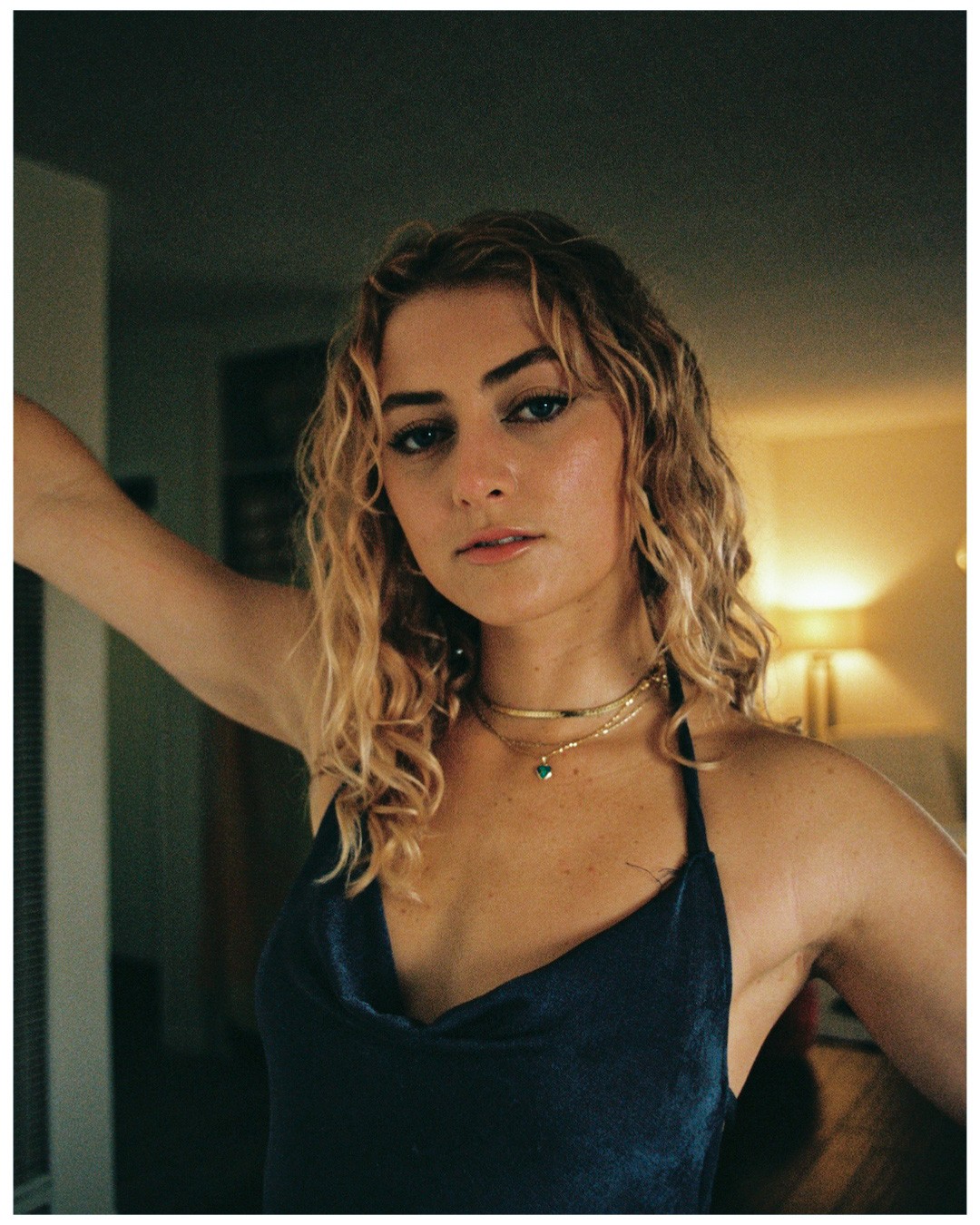 Image Credits
Alexandre Sepe
Suggest a Story:
 VoyageLA is built on recommendations from the community; it's how we uncover hidden gems, so if you or someone you know deserves recognition please let us know 
here.