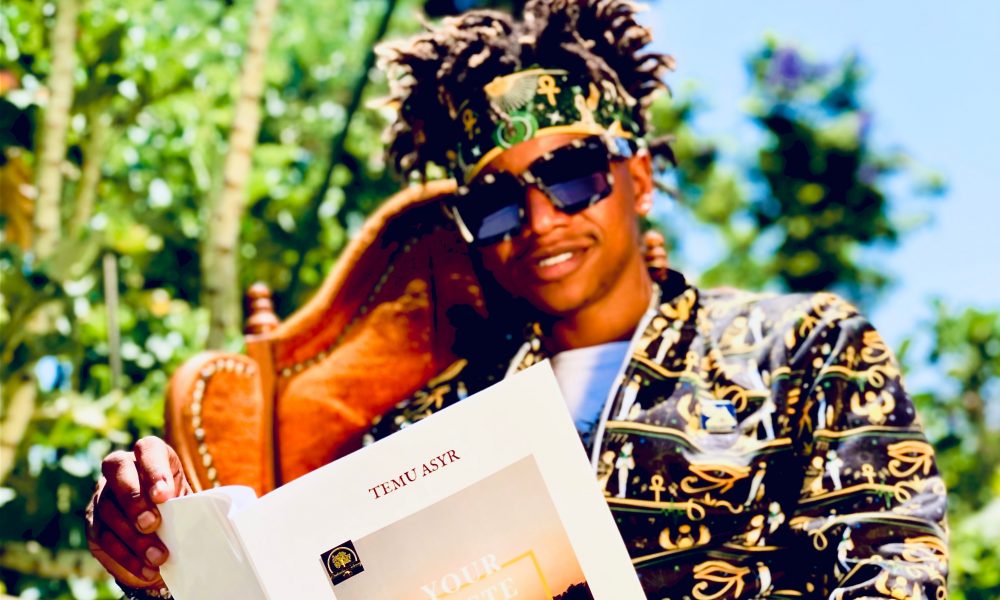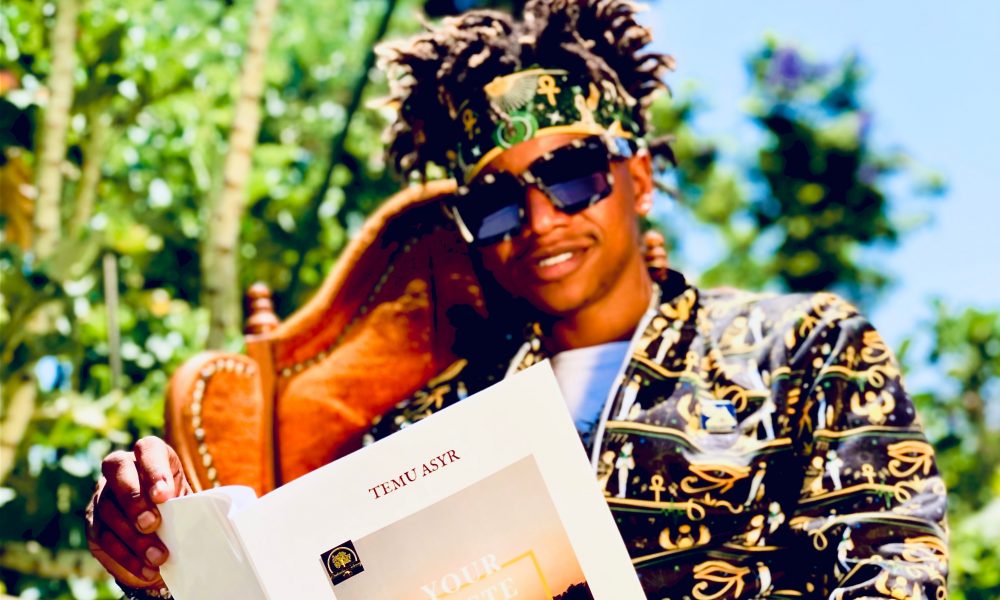 Hi Temu, so excited to have you with us today. What can you tell us about your story?
I have always been an artist. As did research in high school, I saw that culinary arts was a great way to create stable income while still expressing art. I attended le cordon bleu and graduated fall of 2008 (the height of the great market crash). From there, I worked many restaurant & cafeteria jobs. In 2015, I decided to start a catering company & later with my bro Luther, we established Dedication Catering. A fully plant-based catering company. I also expanded into public speaking and created a workshop that I teach to BIPOC every summer named Your Taste Buds Are Not Your God. This helps teens to be self-aware and understand how to take steps towards creating a healthier life. I have facilitated this workshop every year in Compton. I also began volunteering at churches teaching cooking classes to children. I introduce organic snacks and lunches to toddlers.
In 2017, I began to work with my teacher Dr. Ross and began learning how to grow my own food. We use food from the Compton community garden in our plant-based dishes. This same time I also helped to create the Compton Artist Alliance. Our mission is to create an economy amongst local artists. In 2018, I expanded to Hawaii to learn how to scale my company. There I went digital. I turned My workshop into a book. I created an online class called Hood & Healthy that teaches people how to fully execute the transition to a plant-based life. I wrote an adult plant-based cookbook and a kid's plant-based cookbook based off the experience I have. My close friends and I also created Holistic Divine Innovations. We teach self-sustainability and build community gardens. I also created Divine Spirit Design to tap back into my artist's side. I do graphic designs and make clothes. I returned to California summer of 2019 and began the process of becoming the director of the community garden.
Our organization helped to bring structure and clarity to this garden connecting it with local resources. I also partnered with a plant medicine company for a year and taught classes on essential oils. During the pandemic as the director of the garden, we fed over 2000 people and we created an introduction to organic gardening online classes via IG live. These classes have over 3K combined views. The mayor of Compton and city council awarded me certificate of acknowledgment & pen for my leadership in the garden. I helped to create the Compton unified relief effort team with other city ambassadors. I also helped to establish a community garden from the ground up in the Mojave desert and have consulted multiple people through the process of building their own gardens.
My latest accomplishment is I filmed a series based off my online class called Hood & Healthy, this show takes all 13 years of my experience, information, knowledge, resources and communicates it to my people in a way that is authentic to myself. My mission is to help us remove the stigma that healthy eating is for the rich. It's our birthright to be healthy!
Alright, so let's dig a little deeper into the story – has it been an easy path overall and if not, what were the challenges you've had to overcome?
Major struggles were self-doubt. I've had to build my self-esteem and truly embrace the massive success I've attained. I've had to acknowledge that I am successful and I had to come out from behind the scenes into the spotlight to help my fellow man. Releasing Hawaii and coming back to Compton for a purpose bigger than myself was a struggle. That took a lot of healing. Like I mentioned earlier, I graduated college at the height of the stock market crash. So my adult life like many of us millennials was trying to catch up to keep my head above water. I've had to gain a lot of discipline in my spending habits. I had to deal with a lot of people doubting me. People told me I'd fail and having plant-based food was a mistake when I started.
Now it's very well received and I'm established in my city as the Kale salad man. I've had to take a lot of time to educate myself on racism and systemic oppression to navigate through corporate America. It's very easy to become an indentured servant for a paycheck. And like millions of other Americans this pandemic has changed all my plans and revealed many areas of needed maturation. I had to release plans that took me months to create. Most people worked less during Covid I worked 5X more than normal. From March-May, I hardly took any days off at all. Working 12-16 hours some times to make sure the garden was prepared to feed and educate thousands of people. Filming my show made me have to do a deep look into myself. I had to address limiting belief systems!
Thanks for sharing that. So, maybe next you can tell us a bit more about you're your work?
My nickname is ambitious hippie. I've always been into art. I used to get in trouble in elementary and middle school for always drawing. What sets apart with my art now is that I bring ancient Kemetic/ Moorish science symbolism to the mainstream. I also bring numerology, astrology, affirmations, agriculture and more sciences into the art space. I have canvases that tell stories. I studied ancient Kemetic crowns for a year and I've created my own high vibrational crowns now. I love symbolism. I love creativity. Even in my books, I fill it with art. I connect art to the agriculture space. Many don't see the art in nature. So a lot of my photography incorporates plants. A lot of my digital art incorporates stimulating symbolism. Symbolism sparks the mind. I'm most proud of turning my ideas of crowns into actual crowns. I never go anywhere without wearing a crown. I want people to see me for the royalty I know myself to be. It took a lot of self-esteem development and overcoming doubt to take the initial step! Now I have over seven different concepts and working on more. I love to show How we can create over 20 streams of income from art.
Can you talk to us a bit about happiness and what makes you happy?
What makes me happy is doing the work. I love the work I do. I love educating people. I love inspiring people. I love showing people how to be self-sustainable. How to show people that we can generate wealth by investing into ourselves. I love showing people how eating healthy actually saves you time, $ & energy. People taking steps towards being healthy makes me happy because I know that helps them develop self-esteem. How you eat is a reflection of how you feel about yourself. I also love the beaches of Hawaii'. And mainly the MDW NTR / Moorish science/ ancient Egyptian symbolism; however you view it, makes me very happy. I could talk about it all day. My show makes me very happy mainly because It was something we all built as a team together. We sat on a mission and we completed it!
Pricing:
Ebooks are 7.77
Ebooks are 7.77
Clothes 34.77-52.775
Contact Info:
Suggest a Story:
 VoyageLA is built on recommendations from the community; it's how we uncover hidden gems, so if you or someone you know deserves recognition please let us know 
here.